Google used to produce a rather bare-bones version of Android, counting on OEMs like Samsung and LG to add in all the other cool features people might want. But today's stock Android is more powerful, more feature-rich, and more attractive without any help from the device makers.
In fact, Google has pushed OEMs to use even more of the basic Android experience without making unnecessary changes. This could mean some awesome features are lurking inside your phone that you don't even know about. So here are eight cool features inside Nougat (Android 7.0) you're probably not using.
Further reading: The best Android phones
Split-screen Chrome
Android 7.0's split-screen app capabilities are well known, but there's one app that includes a very cool and useful feature that isn't so obvious: The Chrome browser lets you run two different tabs on the screen at once.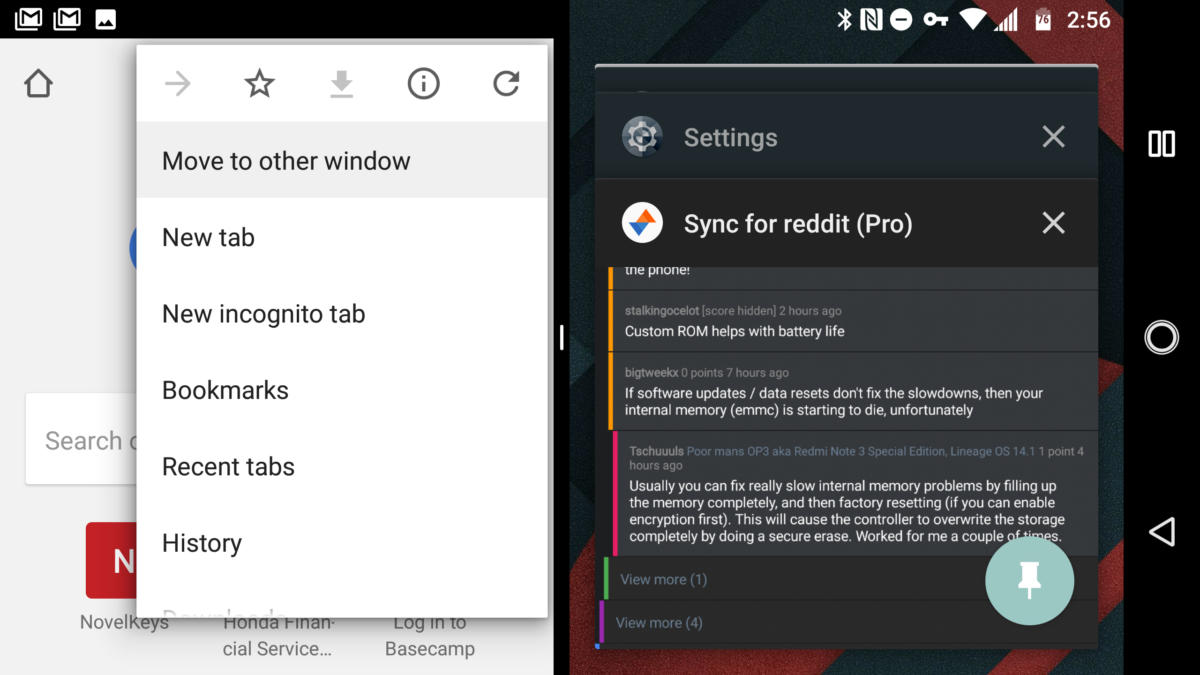 To run two webpages in split-screen, open Chrome and ensure you've got at least two tabs open. Long-press your Android overview button (it's the one shaped like a square, right next to the home button) to launch split-screen mode as you normally would. Now tap the overflow menu button in Chrome, and select "Move to other window" (see screenshot above).
The tab you have up will move over to the other side of the split as a second instance of Chrome. When you're done, exit split-screen mode by dragging the divider to one side. The tab will go back into your single Chrome instance. You can also close the tab and open a different app in split-screen mode.
Clear all apps in multitasking
Sometimes you just need to start fresh in your overview screen, or shoo away all those open apps. Not all Android devices offered a quick way to do that before, but as of Android 7.0, there's a proper "clear all" option for the overview list on all devices.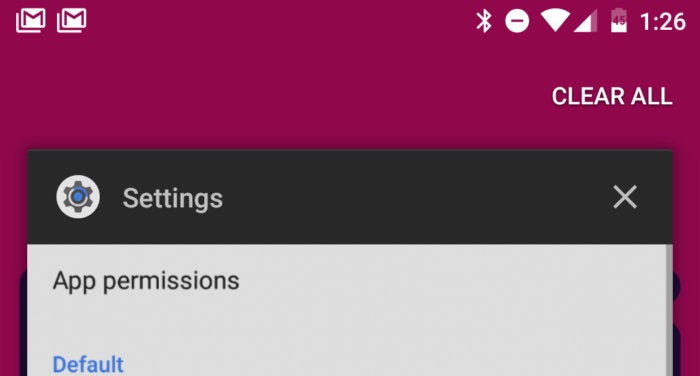 Some OEMs like Samsung and LG make the Clear All button very accessible at the bottom of the screen—maybe even too accessible, as you can accidentally hit it and close all your open apps. On Google's build of Android (and those based closely on it, like Motorola's), you can find a Clear All option at the top of your stack of apps. Just scroll all the way up, and you can press the button to remove all apps. Importantly, this does not clear background tasks—it only ends user-facing activity.
Third-party quick settings
All phones and tablets running Android 7.0 include a customizable quick settings panel. However, there's another aspect of this feature that might interest you. You can also use third-party quick settings tiles on any device. To find out if you have any, open the quick settings and tap the edit button (it looks like a pencil).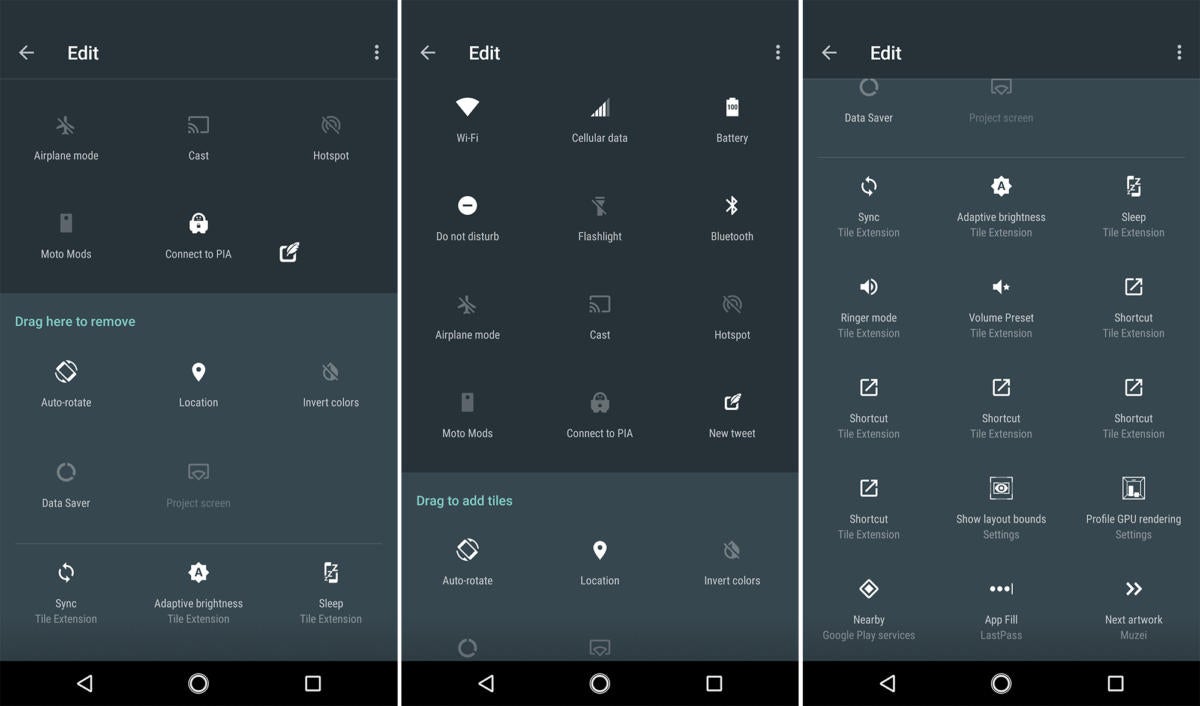 Below the main list of settings is a selection of unused tiles. Any apps you've installed that have their own quick settings tiles will show up here. You can long-press and drag to add or remove apps. You can get quick access to things like VPN connections (PIA), a Twitter client (Flamingo), and a variety of custom settings (Tile Extension for Nougat).
App install source
Google has gradually been beefing up the information available in your app settings interface. Nougat added a particularly cool new feature: You can now see where an app came from—Google Play or a sideloaded APK.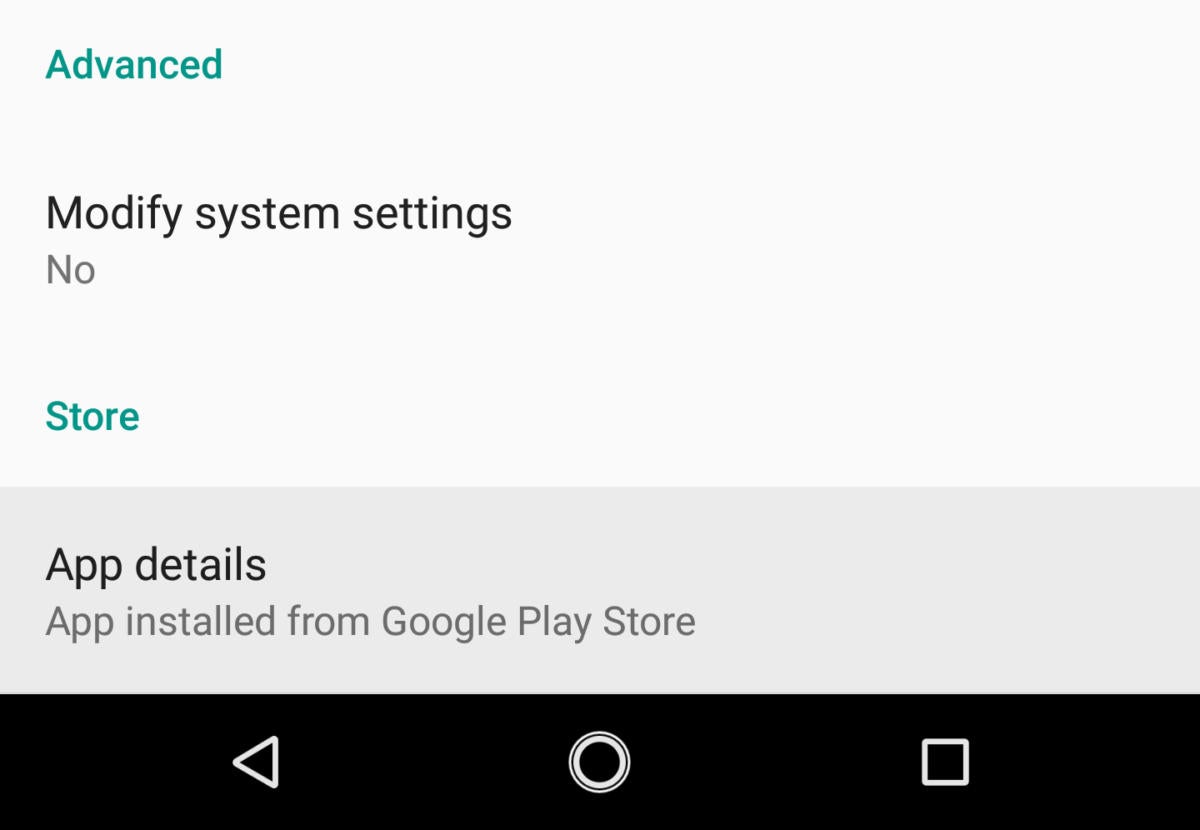 To find this bit of info, open your system settings and select "Apps." Pick any app in the list and scroll down to the bottom of the info screen. It will say either "App installed from Package Installer," or "App installed from Google Play Store." For those apps installed via the Play Store, you can tap the embedded link to go right to the app's listing in the Play Store. The package installer link for sideloaded apps won't do anything, though.
Quick app switching
Google revamped the multitasking interface back in Lollipop, but Android 7.0 offers a new, faster way to flip between apps. If you need to get back to the last app you had open, you don't have to tap on the card in the overview screen.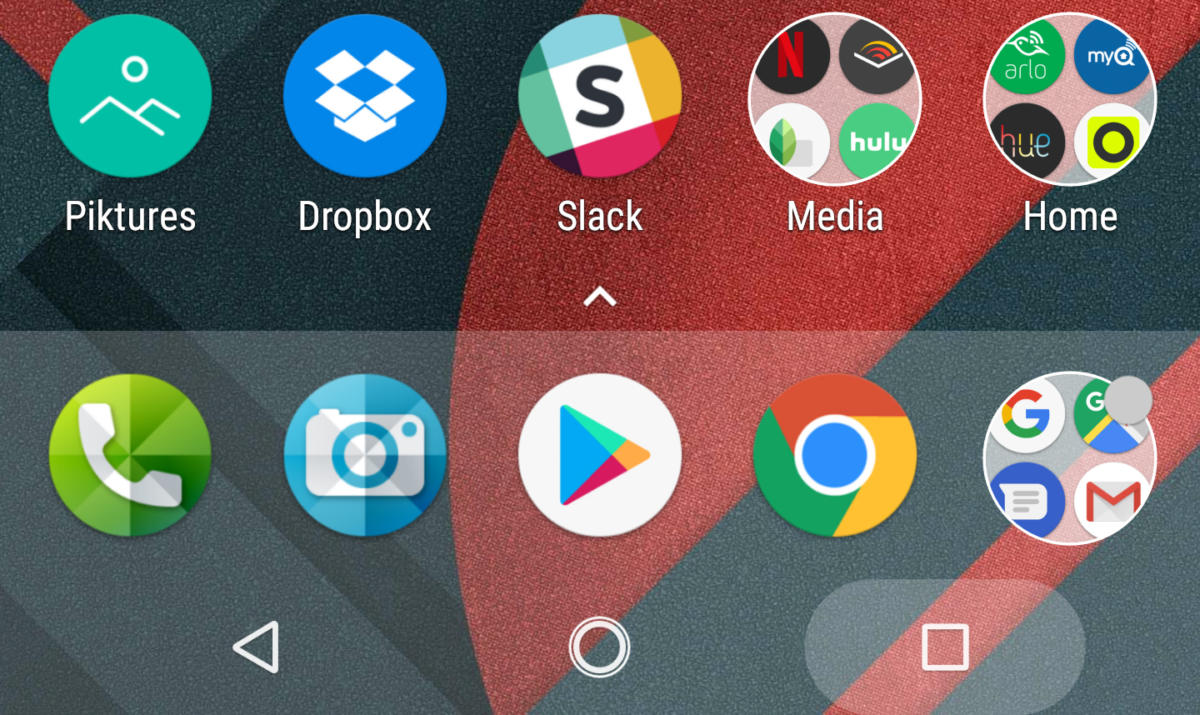 Just double-tap the overview button, and you'll switch to the last app. Do it again, and you'll return to the app you just left. This should work on all Android devices running Nougat or higher.
App shortcuts
Google's new app shortcuts (previously known as launcher shortcuts) are one of the few new features that rolled out as part of Android 7.1 Nougat. That means phones and tablets on 7.0 won't have them. But for those devices that do have app shortcuts, you now have faster access to useful menus and features right from your home screen. All it takes is a long-press on the app icon.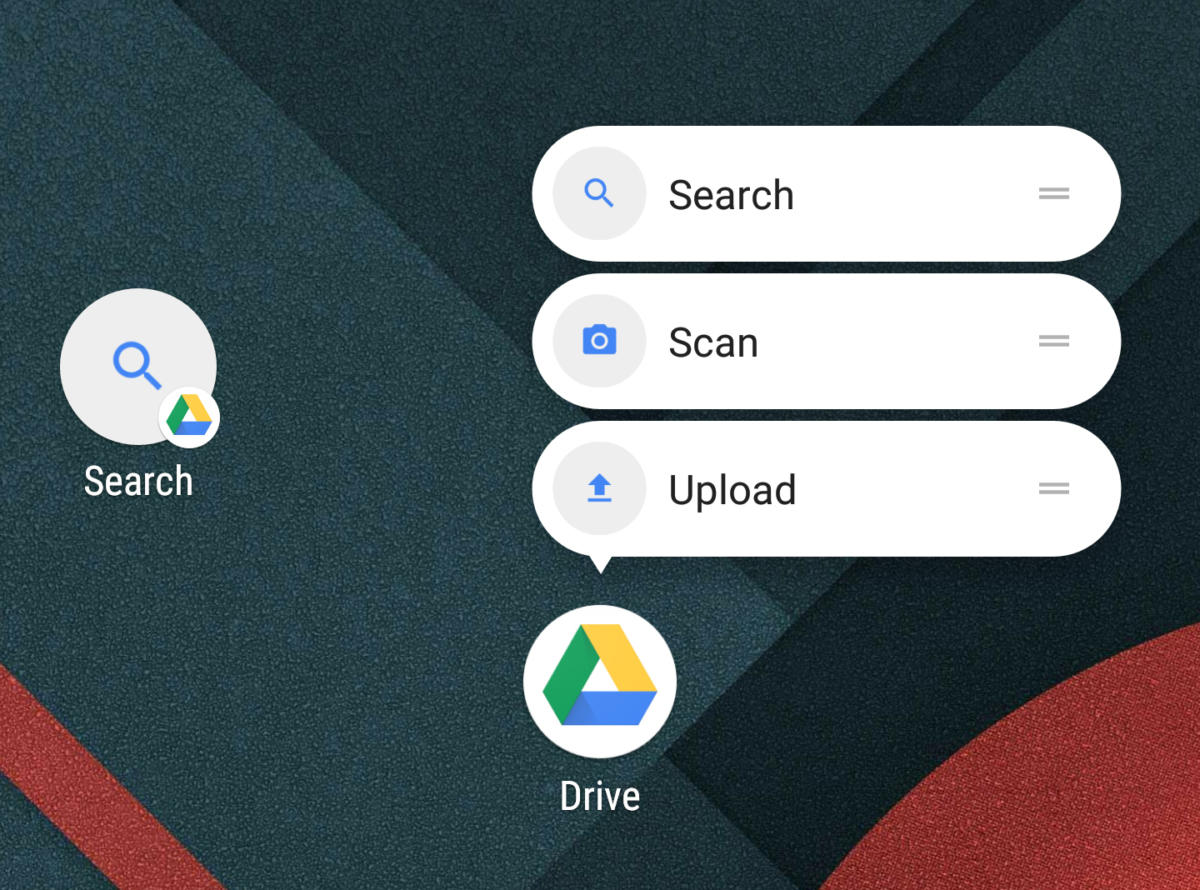 With the long-press menu up, you can tap on the list of shortcuts to open the app to the corresponding screen or action. For example, Google Drive has search, scan, and upload as app shortcut options. Settings has battery, data usage and Wi-Fi. The phone dialer will show you options for frequent contacts.
There's another layer here: If you find yourself often going to the same place and doing the same thing in an app, you can make the long-press app shortcut into a regular home screen shortcut. Simply long-press on one of the shortcuts and drag it out of the pop-up menu. It becomes an icon that you can drop anyplace you want, and then launch it with a tap.
Pin apps to share menu
The Android share menu makes it easy to push links and files from one app to another. However, if you have a lot of apps installed, the list of apps and actions in the menu can get rather ungainly. There's a little-known feature in Nougat that can help: If you're frequently using the same few apps in the share menu, long-press on them in the menu. You get a popup that offers to link the app info settings or pin the app.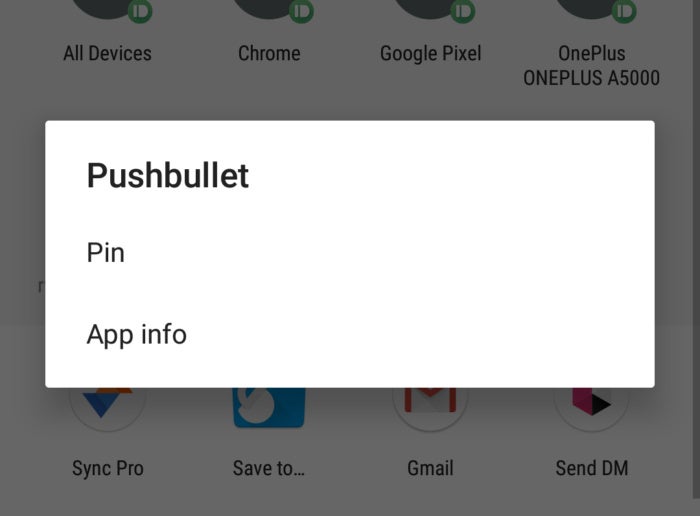 Pinned actions in the share menu always appear at the top of the list for easier access. But be aware, this works only in the native Android share menu. If an app implements its own version of the share activity, your pinned apps may not be visible at the top.
Data saver
Most of us have to live with capped mobile data plans, but Android 7.0 added a new feature that can help you stay under the cap. The aptly named Data Saver feature is available on virtually all Nougat phones under the Data Usage settings menu. Data Saver lowers your mobile data usage by preventing apps from using data in the background. Just turn it on, and apps will pull down bytes only when you're actively using them.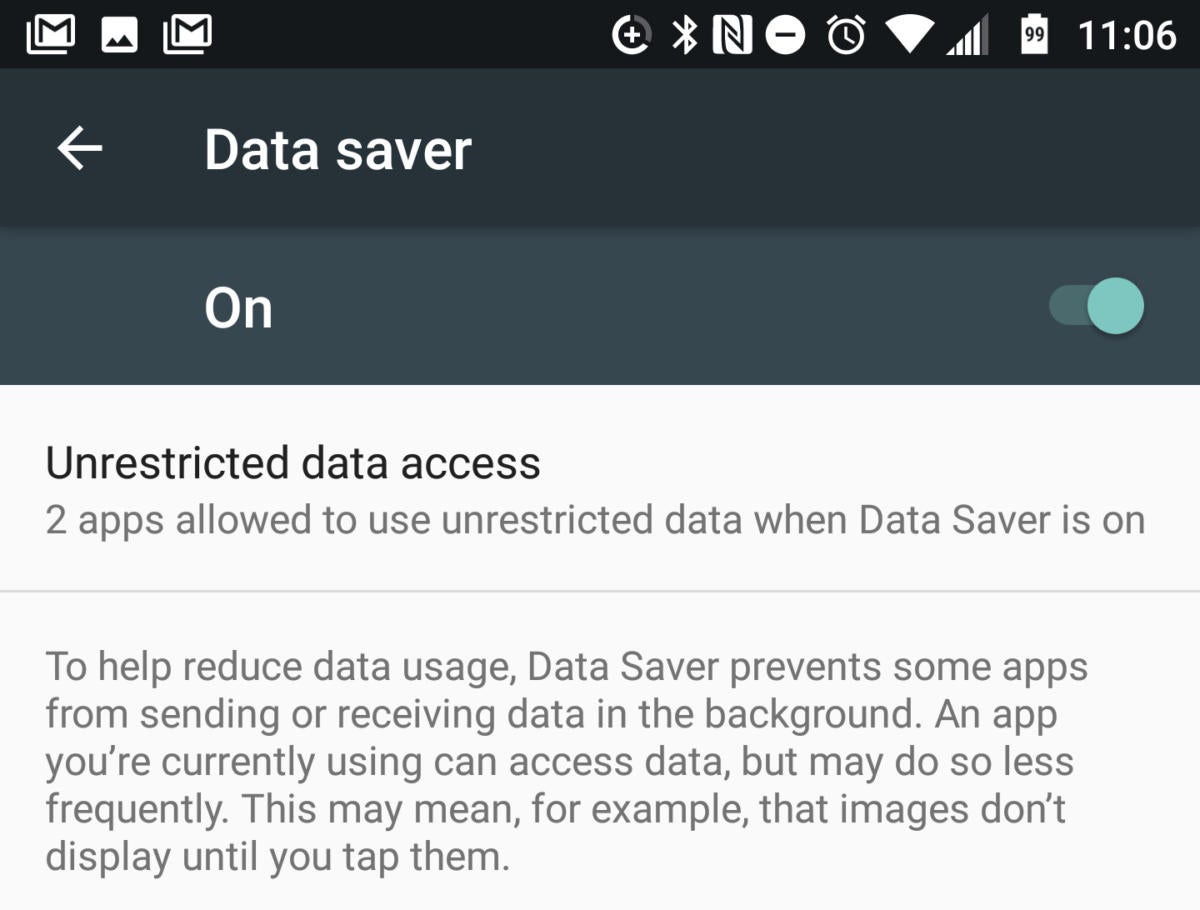 All phones have at least a few apps and services that are exempted from the Data Saver restrictions. You can see which ones have unrestricted access in the Data Saver settings (they're usually Google Play Services, notification handlers, and other system components). You can turn unrestricted access on or off for any app, but be aware you might break things.
There's still a lot of neat stuff lurking inside Nougat. And with Android O just around the corner, just think of all the surprises to come.