Cortana and Alexa just went from being rivals to being besties. Microsoft and Amazon's respective digital assistants are teaming up to work together later this year, the companies surprisingly announced today.
That means you'll be able to tap into Alexa's smarts via Cortana on Windows 10 PCs and (further down the line) Microsoft's mobile Cortana apps, or access Cortana via Amazon's Echo devices and Alexa-enabled phones like the HTC U11 and Huawei Mate 9. You'll need to specifically summon the assist, however, by saying "Cortana, open Alexa" or "Alexa, open Cortana."
The timing might seem weird with Cortana-powered devices like the Harmon Kardon Invoke speaker launching this fall. But with both digital assistants owning a firm niche—PCs and Office software for Microsoft, smart speakers for Amazon—the collaboration helps them extend their reach without stepping on each other's toes too much. Cortana and Alexa need to battle Apple's Siri and Google's Assistant, and unlike the competition they aren't baked into smartphones by default.
"This agreement makes strategic sense as Alexa gets access to over 500 million Windows 10 seats and also gets access to high-quality productivity skills," Patrick Moorhead, president and principal analyst at Moor Insights & Strategy, said in an email. "Cortana gets access to very diverse Alexa consumer and home automation skills."
While the domain of digital assistants have largely been walled gardens to this point, Microsoft and Amazon are actively promoting how Cortana and Alexa work better together thanks to their focus on different aspects of your life.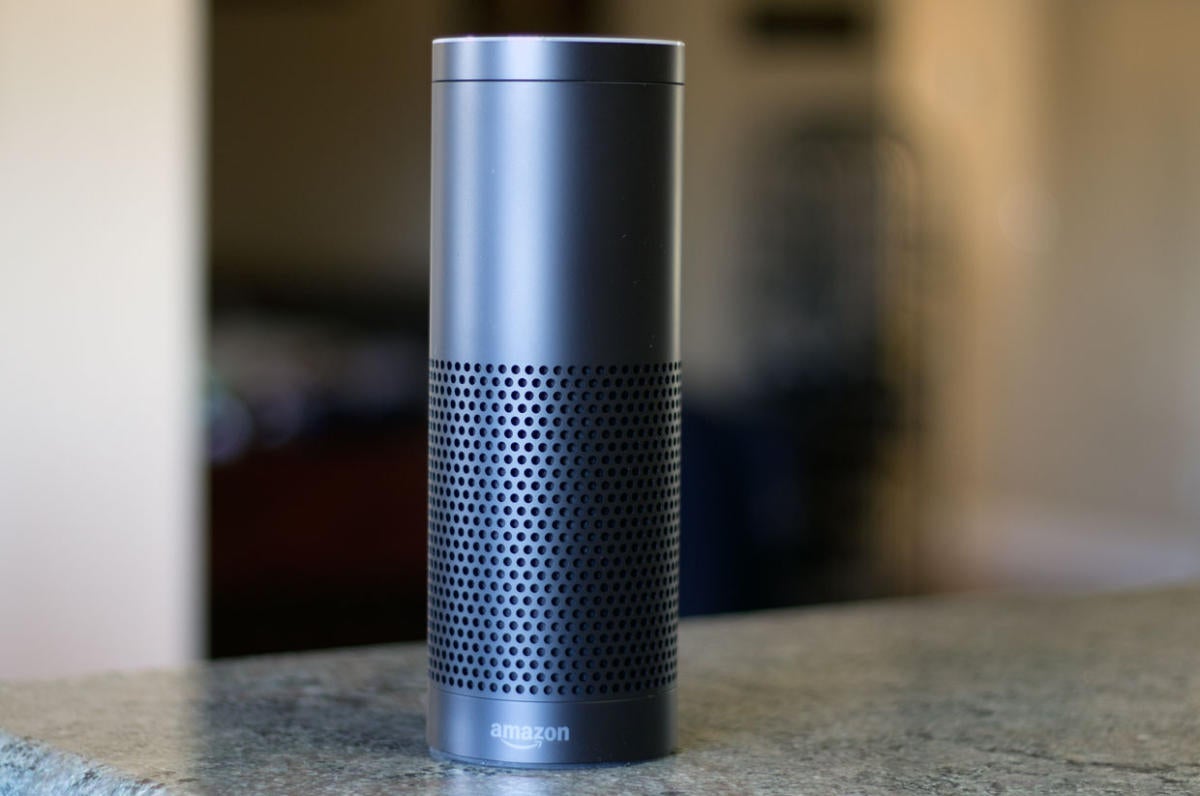 "Say you are at work, and you receive a text from your partner saying, 'We're running low on diapers,'" Microsoft says in its announcement post. "In the future, on your Windows 10 PC, iPhone or Android phone, you could simply say, 'Hey Cortana, open Alexa,' and ask Alexa to order diapers using your preferred payment method for your Amazon account."
Handy!
Conversely, Microsoft writes, "What if you're making breakfast in the morning and need to know if you have enough time to drop off the dry-cleaning before work? On your Alexa device, you can say, 'Alexa, open Cortana,' and ask when your first meeting is. If you won't have enough time, simply ask Alexa to open Cortana again and set a reminder for the end of your workday to drop off the clothes."
Mentioned in this article
Echo (first generation)
Price When Reviewed:
$179.99
You could also use Cortana to ask Alexa to control your smart home devices, since many support Alexa skills. Which begs the question: Will this kill Microsoft's attempts at bolstering Cortana support before it really gets off the ground? The Cortana Skills Kit preview only launched in May. Allowing Cortana to access the thousands of available interactions available on the wildly successful Amazon Echo could squash the dream of Cortana-powered appliances before it happens. Time will tell.