If your plan this fall is to survive school or work with only a tablet as your daily driver, you'll definitely need a keyboard to go with it. Today, Amazon has an Anker Bluetooth ultra-slim keyboard on sale for $14 if you use the code DEAL7726 at checkout.
This isn't the lowest price we've seen for this keyboard—it was just $7 around the holidays last year. Still, it's a good price for a well-liked keyboard.
The style is clearly inspired by Apple's popular Bluetooth keyboard, just with a little more color. Anker says this keyboard is 30 percent smaller than most traditional keyboards. It takes two AAA batteries that can last up to three months based on two hours per day of usage. It also comes with an 18-month warranty.
Anker says the keyboards work with iOS, Android 3.0 and up, and Windows XP and up. It also lists compatibility with Mac OS X 10.2.8 and above, but there are conflicting reports from users about whether it's truly compatible with Macs running El Capitan (OS X 10.11) and newer. If you roll the dice and it doesn't work with your Mac, you can always return it, as this product falls under Amazon's standard return policy.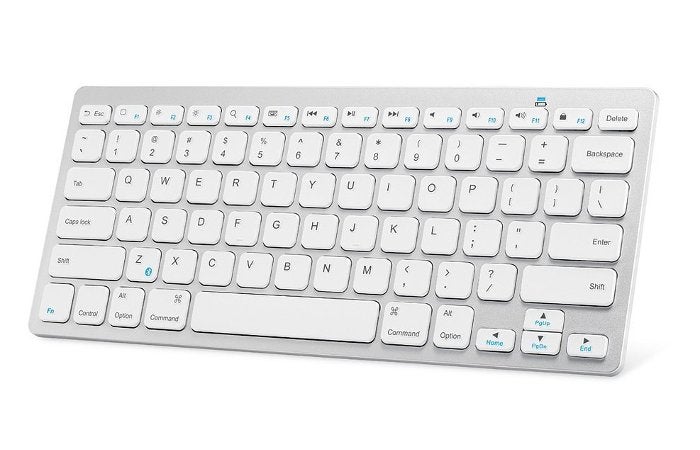 [ Today's deal: Anker portable Bluetooth keyboard for $14 on Amazon. ]