"Do you even make wired mice anymore?"
I posed that question to Logitech during a briefing this week for its new G603 mouse, yet another wireless addition to Logitech's lineup. Just two months ago the company introduced Powerplay—a mousepad that charges your wireless mouse while you play—plus a G900 refresh to go along with it. So another wireless mouse? Already?
Indeed. Even weirder: The Logitech G603 wireless mouse is not Powerplay compatible—a fact Logitech ascribes to it being developed in parallel.
Don't write it off yet, though. Powerplay is expensive tech, requiring a brand-new $150 G903 mouse and the proprietary $100 mousepad. The G603 is aimed at people who want a more traditional wireless experience, maximizing the power and performance you can get from just two AA batteries.
And Logitech's claiming it's really maximized that ratio. Abandoning the PWM3366 sensor introduced with the G502 and used as its flagship for the past few years, Logitech's moved away from venerable Pixart entirely. Instead, it's contracted a different company to make the new HERO sensor—an acronym that stands for High Efficiency Rating Optical.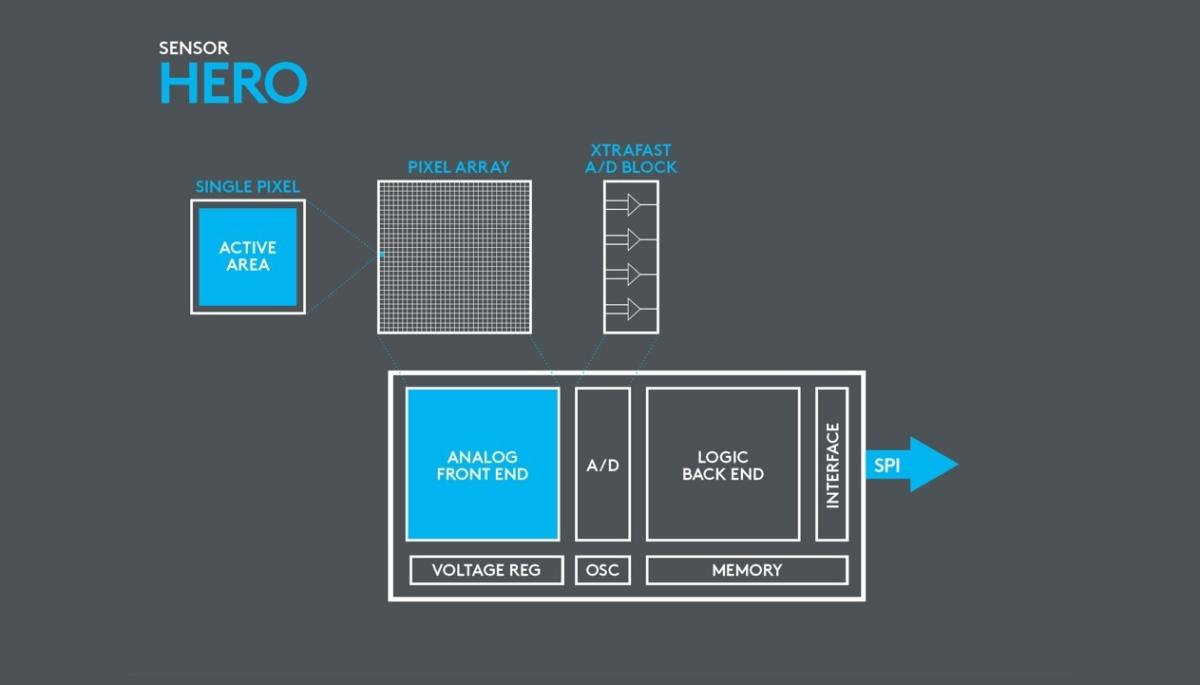 As you can probably guess, HERO is meant to maximize battery life on wireless mice without compromising on performance. I've yet to test it, but Logitech claims that you'll see the same performance out of HERO that you'd get from the much-loved PWM3366 sensor, but with much greater efficiency—like, 500 hours (around six months for most people) of intensive gaming on just two AAs. The company also revealed a G613 wireless keyboard similarly built around HERO technology.
The G603 features a switch on the bottom so you can also run it in low-intensity mode, which boosts that number up to 1500 hours, or 1.5 years of battery on two AAs, as well as Bluetooth functionality. High-intensity mode is most interesting though. Six months on two AA batteries with the performance of the Logitech G502 or G900? That's pretty stunning. It's already twice the capability of the previous generation G602, which lasted 250 hours and had the less impressive M010 sensor.
Powerplay charges your mouse during use
Logitech Powerplay Wireless Charging System
I'd still personally prefer Powerplay for its fire-and-forget simplicity, but at $70 the G603 is way more affordable and an interesting proposition indeed.
As for whether Logitech even makes wired mice still? Nothing to announce yet, but expect to see HERO crop up in more Logitech mice. Logitech assured me the PWM3366 isn't going away anytime soon, but did note that HERO's simplified internals offer benefits even to hypothetical wired mice—lowered weight, more design flexibility, and so on. It probably helps too that Logitech has indefinite rights to the HERO sensor—no ever-so-slightly-tweaked PWM3360 knockoffs here. We'll keep you updated.