If you wanted to host a multiplayer VR party today, you'd need a gaming PC for every player. One day though, it may normal to do that using just one gaming rig.
We got a taste of that future today using an Intel proof-of-concept PC that's capable of running four VR headsets simultaneously. This may sound like 22nd-century technology, but it's all available today. Here's how Intel did it.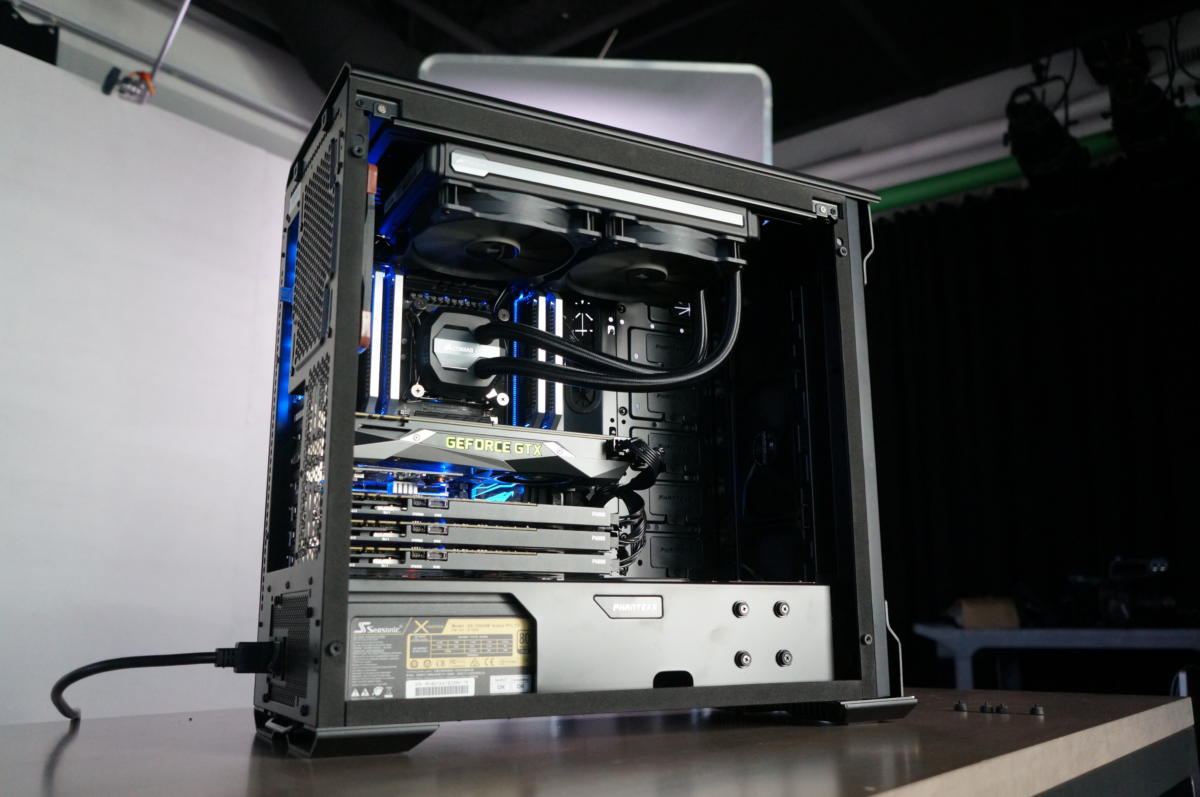 Virtualizing Virtual Reality
One of the biggest impediments to running multiple VR setups on a single PC today are the hardware and software needs. Just like a standard gaming PC, VR requires its own GPU, its own CPU, and its own operating system for every player. To sidestep that, Intel uses Limetech's Unraid Server Pro. Unlike most people's experience running a virtual machine such as Virtual Box from within Windows to, say, run a Linux build or an older version of Windows, Unraid Server Pro is run as the base virtualization host.
The VR box boots into Unraid Server Pro, which then boots up four separate installs of Windows 10. That doesn't get around the hardware needs, though, so Intel uses four GPUs: A GeForce GTX 1080 in one slot and three Quadro P4000 cards alongside it.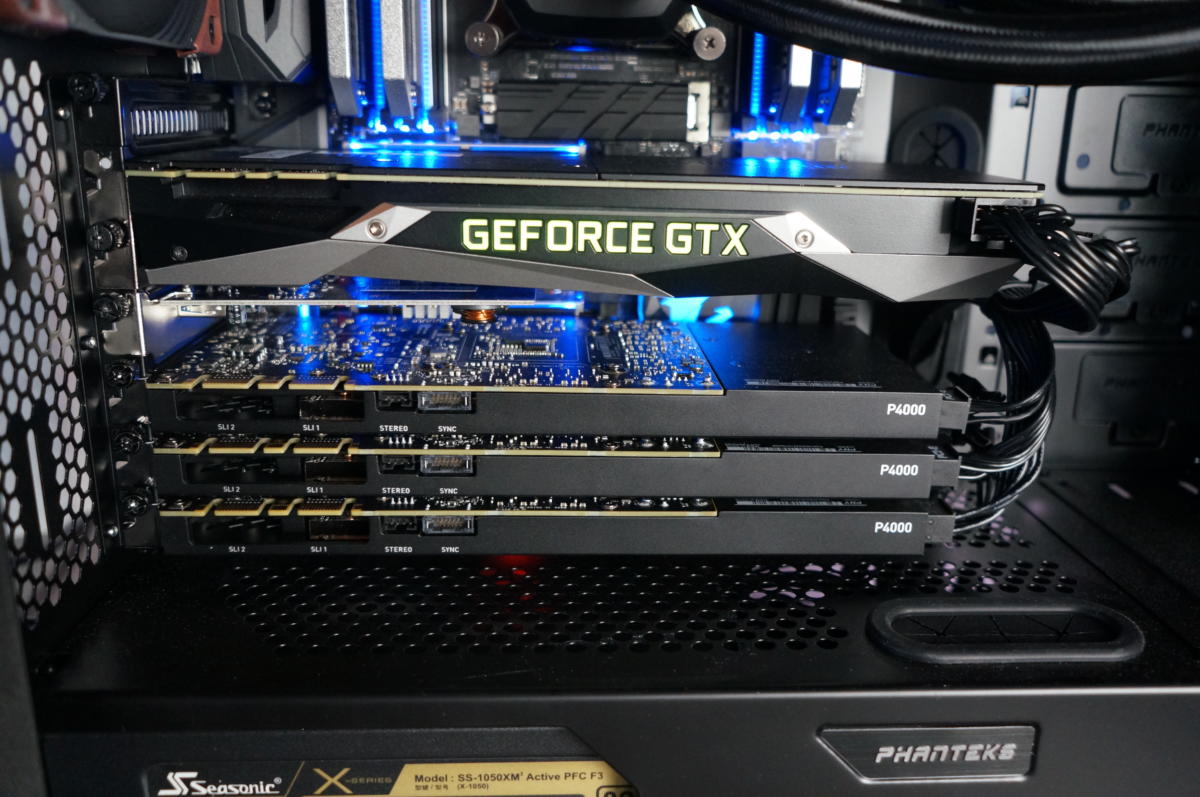 Why P4000 cards? Intel said it's not that the VR rig needs Quadro cards, but it's one of the few single-slot cards powerful enough to run VR today. Each Pascal-based P4000 features 1,792 CUDA cores, 8GB of GDDR5 memory, and a 256-bit memory interface. On paper, the performance weighs in just below that of a GeForce GTX 1070 card.
Mentioned in this article
Gigabyte X299 Aorus Gaming 9
Price When Reviewed:
$499.99
This being an Intel-built box, the CPU powering all "four" VR machines is a 10-core Core i9-7900X plugged into a Gigabyte Aorus Gaming 9 X299 motherboard. (For more on the Core i9 7900X and its siblings, check our our Core i9 buying guide.) Unraid Server Pro divvies up the 10 cores and 20 threads of Hyper-Threading: Each virtual machine gets 2 cores plus 2 Hyper-Threading threads. For RAM, Intel used 64GB of DDR4/2400 in quad-channel mode. Storage is divided among four SATA SSDs.
The last component Intel used to make it all work was a Sonnettech Allegro Pro USB 3.0 card. The Allegro is fairly unique among USB add-in cards for using four separate USB controllers, rather than one. Sonnettech does it to increase USB transfer performance, but in this case, Intel needed the four discrete controllers to run to each HTC Vive headset.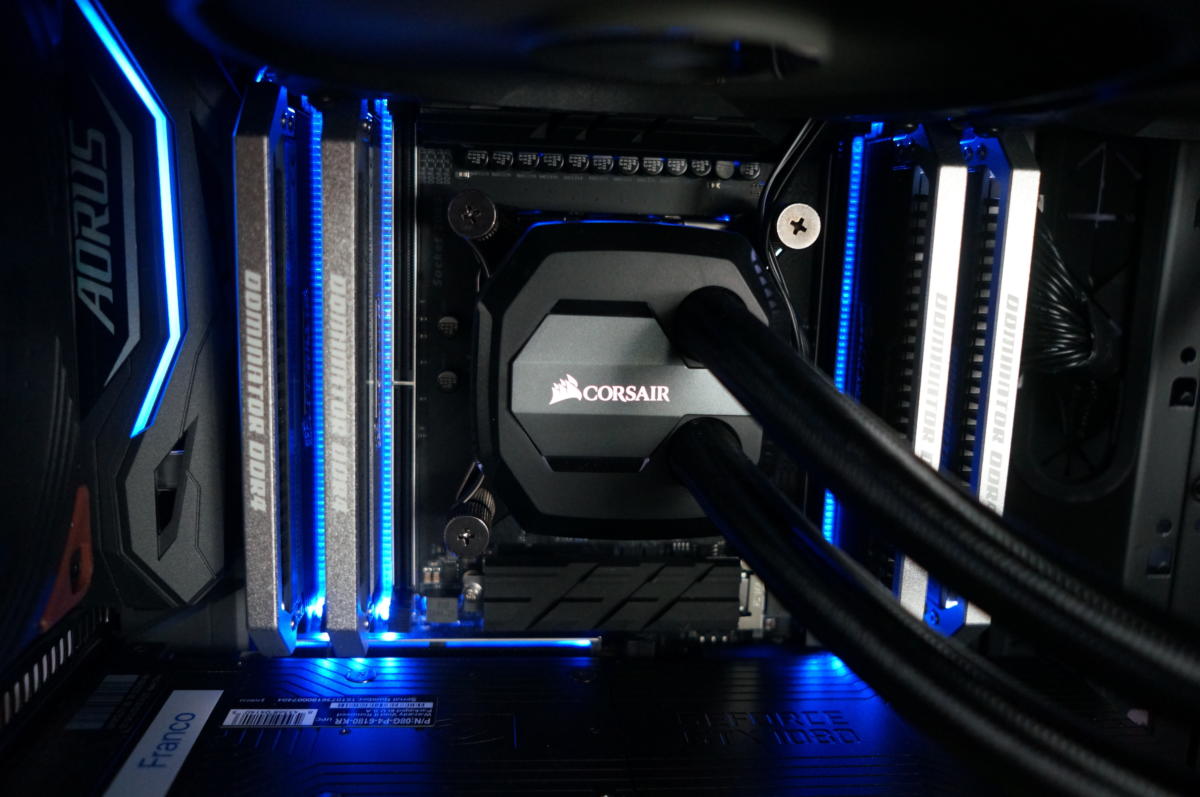 For our VR party, Intel installed UbiSoft's Star Trek: Bridge Crew. The game is ideally suited for the multi-player VR box because you play it mainly from a seated position, as opposed to a room-scale game, where you move around a room. Even without room scale, the concept does take up a decent amount of room.
One nice feature of this one-PC, multi-player paradigm is you don't need multiple emitters. We used the Intel multi-player gaming box and just two Valve Light House emitters already installed in our studio's rafters.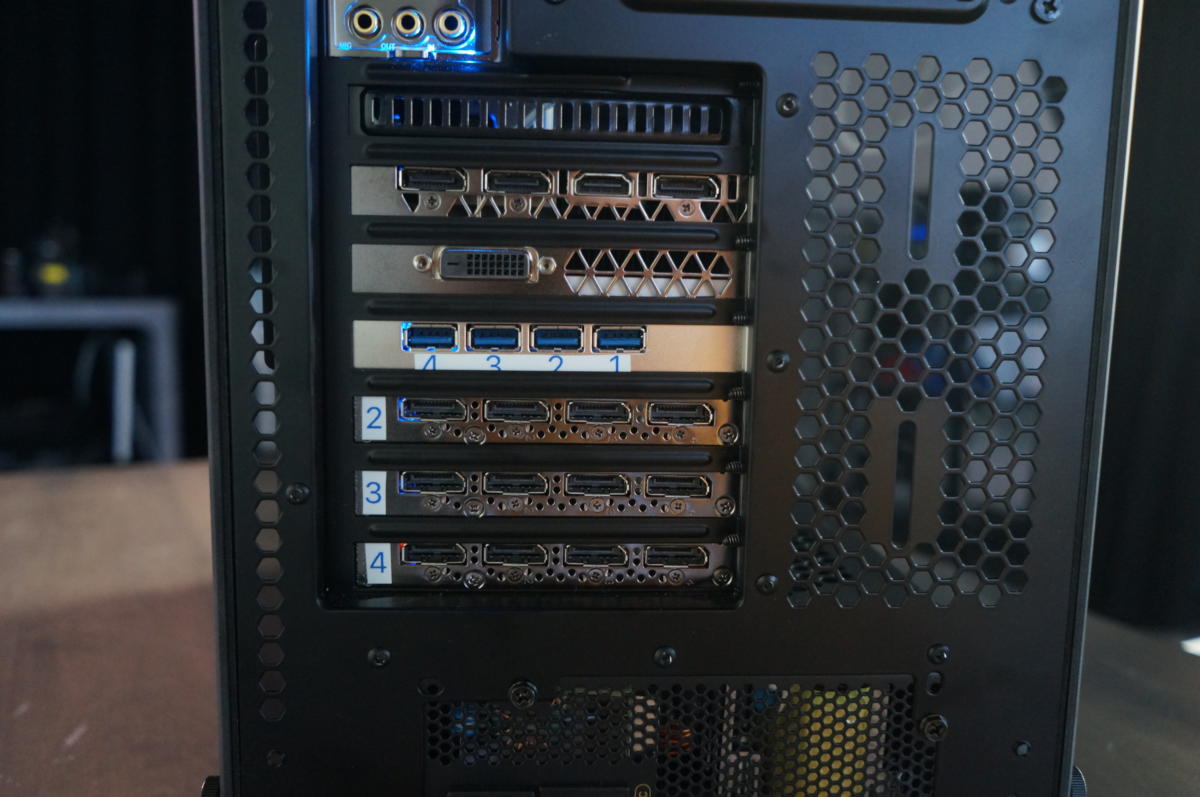 In use, performance of the multi-player VR box was fine and indistinguishable from a typical setup using four separate gaming PCs, though we'll admit Bridge Crew isn't exactly a graphically intense game. Still, this wasn't done as something to turn into an immediate product, but as proof that it can be done.
Mentioned in this article
HTC Vive
Price When Reviewed:
$800
The real question, though, is does it even make sense? I'd have to say yes. Even though multi-player VR gaming exists, it's played alone. Anyone who has demonstrated VR to others knows just how dull it is to have your friend don a VR headset and then watch him or her play for the next hour and a half while you browse on your phone. Removing the need to have a separate PC for each player removes the biggest barrier to having more people join the fun.
Of course, today's typical gamer isn't going to set up a rig such as the one Intel demonstrated. The fact that Intel created this monster with off-the-shelf-hardware parts, however, proves that it's feasible, if not attainable for most just yet.
Even better, what if future iterations of VR were designed to allow for multiplayer VR?
Intel's motivations aren't all altruistic. To get this running, you do need a CPU with more cores than the typical gaming machine has and, well, that's something Intel has today in spades. So does AMD, but anything that spurs the sales of high-core-count CPUs would benefit both AMD and Intel.