The release date for Intel's 8th-generation desktop Core processors appears to be firming up even though Intel itself hasn't announced availability.
Last week, a since-deleted screenshot of a retail inventory system showed Intel's Core i7-8700K being scheduled to launch on October 5. Then this weekend, the Twitter account of Gigabyte's premium Aorus brand teased a picture of a mysterious new motherboard, overlaid with the text "10.5.17 supercharged performance."
"Try to guess what this is," the tweet says.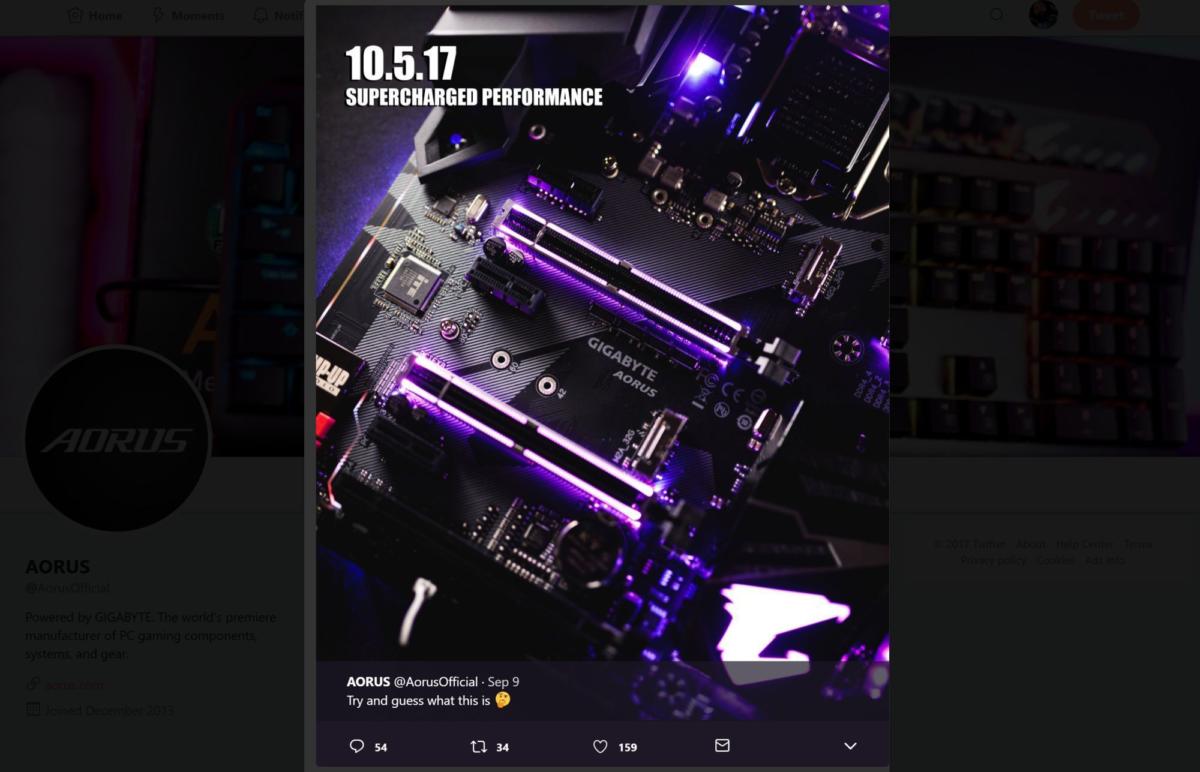 That strongly suggests that Gigabyte's Z370 Aorus motherboards will launch on October 5, and likely alongside Intel's 8th-gen Core desktop processors. Aorus motherboards were available on day one for the recent Intel X299 and AMD Threadripper X399 releases. Those high-end desktop platforms pack eight memory slots while the hardware teased in Gigabyte's recent photo only shows four, similar to today's mainstream Intel motherboards. All signs point to this board being Z370.
AMD Ryzen chips have up to 8 cores
AMD Ryzen 7 1800X processor
There's a lot to be excited about in 8th-gen Core desktop processors. After years of stagnating core counts, Intel's ramping things up to battle AMD's disruptive Ryzen CPUs, as leaked by Intel itself. Current 7th-gen Core i5 and Core i7 chips pack 4 cores apiece, with the Core i7 CPUs featuring hyper-threading to push performance further. Intel's 8th-gen Core i5 and Core i7 processors boost that to 6 cores—a big leap, especially when you factor in Core i7 hyper-threading.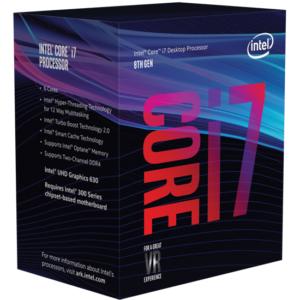 Intel didn't leak 8th-gen Core i3 CPU information, but rumors suggest they'll jump from dual-core hyper-threaded processors to true quad-core chips, similar to today's Core i5 CPUs (and AMD's Ryzen 3 chips). Don't expect hyper-threading on those, though.
New Z370 motherboards have to launch alongside 8th-gen Core processors. Intel's leaked packaging—which you can see above—confirmed that its new processors require a Z370 motherboard, even though the CPUs use 14nm transistors similar to what you'd find in 6th-gen "Skylake" and 7th-gen "Kaby Lake" chips. Intel's reusing its process technology, but you won't be able to reuse your Z170 or Z270 motherboard. Existing hardware probably wasn't designed to handle 8th-gen's increased core count.