If you've had your eye on a RGB gaming mouse, you're in luck: Amazon has dropped the price of the Corsair Gaming M65 Pro to $45. That's not quite the lowest we've ever seen ($35), but it comes pretty close—and this time, the sale allows you to nab the white version at a discount. The deal lasts until just before midnight Pacific Time on Wednesday.
The Gaming M65 Pro features backlit RGB LED lighting, a 12,000 DPI sensor, and an aluminum frame. It also comes with eight "strategically placed" buttons that include a "sniper button" on the side of the device, as well as a rubberized scroll wheel with a metallic core that's supposed to offer greater comfort and precision. There are also adjustable components to change the mouse's center of gravity to your liking. Overall, this model is popular and highly regarded by users on Amazon.
This particular mouse's price usually hovers between $50 and $54, with periodic dips into the $40 range. The last few times it hit this price were mid-January 2017 and April 2017, with a very temporary drop to $35 to price-match Best Buy in July. That suggests we'll probably see this price again in a few months, which should reassure anyone who's got their eye on this mouse but can't afford it right now.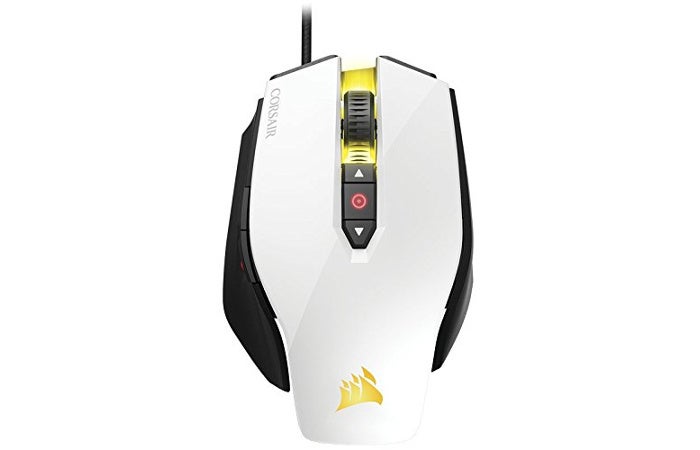 [ Today's deal: Corsair M65 Gaming Pro (white) for $40 on Amazon. ]