PAX West is done and this fall's onslaught of new games is still around the corner, but there was still plenty of gaming news making the rounds this week. And free games—lots of free games, several of which you can still snag right now for no cost.
This is gaming news for September 4 to 8.
Dead man walking
After approximately eight billion Telltale games, it's hard to think anyone who's interested in The Walking Dead hasn't already played The Walking Dead. But…well, maybe you haven't? If that's you, or if you owned it on an old console and want to upgrade to a shiny new PC version, Humble has your back. For the next 24 hours or so, you can grab a free copy of The Walking Dead Season 1 (yes, the whole thing) by heading to Humble's site and checking out with it.
Dig more
Again: It was a pretty great week for free games. Mirage: Arcane Warfare was free earlier this week, as was Monaco. Then there's this Walking Dead promotion, and finally SteamWorld Dig—a platformer of sorts that also has you digging up treasure. It's the latest On the House game from EA, so download Origin and grab a copy.
There's also a sequel coming later this month.
Farewell, old friend
Mentioned in this article
Witcher 3: Wild Hunt Complete Edition – PC
Price When Reviewed:
$49.99
"Hey, was just reminiscing and realized…damn, it's been ages since we last saw each other." That's how Geralt opens this 10-year anniversary video for The Witcher, and I couldn't have said it better myself. With Witcher 3: Blood and Wine more than a year old and no more Geralt-helmed adventures on the horizon, this might be your last time with Dandelion, Triss, Ciri, and the gang. It's a beautiful send-off. Enjoy.
Doubt
Mentioned in this article
HTC Vive
Price When Reviewed:
$800
We may never see Red Dead Redemption on PC, nor an L.A. Noire 2, but Rockstar is tossing PC users an exclusive for once—L.A. Noire: The VR Case, unveiled this week. Consoles are getting some sort of spruced-up 4K re-release of everyone's favorite janky detective story, but the HTC Vive will receive "seven of the original engrossing, self-contained cases from L.A. Noire rebuilt specifically for virtual reality." Their words, not mine.
No word yet whether those who own the original L.A. Noire will get the remastered 4K textures and all that. It would be nice!
So…just a car commercial?
Fact 1: All live-action trailers are pretty dumb. Fact 2: That being said, it's sometimes cool to see your favorite video game characters or props realized as physical people or objects.
Mentioned in this article
Forza Motorsport 7
Price When Reviewed:
$59.99
But cars? Ahead of Forza Motorsport 7's release next month Microsoft has released a live-action trailer—and yes, it just looks like a commercial for either Top Gear or maybe the latest leading family-friendly sedan. Anyway, there's a demo coming to PC on September 19. Keep an eye out.
More law, more breakers
Mentioned in this article
LawBreakers
Price When Reviewed:
$29.99
Lawbreakers is a game that exists, and if you're playing it you'll probably be happy to hear that there's more content coming down the pipe soon—a new map and new tutorials later this month, and another class and map by the end of the year. On the other hand, the player count topped out at 225 yesterday, which is less than Evolve. So, yeah.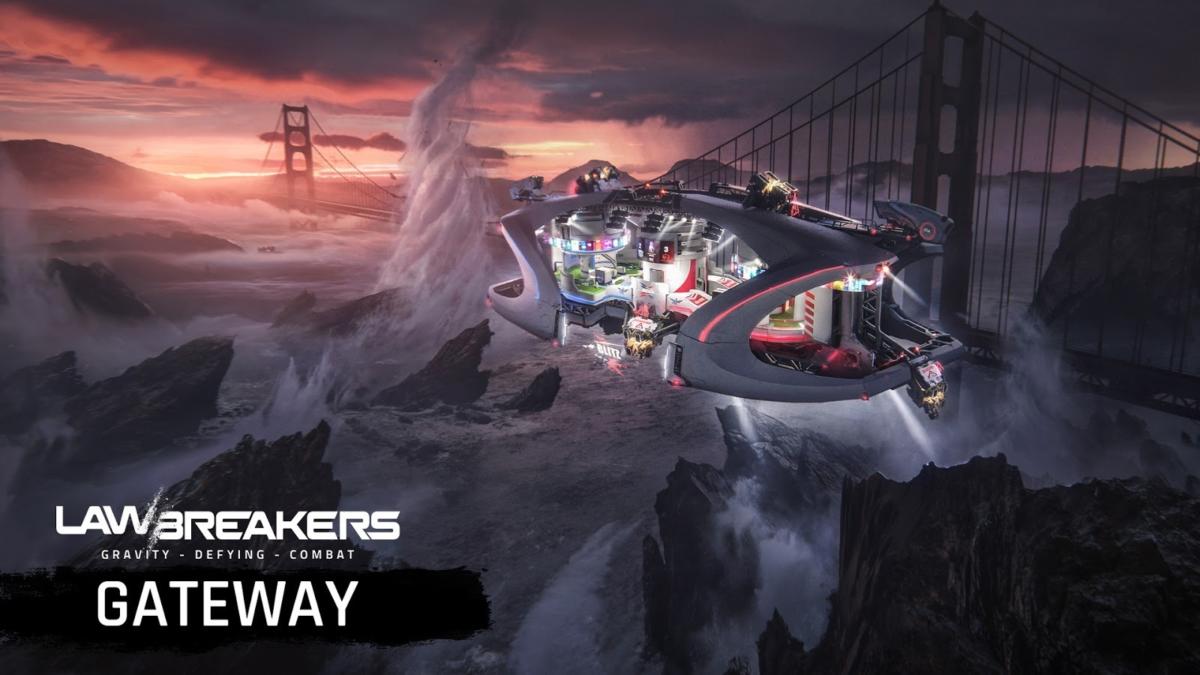 Putting the "Shadow" in Shadow of War
Mentioned in this article
Middle-Earth: Shadow Of War
Price When Reviewed:
$59.99
Mentioned in this article
Stellaris [Online Game Code]
Price When Reviewed:
$39.99
Less than six months after the last Stellaris expansion it's time for another—this time, Synthetic Dawn, an expansion focused on new robot empires. Check out a detailed feature rundown below, and look for it on September 21.
War never changes
Blizzard's not the only developer to surprise-update its games a decade later and make sure they actually work again. This week Petroglyph released a patch for Star Wars: Empire at War that re-enables the game's multiplayer support, three years after the collapse of Gamespy. Also, mods. Pretty cool.
Cat-astrophe
Swery, the man behind cult classics Deadly Premonition and D4, officially unveiled his new game during PAX last weekend—and launched a Fig campaign for The Good Life at the same time. It's a murder mystery set in the English countryside, and at night all the villagers turn into cats. Definitely a Swery game. It's also looking for $1.5 million from its Fig campaign, which seems very high in this age of crowdfunding ambivalence, but we'll see I guess. Check out the trailer below.