At a Glance
Expert's Rating
Pros
Exquisite stop-motion aesthetic
Emotional gut-punch still works even when you know it's coming
Cons
Repetitive cutscenes
Puzzles are often more annoying than challenging
Our Verdict
Short and simple, Last Day of June nevertheless charms with an adorable stop-motion art style, wonderful music, and an emotional story.
Best Prices Today: Last Day of June
I knew Last Day of June would end in tears, and it still got me.
That, to me, is the most impressive feat this short time-traveling adventure pulls off. From two minutes into the game, before anything's even gone wrong, you know tragedy lies in wait. From ten minutes in, you have a decent idea where the rest of the game is headed. From half an hour in, you've mapped out most of the remaining story.
It still gets you. And it hurts.
A stitch in time
"Sad Groundhog Day" is a pretty good descriptor here. You play as Carl, a bespectacled man with a comically large and round head. Carl's life seems pretty damn picture-perfect to start, spending time down at the lake with what seems to be the love of his life. She shivers, you go get her a blanket—you can even stop and pick her flowers on the way to the car. Adorable.
And ill-fated, as you can probably guess. A storm sweeps in off the lake, sending Carl and the woman I assume is the titular June scrambling back to the car. I say "I assume she's June" because, well, it's her last day.
Not clear enough? Okay, spoiler: She dies.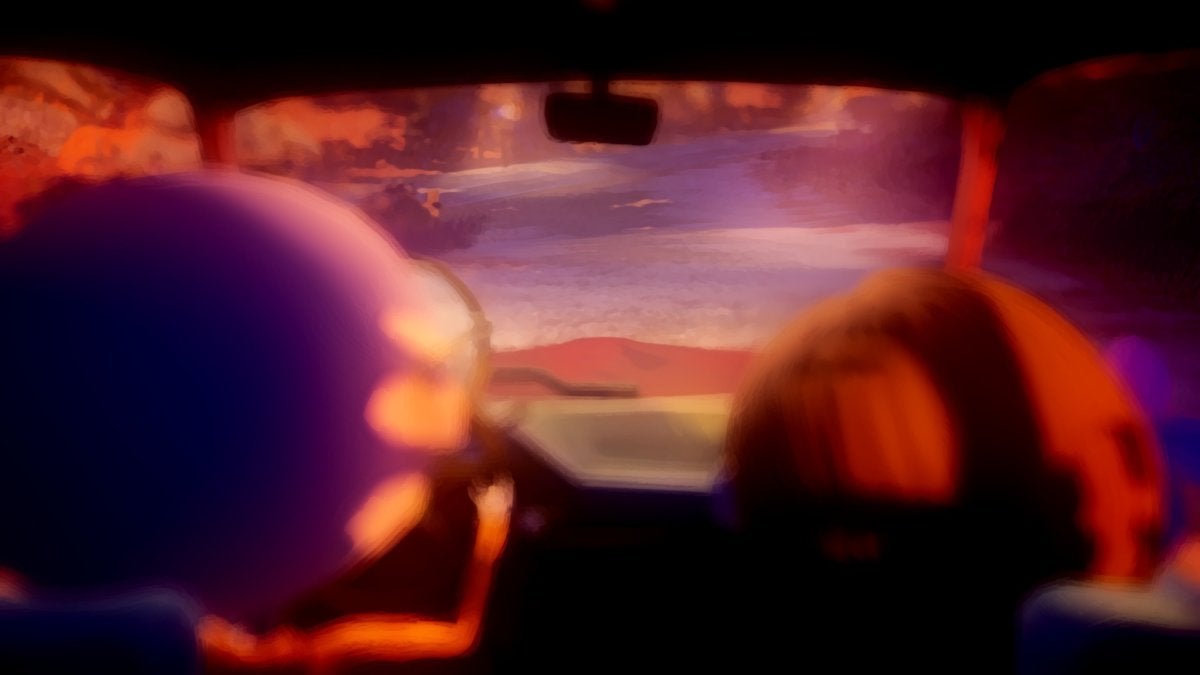 So much for true love and all that. It was a beautiful ten minutes Carl got to spend there, before his life came crashing down before our very eyes. When next we see Carl, post-accident, he's a wheelchair-bound shell of himself, stricken with grief and guilt and all the other emotions I imagine come with this sort of freak accident.
Carl's given a gift though. For reasons unknown, Carl discovers he can jump back into the past, change the events of that fateful day in an effort to spare June's life. Not his own actions—for whatever reason those seem locked in time. He can't just go back and decide not to drive the two of them home.
Instead, he's given the chance to affect other people's behavior. The initial cause of the accident, for instance? A boy was playing with the neighborhood dog, the dog threw the ball off an embankment, the kid chased the ball down into the road, Carl swerved the car into a ditch, and June died.
The question becomes: What if the kid didn't play with the ball? What if the ball never fell into the road, the kid never chased it, Carl never swerved the car into a ditch, and he and June arrived safely at home?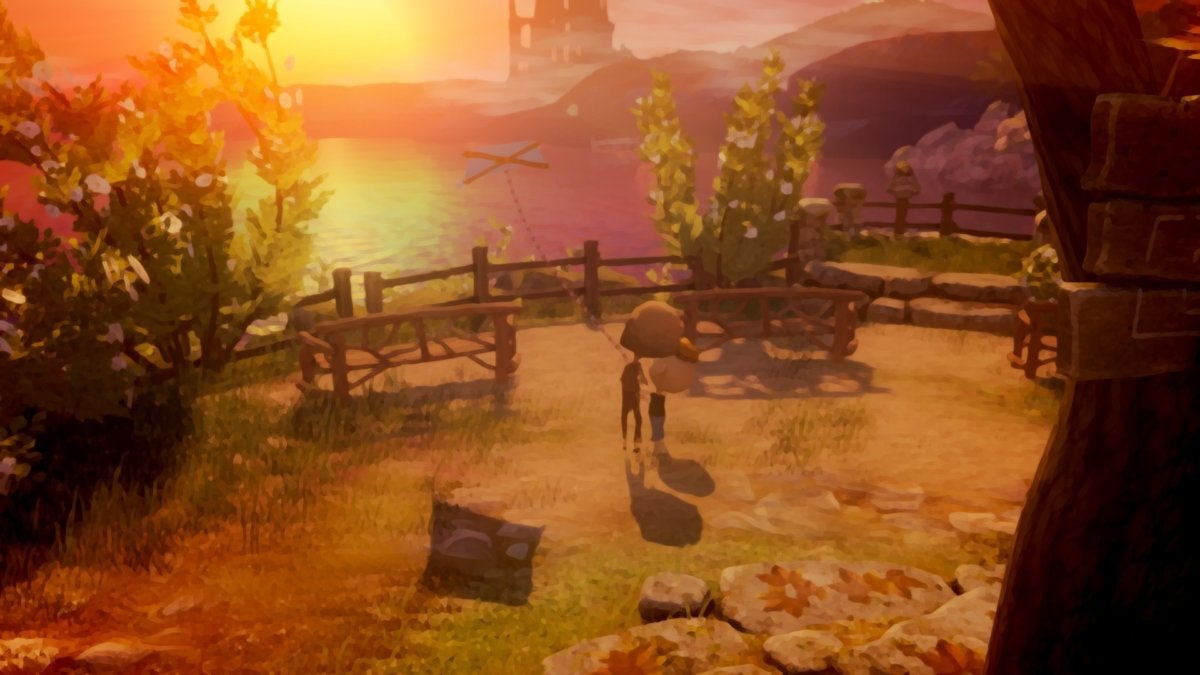 Those who've read a bit of science fiction might know what's coming next, but suffice it to say the solution ain't quite that easy and Carl's going to need to change more than one kid's life before that day gets any better.
Last Day of June isn't exactly the most original story, and by that I mean it's basically the stock template time travel tale. You can recognize bits of it in Edge of Tomorrow, About Time, Looper, The Butterfly Effect, and—yes—Groundhog Day.
But there's that old Mark Twain quote about "A good story well-told." Last Day of June isn't unique in its plot points per se, but it's charming. The art is top notch, appearing at times like a painstakingly animated stop motion film more than a game. It's absolutely stunning that we've reached a point where the two are sometimes indistinguishable. Kudos also for executing an art style that complements the motifs of the game—painting is a key part of the plot, and sure enough much of the world has an Impressionist/oil painted look to it. Last Day of June is beautiful and creative.
I should mention also that the game is entirely wordless. That's even more impressive to me when you realize the characters are missing the most expressive part of the human face—eyes. And yet somehow, between gestures, the weird pseudo-language they all speak, and some help from music cues, you always understand exactly what's going on. You even grow attached to these mute villagers, learn to empathize with their situations. Last Day of June accomplishes more with its characters than many big-budget games I've played, and does it without a single comprehensible line of dialogue.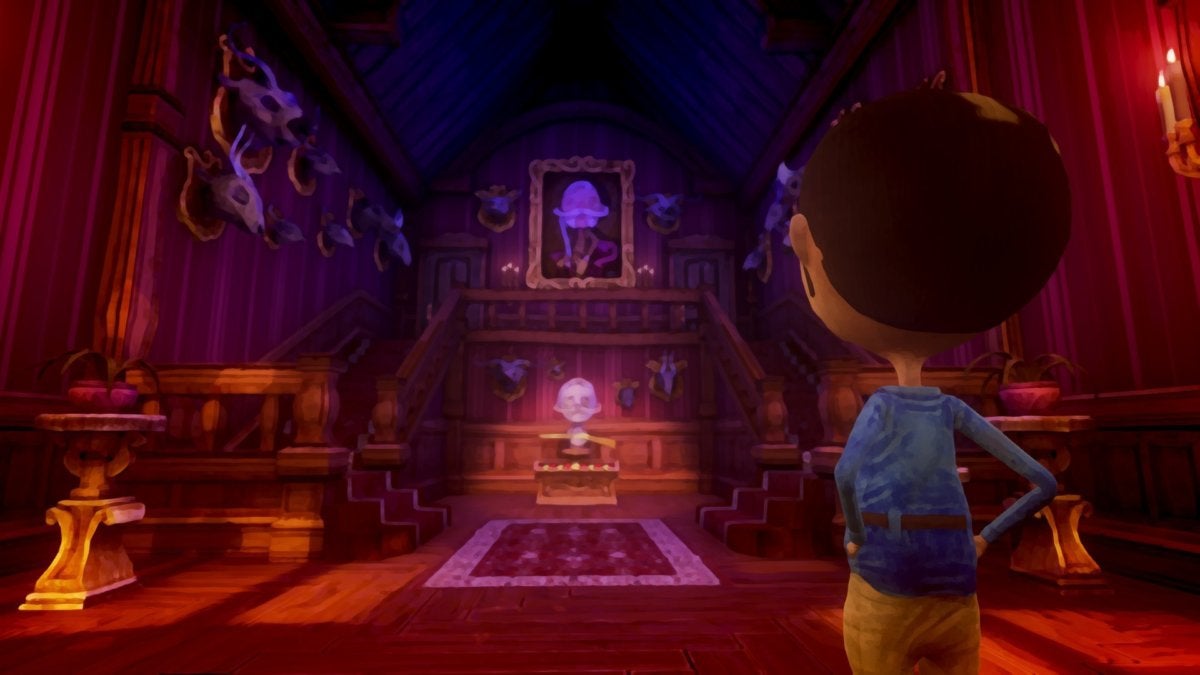 The only area where Last Day of June suffers? Playing it. And not so much the moment-to-moment experience, but the overall repetition that's inherent to any time travel game.
As I said before, Carl can dip in and out of other people's lives to save June. There are four other people in the village—the aforementioned kid, an old man, a gentleman who is apparently obsessed with hunting birds, and a woman who is (I gather) Carl's longtime best friend.
To save June you'll need to not only change these people's lives once, but often multiple times. What seems like the perfect solution early in the game is often later the cause of more problems, and as you jump back and forth between characters you'll open up new paths, new possibilities, and rearrange the day's events countless times.
It's an interesting puzzle mechanic and I actually love the way it plays out. There are some great twists and turns hidden throughout this one seemingly innocuous day.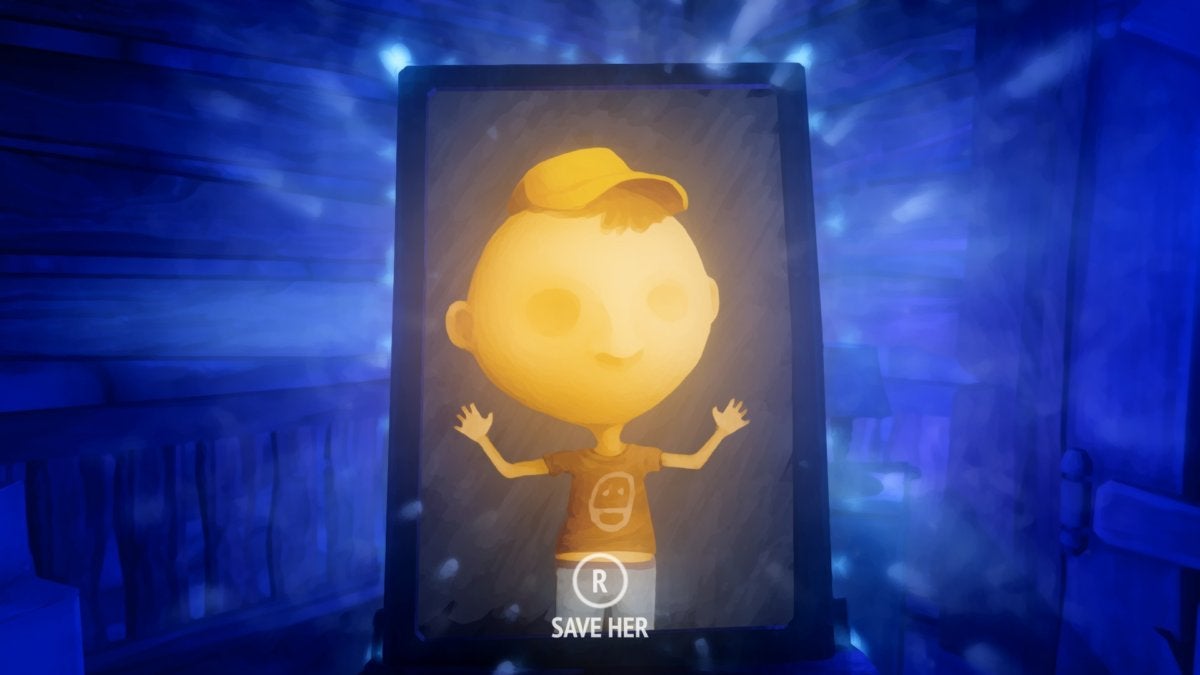 The cutscenes, though. Every time you jump into someone's life you're forced to sit through at least one scene, maybe more. Then at the end of the day you need to watch and see what happens to Carl and June. These scenes are abbreviated after the first time, but there's no way to just skip these scenes entirely—even if it's, for instance, your sixth time playing as the kid, you need to make a quick change in the outcome of his day, the actual "playing" part will take you all of 10 seconds, you know what that change will do to Carl's day, and you're still forced to watch 30-45 seconds of scenes total for just that 10-second swap.
Part of me thinks it was on purpose. This is a story about repetition, after all. There's a case to be made that the player's forced to relive scenes because it matches Carl's mindset. Cool. Still tedious, though.
Sure, it's not that much time wasted in individual cutscenes. Add that up over six or seven times playing each character though and oof, suddenly these charming puzzles seem more like a chore. Last Day of June is still pretty short, clocking in around two hours, but I reckon at least a half hour of that was just watching scenes I'd already seen before.
Bottom line
It pays off though. Playing Last Day of June is monotonous at times but that's my one quibble with what's otherwise an incredible experience—the last 30-odd minutes in particular. The puzzles are solid, the art is fantastic, the music is the wheels on this poignant roller coaster (the game's actually based on a song), and the simple story is deft at hiding its simplicity, at sucking you in on an emotional level even as your brain predicts and then dissects every plot point. It doesn't matter. The gut-punch gets you.
If only the developers had built in a "Skip This Scene" button. It's a story about repetition, sure, but that doesn't mean it needs to be repetitive.
Best Prices Today: Last Day of June