Privacy concerns have plagued Windows 10 since its launch. It's no surprise: The operating system is designed to ensnare you in Microsoft's services, and you can't stop it from sending Microsoft basic telemetry data about your device. But Microsoft has been working hard to assuage the concerns, and on Wednesday it announced enhanced privacy settings coming in October's Windows 10 Fall Creators Update.
This spring's Windows 10 Creators Update introduced simpler, yet more limited privacy settings during the installation process. The Fall Creators Update builds on that by making the full privacy statement available in the setup phase.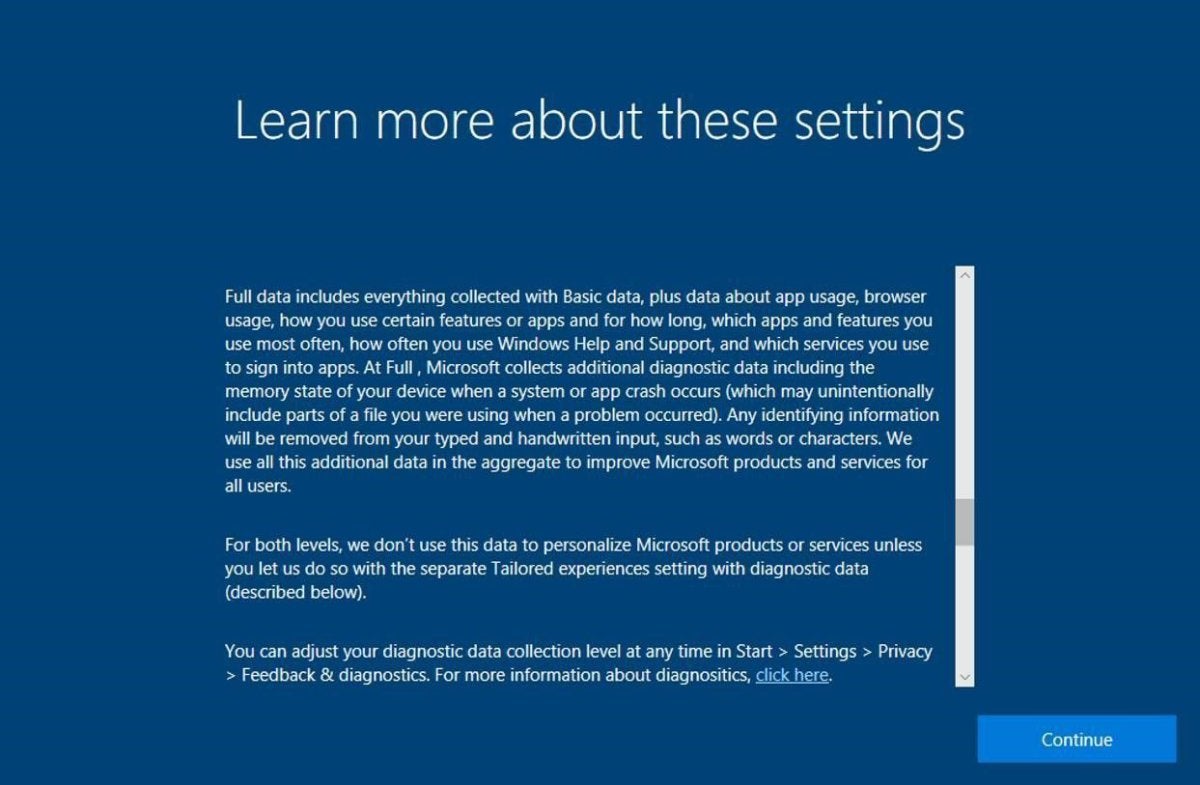 Most people won't bother reading the massive wall of legalese, but helpfully, Microsoft's including "Learn More" links in the text so you can jump directly to the settings for how Windows 10 handles location, speech recognition, diagnostics, tailored experiences, and ads.
Microsoft's also making Windows 10's per-app controls more like Android and iOS, but in a good way. Up until now, third-party Windows Store apps would only ask for specific authorization to access your location data; all other needed permissions were granted automatically. Starting in the Fall Creators Update, Windows 10 will also ask for direct authorization if an app wants to tap into your camera, microphone, contacts, calendar, and other potentially sensitive information.

Those new prompts will only appear for apps you install after upgrading to the Windows 10 Fall Creators Update, which launches October 17 alongside Windows Mixed Reality headsets. You won't be asked to approve the granular new permissions for apps already on your PC. If you want to double-check those, you'll need to head to Start > Settings > Privacy.
Enterprise users will also get more control over analytics data, Microsoft announced.
You still can't completely turn off Microsoft's access to Windows 10's data, but kudos to the company for improving the situation over time and becoming more transparent about what information it is collecting. These privacy tweaks are just some of the Windows 10 Fall Creators Update's best new features. And to seize the most control over your PC, be sure to check out PCWorld's guide to reclaiming your Windows 10 privacy, piece-by-piece.