Did you miss the window for preordering Nintendo's hot new SNES Classic? Or are you just more partial to emulation? Either way you should join us on our adventure to build our own RetroPie emulation console, using a Raspberry Pi 3!
Parts list
Building your own RetroPie console with a Raspberry Pi 3 is quite easy, especially if you follow our handy-dandy guide by Benj Edwards. Here are the materials we'll use:
The brains of the machine is the current model of the Raspberry Pi, which has more than enough punchiness to emulate a Super Nintendo Entertainment System. For fun (and because it's cheap), we're attaching a heat sink to guard against any thermal throttling that might occur.
To power the Raspberry Pi 3, I'll use a spare micro USB cable and a 2.4-amp wall charger—I have plenty of those lying around. (If you'd prefer to match the RBP3's specification of 2.5A exactly, you can purchase a CanaKit 2.5A power supply from Amazon.)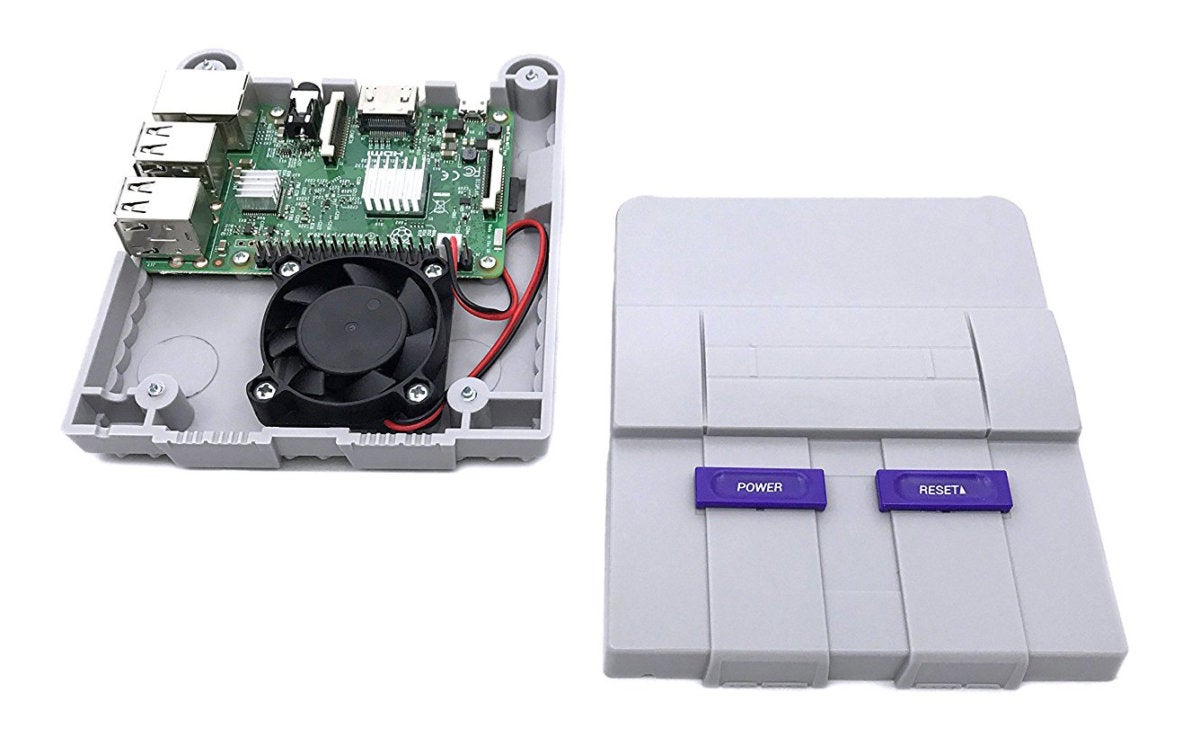 Next up is the case, which I found on Amazon by Collector Craft. It has that same look and feel as Nintendo's official mini console, and it's solidly built. It matches our controller, which is one of my favorite components: 8bitdo's SNES30. A faithful modern version of the classic controller, it supports the Raspberry Pi via its Legacy firmware and can connect by Bluetooth or micro-USB cable. The SNES30 is well worth the cost if you're building a RetroPie.
The last part of the puzzle is storage—and the games. For SNES titles, 64GB might be a little overkill, but we're going big. If we later decide to expand into NES, Genesis, PlayStation, and maybe even N64 games, we'll have the space.
But to start with, we're sticking to just the SNES games we already own. Because the legality of emulation can be contested, we're going to follow the belief that if you own a physical cartridge, you're allowed a digital copy of it. So we'll be loading up and playing ROMs of Super Mario World, Gradius III, and Tetris Attack—I still own the original physical copies of all three.
Build
Ready to see how we manage? Or want to build your own RetroPie system along with us? We recorded our livestream on YouTube, so check out the results below.
The build went fairly smooth and we had a great time. We did run into some issues with using the 8bitdo controllers over bluetooth, so we'll tinker some more and see if we can get it working properly.
Postmortem
It's been a couple weeks since our build and we've been putting them through their paces. Here are our thoughts: