AMD fixed a glaring flaw in Radeon RX Vega's potential prowess late Thursday. Radeon Software 17.9.2 adds the ability to use multiple RX Vega graphics cards in your system, after AMD's high-end hardware launched with the ability notably lacking. Huzzah!
It's not quite as full-featured as long-time Radeon buyers may be used to, though. Taking a page out of Nvidia's GTX 10-series playbook, Radeon RX Vega's multi-GPU capabilities are limited to two graphics cards alone, rather than the 4-way CrossFire support that premium Radeon cards traditionally offered. And curiously, CrossFire isn't mentioned by name in AMD's announcement post; it's referred to solely as "multi-GPU (mGPU)." We've asked AMD about those oddities and will update this post if we hear back.
Update: AMD has confirmed it's phasing out the CrossFire brand as multi-GPU gets messier to define.
While we haven't had a chance to try out Radeon Software 17.9.2 firsthand, the AMD-supplied chart below shows a handful of games that scale up performance over 80 percent when you slap in a second Vega card. The new driver also adds support for Project Cars 2, which launched today, complete with a mGPU profile.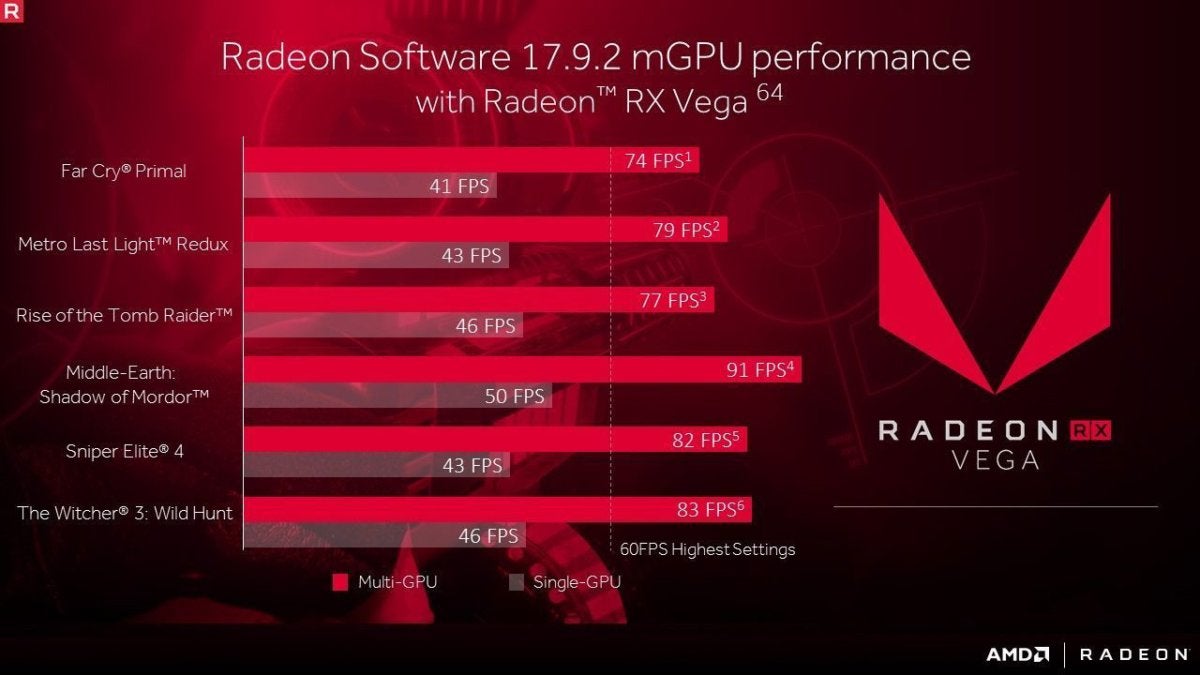 Past Radeon generations have allowed cards with the same core GPU to be used in CrossFire, even if the pair consisted of two different graphics cards. (The Radeon R9 290 and 290X packed the same core "Hawaii" GPU and could be CrossFire'd, for example.) But those days appear to be over as well. Even though Radeon RX Vega 56 uses a cut-down version of the RX Vega 64 GPU, AMD's post says "gamers can pair two Radeon RX Vega 56 GPUs or two Radeon RX Vega 64 GPUs."
You can snag Radeon Software 17.9.2 on AMD's download page now.
Mentioned in this article
Radeon RX Vega 56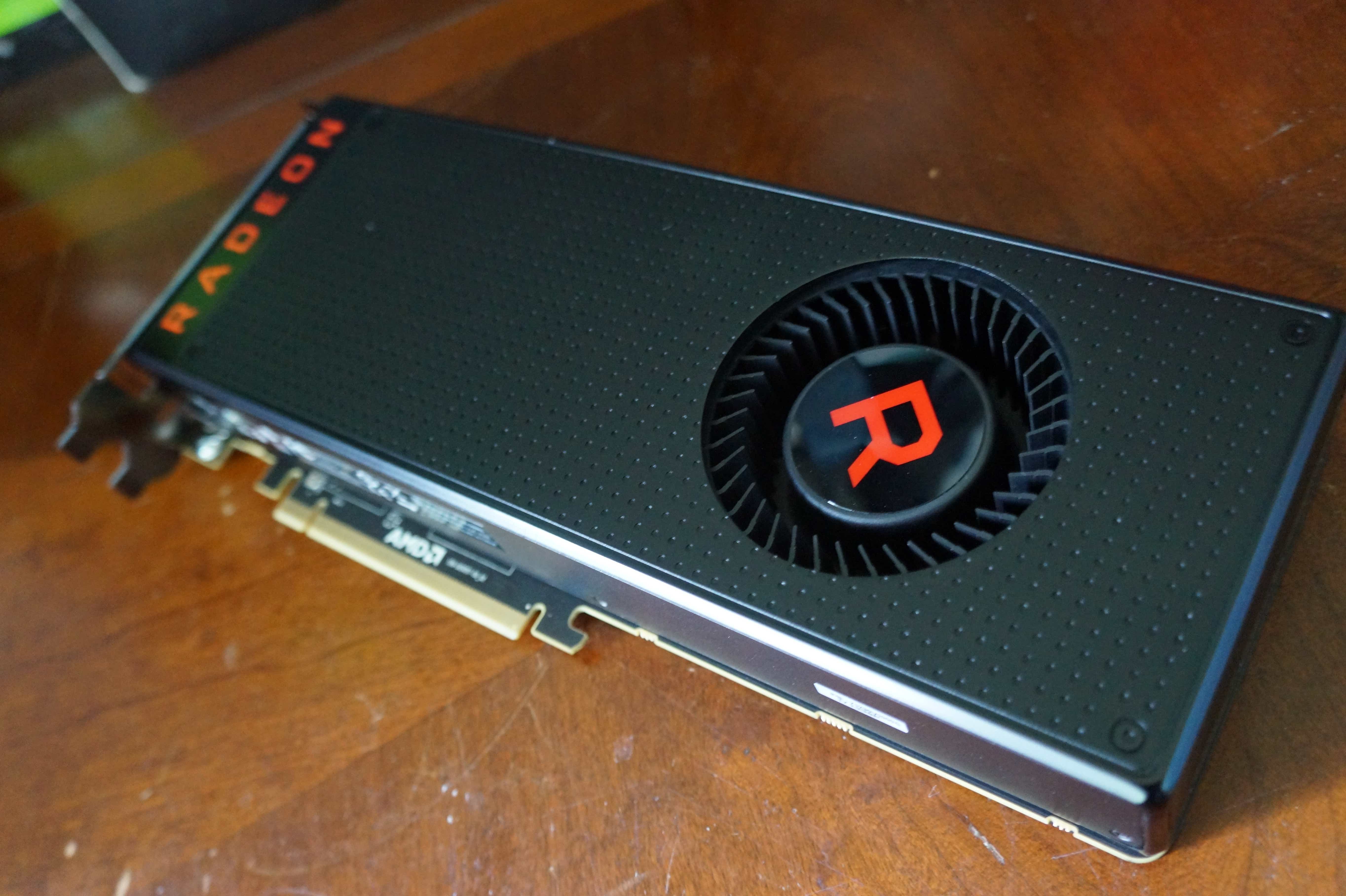 Price When Reviewed:
$399.99
The story behind the story: With Nvidia and AMD focusing on dual-card configurations alone and so few developers embracing DirectX 12's multi-GPU capabilities, the days of fire-breathing 3- and 4-way graphics card setups appear to be entering their twilight. It pains my enthusiast heart, but it shouldn't come as a surprise.
More and more game engines are embracing mGPU-unfriendly rendering techniques, and games that support SLI or CrossFire (much less well) are becoming increasingly rare these days. That unreliable return on your investment makes mGPU setups a less enticing option for gamers, and the fewer people that use multi-card configurations, the less developers will invest in mGPU support. It's a vicious cycle.
Kudos to AMD for unlocking 2-way mGPU capabilities for Radeon RX Vega, even if it's clear that CrossFire isn't receiving the same focus it once did. Rightly so, perhaps. PCWorld's recommendation remains the same as it has been for years: Ignore CrossFire or SLI and just get the single most powerful graphics card you can afford. Multi-GPU setups are a buggy, expensive, unreliable headache.