Want a crash course in Ptolemaic Egypt? Its historical culture, artistic traditions, religious conflicts, and so on? Well then it looks like you might want to…pick up a copy of Assassin's Creed: Origins later this year.
Wait, what?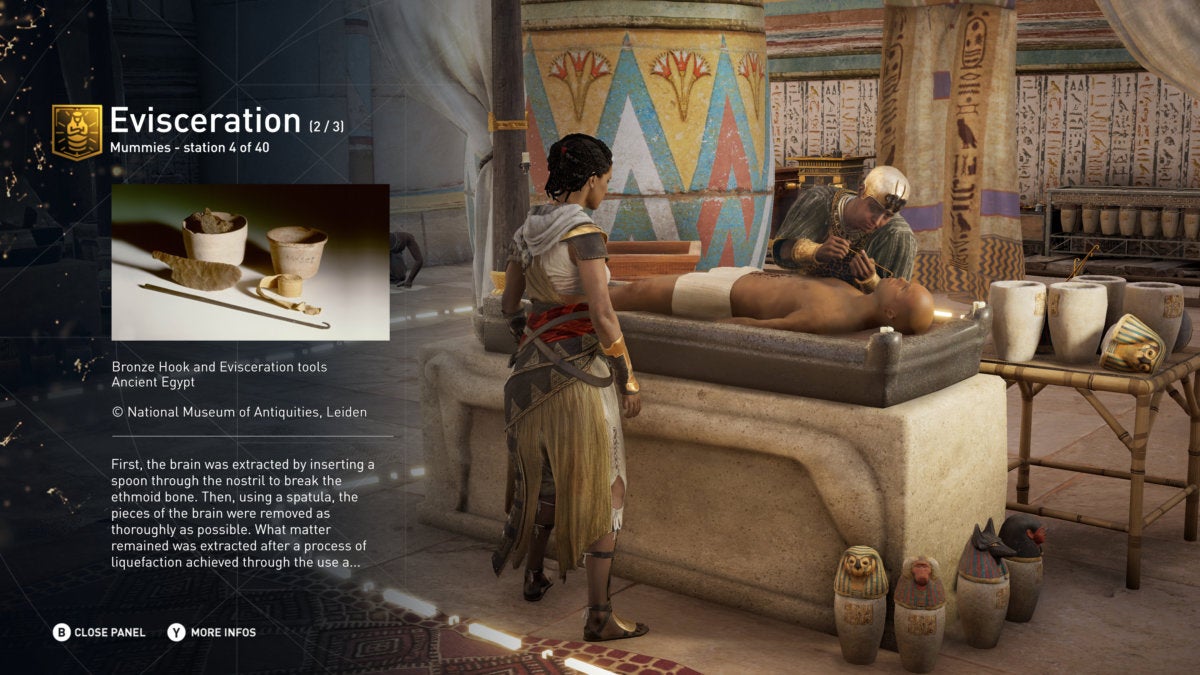 Last week at an Assassin's Creed: Origins preview event here in San Francisco, Ubisoft revealed that the latest in the globetrotting murder series will feature a brand new "Discovery Tour" mode. In the Discovery Tour, all combat and story will be stripped away, leaving Ubisoft's massive map of Egypt a sort of living museum.
You'll be able to walk around the map and explore at your leisure, but more importantly you'll also be able to access the titular tours. For our demo, Ubisoft showcased a "Mummies" tour consisting of 30+ nodes placed around the map. Nodes are placed next to thematically relevant scenery, and accessing them triggers a fully-voiced lesson on the subject matter—on Canopic jars, for instance. There are also time estimates for how long each tour will take, which is a nice touch.
It looks only about as detailed as your average Wikipedia article, so this isn't exactly a replacement for textbooks. That said, it's an excellent addition to Assassin's Creed. The series has always included bits of history, whether in the form of important characters and buildings or in blurbs of text accessible through the menus.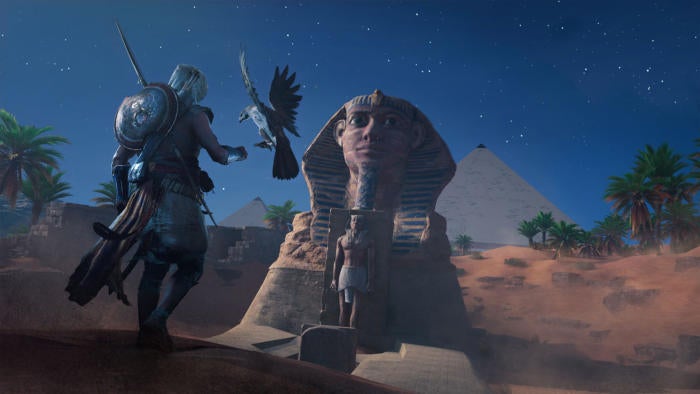 And that relationship has only grown stronger in recent years. Ever since at least the French Revolution-set Assassin's Creed: Unity in 2014, I've said the worlds Ubisoft's created are more impressive as art showcases than as games—meaning they're incredible reproductions of period-specific cities, then filled with a smattering of generic activities. Discovery Tours strip away that pretense and let you enjoy the craftsmanship on display, if you so choose.
Mentioned in this article
Assassin's Creed Origins – PC [Online Game Code]
Price When Reviewed:
$59.99
The only downside? Unfortunately, Discovery Tours won't be available when the game launches on October 27. They'll be patched in sometime next spring. Honestly, I'm looking forward to my own nerdy guided tour through Ptolemaic Egypt more than the game itself.