At a Glance
Expert's Rating
Pros
Comfortable (if generic) right-handed shape
Excellent wireless performance and high-end PWM3366 sensor
Powerplay-compatible
Cons
Doesn't glide as smoothly as some of its counterparts
Spongy mouse wheel
A very average, no-frills mouse
Our Verdict
Logitech's G703 features high-end performance and Powerplay compatibility in an inexpensive package, but some compromises were made to make it happen.
Best Prices Today: Logitech G703
Logitech's new Powerplay system is an exciting proposition. What's not to like about a mouse pad that charges your wireless mouse as you use it? Okay, maybe the high price ($100) and the fact that Powerplay is currently only available with two mice—the Logitech G703 and G903.
Obviously, you'll need to know more about these mice in order to know if they make Powerplay worth it. In this article we're going to take a look at the lower-end option: the G703 (which can be found on Amazon for $94), a rework of Logitech's right-handed G403 Prodigy mouse, but with added Powerplay functionality. Or, for those who aren't buying a $100 mouse pad (even if it is magic), think of this as a G403 with an optional 10 gram weight.
Let's take a closer look.
This review is part of our roundup of best gaming mice. Go there for details on competing products and how we tested them.
The simple life
Note: I said the G703 is a rework of the wireless G403 Prodigy. I'm reiterating that fact because it's bound to be confusing to fans of the old G700, which for a long time was one of the best wireless mice on the market. I think a lot of fans were holding out hope for a true G700 successor at some point during Logitech's current generation of hardware, meaning more of an MMO-styled mouse with a ton of buttons on it.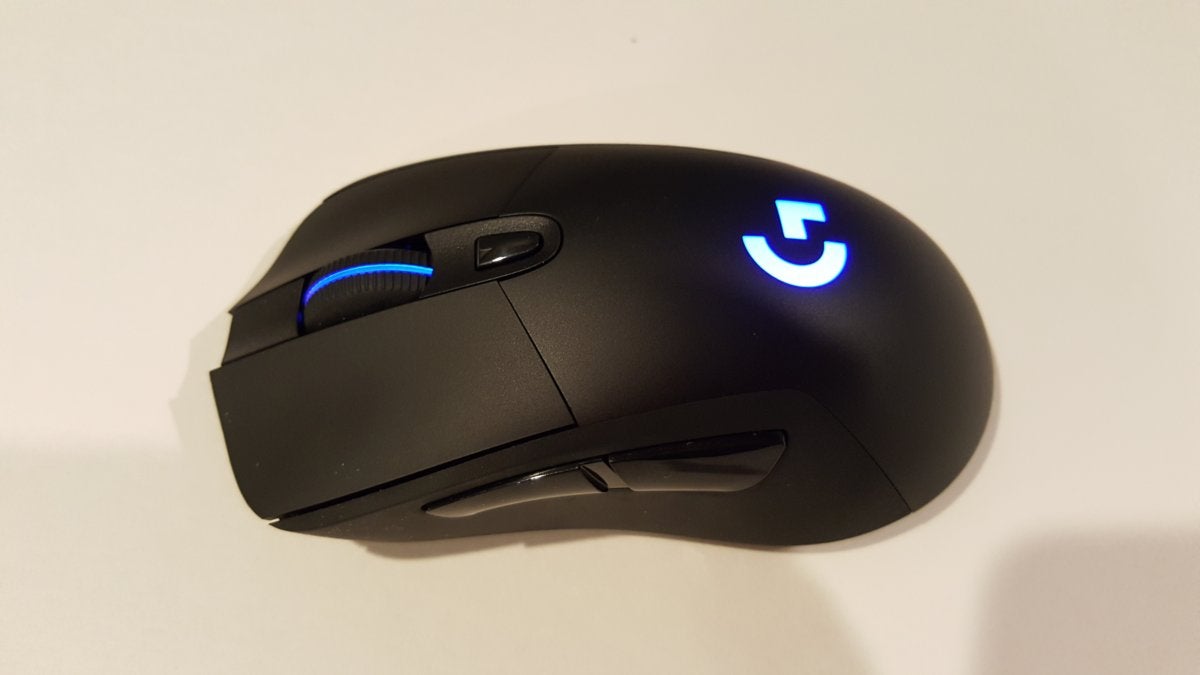 And maybe it'll still happen someday, but it's not this day. By contrast, the G703 is a very simple mouse—your standard left and right click, middle click/mouse wheel, and two oversized thumb buttons, plus a single button behind the mouse wheel that cycles between your dpi presets.
Combine that with the usual right-hand scoop shape, and the G703 is about the most unassuming and unadorned gaming mouse Logitech sells. It's Logitech's take on the "Classic Gaming Mouse"—you know, your DeathAdder/Pulsefire/Castor/Siege mouse. Every company has one, and for good reason: It's about as average as average can get. Simple, inoffensive, familiar, and comfortable.
This rework of the G403 might've spawned a new model number, but from what I understand, the change is mostly academic. This is still the same ol' mouse, but there was apparently confusion over having both wired and wireless G403 models. Logitech made the wireless one the G703 and voila, here we are.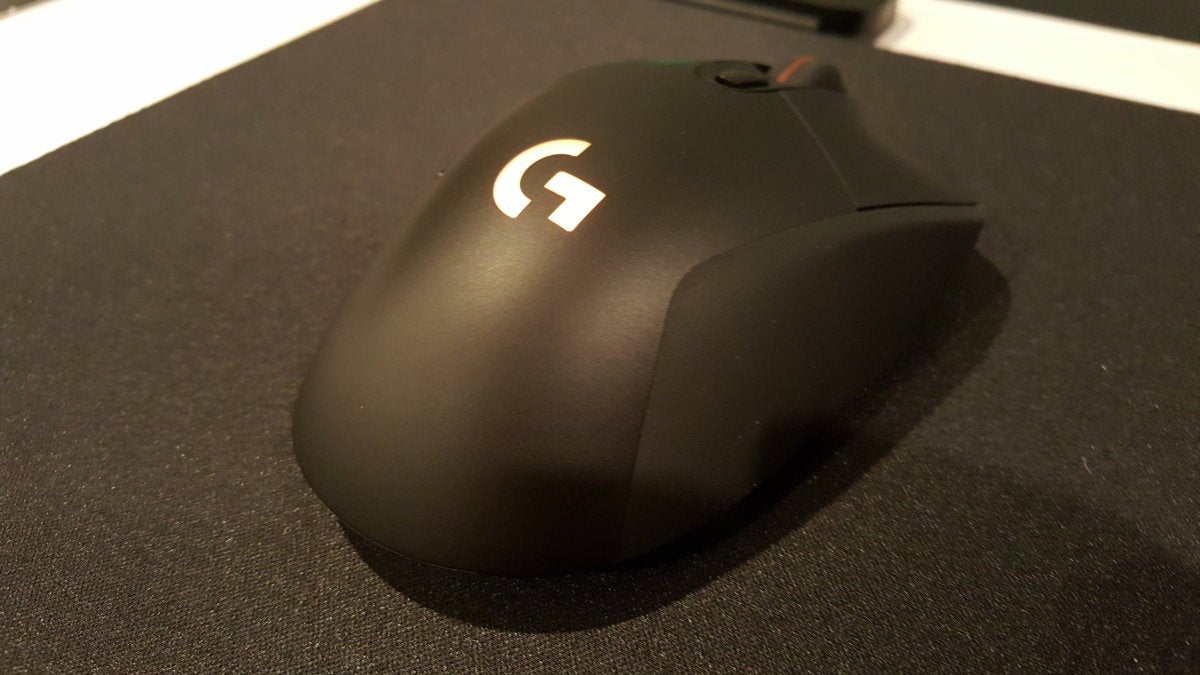 Actually, the G703 did pick up one new, important feature. In order to be Powerplay compatible, the G703 needed a slot on the bottom in which to insert the "Powercore." We'll talk more about that feature later, but suffice it to say the slot is there whether you buy Powerplay or not. If you don't, you can remove the circle of plastic on the bottom of the mouse and replace it with an identical disc that contains an embedded 10 gram weight.
That feature seems admittedly more useful on the higher-end G903, which glides effortlessly across the mouse pad. I actually thought the G703 was the heavier mouse at first, due to how much it dragged while moving—but no, it's actually 3 grams lighter than the G903 (107 versus 110).
It's the feet that make the difference. Indeed, if there's any feature that typifies the entry-level nature of the G703, I think it's the feet. Most people don't give much thought to what's under the mouse, but it can be just as important as the weight, the balance, the sensor, etc. Compare the bottoms of the G703 and G903 here: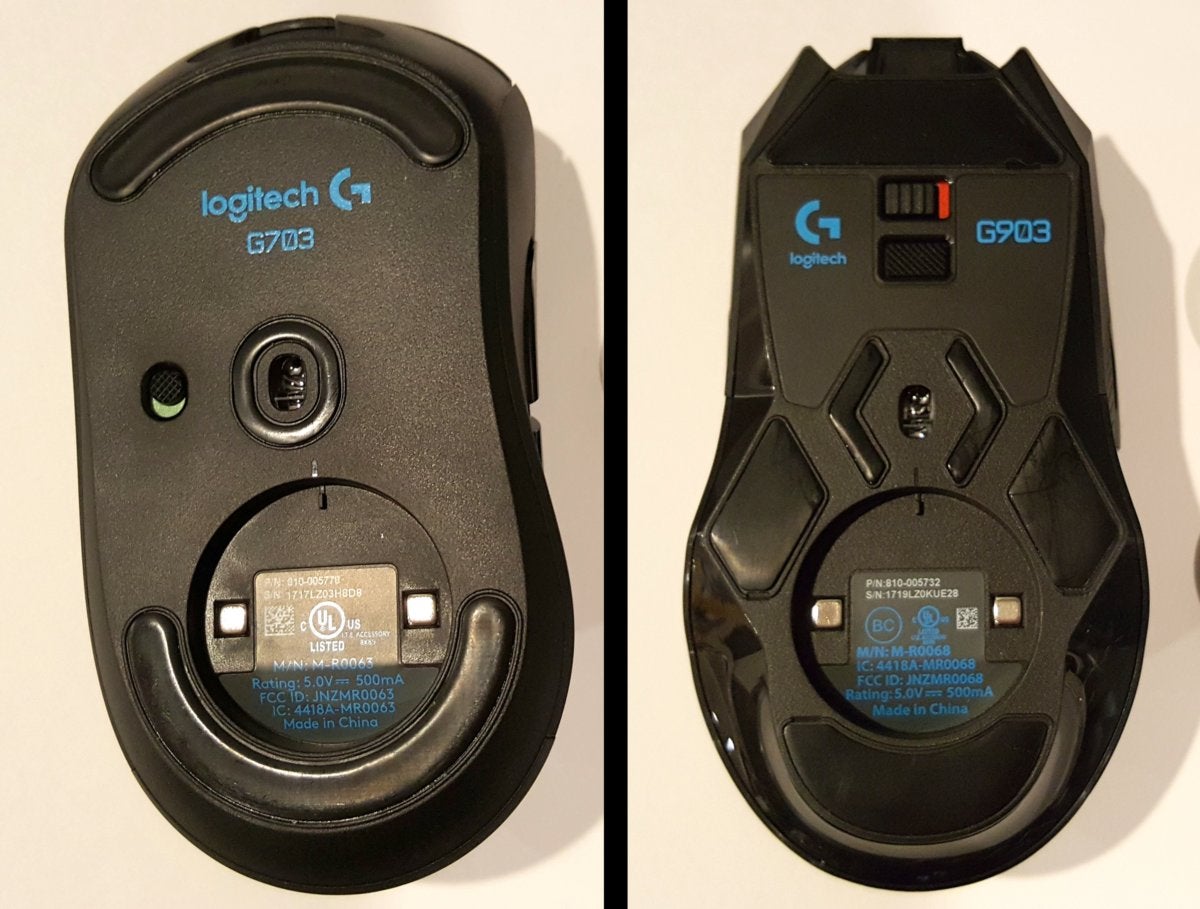 See those glossy black sections that protrude from the bottom of each mouse? Those are the "feet," made of low-friction material which helps a mouse glide. You can see how the feet of both mice differ. On the G903, those feet help it glide across the mouse pad in an exceptionally smooth manner.
The G703 has only two feet, and while they're quite large (and curved on the edges) their placement on the two opposite ends of the mouse is noticeable. Put the G703 and G903 next to each other, move them around with the types of sweeping motions used in low-dpi scenarios, and even a layperson will sense how the G703 drags in the middle. There's just that much more friction to overcome.
Is it unusable? Far from it, and a few may even prefer the G703. That drag allows for more precise movements, at the expense of slightly more effort. For my money though, I prefer the G903, or really any mouse that glides without a second thought.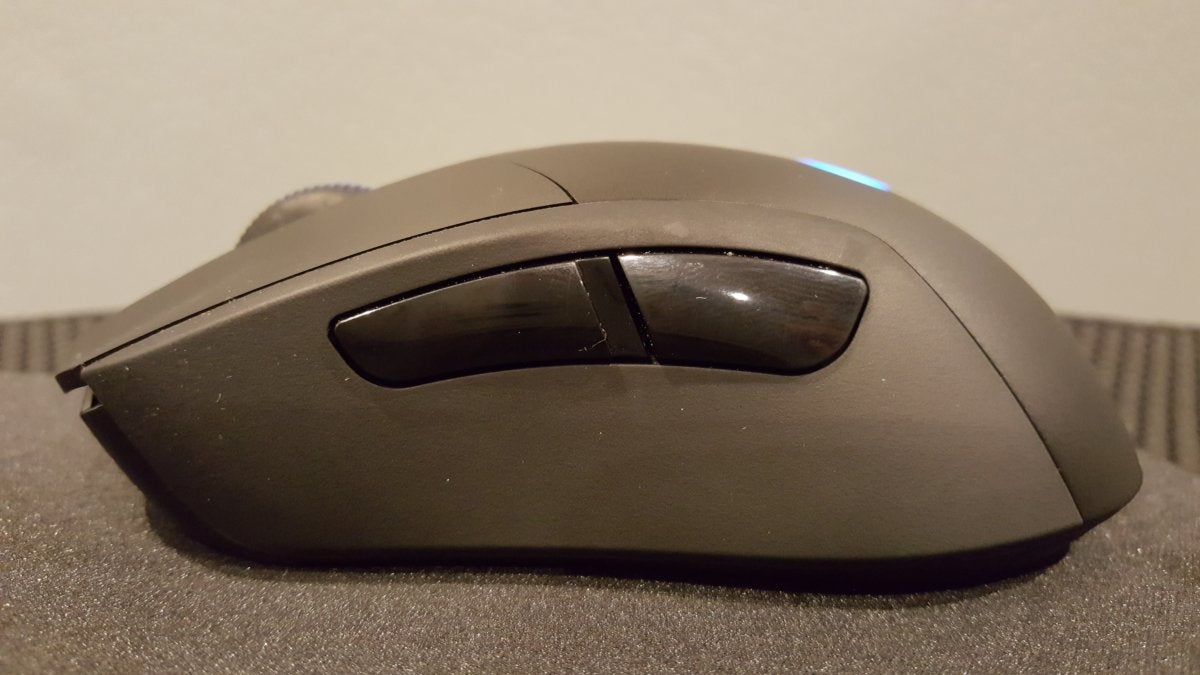 I've got other complaints too, but they're similarly minor. The G703's chassis feels lower-quality than the G903's, its buttons aren't as satisfying to click (particularly the thumb buttons), the mouse wheel is spongy and lacks the satisfying clunk of the G502/G903's, and so on.
But it's also $50 cheaper, and with a list price of $100, the G703 is one of the least expensive wireless mice on the market. It also wins the ergonomic war. Much as I like the G903's specs, even a somewhat generic right-handed mouse is more comfortable than the most comfortable ambidextrous mouse, particularly in longer gaming sessions.
Now, the good parts
Don't write the G703 off just yet. It's got its strong points.
Those strong points include the sensor. The G703 might be the inexpensive option, but it still features the same PWM3366 sensor that Logitech uses in the G502, G903, and its other high-end mice. Beloved by many for its precision and consistency, the presence of the PWM3366 automatically puts the G703 in good company.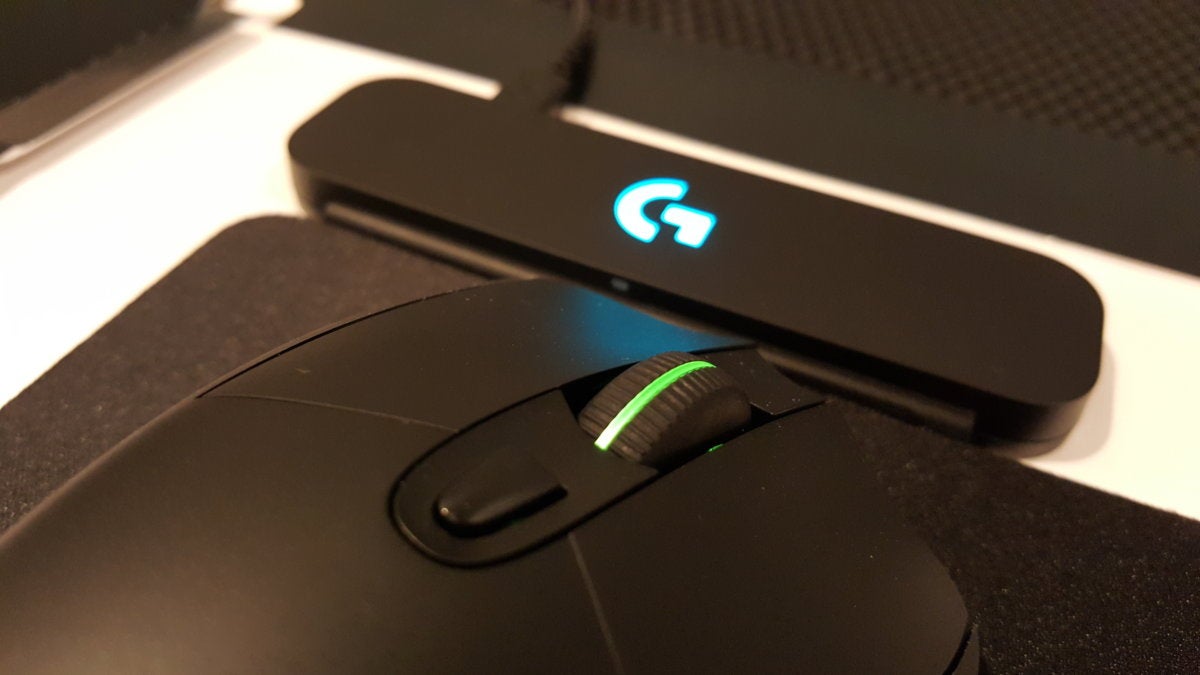 It also uses Logitech's proprietary "Lightspeed" wireless tech. Time was, a wireless mouse was verboten in gaming circles—prone to interference, plagued by bad sensors, people wanted wired mice because they were dependable. There's also an assumed benefit to wired: speed. Surely nothing's faster than an electric signal over a wired connection, right?
Well, conventional wisdom is wrong in that respect. Logitech's proven that its Lightspeed wireless tech is actually faster (by milliseconds) than some wired competitors. The actual numbers don't matter—again, we're talking milliseconds. What matters is that Logitech's wireless devices are now just as quick as well-respected wired mice. Aside from a quarter-second of dead time when I shake the mouse to wake it up, using the G703 is indistinguishable from using a wired mouse. I haven't even had any problems with interference, and that's in my signal-drenched, tech-filled apartment.
That's true regardless of pairing method. Those of you who abstain from Powerplay and buy the G703 on its own will receive the usual USB dongle. Easy. Those who do opt for Powerplay will have the mouse pad itself as a Lightspeed receiver. The first time you turn on the mouse pad and mouse it'll pair, and from there you should be good to go. I haven't noticed any performance difference between the two methods.
Speaking of Powerplay, we should also talk battery before we wrap this up. That's the whole reason we're getting this rework of the wireless G403, after all.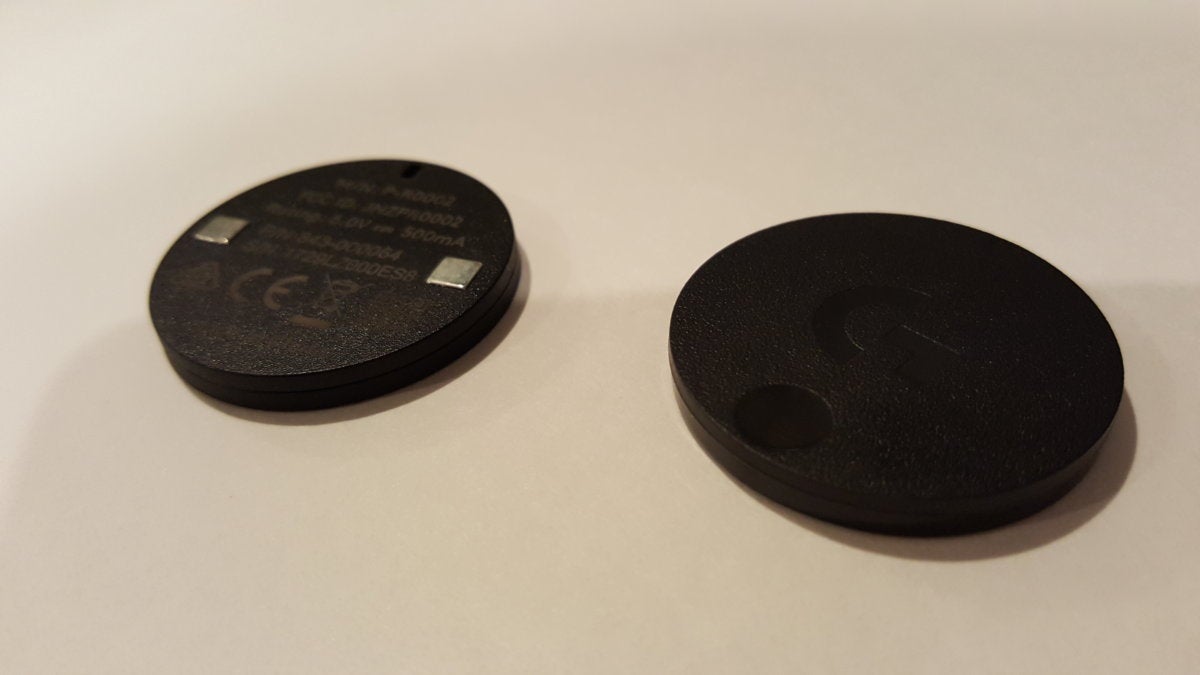 Using the G703 in its traditional, non-Powerplay mode, I got about two or three days of use before I needed to connect the included Micro USB cable and plug in the mouse. That matches Logitech's figures, which list 24 hours of battery with the default lighting (or 30-plus if you go dark). Charging takes about two hours, so the mouse should be charged with time to spare if you plug it in overnight.
Why worry about cables at all, though? I've relegated a more thorough breakdown of Powerplay and its wireless charging tech to its own review, but here's a quick rundown: After inserting the Powercore module into the bottom of the G703 you can expect the mouse to charge about 1 or 2 percent per hour as long as you're using it—or around 5 to 6 percent if you leave it idle.
It's slow, sure. If you need to be somewhere in an hour and don't plan to take the mouse pad, you'll probably want to plug in the G703 directly.
But if you're sticking with Powerplay, it doesn't matter. The mouse is perfectly usable while charging, and I managed to keep gaming the entire day while the G703 slowly reached capacity. After hitting 95 percent, the battery then briefly discharges, cycling perpetually between 85 and 95 percent for as long as you leave it on the mouse pad.
It works. A truly wireless mouse is finally here—one you'll never need to plug in. If you're willing to shell out the cash, of course.
Bottom line
With Powerplay limited to only two mice at the moment, the G703 is a pretty easy recommendation. If you prefer a right-handed mouse, or if you just don't feel like shelling out $150 for the G903…well, this is your only option. And it's a pretty good option, in large part thanks to that PWM3366 sensor. That brings a touch of high-end performance to what's otherwise a fairly average, unassuming mouse.
If you're not buying Powerplay, well, then the main attraction is price. At $100, the G703 comes in cheaper than pretty much every mainstream wireless mouse—most list for around $130, and while I think many are better mice than the G703, $30 is still $30.
But you have to be dead set on wireless if you're buying the G703 sans-Powerplay. For $30 to $50 cheaper you could get a top-tier wired mouse, including Logitech's own G502, the Mionix Naos 7000, and more. Are you willing to compromise on literally every other aspect of the mouse—weight, glide, even the way the clicks feel—and pay twice as much, just for wireless convenience? Something to ask yourself before purchasing.
Best Prices Today: Logitech G703