Google's Daydream View is only a year old, but it's already receiving a minor refresh to make one of the best mobile VR headsets even better as Google invests in virtual tourism.
The tweaks on the hardware side are minor, but welcome. Most notably, the new Daydream View includes updated high-performance lenses that promise better visual quality and a wider field of view—though Google didn't delve into hard numbers. The original model had a ho-hum 90 degree FOV. As far the visuals go, it makes sense for Google to stay vague there, as the Daydream View requires a Daydream VR-enabled smartphone like the new Pixel 2 to act as its brains and screen, and display quality varies from device to device.
The original Daydream View was already one of the most comfortable mobile VR headsets around, and Google says the two-tone fabric in the updated version makes it even lighter and softer.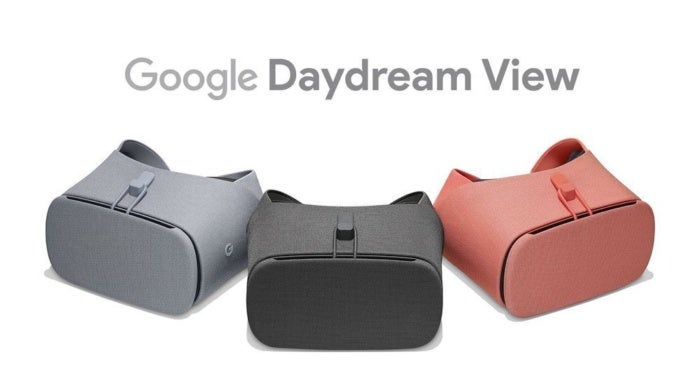 But as ever, hardware is only as useful as the software that runs on it. The first Daydream View launched with 25 virtual reality apps, and a year later, that number is up to over 250. Google says that mobile VR users lean heavily towards virtual tourism, not just games, and to that end it's bringing a lot more travel and entertainment apps to Daydream VR. Here's what Google VR VP Clay Bavor had to say in the new Daydream View's announcement post:
"Get closer than front row seats with intimate performances from your favorite stars like Ed Sheeran in "Austin City Limits Backstage." Hear personal confessions from huge comics like Trevor Noah in "The Confessional," a YouTube VR original from Felix & Paul. With "Female Planet," follow in the footsteps of inspiring women like Gina Rodriguez and Inna Braverman. Venture to all seven continents with the new series Discovery "TRVLR," and blast off into space with IMAX 3D in Google Play Movies."
With Samsung's Gear VR still going strong, Apple tip-toeing into augmented reality, and Oculus experimenting with standalone headsets, the battle for mobile VR sure is heating up. The revamped Daydream View will come in fog, charcoal, and coral colors and retail for $99 when it launches at an unspecified time later this year.