With the Pixel 2, Google's message is clear: For the best Android experience, come to us.
Call it the Google stamp of approval. Where the Nexus phones were born of partnerships with the likes of HTC, Huawei, and LG, Google's name was purposefully absent. They were "pure" Android phones. Even though the Pixel 2 and 2 XL are manufactured by HTC and LG, respectively, the 'G' logo on the back is there to remind us that it's Google through and through. As Mario Queiroz recalled at the October 4 event: "We set out to design a phone ourselves because we believed we could make the smartphone experience better." Simply put, the Pixel phones are about Google first, Android second.
When Google launched the original Pixel, it loaded it with features no other phones had: Google Assistant, Daydream support, a killer camera experience, years of updates. It would take months for the best features to trickle down to the rest of the Android universe, offering but a small taste of what it's like to use Google's vision for what Android should be.
A year later, Google's doubling down on all of it.
The best of Google built-in
On the surface, Google is still playing nice with its biggest Android partners. There's a promise from Google that Samsung, HTC, LG, and others will release an Android 8 Oreo update before the end of this year, not next. Then there's Project Treble, which aims to take much of the heavy lifting away from future Android updates.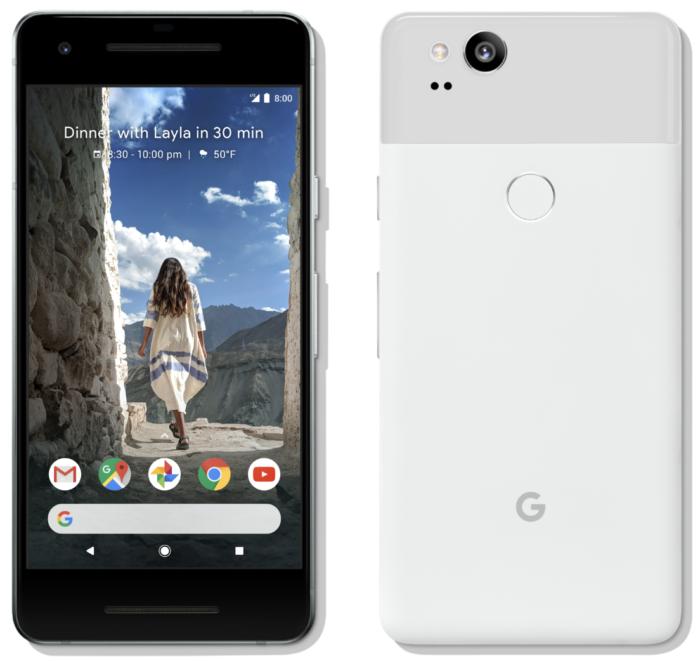 Google's message with the Pixel 2, though, is that you can do better. Google is no longer content to sit on the sidelines while manufacturers sell millions of phones based on bastardized versions of its Android vision. Its billion-dollar purchase of HTC's smartphone team proves that point. It's basically saying, "You can get a watered-down Android experience with the Note 8 or the V30. Or you can get the best end-to-end solution from us."
Google also makes a subtle distinction, where its idea of 'the best' focuses more on the software than the hardware. Even before Google showed off a single device yesterday, it braced us for a harsh reality: Nothing you see will be revolutionary. "The playing field for hardware components is leveling off," Google's Rick Osterloh said.
Osterloh continued with a thinly veiled reference to Samsung and Apple's ongoing, tit-for-tat battle for best flagship phone. "I don't envy those of you who have to write reviews for a bunch of smartphones with very similar specs…. Core features are table stakes now." Osterloh has a point: The Note 8 is easily the best phone Samsung has ever made and arguably one of the best smartphones ever, but its software is still its weakest link.
Android as intended
The Pixel 2 won't turn heads like the Galaxy S8 or iPhone X, but it might be the best Android phone ever made. Not just Android at its purest, like Nexus phones represented, but the version of Android you can't get anywhere else. No one is buying a Galaxy phone for the Samsung Experience, but Google thinks people will choose the Pixel for what it brings to Android. And this year, it's in the form of apps and features, not UI tweaks.
In fact, the Pixel 2 doesn't technically run a new version of Android Oreo at all. But compare it to the version running on a Nexus 6P, and the differences are clear. The Launcher has been tweaked to put the search bar in a logical position and spotlight upcoming events. There's an exclusive preview of Google Lens. A squeeze-to-launch-Assistant gesture. And it has a neat camera app trick that simulates bokeh with just a single lens.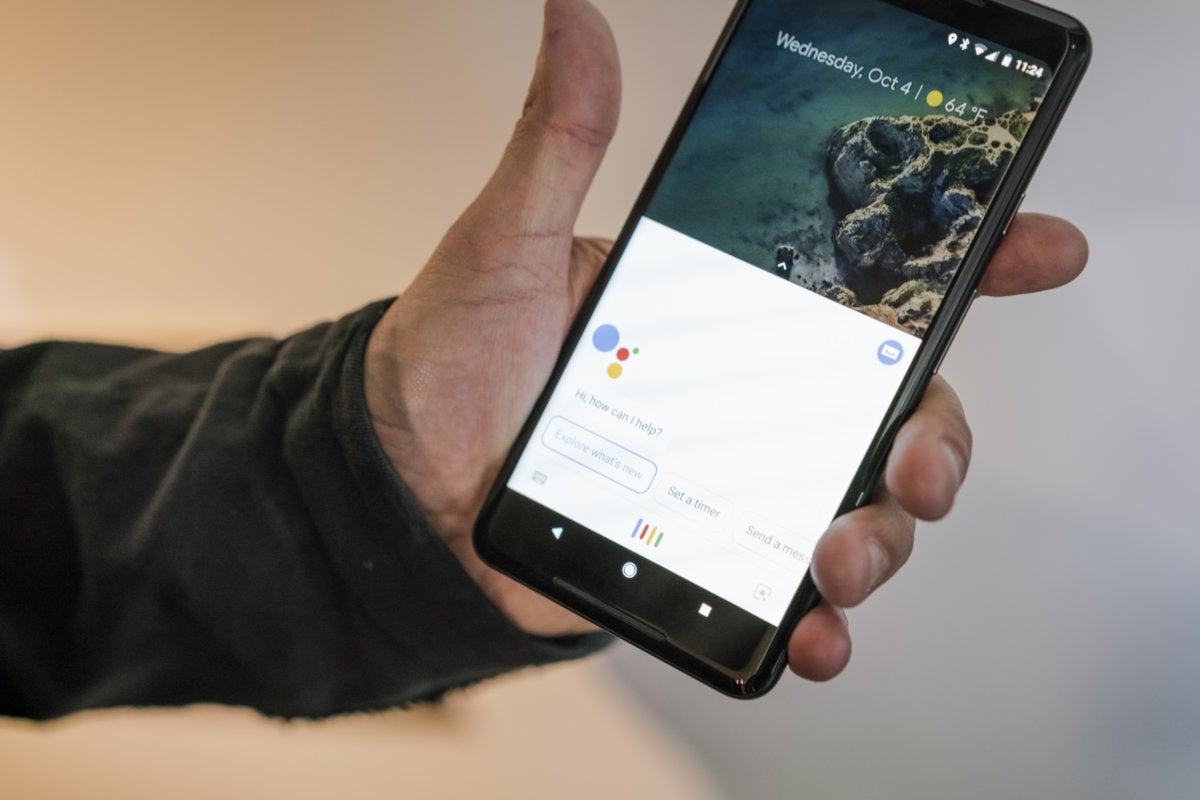 Mind you, none of these things are groundbreaking. Other manufacturers have done background blurring without the use of a second camera. Widgets let you put your calendar entries on your home screen. Bixby Vision uses the camera for identifying books, wine, and buildings. But none of those features are as well integrated as Android is on the Pixel. Samsung may have built a Bixby button into the 2017 Galaxy phones, but I guarantee more people will be squeezing their Pixel phones to launch Assistant. It's Android as Google intended: fully integrated with Google services in a seamless, fluid manner.
The ultimate updater
The best feature of the Pixel didn't even get a mention on the stage yesterday. According to the tech specs for the Pixel 2, the phones are guaranteed to get three years of OS updates, a jump from the previous Pixel's two-year promise. That means when Android Rolo or Ring-Dings launches in 2020, today's Pixels will be able to install it on day one.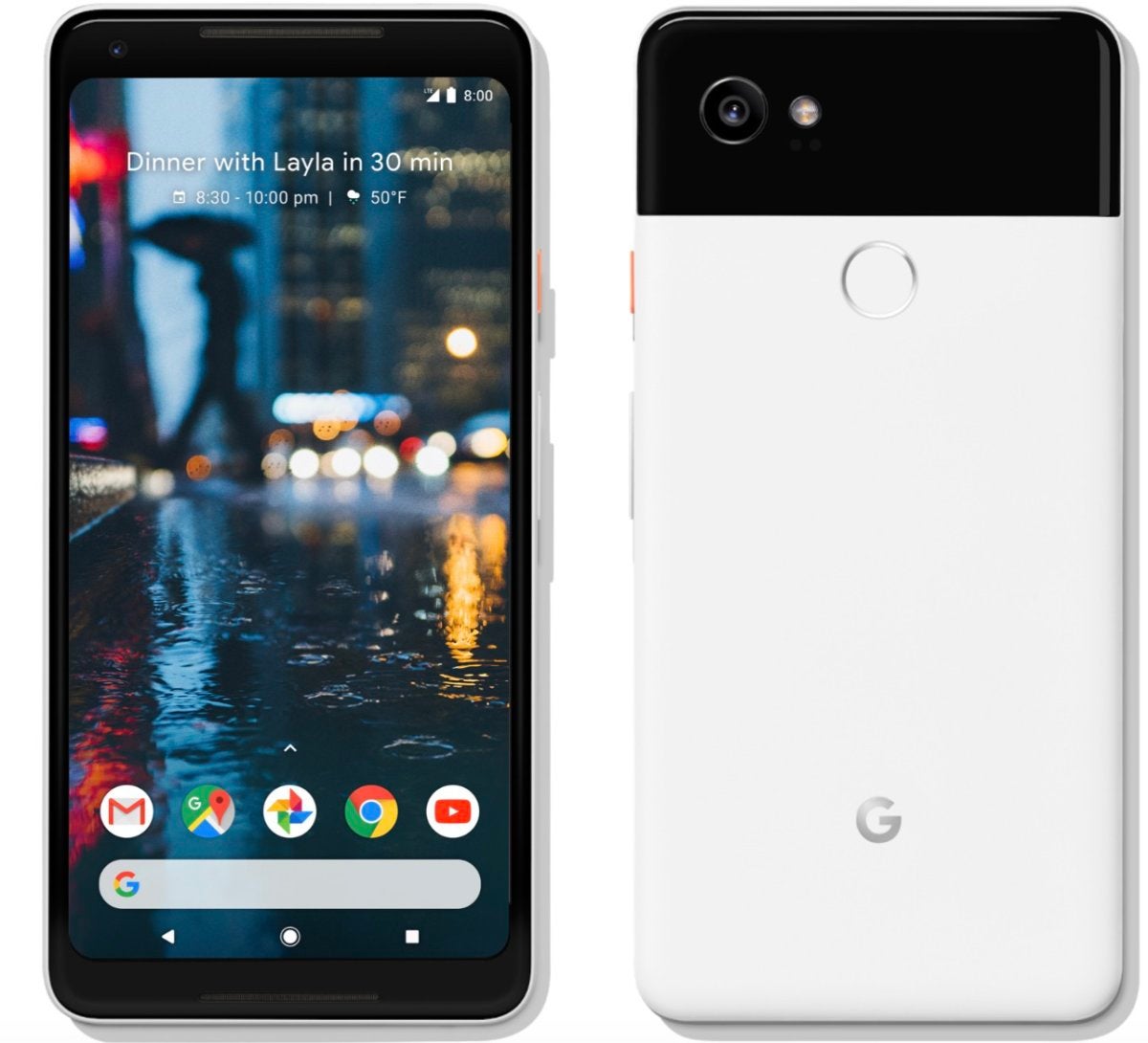 Three years of Android OS updates is a big deal—an iOS level of commitment that no other Android phone offers. You can spend $800+ on an Android phone from any other manufacturer and you're only really certain to get one major update. Even a near-stock phone like Essential still hasn't pushed out an Oreo update more than a month after its public release. The Pixel 2 is the first Android phone that obsoletes obsolescence.
At some point over the next year, Google Lens will land in the Play Store, and the Pixel 2 launcher will appear in the Play Store. Maybe Google will even add portrait mode to the Google Camera. But the experience still won't be the same as using a Pixel 2. Perhaps this will force other manufacturers to stay closer to stock Android to stay relevant. No amount of Pixel pressure is ever going to rein in Samsung, but maybe it'll spur them to deliver timelier and longer updates.
If Google were launching Android today, I have little doubt that it would be a Pixel-only OS. Google has slowly been reining in Android's openness, and in many ways, the Pixel 2 is the ultimate fork, one that separates the original from the imitators. If it works, Android as we know it may never be the same.