Windows phones are really, truly dead. This weekend, Microsoft's VP of operating systems confirmed the writing on the wall. "Of course we'll continue to support the platform [with] bug fixes, security updates, etc.," Joe Belfiore wrote on Twitter, in response to a conversation sparked by a user asking whether it's time to move on from the Windows Mobile platform. "But building new [features and hardware] aren't the focus."
It's the first time a senior Microsoft employee has said that flat-out, but it's not the first time one has been so blunt about Microsoft's mobile hardware prospects. "If you wanted to reach a lot of phone customers, Windows Phone isn't the way to do it," Windows chief Terry Myerson told the Verge in 2016, while essentially putting Windows Phones on hold for the year. That hiatus now appears more permanent.
The downfall of Windows 10 Mobile seems to stem from our biggest gripe with the platform: The near-absolute lack of apps. "We have tried VERY HARD to incent app devs," Belfiore writes. "Paid money… wrote apps [for] them… but volume of users is too low for most companies to invest."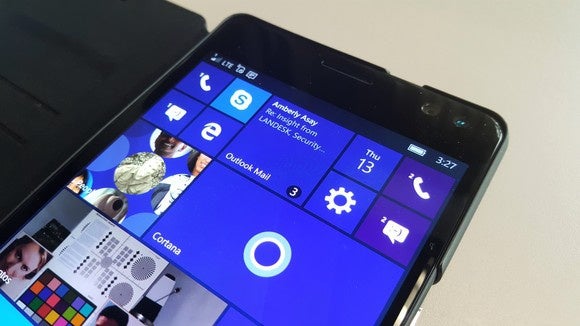 Belfiore's Twitter posts come mere days after HP told The Verge that it no longer plans to develop an extended line of devices around its Elite X3 handset, the last great Windows Phone flagship. Earlier this year, the Windows 10 Creators Update cut off 40 percent of Windows phone owners from upgrades, and the company reported "negligible revenue from phones" after years of laying off former Nokia employees. This announcement has been coming for a long time.
Mentioned in this article
Samsung Galaxy S8 Unlocked 64GB – US Version (Midnight Black)
Price When Reviewed:
$724.99
So what's a diehard Windows Phone enthusiast to do? At an event in August, Joe Belfiore said that uses the Samsung Galaxy S8 Microsoft Edition, and even Bill Gates runs Android now. "As an individual end-user, I switched platforms for the [app and hardware] diversity," Belfiore said in a follow-up tweet. "We will support those users too! Choose what's best [for you]."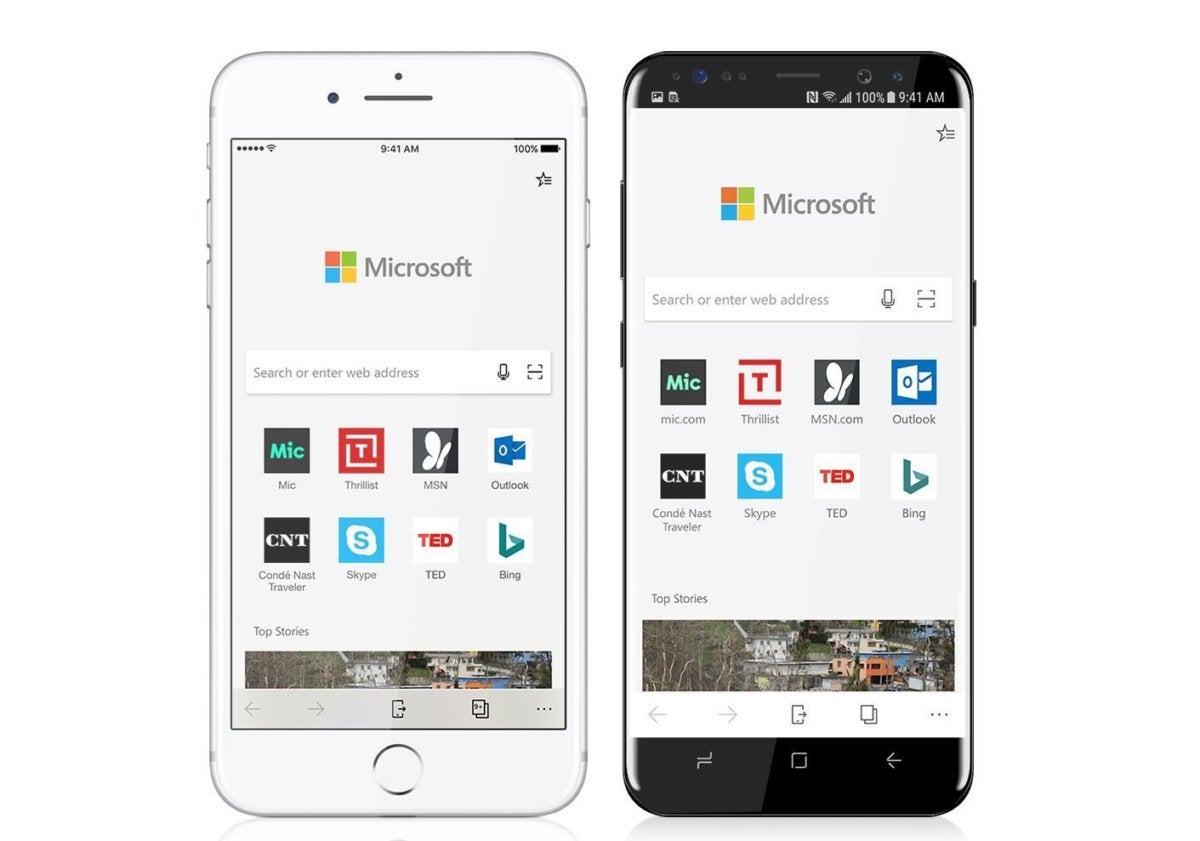 Why Microsoft is killing Windows phones
There's a reason for those defections. Windows phone hardware may be on the way out, but Microsoft's mobile ambitions aren't obsolete. They've just shifted to software.
During Satya Nadella's reign as Microsoft CEO, the company has shifted gears from focusing on mobile Windows hardware to bringing Microsoft's key software to every available platform. Office, OneNote, Outlook, and even Xbox can be found on both iOS and Android; we've even done a feature on using Microsoft apps on Android phones. Android's core interface doesn't resemble the unique look and feel of Windows phones whatsoever, but if you load one up with Microsoft's apps, you'll get a damned fine experience nonetheless.
Just last week, Microsoft released a beta version of Windows 10's Edge browser for mobile devices, along with the Microsoft Launcher for Android. Both will intertwine deeply with the Windows 10 Fall Creators Update, allowing you to seamlessly pick up what you were working on regardless of whether you're using your phone or your PC. The physical body may be dead, but the spirit of Windows phones lives on—though you have to wonder what this means for the future of universal Windows apps.