Huawei already surpassed Apple earlier this year to become the second-largest overall smartphone maker (behind Samsung), but it hasn't yet had a hit handset to rival the iPhone 7 or the Galaxy S8. With the launch of the Mate 10, Huawei is hoping to change that.
While the new phones look a lot like the flagships from Google, Samsung, and LG, there's a key difference with the Mate 10: Huawei says it's smarter than the average smartphone. Thanks to a new chip with a built-in neural processing unit (NPU), the Mate 10 can sense, analyze, and adapt to its surroundings, letting your phone work faster and last longer.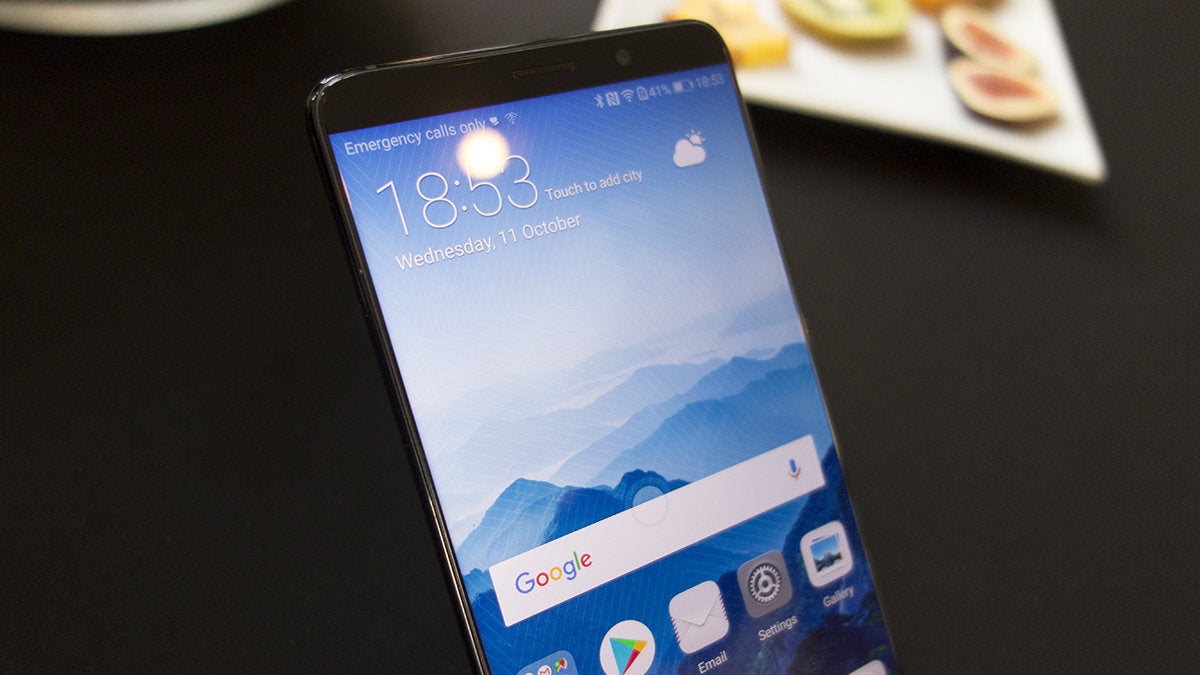 G'day, Mate! Huawei may be the second-largest phone maker in the world, but it has yet to break into the all-important U.S. market in a meaningful way. Last year's Mate 9 with Amazon Alexa didn't quite do the trick, but the smarts built into the Mate 10 could make the phone a hit with U.S. buyers. Huawei already makes world-class processors with its Kirin chips, and the Kirin 970's NPU brings something new to the game. In a sea of shrinking bezels and top-notch cameras, it could be a difference-maker.
Screens with a view
Like last year, there are two versions of the new Mate phone, a regular model and a Pro model. But they've switched identities. With the Mate 9, the Pro had a home button, a smaller screen, and Quad HD resolution, but this year it's the non-Pro model that has all those things: Along with a home button/fingerprint sensor on the front, the Mate 10 has a 5.9-inch Quad HD 2560×1440 LCD display, while its higher-end brother sports a 6-inch Full HD 2160×1080 AMOLED screen with a rear fingerprint sensor. If you can't tell from the resolution, that's a 16:9 for the Mate 10 and an 18:9 ratio for the Mate 10 Pro.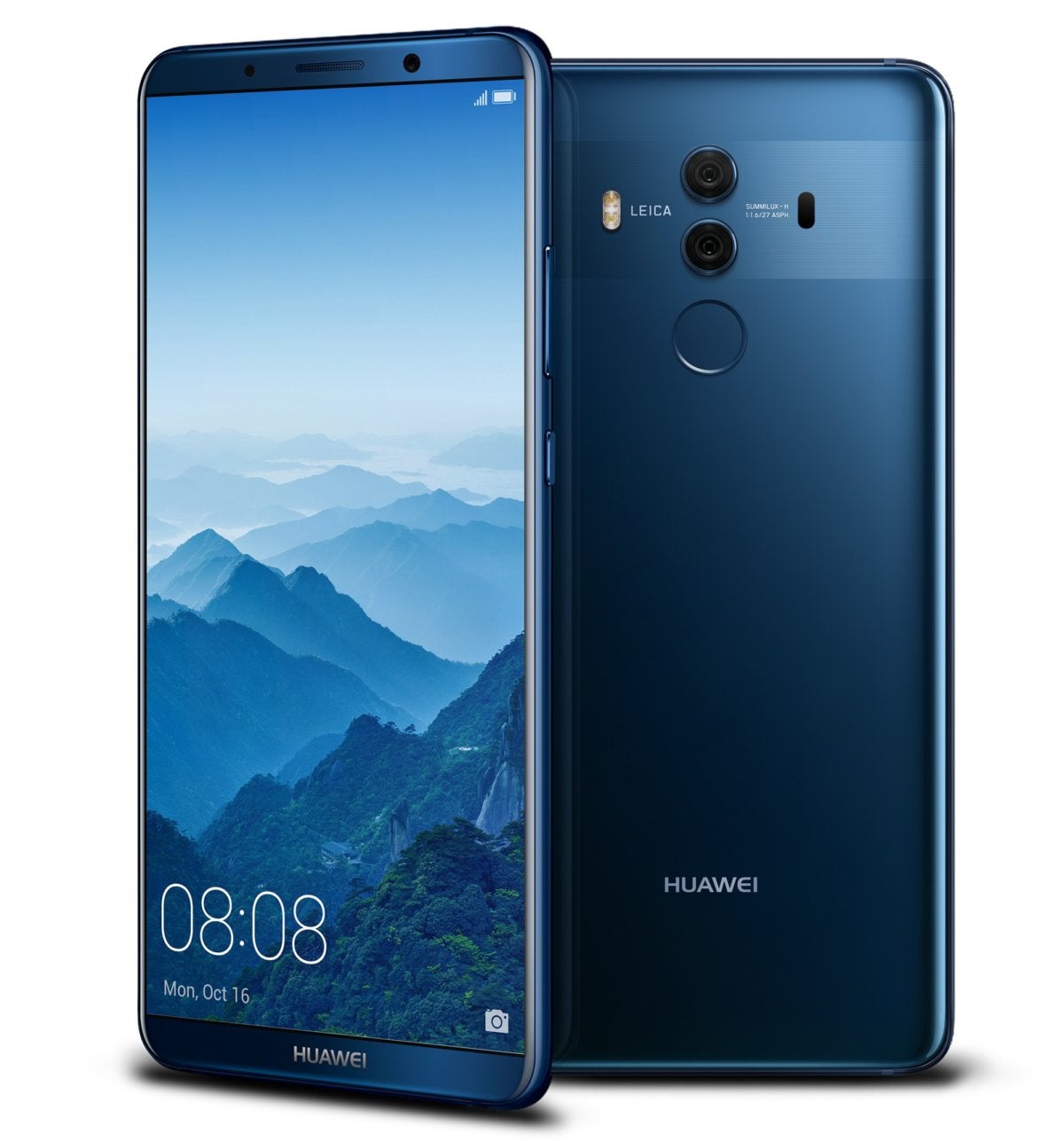 The screen isn't the only difference between the two models. Both base models of the Mate 10 and Mate 10 Pro come with 4GB of RAM and 64GB of storage, but only the Pro model has an option with 6GB of RAM and 128GB of storage. Additionally, the Mate 10 Pro brings IP67 water resistance, but no headphone jack while the regular Mate 10 has a 3.5mm jack but you can't get it wet.
Intelligent design
Otherwise, the two phones are very much the same. Most importantly, they both have the homegrown Kirin 970 processor, which Huawei says delivers 20 percent power efficiency over the previous processor. And that's with the same 4,000mAh battery in both models, so the Mate 10s should easily power you through a full day of heavy use. However, even though both phones have glass backs, neither supports wireless charging.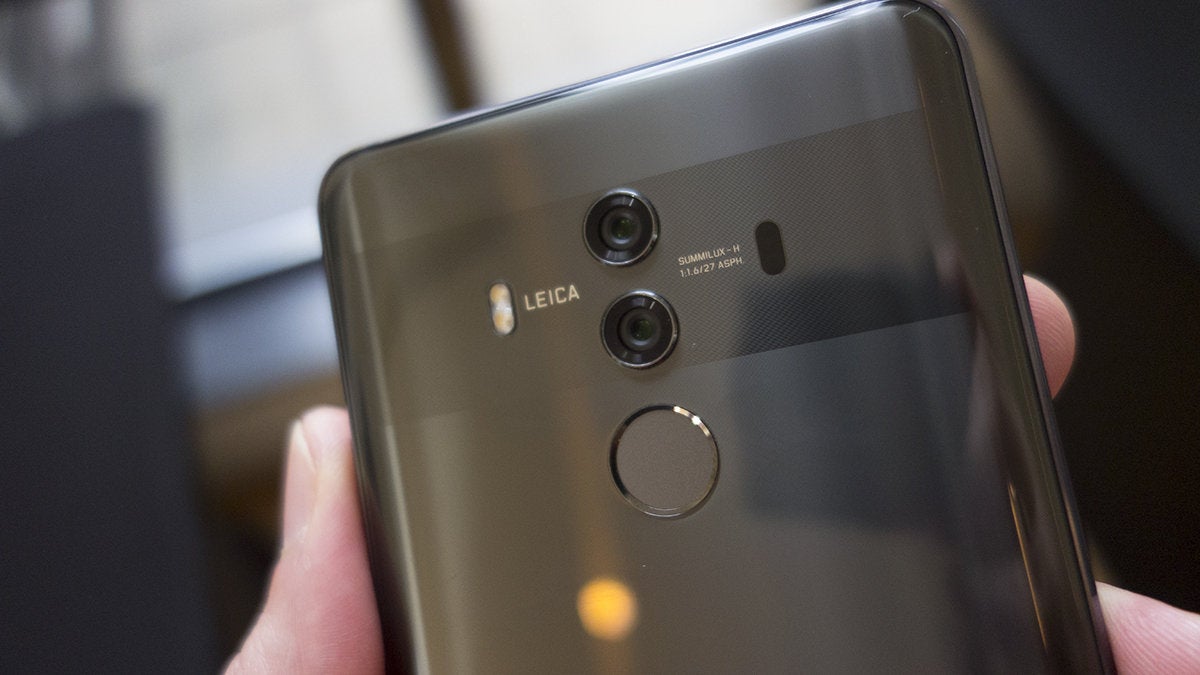 Built into the Kirin 970 processor is a dedicated neural processing unit. Similar to the embedded neural engine in Apple's A11 Bionic chip, the Mate 10's NPU will aid with machine learning and artificial intelligence. Thankfully, Huawei hasn't introduced a new digital assistant like Samsung and HTC did. Instead, the smarts built into the Mate 10 are used to make the phone faster (up to 25 times) and more power efficient (up to 50 times) than relying exclusively on the CPU.
Around the back, the phones feature dual-camera setups packing a 20MP mono camera with a 12MP RGB one. Both lens have an impressive f/1.6 aperture, while the main camera has optical image stabilization. The NPU comes into play here with automatic image detection, which dynamicaly switches shooting modes depending on what you're shooting. The selfie cam is a relatively pedestrian 8MP with a f/2.0 aperture, but it makes up for its specs by using AI smarts to quickly focus when taking group shots.
Oreo inside
The Mate 10 will be one of the first Android phones based on Oreo, and to mark the occasion, Huawei has jumped its EMUI skin to version 8 (from EMUI 5 on the Mate 9). The new OS's main feature is a floating navigation dock that puts a virtual home button on the screen that can be moved anywhere, which is particularly useful on the home-button-less Mate 10 Pro. Another feature is one-tap split screen, which lets you run two apps side by side without needing to drag windows around.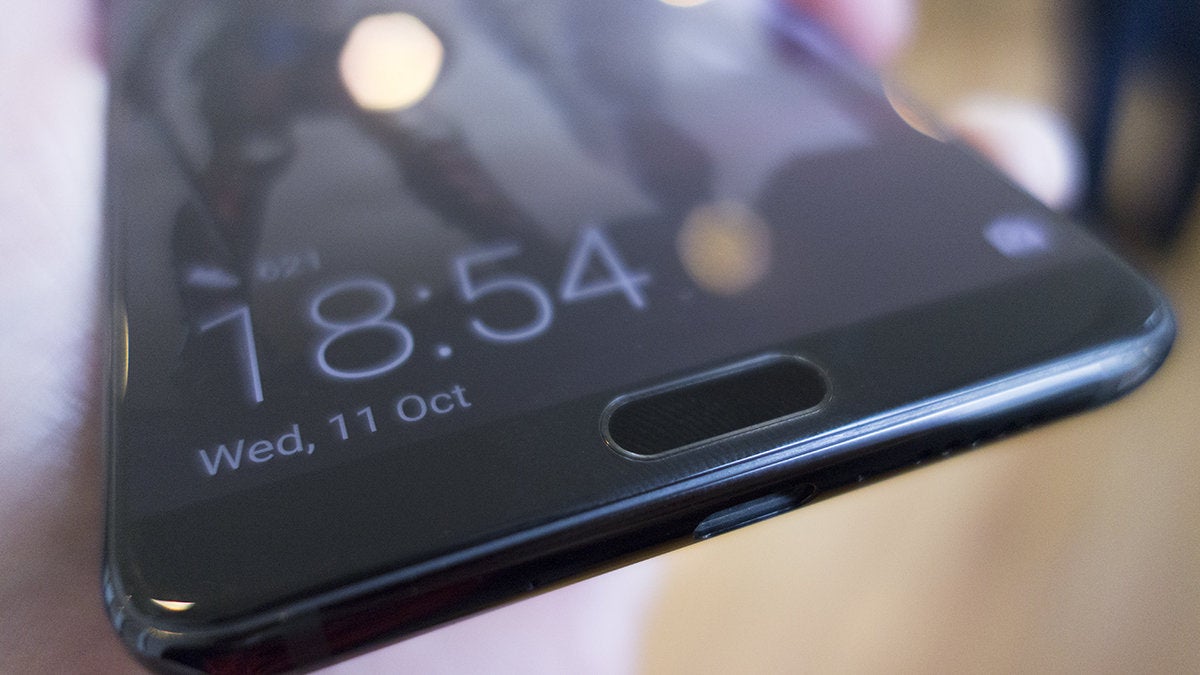 Huawei also wants the Mate 10 to be a smart desktop companion. Just like the Galaxy S8 and Note 8 phones, you can hook up the the Mate 10 to a monitor to get a full desktop experience—except you don't need to buy a dock to do it. Just plug a standard USB-C-to-HDMI or USB-C-to-USB-C cable from your phone to your monitor, and you'll be able to use your Mate 10 like a mini computer, complete with multitasking, resizable windows, and Bluetooth mouse and keyboard support. You can even use your phone for other work while a video is playing on the large screen.
The Mate 10 will be available in brown, gold, pink gold, and black, while the Mate 10 Pro comes in blue, titanium gray, pink gold, and brown. There will also be a Porsche Edition that's essentially a stylized Mate 10 Pro in a black case with a 256 GB drive and a vertical strip across the back. The Mate 10 will cost 699 euros and will be available in late October while the Mate 10 Pro will cost 799 euros and release in mid-November. U.S. pricing and availability have yet to be announced.
Read about our hands-on experience with the Mate 10 for more insights.