The Razer Phone is a bit of a puzzle. It's not surprising that it exists, given that Razer, best known for PC hardware and peripherals, acquired smartphone maker Nextbit in January of 2017 in order to produce this device. Nor is it surprising that, based on our hands-on time with the device at a recent briefing, the Phone seems to be equal parts Nextbit's Robin and Razer's laptop line, touting impressive specs at a reasonable price of $699.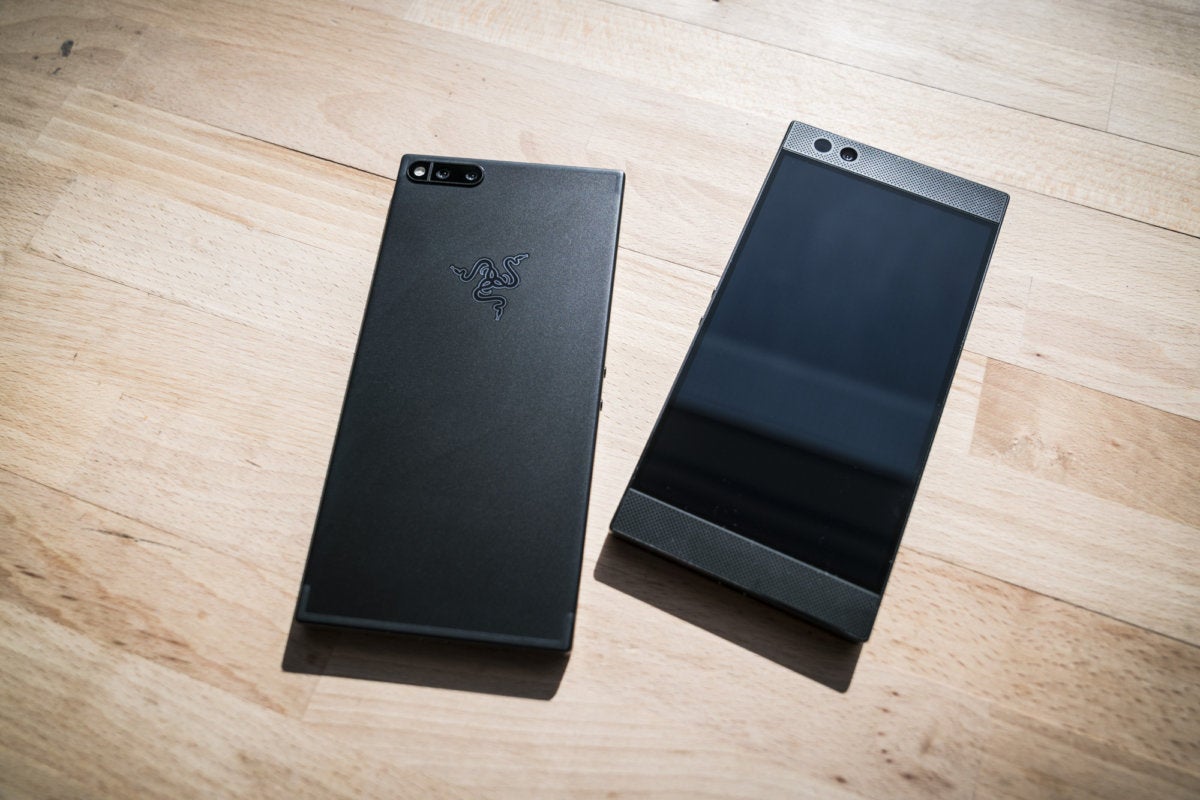 What's confusing is what it isn't. Razer says this isn't meant to be a gaming phone. Rather, it's a phone for gamers, Razer fans, and Android enthusiasts, meaning it's intended to deliver a great experience for all kinds of "content consumption," not just gaming. But it's a weird message when Razer's core audience is gamers—and Razer is still pushing gaming partnerships that take advantage of the Razer Phone's unique screen.
The Razer Phone's first: A 120Hz screen
The Razer Phone is packed with a 120Hz, 1440×2560, 5.72-inch LCD panel. If you've ever used a high framerate PC display, you know the difference a faster refresh rate can have on simple tasks—not just games.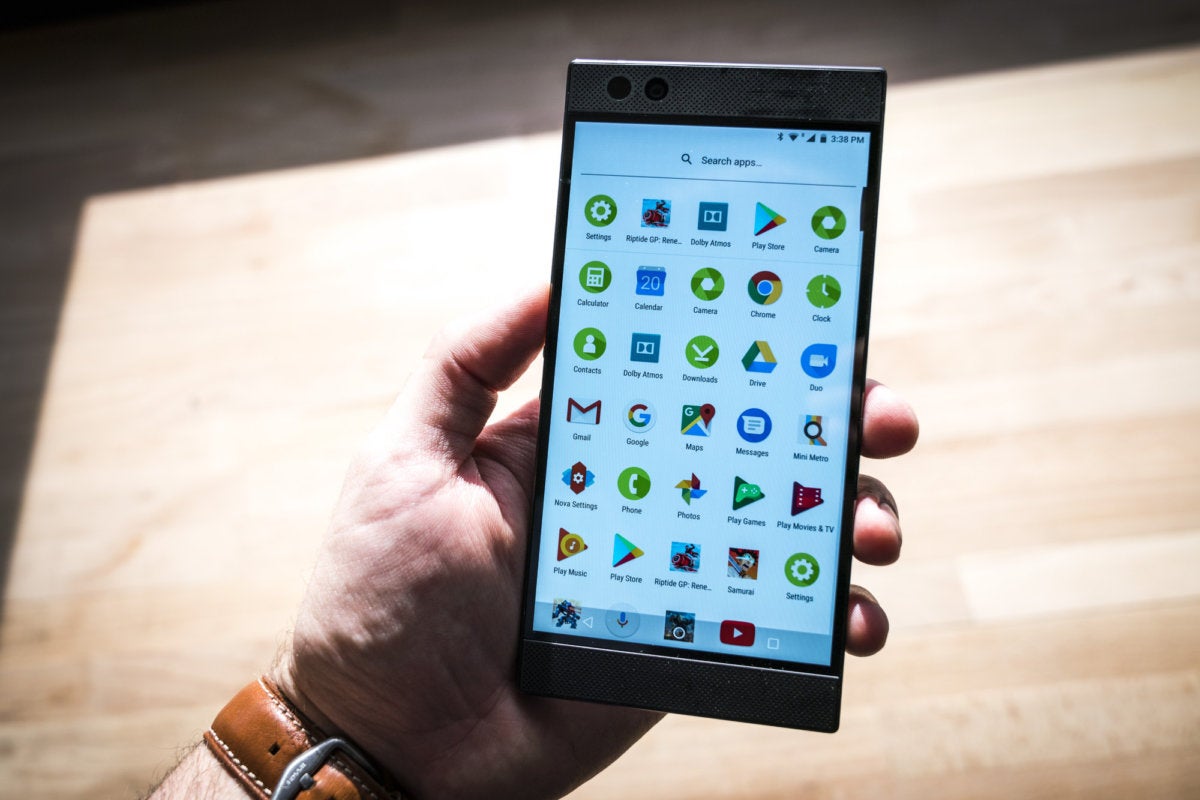 Thumbing through feeds, switching apps, and "consuming content" all felt super-smooth. I even got to track the refresh cycles with Razer's own built-in version of FRAPS (yes, I asked, and yes, you can turn it on in the final version). The panel uses some of the same adaptive refresh technology as Nvidia's Gsync and AMD's Freesync, so when you're idle you also aren't wasting precious battery.
Speaking of battery, the Razer Phone packs a 4,000mAh one inside its 197-gram body. That, paired with the newer Qualcomm Snapdragon 835, help it last for long "content consumption" sessions. The phone also features 8GB of dual channel LPDDR4 RAM clocked at 1,600MHz. Razer really knows its audience when it lists detailed specs like that for a device.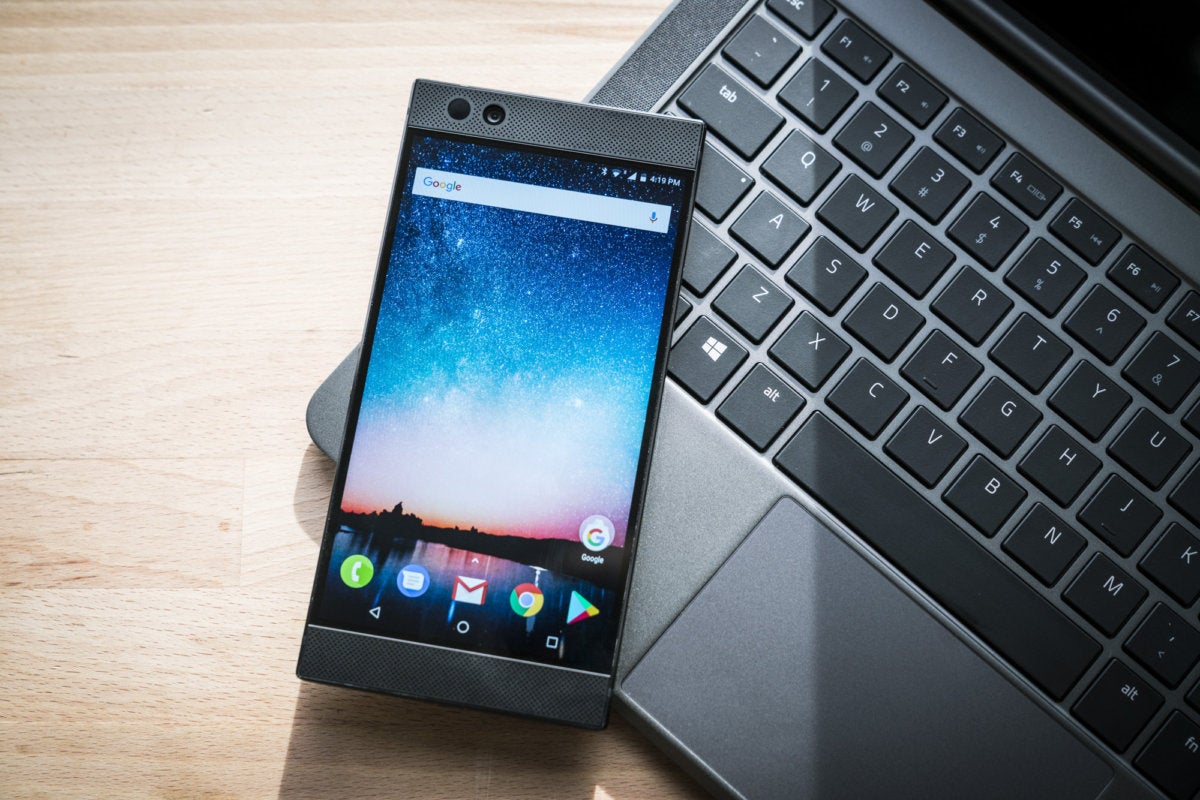 How about another PC-centric spec to catch your attention? Members from the same team that came up with the custom-cooling solutions in the Razer Blade line also had a hand in custom cooling for the Snapdragon 835. Razer says its cooling solution allows the 835 to run longer before throttling down, and when it does, it doesn't throttle as low.
Shared design language
Razer also wants the Razer Phone to feel right at home with the company's other hardware offerings—and it does. The engineers worked with some of the same teams that helped make Razer's refined Razer Blade laptop series. At first glance it looks much like the Robin that came before it, but in my hands, the Razer Phone made the Robin feel like a toy. I would describe the overall design to be monolithic—taking cues from Stanley Kubrick's masterpiece 2001: A Space Odyssey.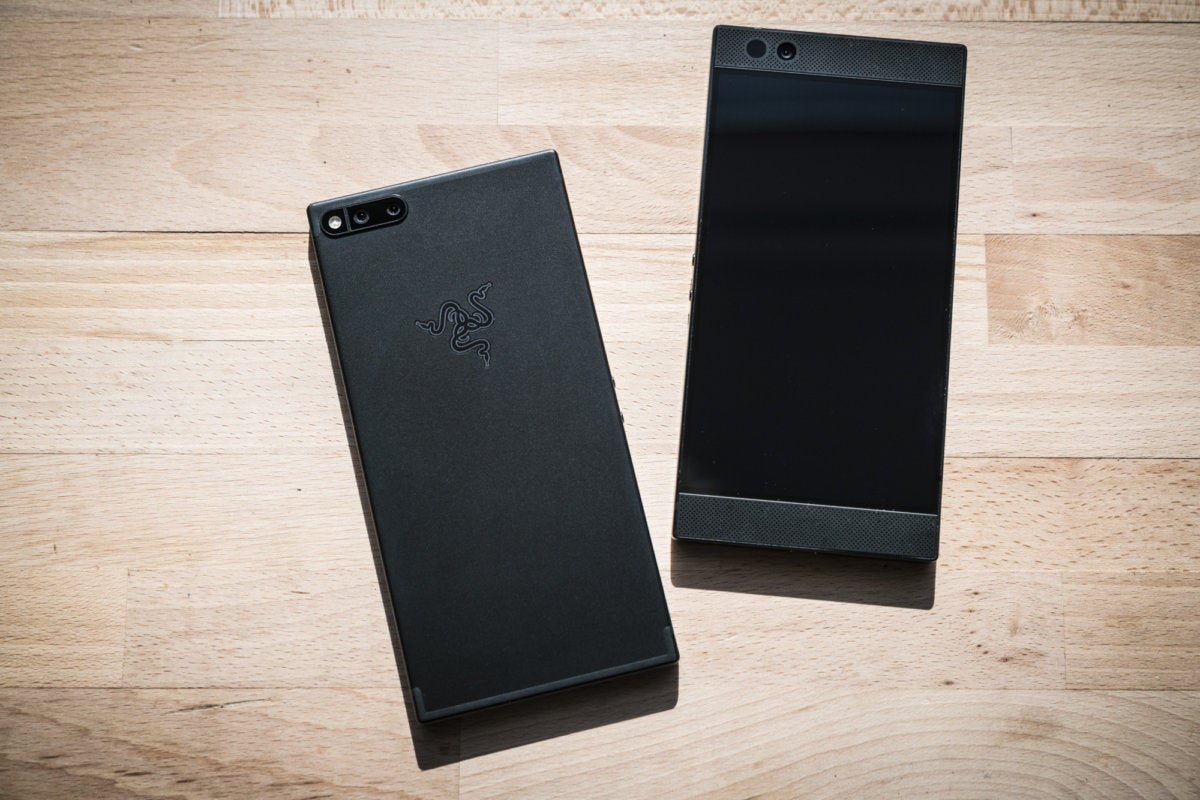 The chassis is all aluminum—like the Razer Blade—and has a nice, tactile feel in my hand. I've never been a fan of all-glass phones, so I'm glad to see Razer lean into what it knows. It also feels like a tank that could easily withstand some drops—much like LG's V20. It was dense without feeling too weighty.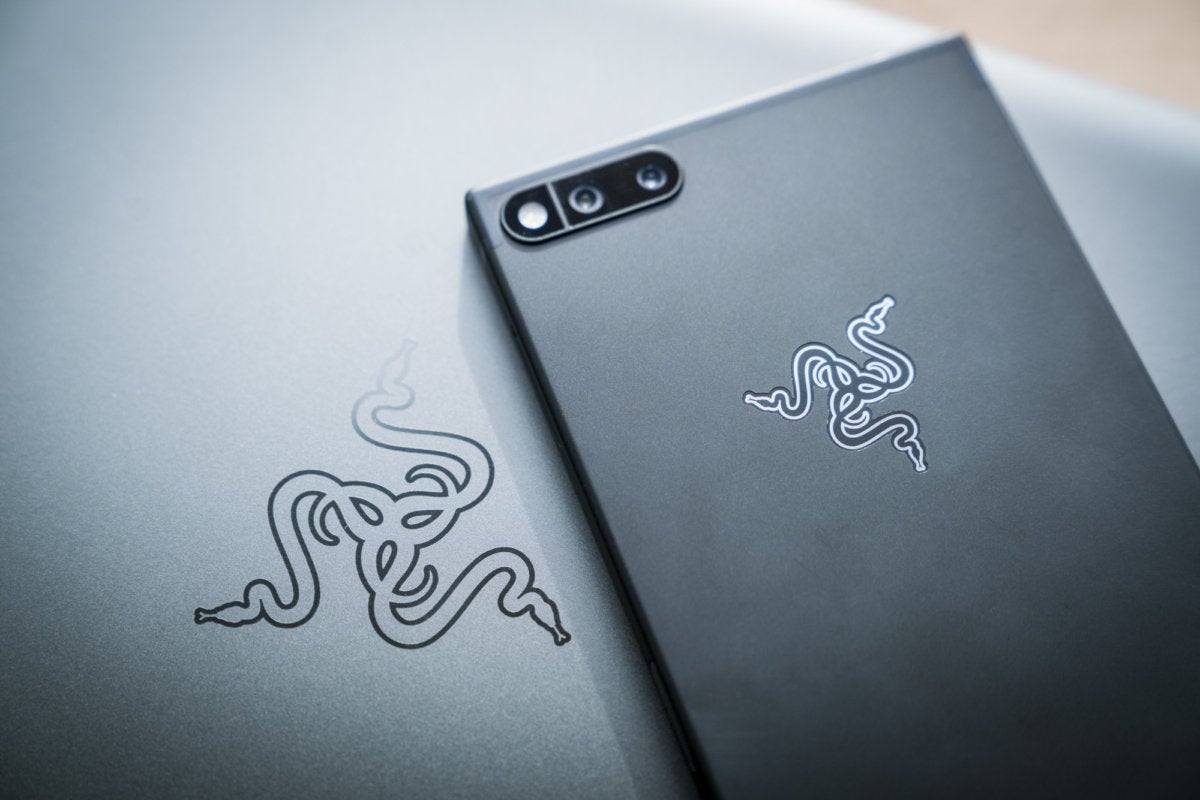 The back of the phone is one solid piece of aluminum, distrupted only by Razer's three-headed snake logo in the middle and a camera bump at the top. The edges show a glimpse of antenna lines, but they blend in well. On the front of the Razer Phone is a dual speaker grille—again, like the Razer Blade—with notches taken out for the front-facing camera and sensors.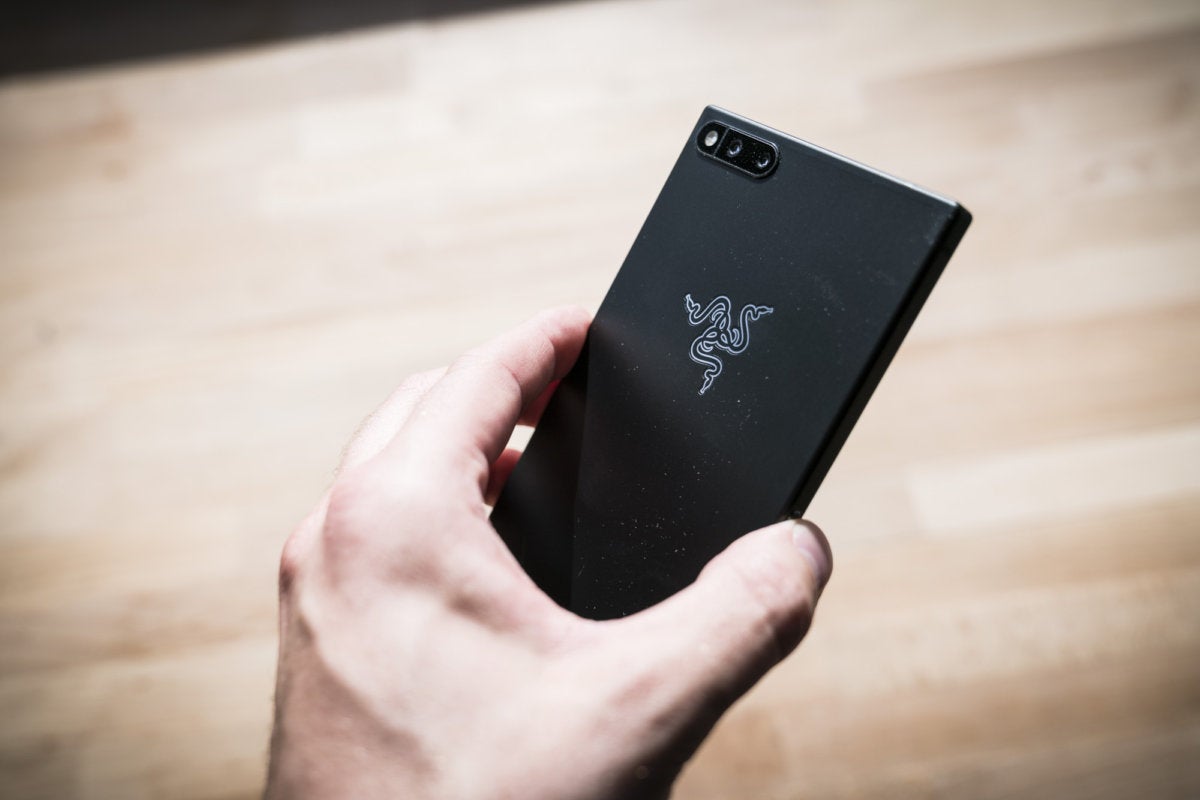 Phone audio with a punch
The Razer Phone's dual speaker grille and stereo speaker configuration are not a first by any means, but I'd be hard-pressed to find a louder setup on any phone! Each speaker has its own amp, allowing the Phone to be pushed to higher decibels without distortion. I'm currently using a Google Pixel 2 XL (which also has dual front-facing speakers), and side by side it's no contest: The Razer Phone blew the Pixel out of the water at the highest levels.
Sadly, the Razer Phone does not include a 3.5-inch headphone jack, and I'm not a fan of this decision. It especially makes no sense when Razer makes a number of high-quality headphones that still support this format. Razer does offer a couple of headphone options that support Apple's Lightning connector, so I'm hoping the company releases USB-C support in the future. Until then we are stuck with dongles.
Stock for the Android Enthusiast
Razer is also trying to court Android enthusiasts. The Phone runs a near-stock version of Android 7.1.1 out of the gate, and Razer promises 8.0 Oreo support in Q1 of 2018. Unlike Nextbit with the Robin, Razer focuses on the basics while adding only a few custom tweaks, like its own Gamebooster technology and a theme store. We've heard this "focus-on-the-basic" approach before (re: Essential), so I'm hoping Razer can deliver.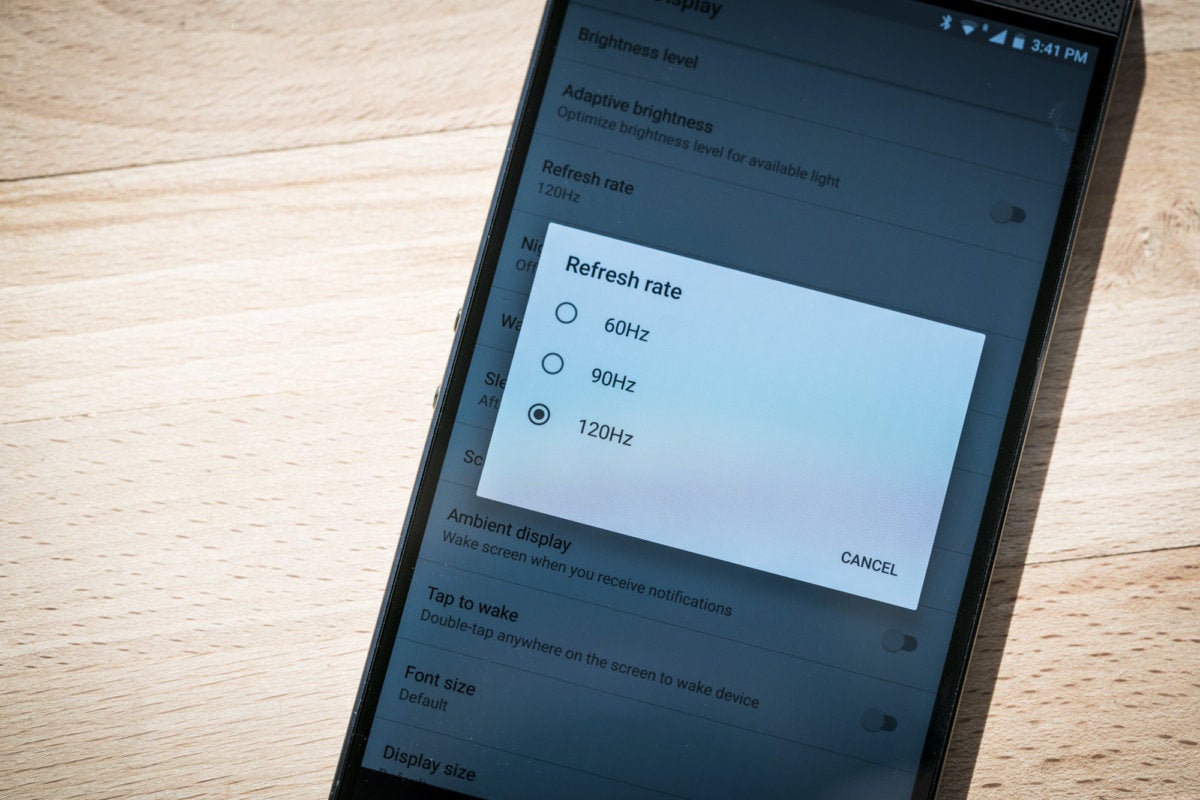 One choice I liked was Razer's decision to default to Nova Prime Launcher rather than make its own. I've been using Nova Launcher for years, and it's one of the most popular out there. The Robin had a heavily skinned UI that matched the aesthetic they were going for at Nextbit, and Razer could easily have gone down that same path. Instead Razer is allowing the freedom of stock Android and providing a theme store if you want custom Razer looks.
To round out the enthusiast angle, the Razer phone is sold unlocked (GSM only), with the bootloader unlocked out of the box as well. This phone might be a great option for the tinkerers out there!
Final thoughts
I would have loved to have seen a headphone jack and more attention paid to the camera setup (it's very basic), but there's still plenty to like about the Razer Phone. Gaming phone or not, Razer is still partnering with big phone gaming publishers like Square Enix (Final Fantasy) and Tencent (Arena of Valor) to offer 120Hz optimized experiences.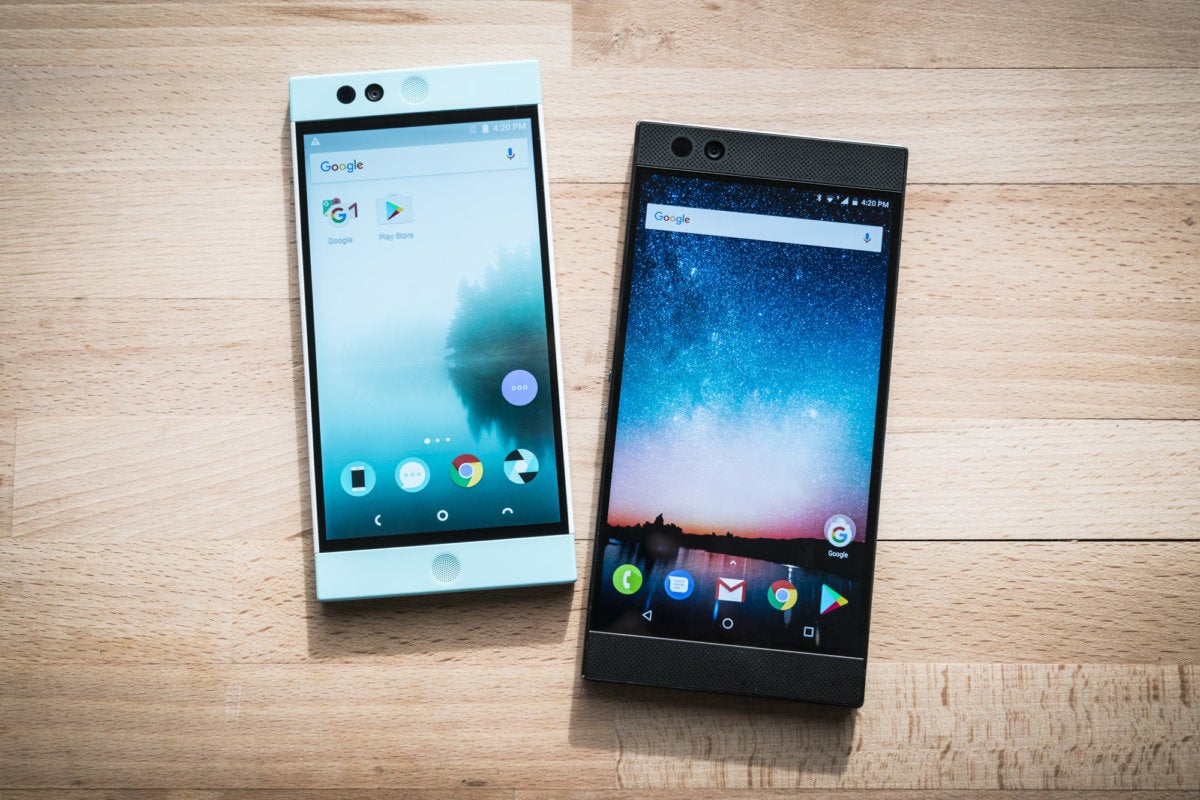 During my meeting, I got the feeling that the team from Nextbit got to follow their passions on the software side while having access to the hardware resources of the teams at Razer. It feels like a grown-up Robin, which is what Razer needed.
If you are interested in checking out more about the Razer Phone head over to Razer's website, the Phone releases on November 17th.