Evolving attacks. Scattered endpoints. Strained resources. Risks are changing, and you need to be prepared for anything. We can help you build a holistic solution that combines strategy and technology to keep your data accessible and secure.
Lessons learned from 4,000 security assessments conducted by CDW can prepare your IT troops to address common vulnerabilities. CDW has been in the IT security trenches for decades. Any organization can apply the lessons our experts have learned to fundamentally shift its approach to security. The infographic below shows how.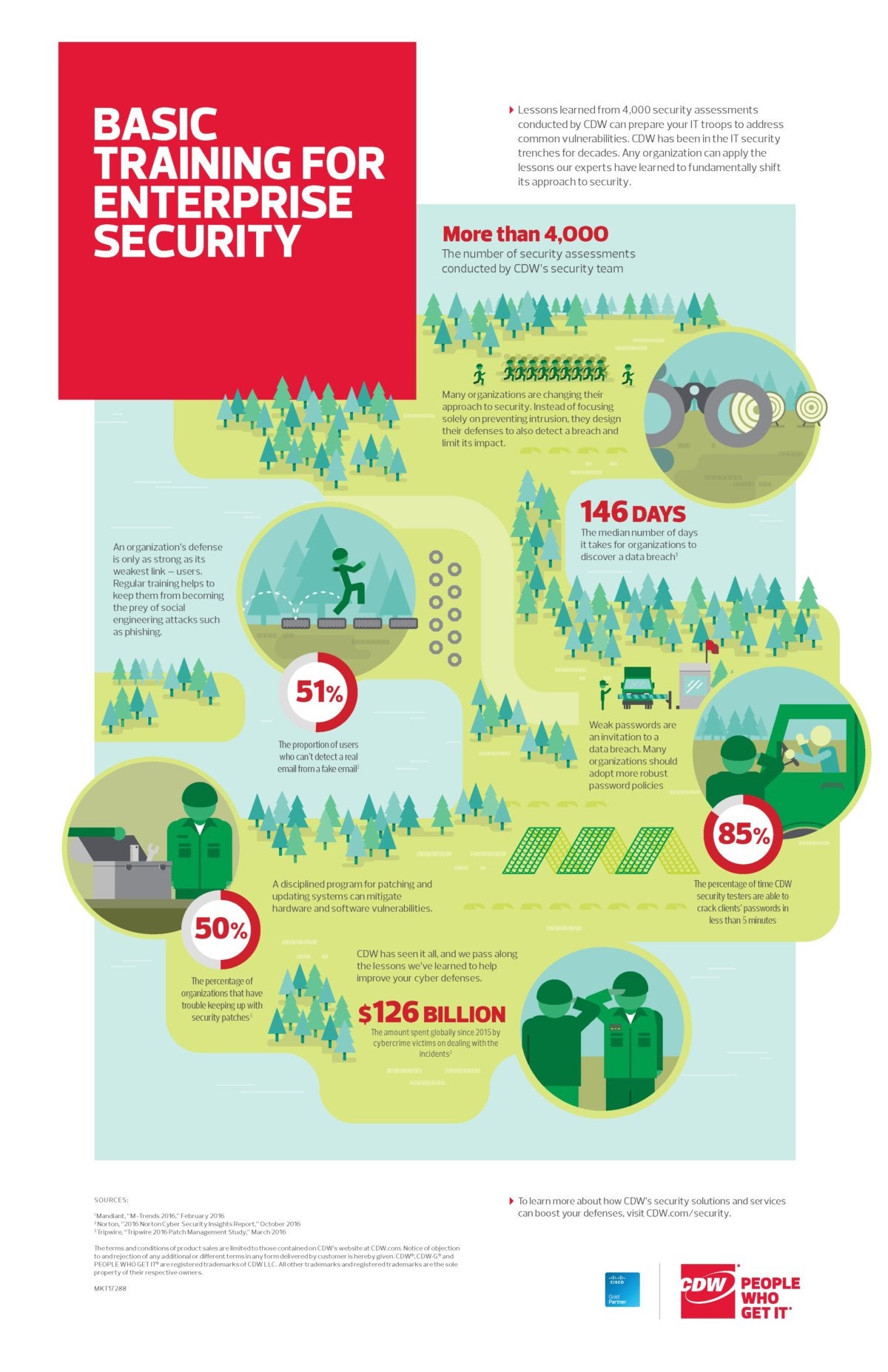 Note: When you purchase something after clicking links in our articles, we may earn a small commission. Read our affiliate link policy for more details.