The best free video editing software can be surprisingly good. The choices vary widely and include include scaled-down, trial versions of professional suites, open-source alternatives with a plethora of features, and simple applications aimed at home video creators. Our top picks will be functional for many users, across many use cases.
If you're willing to spend a little money, check out our reviews of paid consumer video editing software. Typically, those are easier to use than the free ones here thanks to great support and tutorial libraries and more refined interfaces, but they don't necessarily have more features.
With free video editing software, you're rewarded for your patience. If you can handle some steep learning curves, you'll be surprised at what you can do with a budget of zero. Here are our top selections.
1. Shotcut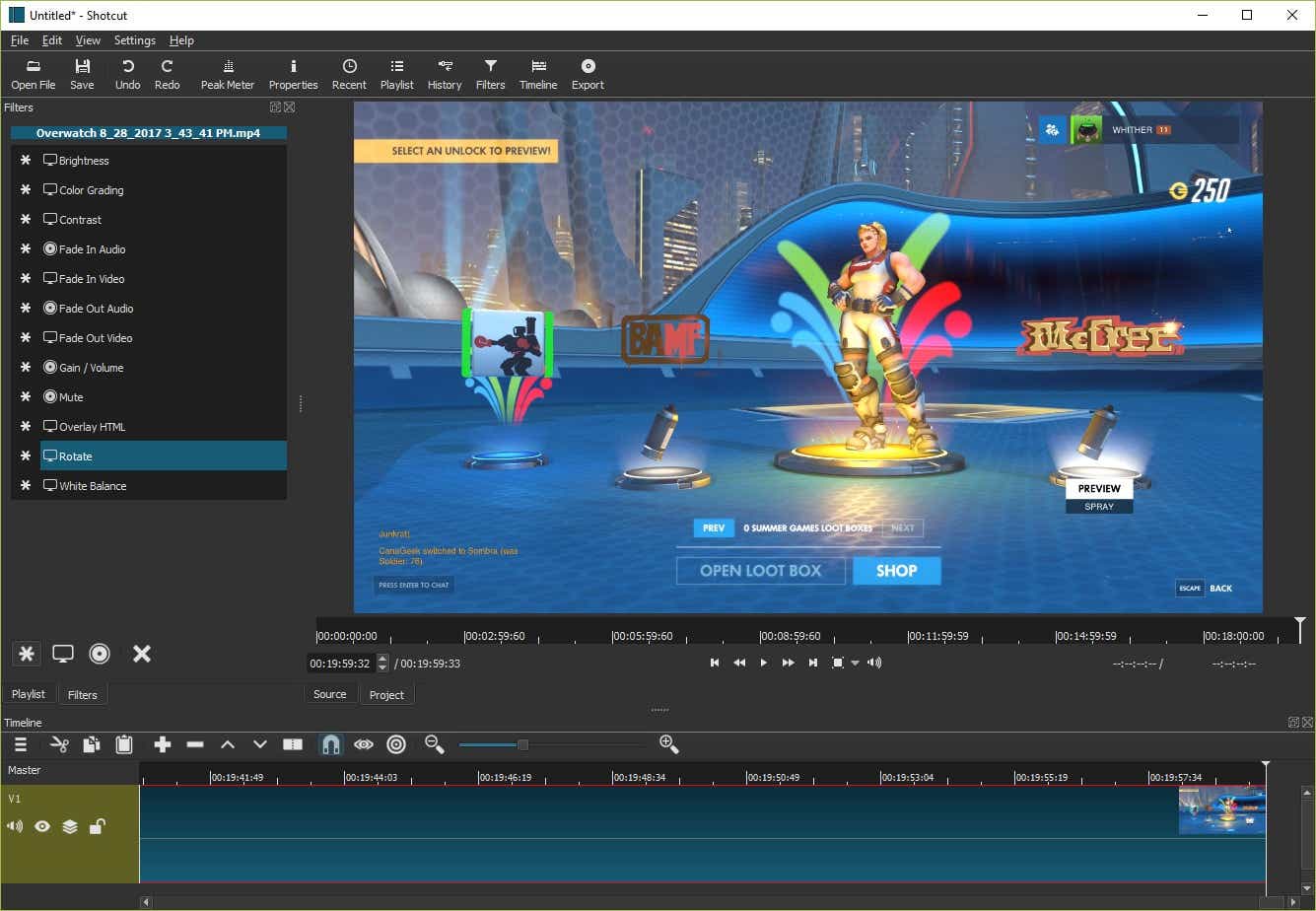 Shotcut has been around for more than ten years, but it has been steadily updated by open source developers who have been dedicated to the mission of providing a prosumer-level video editing suite at no cost.
This program supports most audio and video formats you'd need, it allows you to carefully craft most aspects of your video with powerful filters, and it has a highly customizable user interface that can scale based on your needs from the basic to the advanced.
It doesn't provide as much guidance as some other software, but curious editors can venture to YouTube and elsewhere on the web for support from a still-active community of enthusiasts.
If you're willing to spend a few hours cracking the egg open, you'll be rewarded with a video editing program that is every bit as useful as others for which you'd spend $100.
Read our full
Shotcut review
1. Media Composer First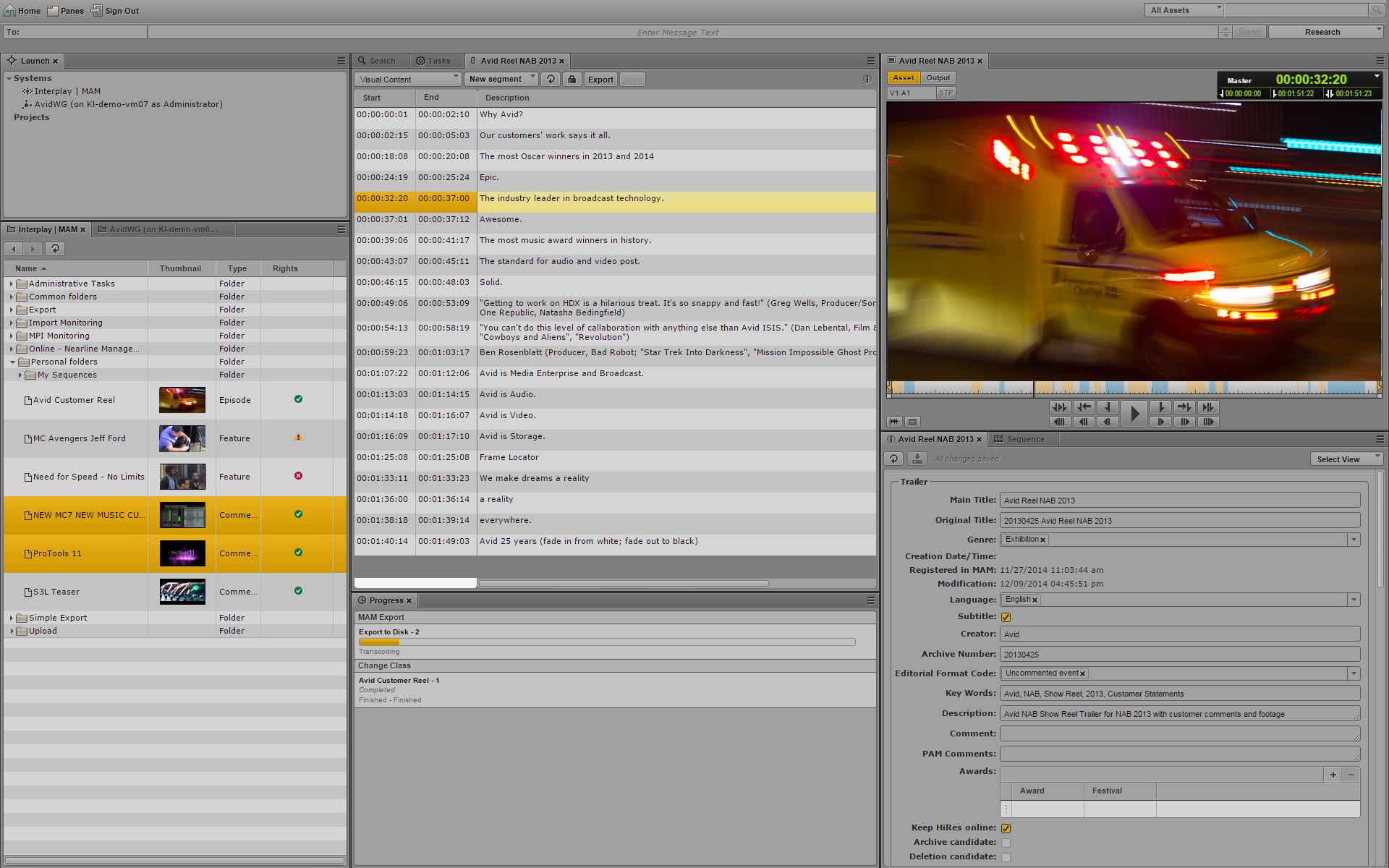 Maybe you recognize the name Avid; the paid, professional version of this software is the industry standard in Hollywood for editing major feature films and TV shows. Surprisingly, the relatively new free version, Avid Media Composer First, offers nearly all the same features as its established big brother.
How can that be? Well, the tradeoff is in exporting—you can't export videos that are higher-quality than 1080p HD, which is required for a lot of professional use. Avid is extremely complex, and can be quite difficult to learn. But there are many resources available to teach you, and once you've learned it, you'll know how to use the most established professional video editing program in the industry.
Read our full
Media Composer First review
Free video editing software: Features to look for
Most of the free programs we've tested try to provide a prosumer or better package of features for free. That means total amateurs and first-timers who aren't interested in investing time to learn sophisticated applications would actually do better to buy one of the paid alternatives.
That's why we're not talking much about family movies or other very basic applications, here. To that point, here's what users who really want to learn should consider.
How easy is the program to learn?
Free software often doesn't have the same level of support and documentation that paid programs offer. Programs that offer robust tooltips, or that have user interfaces that are intuitive, have the edge here. If professional development is one of your goals, it's also important to consider how similar the program's workflow is to the standards used in the industry.
What are the exporting options?
Are you making a video for YouTube, or a Blu-ray disc? Not every program supports every export platform or format. Make sure you have a clear vision for where your video will end up, and check to make sure that the program you're going to use can actually export the video in the file format and resolution required for optimal viewing in that end point.
Is it a full-fledged program, or a very limited trial version?
A lot of free video editing software is free because it's essentially meant as a trial version for something much more expensive. In these cases, the program has deliberately imposed limitations that make it inadequate for a lot of possible use cases.
But some programs don't have that legacy, and some that do only cripple features that are required at the very highest end of professional use. Read the product information online and check user reviews and support forums for insight into the program's pros and cons.
How we tested
We installed each video editor on a Windows 10 PC running on an Intel Core i5 processor and an Nvidia dedicated graphics card. We used each suite to edit the same two videos: a 4K NASA video from inside the International Space Station, and a 1080p game capture video from Overwatch. We tested most of the filters and transitions in each suite, and cut the same edited versions of each video in each program. We then exported the videos to various file formats and media, as well as web services, to test output quality and speed. Where software offered a notable special feature not supported in the other products, we tested it when our hardware and software setup allowed it.
Free video editing software reviews
If you want to learn more about all of the video editing software we've reviewed, see the list below. We'll continue to evaluate more as time goes on—as well as re-evaluate those we've already reviewed.