The holidays are a great time for laptop deals, but with only weeks left in the season time is running out.
To help you out, we've pulled together the top laptop deals available. These options range from a fancy gaming laptop to an ultra-budget conscious clamshell and points in between. We'll be updating this article from time to time as deals change, so check back every so often to see what else we've found. Just be warned that if you wait too long, you may miss your opportunity to get anything in time for the holidays!
(If you're having trouble figuring out which laptop to get, our Holiday Laptop Buyer's Guide can help. It walks you through the different specs and what to expect from each pricing tier.)
The best laptop deals
HP: HP Envy x360
Price: $700 Savings: $170 (MSRP)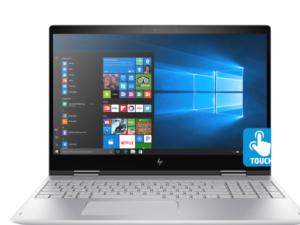 HP has a nice deal on the HP Envy x360 convertible laptop on its website. For $700, you get the base model with the quad-core, 1.6GHz Core i5-8250U, 8GB of RAM, and a one terabyte hard drive.
The centerpiece of this clamshell is its 1080p screen with touch capabilities, which allows the user to take advantage of Windows 10's inking capabilities.
Dell: Chromebook 3180 Touch
Price: $200 Savings: $412 (MSRP)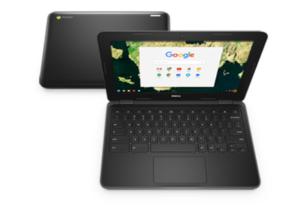 Chromebooks are a tough call when it comes to sales. Most of the time they're overpriced since you can often get an equivalent Windows laptop for the same price or a little bit more. But when Chromebooks dip down into the $200 to $250 range they start to offer more value.
Dell's Chromebook 3180 features an 11.6-inch touchscreen. It only has 1366-by-768 resolution, but that touch feature makes up for the lack of 1080p. The processor is the usual dual-core, 1.6GHz Intel Celeron N3060 for Chromebooks in this price range. It also has 4GB of RAM and 16GB onboard storage.
If that's not enough storage, there's also an SD card reader, as well as two USB 3.1 ports and HDMI out.
Newegg: Asus ROG Strix
Price: $1,469 Savings: $111 (MSRP)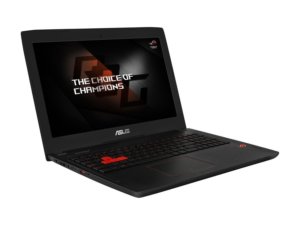 This is definitely a higher-priced laptop, but it's a clamshell that should appeal to gamers. This Asus ROG Strix laptop at Newegg has a quad-core 2.8GHz Intel Core i7-7700HQ processor, 16GB of RAM, a 256GB SSD, and a 1TB hard drive, and for graphics a GeForce GTX 1070.
The display is a 15.6-inch TN panel with 1920-by-1080 resolution, and the keyboard has red-backlist scissor switch keys with 1.6mm travel distance. There's also 802.11ac Wi-Fi, Bluetooth 4.0, one USB Type-C, three USB 3.1 ports and one HDMI out.
This laptop is also relatively portable at 5.15 pounds.
Best Buy: HP Spectre x360 2-in-1
Price: $1,449 Savings: $1,599 (MSRP)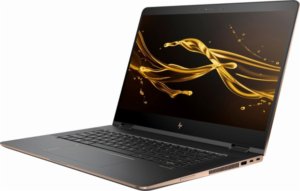 HP's premium notebook is for those looking for style and an impressive display. This Spectre 2-in-1 features a 15.6-inch 4K Ultra HD display with 3840×2160 resolution, a 1.8GHz quad-core Core i7-8550 processor, 16GB of RAM, a 512GB SSD, and Nvidia GeForce MX150 discrete graphics.
Don't get too excited about the MX150 GPU, as it can't really do much heavy-duty gaming. That said, you can still fire up some games—check out this video on YouTube of someone playing the Witcher 3 on the MX 150 for a better sense of this GPU's gaming chops.
Even if it isn't incredible for games, it is designed to work with the new Windows 10 Mixed Reality headsets for a little virtual reality action.
STAPLES: Lenovo Flex 5
Price: $620 Savings: $60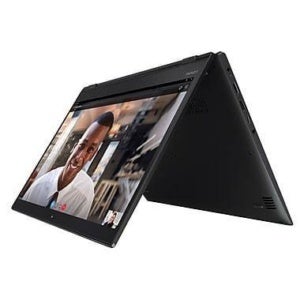 Don't like the HP Envy mentioned above? Another option for a 2-in-1 is a 14-inch Lenovo Flex 5. This laptop has a 14-inch 1080p touchscreen, a dual-core 2.5GHz Intel Core i5-7200U processor, 8GB of RAM, and a 256GB SSD. It also has a backlit keyboard, one USB-C and two USB 3.0 ports, HDMI out, and a 4-in-1 card reader.
The device is fairly light at 3.74 pounds. If you want to go even lighter, you'll have to pay more—look for a 2-in-1 in the same class as the HP Spectre x360 or Lenovo Yoga 920.