If you're interested in trying out Windows Mixed Reality headsets, the time is now. They're basically half off on the eighth day of Microsoft's 12 Days of Deals, with savings up to $200 on three separate headsets.
The Acer Windows Mixed Reality Headset (normally $399, now $199), the HP Windows Mixed Reality Headset (normally $449, now $249), and the Lenovo Explorer Windows Mixed Reality Headset (normally $399, now $199) are at heavy discounts. The higher-resolution Samsung HMD Odyssey Windows Mixed Reality Headset still commands a premium. It's on sale too, but only $50 off at $449. All of the deals include a pair of bundled controllers.
Normally, we'd warn you to act fast, since the discounts in Microsoft's 12 Days of Deals are generally only good for one day. Unfortunately, however, Microsoft never really achieved a great deal of buzz around its Windows Mixed Reality headsets, even after they launched as part of the Windows 10 Fall Creators Update. Though the Dell headset appears to have sold out already, it's possible that this "one day" deal will last a day or two.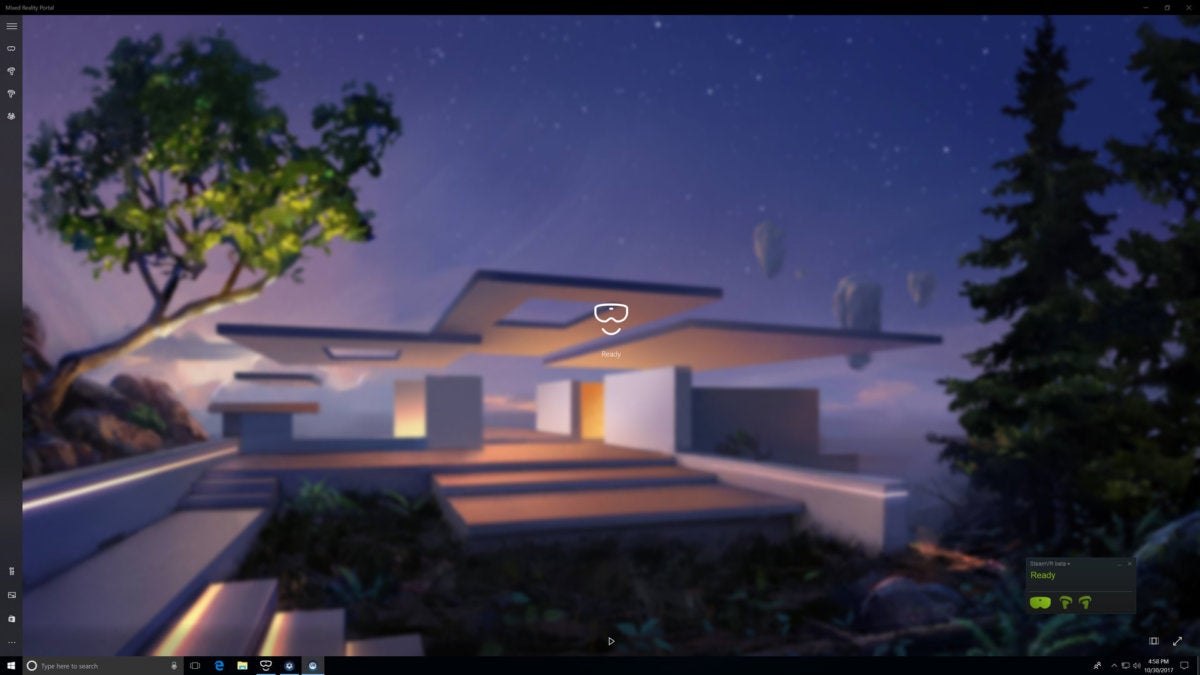 As far as the Mixed Reality experience goes, for now, Windows 10 users can use the built-in navigation scheme to move around the "Cliff House," Microsoft's virtual Start Menu. It's a 3D environment where users can interact with traditional Windows apps, pinning them to virtual walls, as well as interacting with some UWP games.
Windows Mixed Reality for SteamVR also allows you to play the more than 2,000 games written for the HTC Vive. However, the software still remains in Early Access, with users feeling out and reporting bugs. Not every SteamVR game works correctly at this point.
[ Further reading: HTC Vive vs. Oculus Rift vs. Windows Mixed Reality: What's the difference? ]
Mentioned in this article
Oculus Rift
Price When Reviewed:
$499
Picking up this deal isn't quite an investment in the future, then, but it's close. PCWorld hasn't formally reviewed any of these headsets as yet, as our original plan was to wait for Steam support to compare them to existing headsets like the HTC Vive and Oculus Rift. Our initial hands-on impressions of Dell's Windows Mixed Reality headset revealed some teething issues with Microsoft's inside-out controller tracking. With prices like these, though, Microsoft's making it much less painful to try out Mixed Reality (which is really just virtual reality) for yourself.