For PC gaming, 2017 was a year of excess—so much so that even the best indie games could get lost in the shuffle. Early in the year we witnessed the long-awaited demise of Steam Greenlight, and thus the last real barrier to getting games on Steam. It was replaced with "Steam Direct," a system where developers simply paid $100 and poof, any game could get onto Steam.
And I do mean any game. In 2014 around 1,500 games were released on Steam. In 2015 that number rose to 3,000 and last year to 4,500. 2017? Almost 6,000 games in the last twelve months. That's approximately 16 new games per day, if you're curious.
It's overwhelming, and only natural that more games than ever are falling through the cracks. That makes this list more important than ever, I think. Sure, you've probably heard of most of the games on our Game of the Year list—most of them achieved both critical and commercial success. But the games on this list are excellent, oft-overlooked, and didn't (for the most part) get the success they deserved.
So take a look. Step out of Steam's well-trod halls for a bit to play a Robotron successor, or a creepy visual novel, an arthouse game (literally), a medieval point-and-click, and more. If you're looking for even more deep cuts, be sure to check out PCWorld's roundup of the best indie games you missed in the first half of the year.
Passpartout: The Starving Artist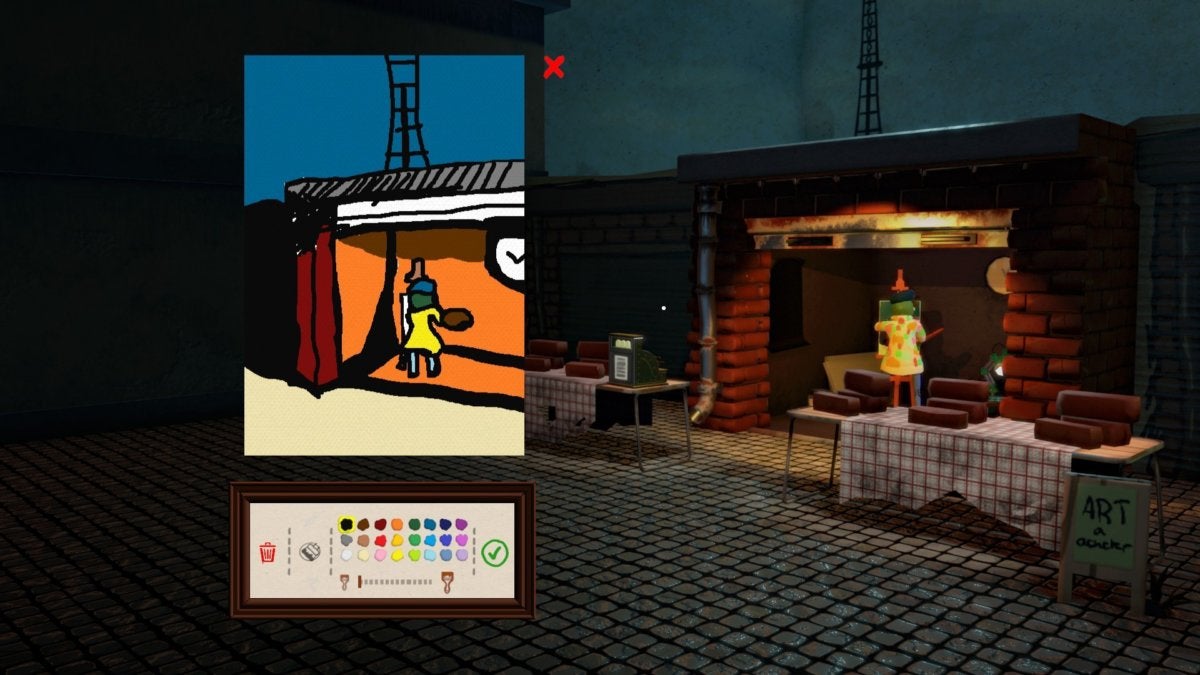 Passpartout ($10 on Steam) is likely the weirdest game on this list. It's, I guess, an "artist simulator," insofar as your role is to paint and then sell those paintings to prospective clients. And I do mean paint—you're an aspiring artist, and you have to churn out canvases to make rent every month and keep this dream alive.
It's only as serious as you make it, though. The tools available to you are basically MS Paint quality, so good luck laying anything amazing on these canvases. I loved relaxing with Passpartout before bed—churning out a half-dozen bad paintings, then seeing what the residents of this pseudo-Paris had to say about it.
"It's too rushed," said one old man about my painting of the solar system. "This will help me sell houses," said another, referring to a painting of a pimply face. And perhaps most appropriate: "God would be impressed," a businessman said about my painting of a dollar bill with the word "Capitalism" written underneath.
It's weird. It's wonderful. It's art.
Nex Machina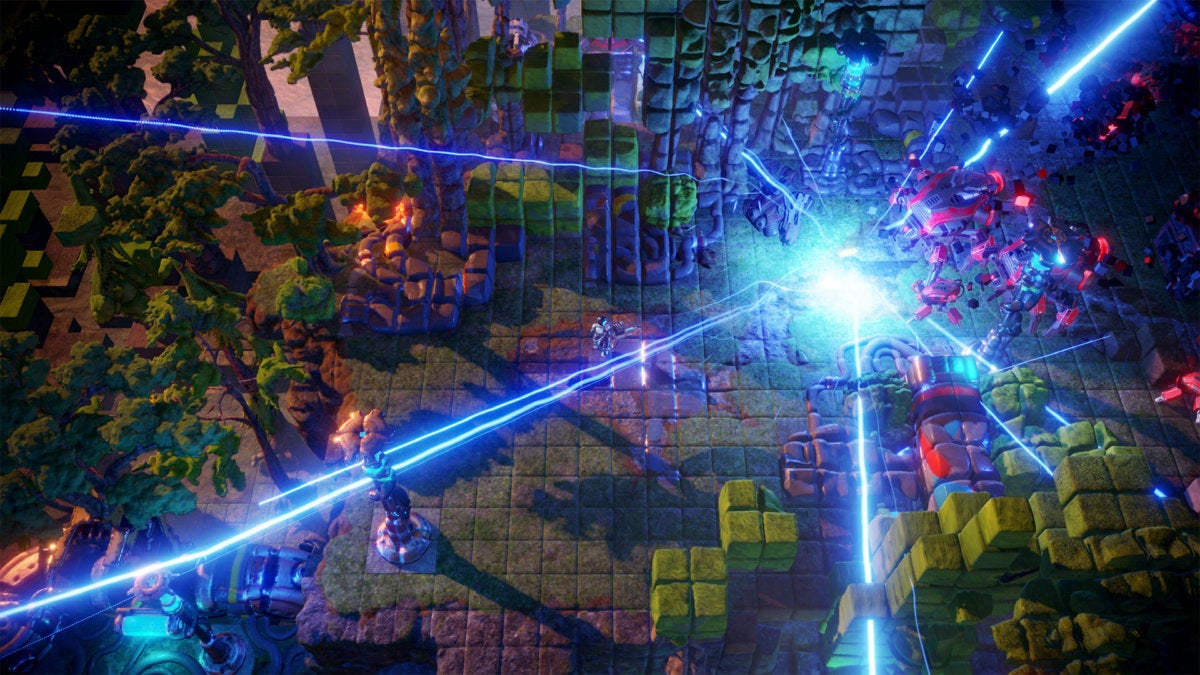 I love Robotron. I used to hate it. I'd go to the arcade, drop a quarter in, get annihilated on the second or third level. And then one day it clicked—maybe I'd played enough dual-stick shooters at home, maybe I'd just put in enough time with Robotron, but it suddenly became one of my favorite arcade games.
Nex Machina ($20 on Steam) is Robotron for 2017. And I don't just say that because it's a dual-stick shooter—there are plenty of those around nowadays. Nex Machina has the soul of an arcade game. It's flashy, it's fast, and it's addictive. If you have even the slightest affinity for dual-stick shooters, this should be at the top of your list. And if you don't? Well, this is one of the best the genre has to offer.
Pillars of the Earth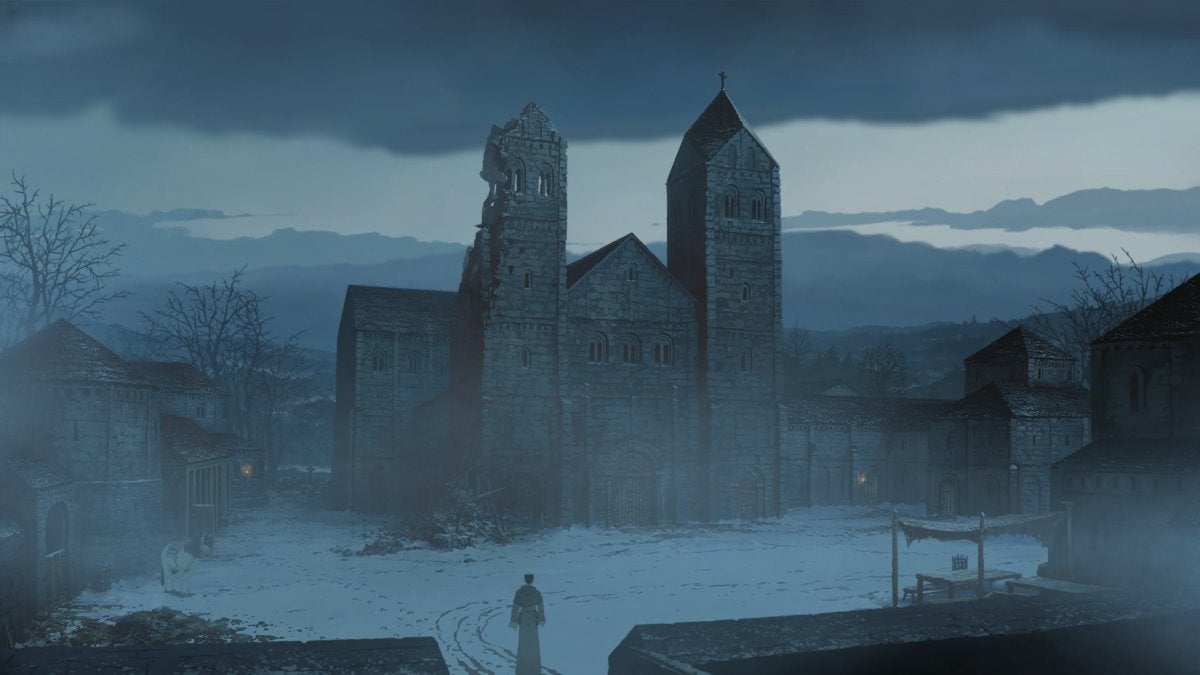 A caveat, up front: Pillars of the Earth ($30 on Steam) isn't finished yet. By the time you read this, "Books" (read: episodes) one and two will be available, with the third due to drop early in 2018.
Pillars of the Earth, the novel
The Pillars of the Earth: A Novel (Kingsbridge)
I feel pretty good about it, though. Like Ken Follet's original novel, Pillars of the Earth takes place in medieval England and tells a complex story from numerous viewpoints—a builder whose dream is to construct a cathedral, the prior of the local monastery, and so on.
It's good source material, and with the game itself developed in-house by experienced adventure mavens Daedalic I don't have many complaints on that front either. There are a few lackluster voice lines and a bit of breakneck pacing (the book was originally 1,000 pages long), but overall I'm enjoying it and excited for the conclusion in January.
Tooth and Tail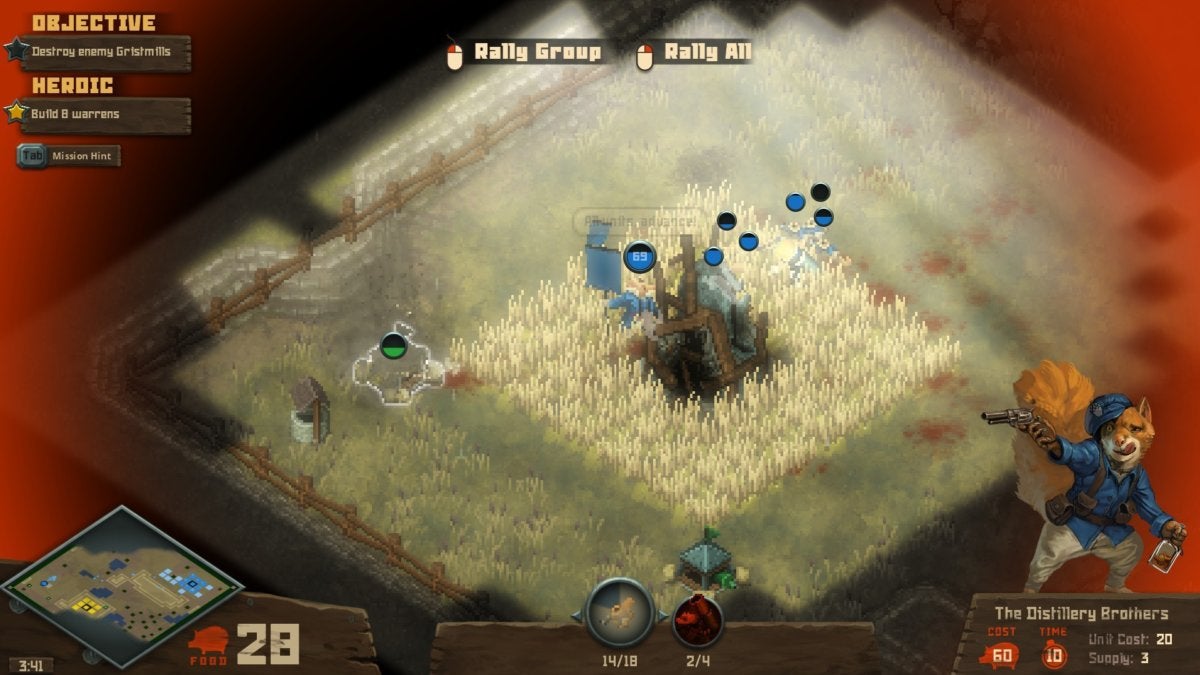 Tooth and Tail ($20 on Steam) is a bit of an odd prospect for PC gamers, as a real-time strategy game designed specifically around console limitations a.k.a. the gamepad. It'd be tempting then to look at Tooth and Tail on PC, think "This is dumbed down," and leave it at that.
Play with a controller
Xbox Wireless Controller – Volcano Shadow Special Edition
But constraints lead to creative solutions, and Tooth and Tail's story of animal-on-animal warfare succeeds in spite of its limited controls. Instead of clicking around the map, you control your faction commander directly—ordering your fellow animals into battle, running back to base to create buildings, and so on. It takes getting used to, but there's a surprising amount of depth to the system and the result is a fast-paced RTS that's satisfying despite matches lasting a brisk 5 to 10 minutes instead of the grueling 30+ minute matches you'd expect from StarCraft or other games in that vein.
Silicon Zeroes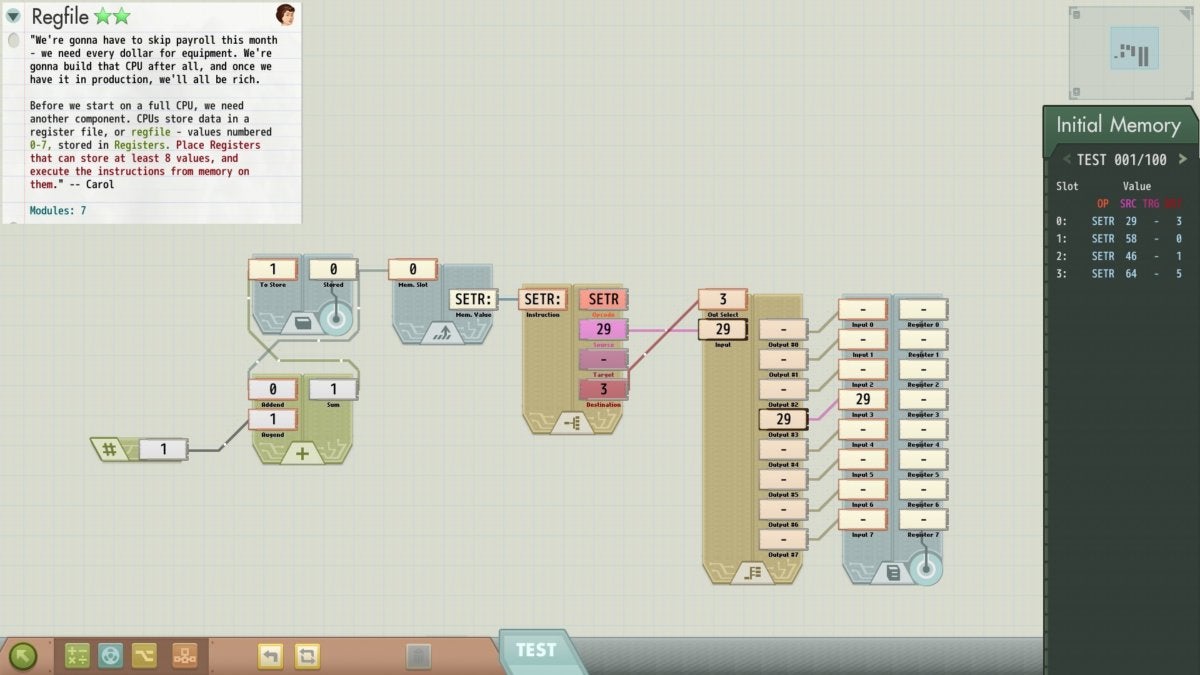 Anyone who's read our site for a few years knows I'm an unabashed fan of Zachtronics—the studio behind Infinifactory, TIS-100, Shenzhen I/O, SpaceChem, and this year's early access title Opus Magnum. They're all puzzle games that sort of teach you programming skills and theory as you play.
Silicon Zeroes ($15 on Steam) is a Zachtronics-style game made by a different developer, PleasingFungus. In it, you run a Silicon Valley startup in the 1960s, when computers were new and hardware was simple. Your job? Learning how to design a functional CPU. And you can do it! I believe in you!
If you've ever had an interest in the core concepts behind the hardware you use daily, or just enjoy Zachtronics-style puzzle games, I really can't speak more highly of Silicon Zeroes. The game does have a few difficulty spikes which could use smoothing, and it's not quite as polished as TIS-100 or Shenzhen I/O, but it's nevertheless an engaging idea replete with a fascinating toolbox.
A Hat in Time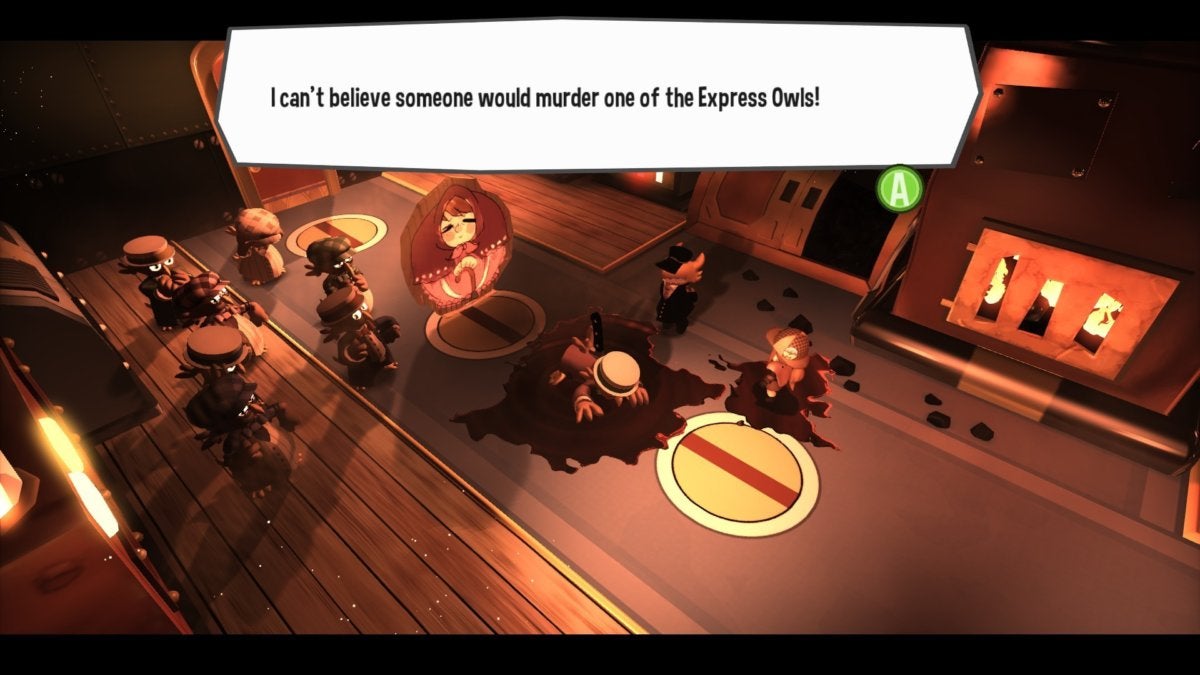 If Yooka-Laylee is this year's spiritual successor to Banjo-Kazooie, then A Hat in Time ($30 on Steam) is your Mario 64. You play as Hat Kid, who as you might expect has a wide collection of super-powered hats, and the game very much plays out like an N64-era 3D platformer with lots of items to collect, secrets to uncover, and so on.
Where it feels more like Mario 64 is the fact that levels have discrete goals to undertake. You're not just wandering around willy-nilly collecting items. Instead you're entering an area to accomplish a specific task—defeat a boss, for instance, or solve the Murder on the Owl Express. Doing so nets you Time Pieces which help you unlock new parts of your spaceship, access new regions, and so on.
Mentioned in this article
Super Mario Odyssey – Nintendo Switch
Hey, don't get me wrong: Super Mario Odyssey is an excellent game. It's just…not a PC game, obviously. A Hat in Time captures much of the same upbeat charm though (albeit on a smaller scale), and you can play it right now on the PC you already own.
Doki Doki Literature Club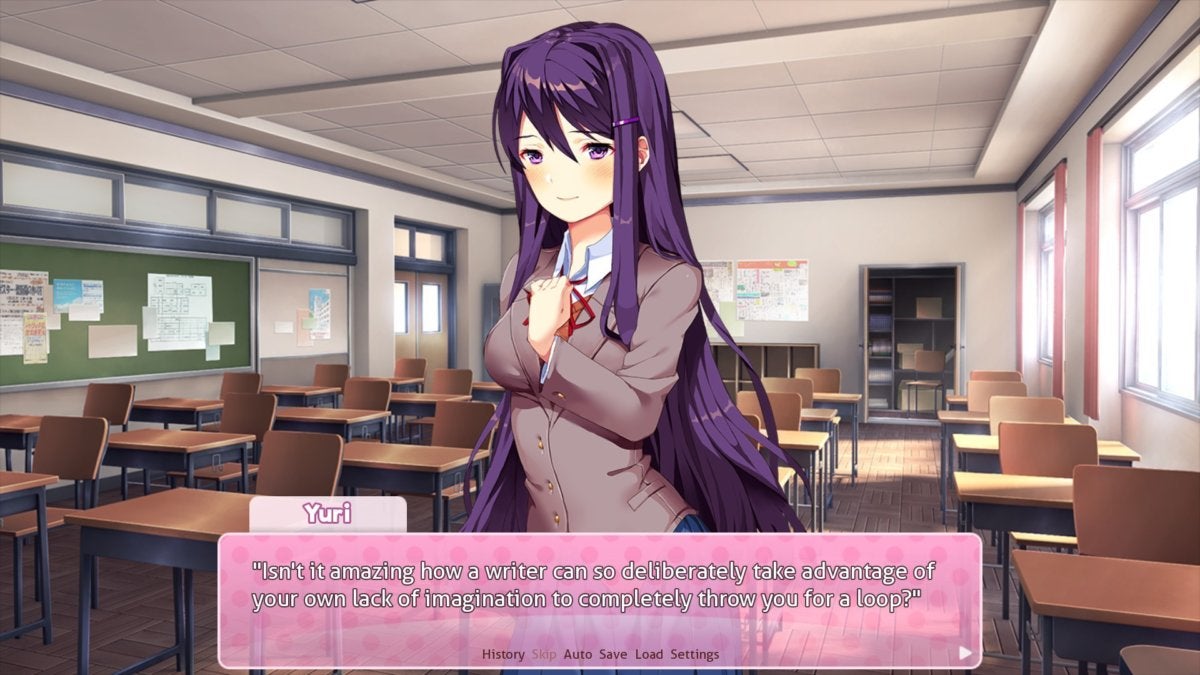 Doki Doki Literature Club is your standard visual novel/dating sim—group of girls, awkward main character, bad poetry, lots of reading. And then suddenly it's so much more than your average visual novel, but saying anything more than that will spoil it.
The good news: Doki Doki Literature Club is free, so I don't really have to "sell" you on playing it—you can just pop over to Steam and grab it for yourself.
Last Day of June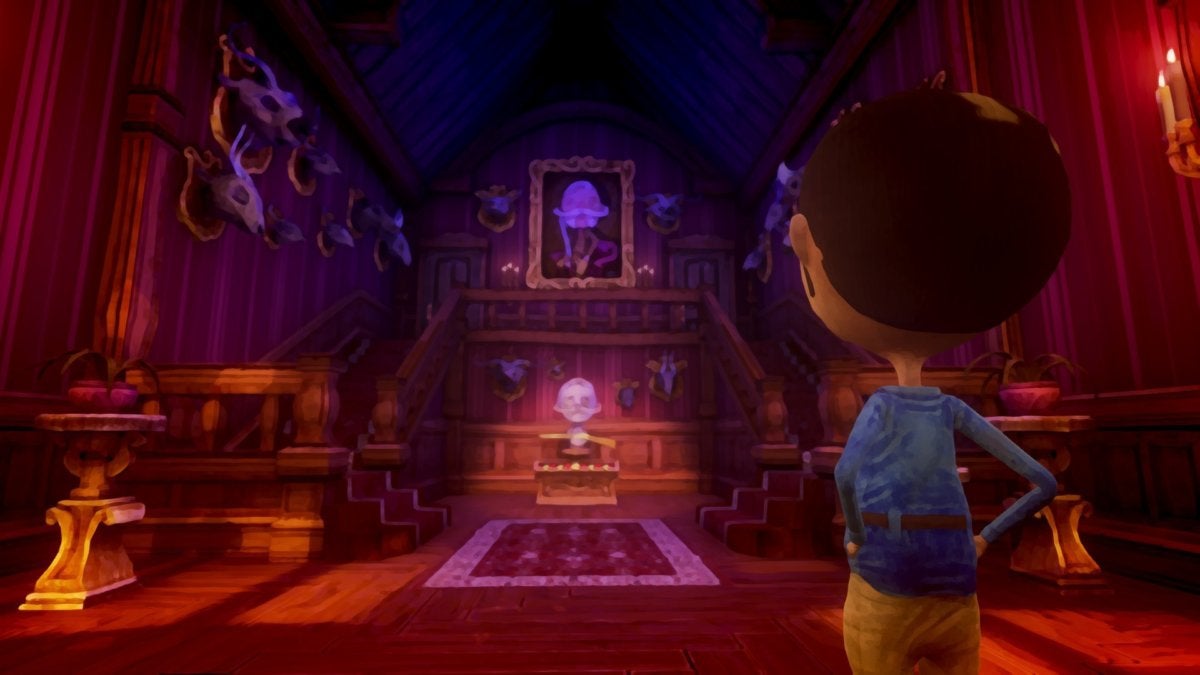 Last Day of June ($20 on Steam) isn't the best game—it's very repetitive, and although there's good reason for it I still found myself a bit annoyed at times. A few small tweaks to the game's structure would've made for a more enjoyable experience.
If you can bear with its quirks though, Last Day of June presents one of 2017's most poignant stories. A tragedy in the opening minutes leads to your character traveling back in time to try and fix that day, reshape the events in his small town just enough to avoid a terrible outcome. And trying. And trying.
It's a short but excellent story, helped along by an amazing pseudo-Impressionist art style and a brilliant soundtrack. There are flaws, sure, but I loved Last Day of June regardless.
Reigns: Her Majesty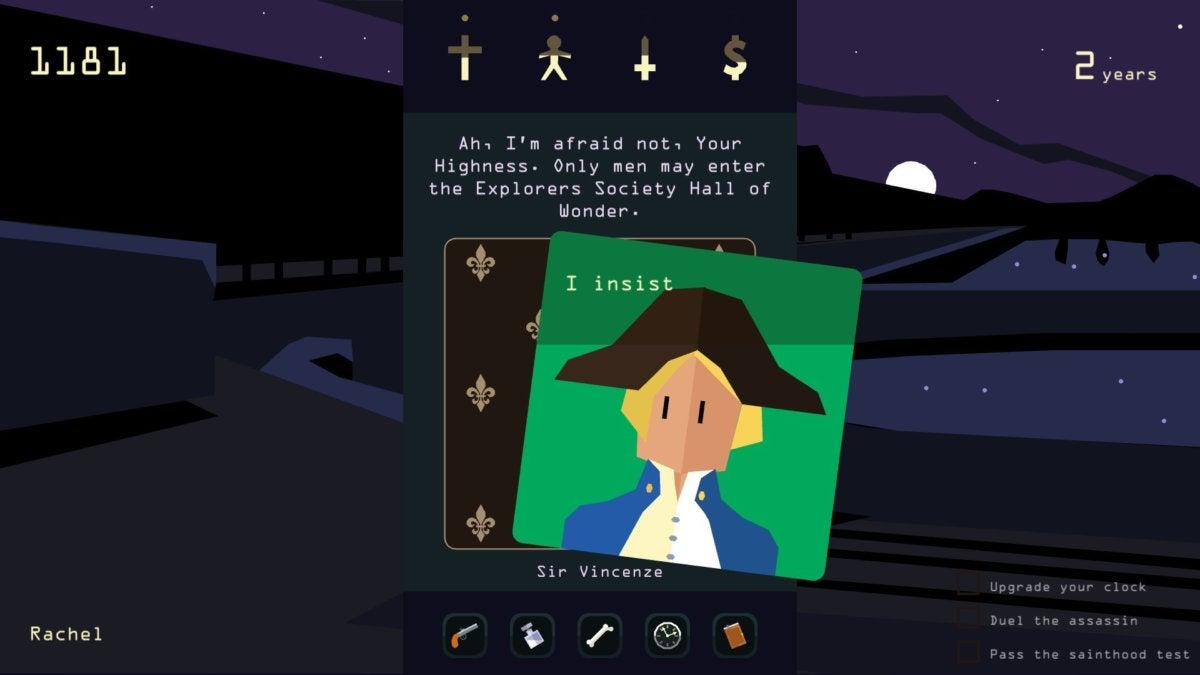 Reigns: Her Majesty ($3 on Steam) isn't quite as novel as its predecessor, but if you liked ruling your kingdom by way of Tinder-style "Swipe Left/Swipe Right" decisions ("Allow the Cardinal to preach in the castle" versus "Tell him to get lost"), then Her Majesty delivers quite a bit more of that. There's a whole new stack of cards to flip through—new characters, new threats to yourself and your realm, and so on. Expect to die and die often as you try to balance your obligations to the church and military with the royal finances and popular support.
One caveat: The port of Reigns: Her Majesty is excellent, insofar as it runs well and looks pretty, but of all the mobile games to come to PC I think Reigns is the most mobile game, meaning you'd probably be better served playing it on your phone even if you usually prefer gaming on the PC. The whole "Swipe" idea just works better on that platform, as does the game's 5 to 10 minute, easy-to-consume structure.
Battle Chef Brigade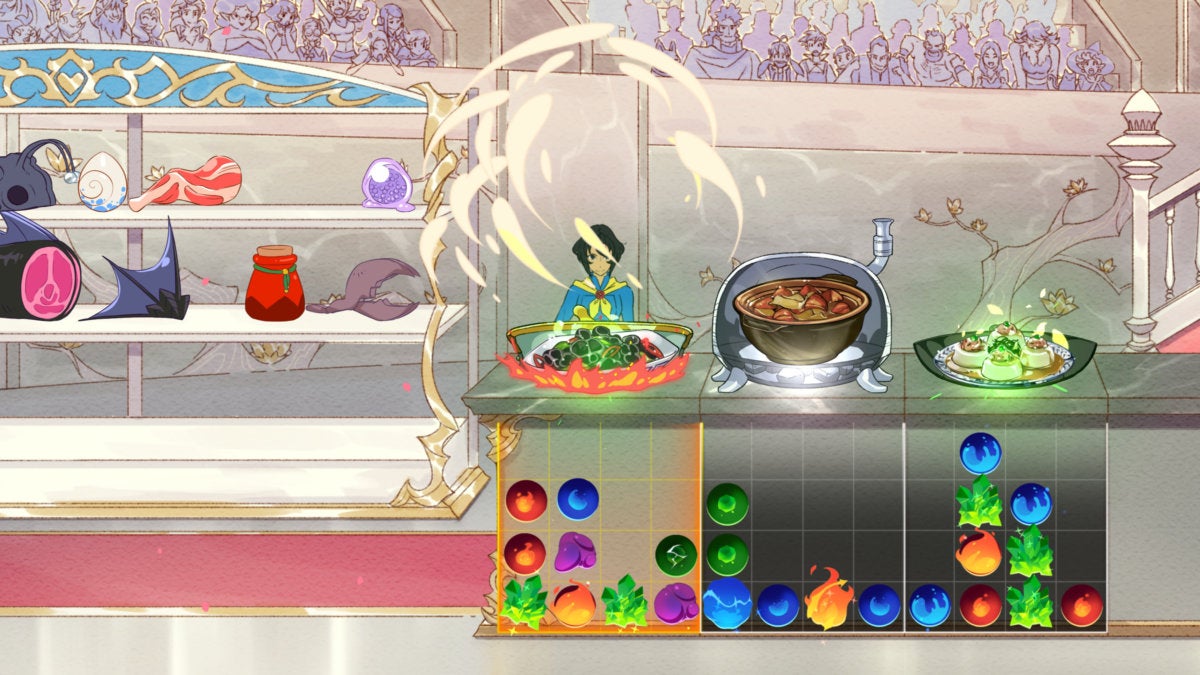 Battle Chef Brigade ($20 on Steam) is one of the smartest genre mashups I've ever seen. Styled as an Iron Chef-style cooking show, the twist is that you have to hunt local wildlife for your ingredients. Each match starts as a side-scrolling brawler, as you take down dragons, boars, and other fantastical creatures.
You then rush back to the kitchen with your dragon ribs, boar haunches, and so on and start dumping ingredients into a pot—at which point Battle Chef Brigade becomes a match-3 game, with you "stirring" the contents to match up gems and turn your jumble of ingredients into a delicacy. A constant stream of gear keeps subsequent matches fresh, adding twists like "A cutting board that lets you remove unwanted gems" and "An oven that slowly upgrades gems without matches."
It's delightful.