HP's Spectre x360 15 is here to help with one of the most vexing questions faced by high-performance laptop buyers: GeForce or Radeon discrete graphics? The super-thin flagship 15-inch laptop gives you both answers: You can pick up an updated Spectre x360 15 with either Nvidia or AMD graphics, along with Intel's 8th-gen Core i7.
Announced at CES early Monday, the Spectre x360 is slated to ship March 18 and will has a starting price of $1,370.
The Nvidia-based Spectre x360 15 is the more conventional of the two. It features an 8th-gen quad-core Core i7-8550U low-power CPU. It pairs with Nvidia's Pascal-based GeForce MX150 GPU with 2GB of GDDR5. A 4K IPS panel with touch and pen support is included, along with 16GB of DDR4 RAM and a 512GB NVMe SSD.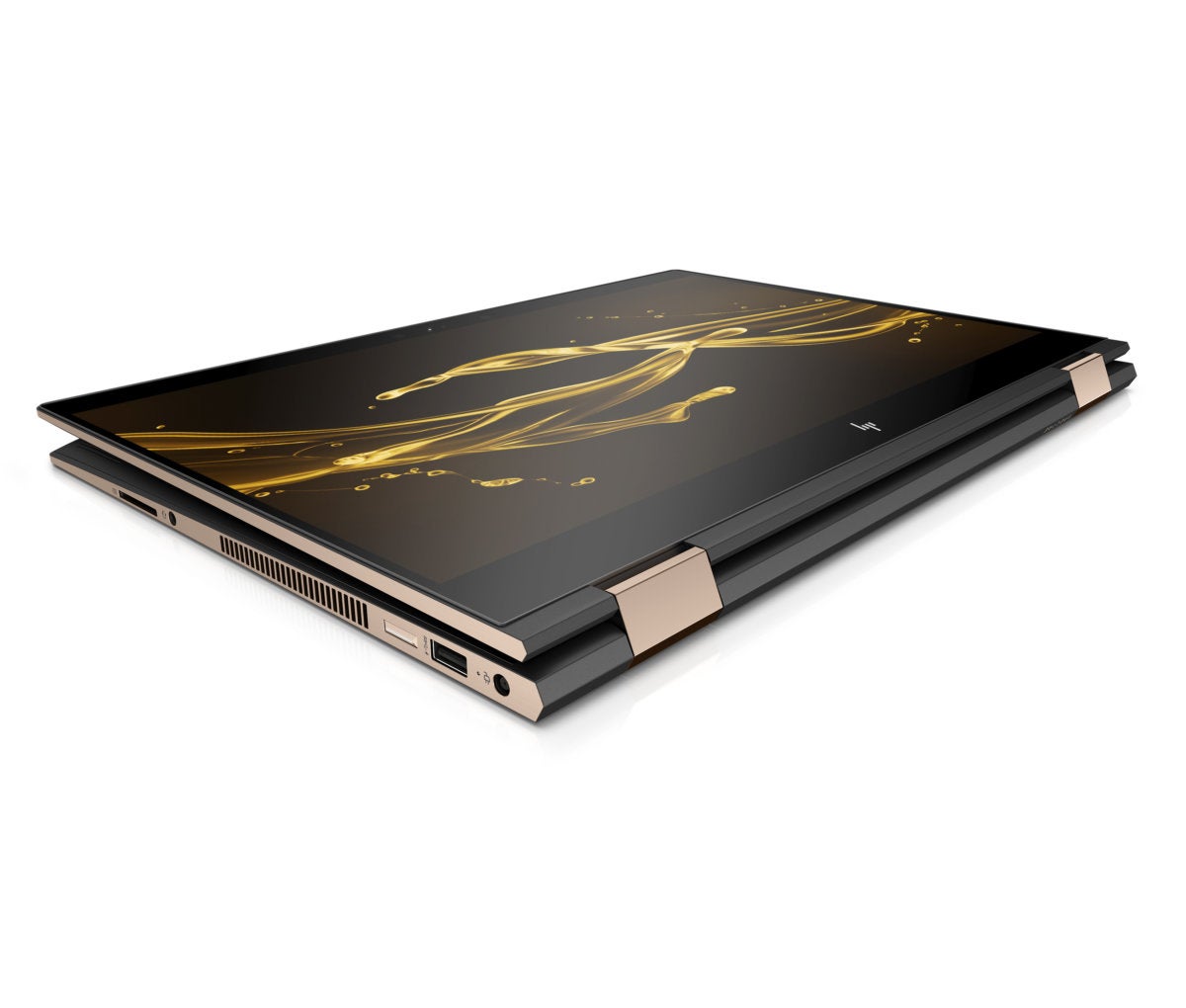 The second Spectre x360 15 is likely to get people's blood flowing a little faster. Built on the same basic chassis, it will be based on Intel's newly announced Kaby Lake G or Core i7-8705G chip. The chip features Intel's latest quad-core 8th generation cores, but rather than a discrete graphics chip, the Core i7-8705G uses a custom Radeon RX Vega M GL chip.
In pure performance, the Radeon may easily beat the GeForce. From our own tests, the GeForce MX150 is probably best used for gaming at resolutions of 1366×768 on medium to high settings. To be fair, Nvidia also doesn't push the MX150 as a pure gaming GPU.
The Radeon in the Kaby Lake G laptop, though, is supposed to be faster than a GeForce GTX 1050 and may be twice as fast an MX150.
Both laptops are outfitted with 84-watt-hour batteries. The GeForce model projects a slightly better run time of 13.5 hours, compared to 12 hours for the Radeon version.