Dell's XPS 13 is stepping out for 2018 with a major makeover. Maybe the company heard the cries of professional hardware reviewers about the XPS 13's two-year-old look (even though some companies have used the same basic design for nearly eight years)? Right. More likely, it was just time for this laptop to set some new trends in the areas of thin, light, and fast.
It's not easy to change a flagship—honoring tradition while moving into the future. But this time, it seems no part of the XPS 13 has been left untouched. The price is expected to start at $999 and be available immediately. Here are the details.
The slimmed-down specs and features
Already known for having a tiny footprint, Dell has managed to shrink the entire volume of the laptop by 24 percent. Dell shaved 3.4mm from the thickness compared to the previous model, for instance; its new dimensions are a jockey-thin 11.9 x 7.8 x 0.46 inches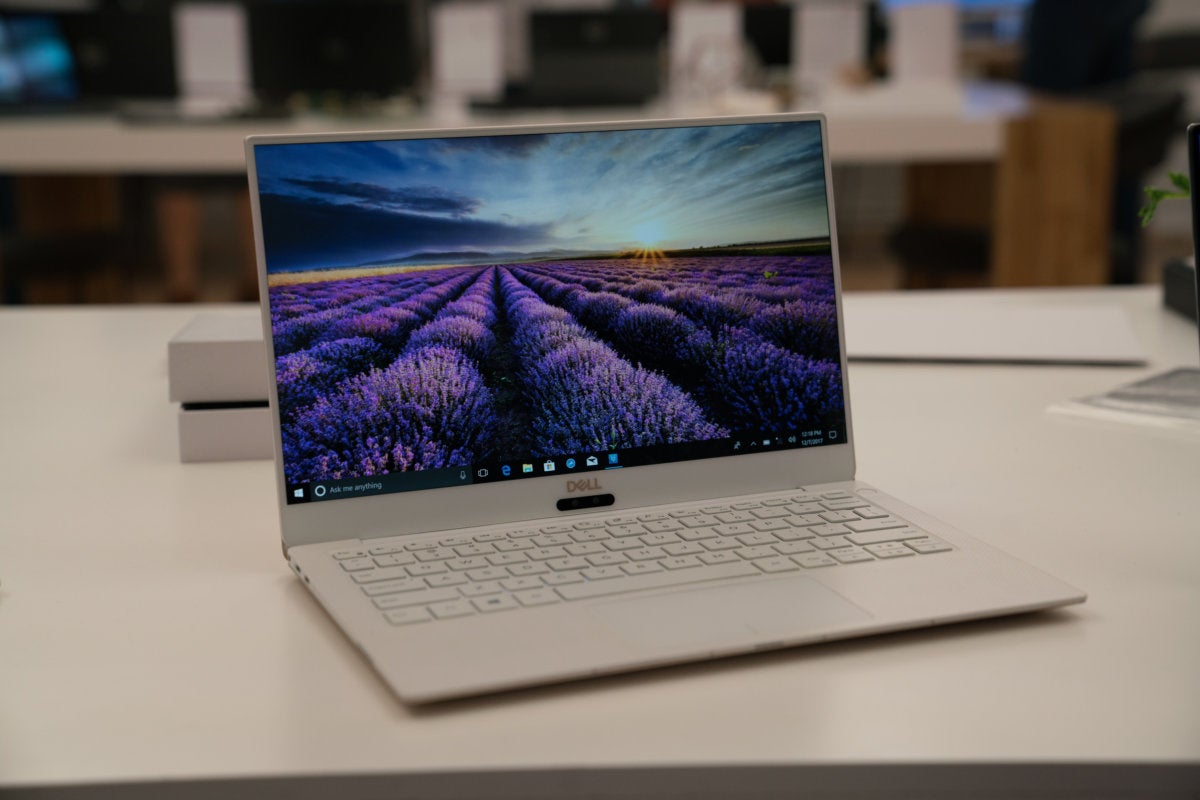 The next-generation InfinityEdge bezel is 23 percent thinner than the previous version, which was already very thin. Dell obviously has no more room at the top for the webcam than it ever did, but at least it's moved from the lower left corner to the lower center of the display.
Mentioned in this article
HP Spectre x360 13t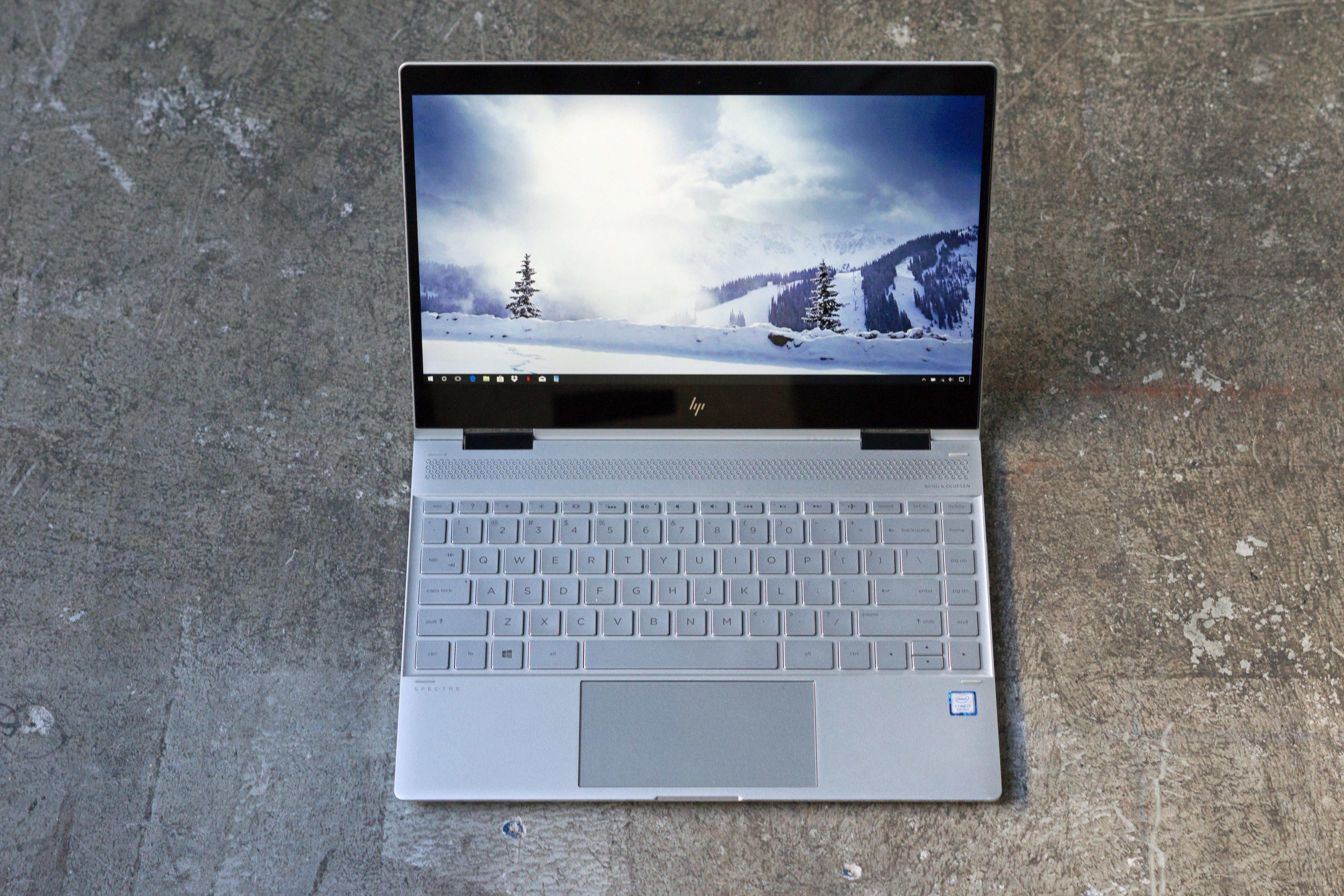 That new webcam is also now an infrared camera that supports Windows Hello face authentication. If you'd rather not use your head to unlock your laptop, Dell has cleverly integrated a fingerprint reader into the power button that sits just above the keyboard.
The XPS 13's display options now include an optional 4K UltraHD resolution screen with a 100 percent sRGB color rating and a maximum brightness of 400 nits. Those are dazzling specs, but unless you enjoy watching your battery drain you'll probably opt for the standard 1080p display.
Inside the XPS 13 is the same basic 8th-generation Core i7 quad-core that Dell refreshed with the previous XPS 13 that debuted a few months ago. Performance on the newest XPS 13 is beefed up by an upgraded cooling system that goes from a single heat-pipe and fan design to a dual-fan and dual-heat pipe.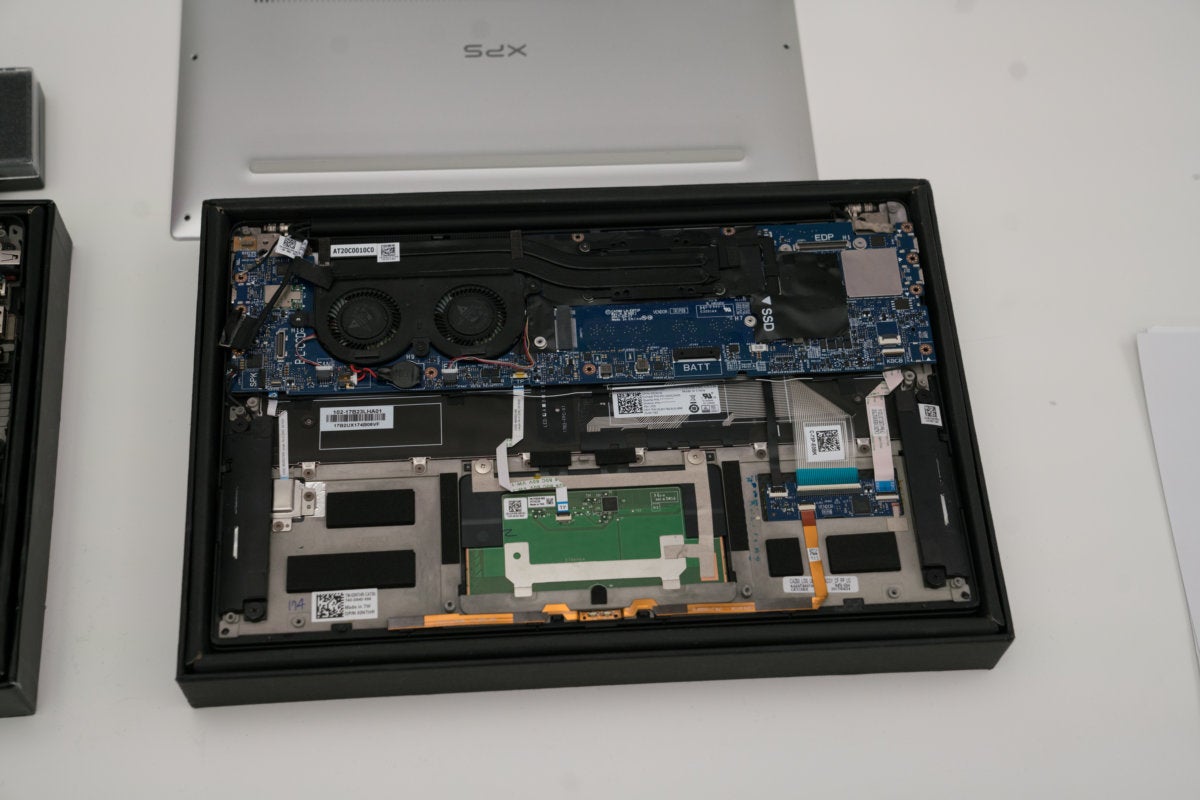 The performance
The result, Dell claims, is the "most powerful 13-inch laptop in its class." Dell's own tests against competing laptops shows the new XPS 13 kicking dust over such recognizable competitors as the HP Spectre x360 13t, Microsoft Surface Book 2, and MacBook Air and MacBook Pro.
We'll have to wait to test one before rendering a verdict, but our review of the 8th-gen Intel Core i7 tells us that the new quad-core CPU is a game-changer, so there may be some truth to the claims.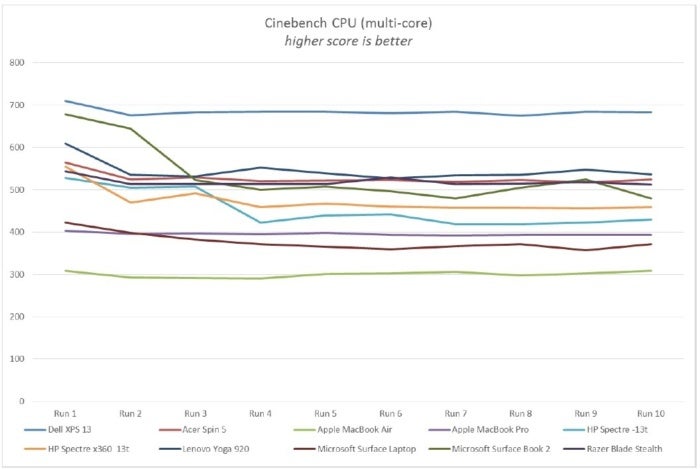 Battery life, Dell said, is still pretty awesome, with the new laptop rated at about 11 hours on the most power-hungry configuration: Core i7, 16GB LPDDR3, 1TB SSD and 4K panel. The power-sipping version with a Core i5, 4GB of LPDDR3, 128GB SSD and 1080p screen, will hit 19 hours and 46 minutes, according to Dell. Note, however, that the measuring stick is MobileMark 2014, which is pretty light-duty. Expect far less battery life on more typical browsing chores, with probably half the rated battery life in certain video tasks. Overall, it's not bad for a somewhat smaller battery of 52 watt-hours.
The elegance
Dell didn't just splurge on the insides, though, because it knows today's laptop buyer is all about what's on the outside too. Besides the standard aluminum and carbon-fiber model, Dell said more than a dozen people burned more than 11,520 hours figuring out a new rose gold and white model of the XPS 13.
And nope, it's not just paint, Dell said: The white palm rests, for example, are woven from nine layers of crystalline silica glass fiber. It's enough fibers, Dell says, that if you laid them end-to-end, they would stretch halfway from the Earth to the moon.
See, hardware and software isn't hard. It's the fashion engineers who are the true heroes.
The controversy
Change doesn't come without controversy, though, and we saved that for last to prevent you from mashing your fist into your screen.
The good news: Dell now includes two Thunderbolt 3 ports, plus a USB-C port. You even get a 45 watt USB-C charger too. There's also a microSD card reader and a Noble lock port.
The bad news: We're pretty done listing the expansion ports on the XPS 13. Yup, Dell left the truly universal USB Type-A behind to "save space."
Are you triggered, or are you already used to seeing companies remove popular ports while you weren't paying attention? Well, at least Dell gives you a USB-A dongle in the box. Oh, and it did have the courage to retain an analog combo headphone jack. For now.
Dell's XPS 13 has arguably led the way for other Windows thin-and-lights in the past. Now that the company's made a huge redesign investment, we'll be interested to see who follows. We also hope to get a unit in for review so we can figure out whether less will really give you more.