It's been less than a year since Mad Catz filed for bankruptcy, smothered under a pile of unsold Rock Band peripherals, probably a few warehouses of Saitek flight sticks, and who knows what else. Did you miss them? Then wipe those tears away because Mad Catz is "back in the game."
Their words, not mine.
Yes, Mad Catz is back, and seemingly focused on the PC landscape. Its website is live now, with a staggering eight different versions of the RAT mouse right out the gate, five mousepads, two versions of the Strike keyboard, the ES Pro "gaming earbuds," and the Freq 4 headset.
Mentioned in this article
Logitech Powerplay Wireless Charging System
It's quite a lineup, though there are a few standouts. The RAT Air for instance is a wireless version of the iconic mouse, with a gimmick: It comes with an RGB mousepad that powers the mouse while you play. Unlike Logitech's Powerplay tech, there's no battery inside the mouse itself—meaning you'll have to plug it in when away from your computer. But it's an interesting concept, and I'm curious to see how it works, if it works at all.

There are also a half-dozen wired iterations of the RAT, featuring different sensors, different levels of customization, and so on. The most advanced is the return of the RAT Pro X3, which lets you not only swap every single side panel but also the mousewheel casing and the sensor. Also interesting: It uses the PWM3389 sensor, which up until now was a proprietary design for the DeathAdder Elite ($70 on Amazon) and a handful of other Razer mice.
[ Further reading: The best gaming mice ]
Keyboard and headset offerings are decidedly more tame. The Strike 4 is a pretty standard-looking RGB mechanical keyboard, and at the moment Mad Catz's copy doesn't say what switches it'll employ. The transparent switch housing leads me to believe it's Cherry switches, but that's just a guess.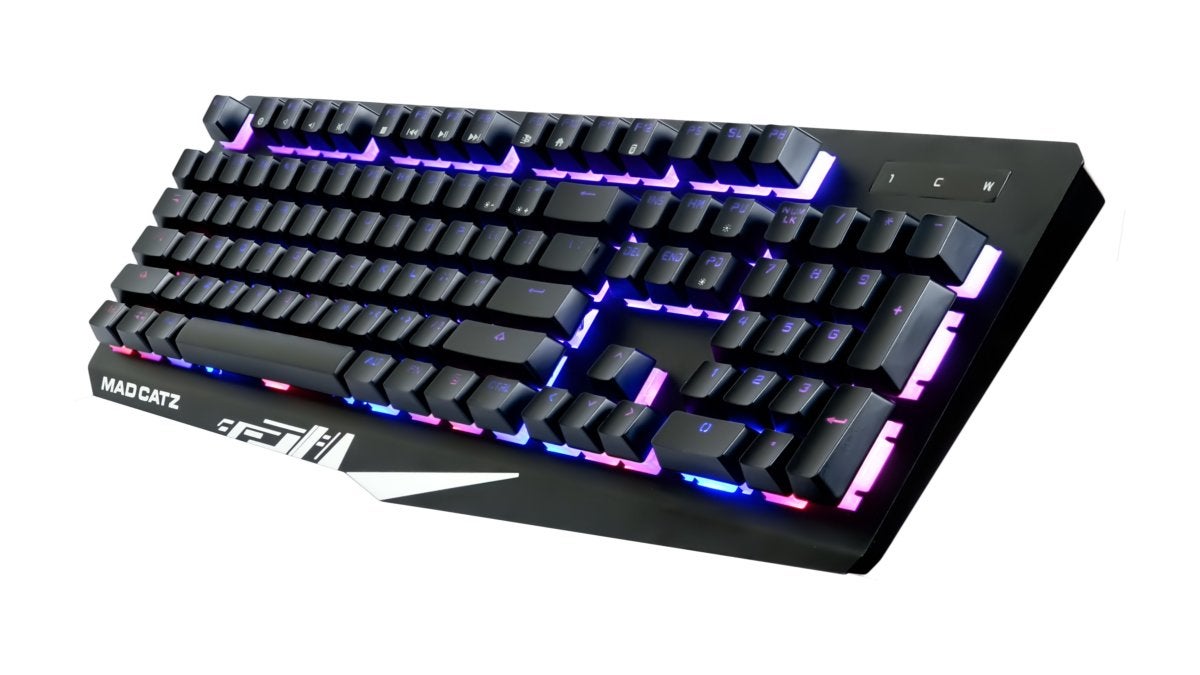 Then there's the Freq 4 headset, which…well, it's a gaming headset.
In any case, Mad Catz is back. I'm a bit surprised honestly that they kept the brand—after all, for many people the Mad Catz name is synonymous with the busted second-player controller your friend/older sibling foisted off on you before kicking your ass in Smash Bros. "Oh yeah, sorry, the A button just doesn't work anymore," they'd say before going on a 10-game winning streak.
But uh, that was the old Mad Catz. This is a new Mad Catz, formed from the ashes and according to CNET now owned by some sort of Chinese holding company. Welcome back?