Acer's hiding a quiet revolution in its mainstream Chromebook 11: two USB 3.1 Gen 1 (5Gbps) Type-C ports, which work for connectivity and for charging. Don't run in a panic to the dongle store—you still get two USB 3.0 Type-A ports (whew!). But USB-C has remained rare in entry-level machines like the Chromebook 11. This tells us the tide is turning, and all the benefits of USB-C will soon be available even at budget levels.
Chromebook 11 specs and features
The Chromebook 11 CB311-8HT and CB311-8H, announced Saturday at CES and due to ship in April, otherwise represent a simple refresh of the company's longstanding and popular product line. The pricing will start at $249. Here are the specs and features we know.
CPU: Intel Celeron (part numbers were not specified)
RAM: 4GB is the only amount offered.
Display: 11.6-inch, 1366×768 IPS in touch (CB311-8HT) or non-touch (CB311-8H)
Storage: 16GB or 32GB eMMC
Webcam: HDR (high dynamic range, which should deliver better image quality) with integrated microphone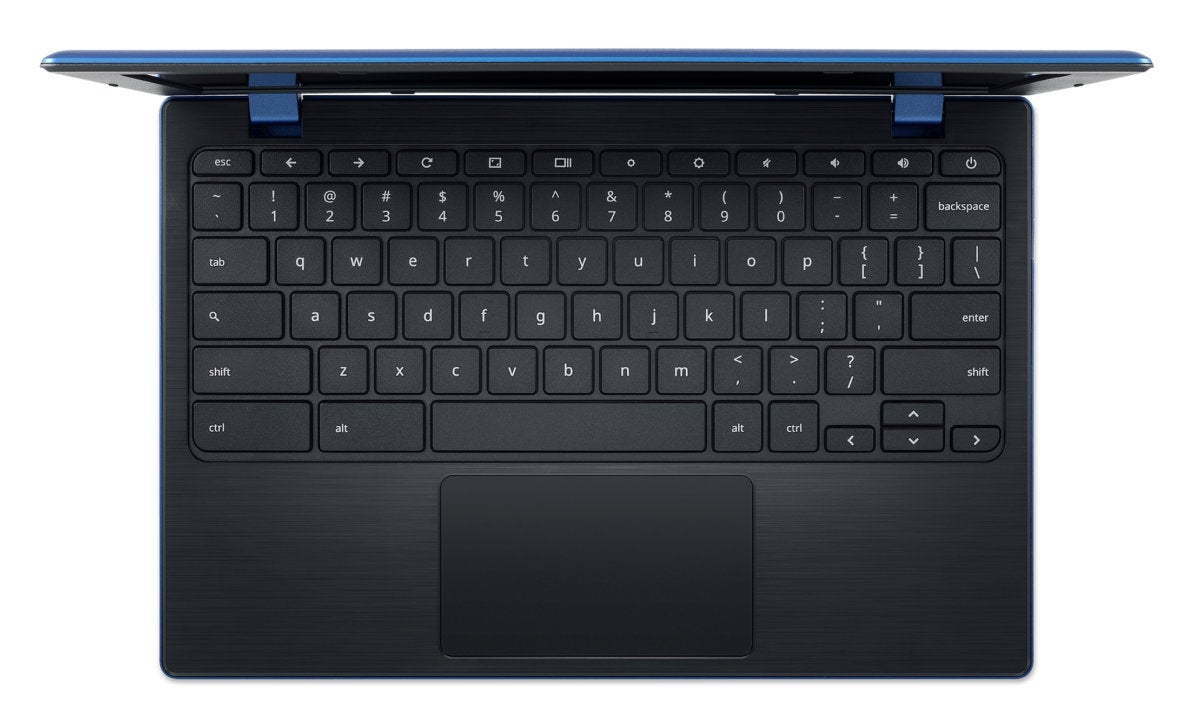 Connectivity:
Two USB 3.1 Gen 1 Type-C ports
Two USB 3.0 Type-A ports
One microSD card reader
Weight: 2.43 pounds
Thickness: 0.71 inch (no other dimensions were provided)
Battery life: Up to 10 hours
As with other recent Chromebooks, the Chromebook 11 supports the Google Play Store, so you get access to all the Android apps you could possibly want. Google's still working on making these apps more Chromebook-friendly, but their simple availability has increased the usefulness of Chromebooks beyond education and basic web browsing.
Acer's Chromebook 11 is so mainstream you might overlook it. This year, with Android app support and especially USB-C, it's a sign that the average computing experience is moving forward—but gently, so you're not shut out of your precious USB-A peripherals just yet.
Note: When you purchase something after clicking links in our articles, we may earn a small commission. Read our affiliate link policy for more details.