Those crazy-good prices you saw on AMD's stellar Ryzen CPUs aren't going away.
At CES Sunday night the company announced permanent price cuts to some Threadripper, Ryzen 7, and Ryzen 5 chips. (Links point to Amazon.)
From there the price reductions get a little less impressive, but nevertheless noteworthy:
Here are all the details, in the chart below: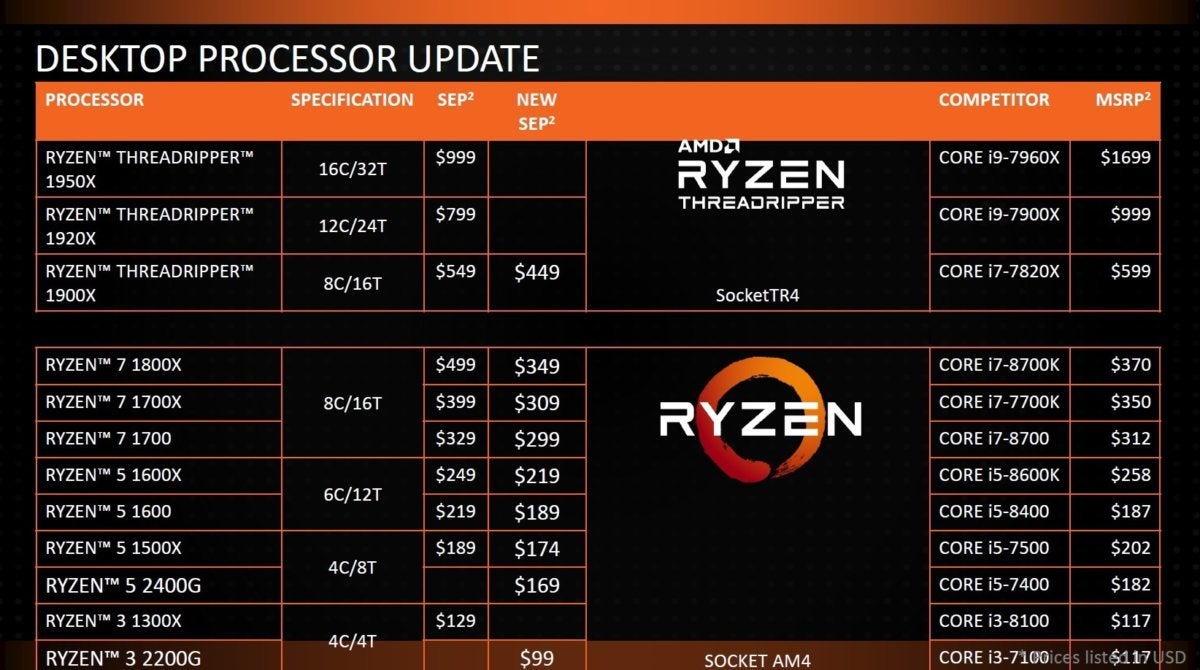 Mentioned in this article
AMD Ryzen 7 1700 Processor with Wraith Spire LED Cooler
If you're wondering why AMD's being so nice to you, don't. This probably isn't a desperate bid to clear inventory. More likely it's part of AMD's plan to pressure Intel to match its rival's performance value. That's great news for consumers (if not for Intel).