The dream of turning any cheap PC into an impromptu gaming rig took a step closer to reality late Sunday night, as Nvidia announced that its GeForce Now game-streaming service is now available on PCs—and even better, giving this beta build a whirl is free.
GeForce Now essentially rents you a speedy virtual gaming PC stored in Nvidia's servers, where you can sign into digital gaming accounts like Steam or Uplay or Blizzard's Battle.net, just like you would on a computer in your home. Your BYO games install on the virtual gaming PCs in mere seconds. When you play those games on your computer at up to 120Hz at 1080p resolution, it's really being played on that far-away server and streamed to your PC over the Internet. It's wild! Last year I even played Witcher 3 on a MacBook Air.
Note that the PC version of GeForce Now is wildly different than the Nvidia Shield service of the same name. On the Shield, GeForce Now is a subscription service that gives you access to a library of games. On PCs, your subscription only grants access to the virtualized gaming PC on Nvidia's servers, and you need to bring your own games.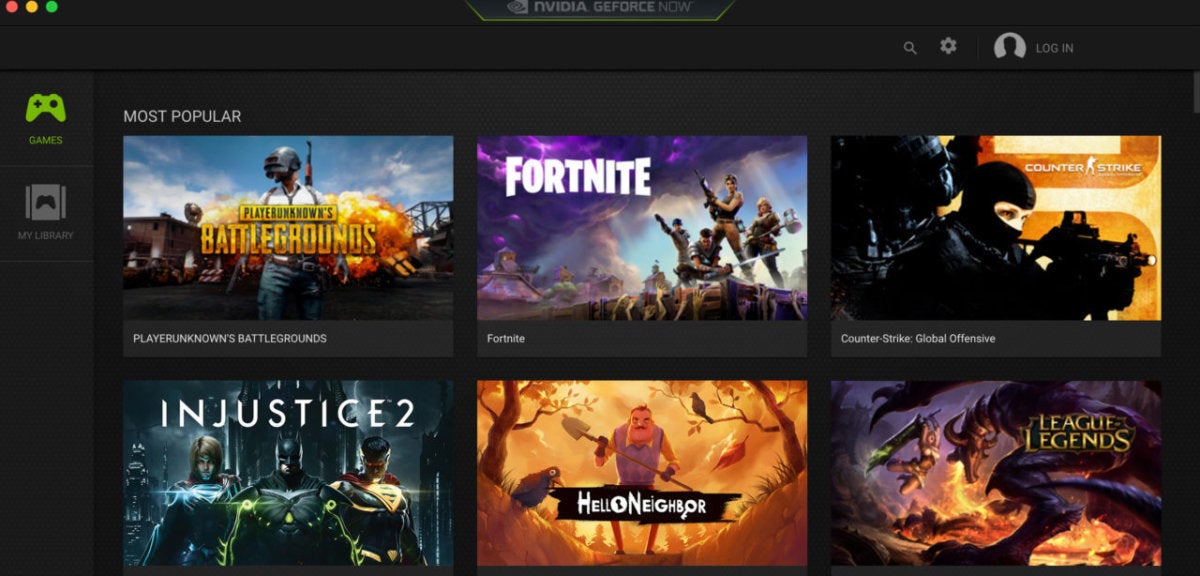 Getting game-streaming right can be tricky though—similar services have a (deserved) reputation for latency issues, visual artifacts, and more. Even a company with the resources of Nvidia aren't immune, it seems. When GeForce Now was announced at last year's CES keynote, Nvidia said the PC beta would launch in March 2017. "The important thing to realize about that is that's still years away from really becoming a major gaming service," Nvidia CEO Jensen Huang told investors in May. "And it's still years away from being able to find the right balance between cost and quality of service and the pervasiveness of virtualizing a gaming PC." And while the service finally launched last October, it was only for Macs.
[ Further reading: Meet Nvidia's BFGDs: Massive 4K, 120Hz G-Sync HDR displays bigger than your TV ]
But set all that aside! It may be a bit later than expected, but GeForce Now is here for PCs. Head over to Nvidia's GeForce Now webpage to request beta access if you live in North America or Europe. The service is free during the beta period, so you can see if the service's gaming chops meet your needs before dropping cash on a subscription when GeForce Now eventually exits beta.
When it does exit beta, the service won't be cheap. At CES 2017, Nvidia said that GeForce Now will cost $25 for 20 hours on a virtual PC with GeForce GTX 1060-class graphics, or 10 hours of GTX 1080-level performance.