One of my favorite CES pastimes is finding superfluous, ridonkulous, but totally awesome PC gear, like MSI's illuminated SLI bridges with integrated fans from a few years back. CES 2018 proper hasn't even kicked off yet but I think I've found this year's winner: The Asus ROG Bezel-Free Kit for multi-monitor setups.
The ROG Bezel-Free Kit eliminates the ugly, chunky bezels marring an otherwise unblemished multi-screen expanse when you connect a few displays together. Nothing breaks gaming immersion like bezels as you're tracking action from screen to screen. And get this: Rather than packing advanced display technology or sensors, the ROG kit (created in conjunction with one of Asus's panel partners) eradicates those bothersome bezels with a simple trick of the light.
Here's Asus describing how the kits work:
The concept is simple. Thin lenses are placed along the seams where screens meet; they contain optical micro-structures that refract light, bending it inward to hide the bezels underneath… The lenses are made from PMMA, a type of transparent thermoplastic that's much more durable than glass. This material lets 90 percent of the light from the monitors shine through, making the picture under the lenses slight dimmer than the rest of the screens but less distracting than the opaque seams created when two bezels are pushed up against each other. Reducing the dimming requires glass lenses that are too fragile to be practical for mass production.
Badass.
Asus says that setting up the Bezel-Free Kit is easy-peasy, with custom clips for the top and bottom of your monitors holding the lens in place. The entire kit consists of just those pieces. The lens is set at a 130 degree angle "because it offered the best balance of comfort and immersion in internal testing."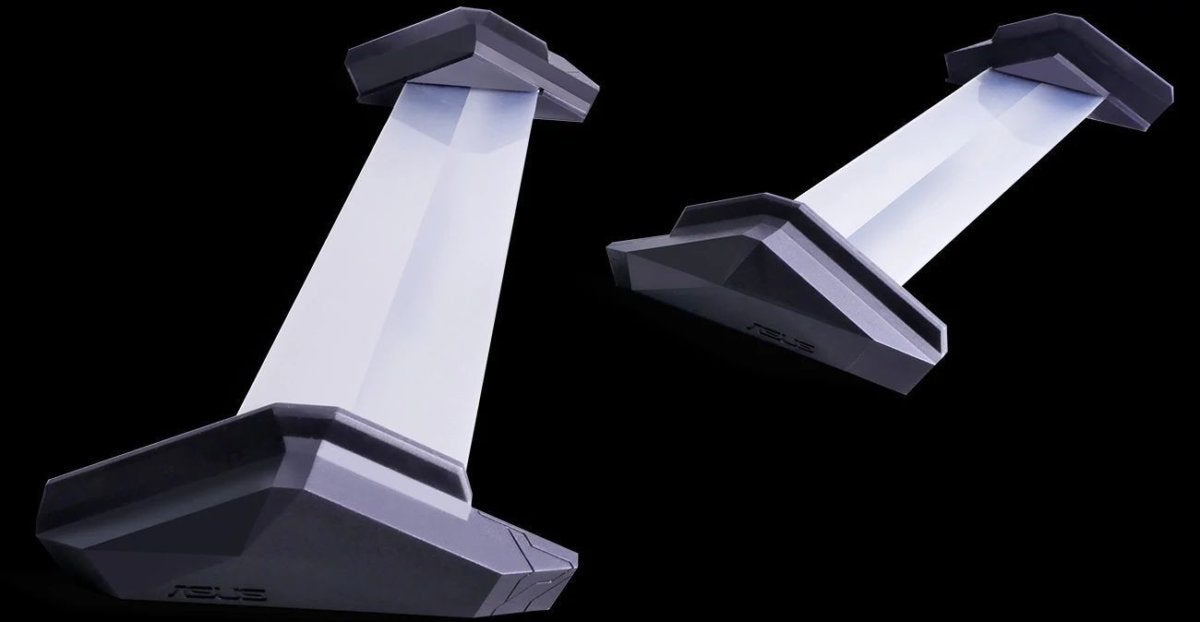 Mentioned in this article
Asus ROG Swift PG258Q 1080p 240Hz G-Sync monitor
Price When Reviewed:
$599.00
The kits need to be designed for specific monitors to ensure the proper alignment of the lens, Asus says, with the version revealed today being designed for the ROG Swift PG258Q ($560 on Amazon) and Strix XG258Q ($450 on Amazon) gaming monitors. That said, the kits can be adjusted to fit other displays, and Asus told The Verge that the kit "will work with a wide variety of 'thin' bezel designs [from other vendors], but you do want the monitors to be the same size for the best possible display output."
There's sadly no word on price or availability. In fact, Asus says it's showing off the Bezel-Free Kit to "gauge interest." Hey, Asus: I'm interested!
Clearly, Asus has big screen gaming on the mind, having also announced a 65-inch G-Sync "BFGD" monitor at CES.