Lenovo's Miix 630 looks a lot like Microsoft's Surface Pro, a Windows tablet with a detachable keyboard, but there's a key difference. Announced Monday night at CES, the Miix 630 joins a small, but growing cadre of systems that run on Qualcomm's Snapdragon 835 Mobile PC platform. Updated May 31, 2018 with pricing from Amazon.
Mentioned in this article
Miix 630 81F10001US (Snapdragon 835)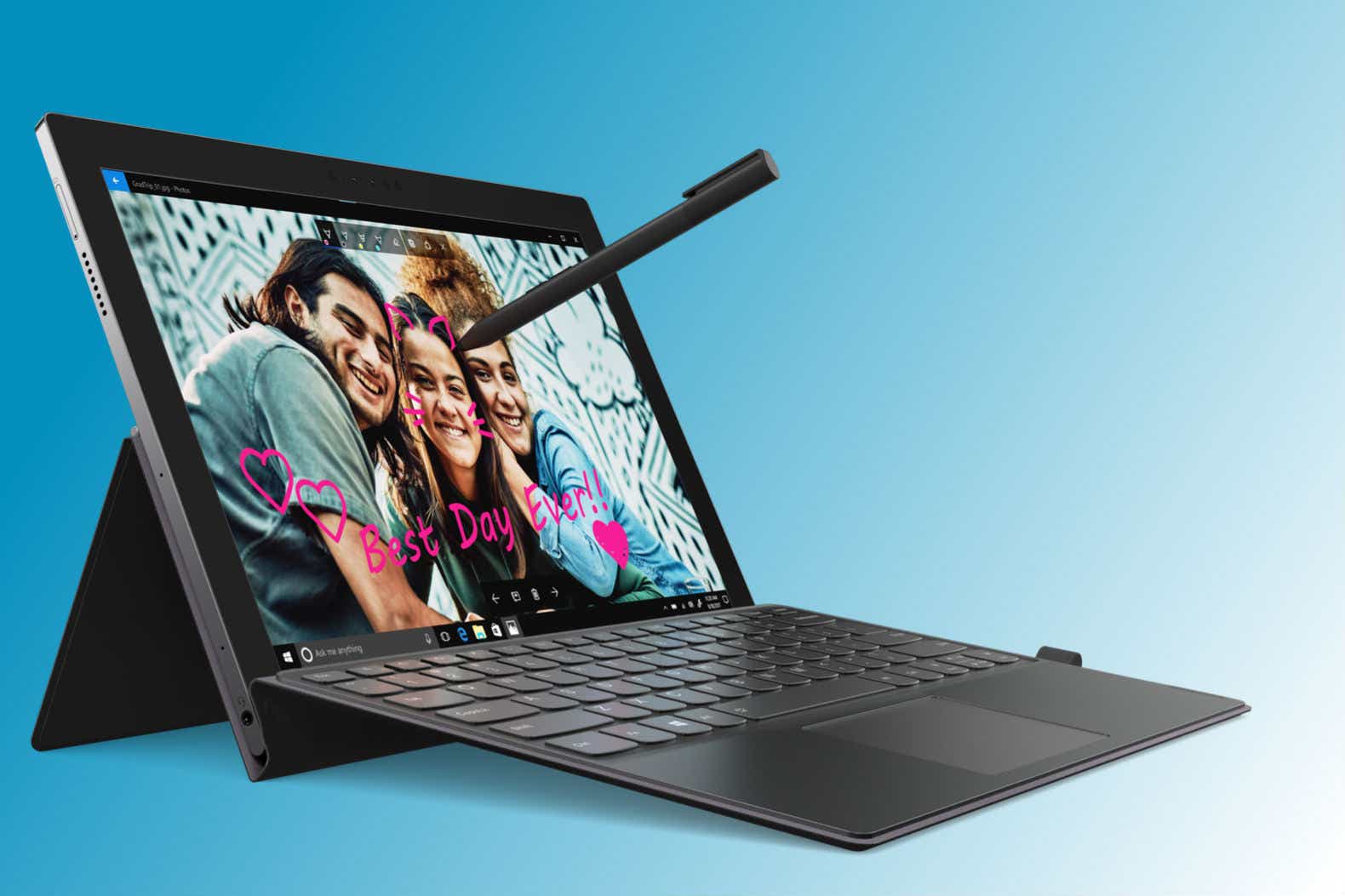 Putting this high-end smartphone chip into a Windows PC brings the promise of slimmer, lighter systems that run for many hours longer than a similar system would if based on an Intel or AMD CPU. The tradeoff is performance: Qualcomm has acknowledged that its laptops probably won't be as fast as AMD- or Intel-based counterparts.
The Lenovo Miix 630 looks like any other 2-in-1 Surface clone. In our brief time with the Miix 630, it felt slender and light, with very few ports in its slender chassis. The keyboard attaches along one edge of the tablet using pogo pins. An attached, hinged flap acts as a kickstand and can assume a wide range of angles.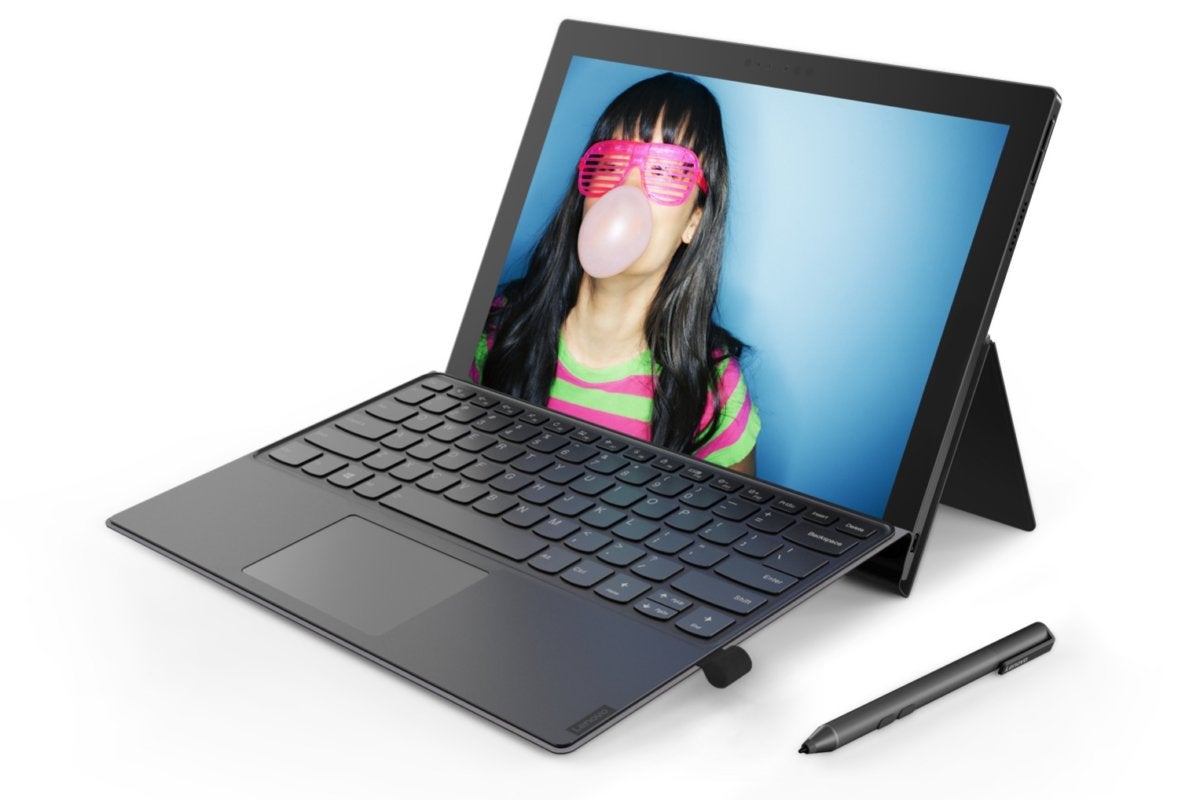 The company's betting some people will care more about the convenience of longer battery life than the performance hit. We'll examine that tradeoff for ourselves if we get a chance to test it. Meanwhile, here are more details about the Miix 630.
Lenovo Miix 630 price, features and specs
Price: The Miix 630 has a starting price of $800. The Model 81F10001US is $900 on Amazon.
CPU: Qualcomm Snapdragon 835
RAM: 4GB or 8GB
Storage: 64GB, 128GB, or 256GB
Graphics: Qualcomm Adreno 540 (integrated)
Display: 12.3-inch WUXGA+ (1920×1280) with Corning Glass
Ports: One USB-C (generation not specified), one SD card slot, one nano SIM slot
Pen: Included, with 1,024 levels of pressure sensitivity (a bit primitive) and a handy storage loop on the right side of the keyboard
Cameras: 5MP front, 13MP rear
Battery life: Up to 20 hours on a 48Wh battery
Weight: 2.93 pounds
Dimensions: 11.5 x 8.2 x 0.6 inches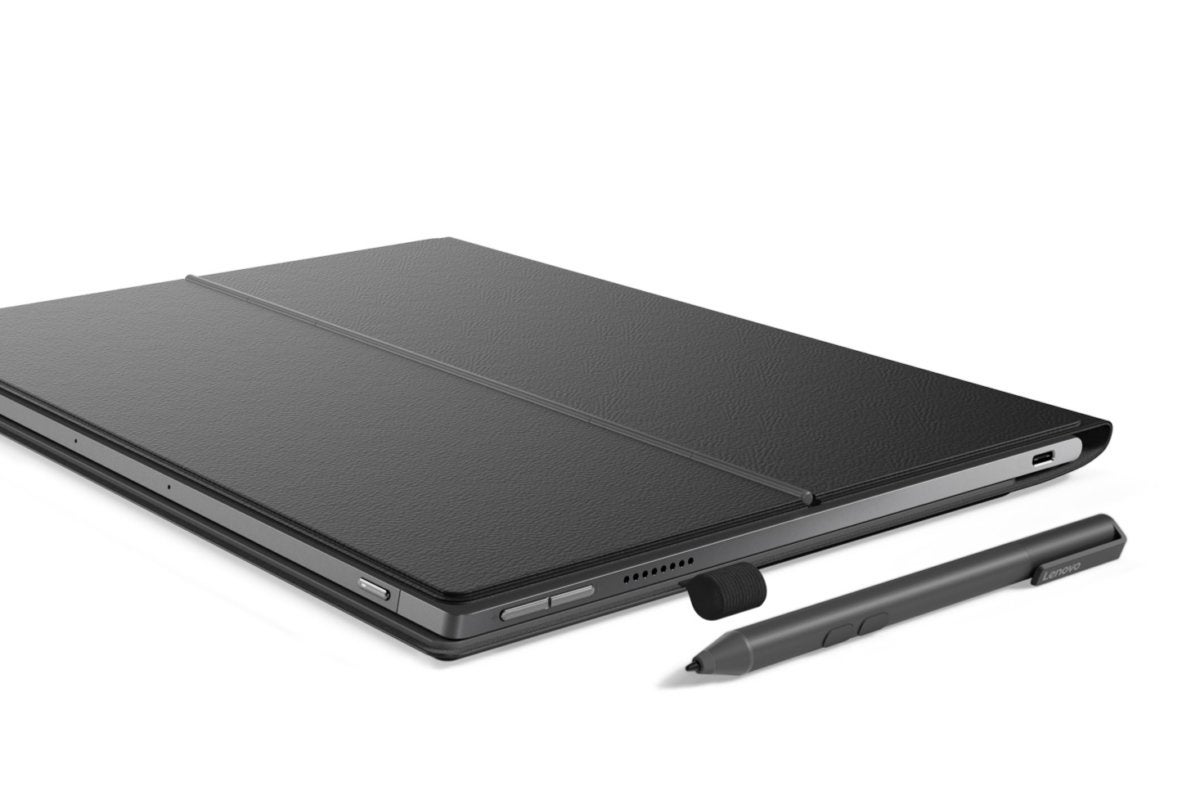 Always Connected PC costs remain murky
With the Miix 630 and other partner systems, Qualcomm is pushing the idea of "Always Connected PCs" that can be online from anywhere. The Miix 630, for instance, has integrated 4G LTE.
The details on how the cost of data plans figures into the purchase remains murky. A few vendors have said they'd include trial plans with the purchase of a product, eventually nudging you to pay up for your own plan. Lenovo had no information about what it would offer.
Another difference to note: The Miix 630, like the other Qualcomm-based PCs we've seen so far, runs Windows 10 S. This streamlined, simpler OS that runs only WIndows Store apps may help the Qualcomm PCs operate more smoothly. However, as with all Windows 10 S machines, you have the option of switching to Windows 10 Pro. Lenovo's fine print indicates you have 180 days from the day of activation to make the switch.
Long battery life is a great thing, but mixing that with the Windows 10 OS clearly remains a challenge—or Microsoft wouldn't be so enthusiastic about Qualcomm's entry into the PC market. We don't know whether enough users will be so delighted by how long their laptops last that they won't mind the compromises. We hope to test it ourselves and let you know.