Microsoft fittingly released Windows 10 Insider Preview Build 17074 in the late hours of Thursday afternoon. The new build adds improvements to Quiet Hours, which will automatically dial down notifications, as well as a host of other improvements such as autofilling forms in Microsoft Edge.
As might be expected, Microsoft's first Insider build of 2018 is a large one. Though the majority of changes might be classified as cosmetic rather than substantive, one of the most significant areas of improvements includes ebooks, whose interface now is both more user-friendly and consistent.
It's also worth noting that, while Microsoft has reportedly rolled out mitigations for the Spectre and Meltdown vulnerabilities in its Janaury rollup updates, this new patch also includes (possibly new) mitigations to protect Windows Insiders from both vulnerabilities.
We've compiled the top five features of the new Windows 10 Insider Build 17074qq:
1. Quiet Hours allows for uninterrupted work, games
One of the most noteworthy features of the new build is an improved version of Quiet Hours, which you can program as a (well, almost) Do Not Disturb feature. While Quiet Hours is on, you won't receive as many notifications as you might otherwise, and they'll be restricted to your most noteworthy people and apps.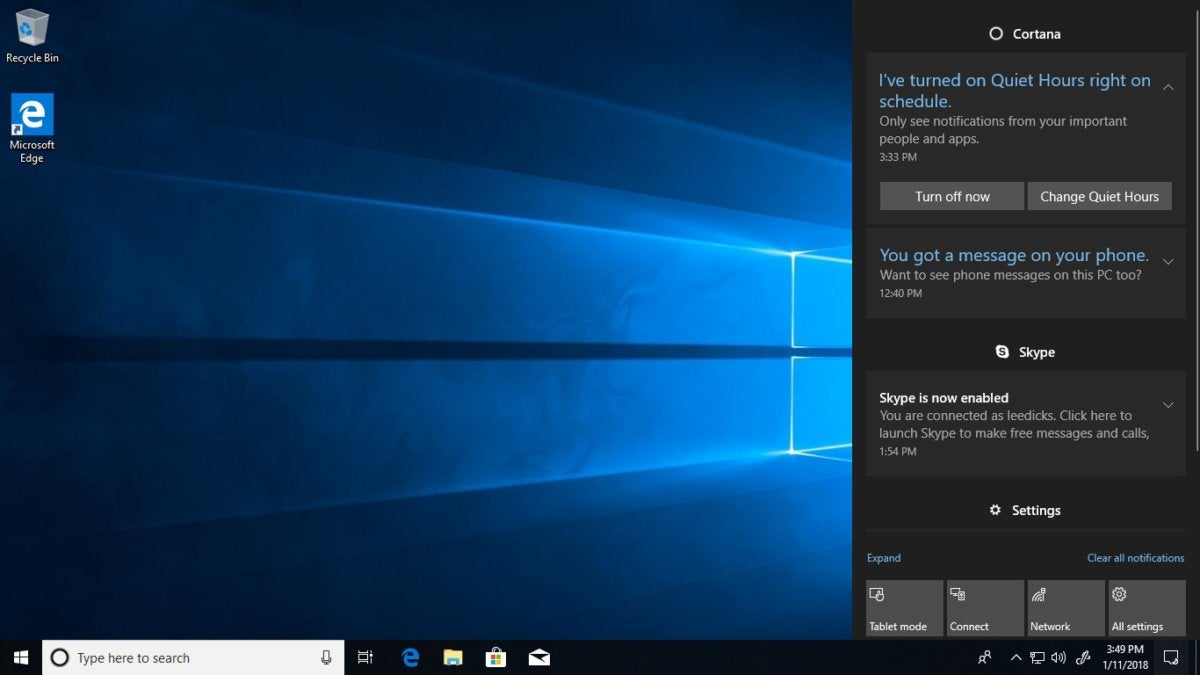 Quiet Hours will automatically kick on while you're gaming, specifically a full-screen, exclusive DirectX game. Windows will also turn on the feature while you're duplicating your display, ensuring that no unwanted emails interrupt your presentation. The exception, it appears, will be your MyPeople contacts, as people pinned to your taskbar will automatically be able to "break through."
2. Credit cards are now stored within Edge
This is a way overdue feature for Microsoft Edge: It's been eight years since Chrome added autofill into its own beta channel. Finally, Microsoft Edge will store your credit card within the browser, and you can select the card from a drop-down menu to auto-populate the information. The CVV info is never saved, though, so you'll either have to memorize it or haul out the card anyway.
3. Edge's ebooks experience improves markedly
Microsoft spiffed up its ebooks experience, which is also part of Edge. First and foremost, the company gave ebooks stored as EPUB, PDF, and Reading View a fresh new look, compliments of its Fluent Design aesthetic. Finally, too, you can read them in a full-screen mode.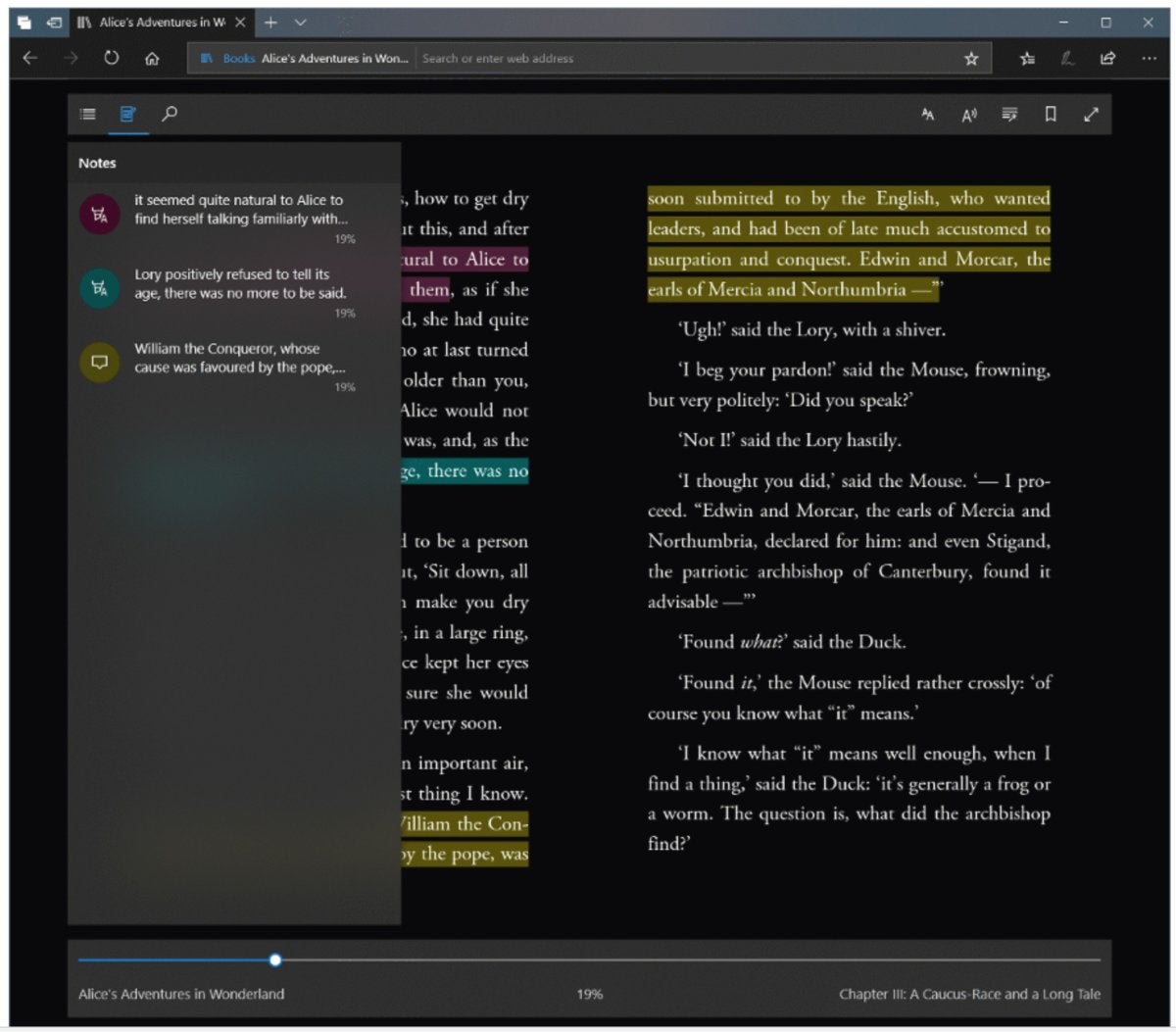 Edge does a better job of keeping track of your progress and notes as your ebooks roam among devices, Microsoft said.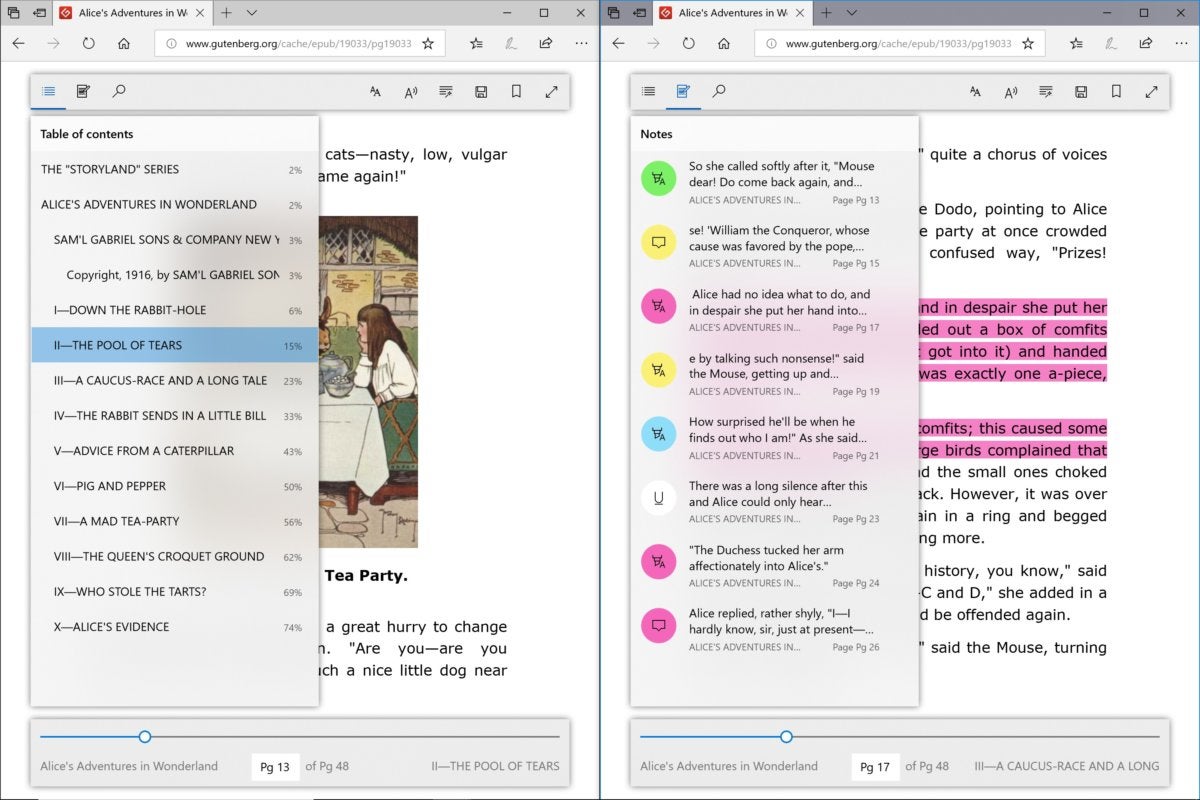 Microsoft added support for EPUB Media Overlays. That's a fancy name for a customized audiobook experience, where Edge will highlight words as the narrator reads them. Finally, Microsoft's bookstore will even make suggestions if (god forbid) your ebook library is empty.
4. Handwriting is added to text fields
One challenge Microsoft faces with offering so many ways to input data within Windows is that not all of them progress at the same pace. Microsoft's emphasis these days is the pen, which received an improved handwriting recognition box as part of the Fall Creators Update. That box now triggers when you tap the pen on a text field, so you don't have to fumble with the software keyboard in tablet mode.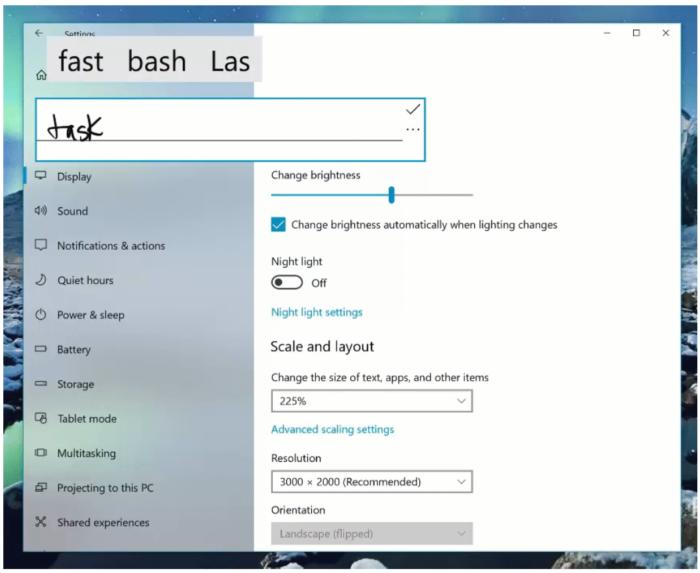 5. Is a Windows S revamp coming?
It's not clear whether this is significant, but this build includes some new terminology for Windows 10 S.
"Insiders running Windows 10 S may have noticed that after upgrading to the latest builds, their PC appears to be running 'Windows 10 Pro In S Mode,' Microsoft said. This change is by design and these PCs will continue to function as Windows 10 S PCs and will continue to be able to take Insider Preview builds as part of testing RS4. We'll have more to share as we get closer to the next Windows 10 release."
It's a little hard to say what this means right now, but we may find out more in the future.
While those are the major improvements to build 17074, there are a number of other, smaller enhancements. The blog post lists them all, including the possible issues and their workarounds. Remember, the next (unnamed) version of Microsoft's Windows 10, aka "Redstone 4," is due this spring, most likely in late March or early April.
Clarification: The new build improves Quiet Hours, rather than adding the feature to Windows 10.
Note: When you purchase something after clicking links in our articles, we may earn a small commission. Read our affiliate link policy for more details.