At a Glance
Expert's Rating
Pros
Simple interface
Informative home network scanner
Cons
False alarm network security alerts are not uncommon
May see small performance drop on mid-range PCs
Our Verdict
Bullguard has all the features you could want in a PC security suite, including disk scans, vulnerability alerts, home network monitoring, parental controls, and backups. But it could zap a bit of performance from mid-range PCs, and its security alerts can be a little overzealous.
Best Prices Today: Bullguard Premium Protection 2018
Bullguard Premium Protection is feature-packed with what the company calls "next gen anti-malware," a new game optimization tool, and a "firewall on steroids." As a premium security suite it certainly has all the necessary features and then some. Bullguard's protection is also highly rated by independent AV testing organizations, but this combination of heavy security does come with its problems, especially for older machines.
Bullguard tries to be a very simple desktop application to navigate and understand. For the most part it succeeds, though you do have to get used to its logic. When you first fire it up, Bullguard Premium Protection presents a tiled interface for all of its major sections including: Antivirus, Firewall, Vulnerabilities, Backup, Game Booster, PC Tune Up, Parental Control, and Home Network Scanner. When each featured section of the security suite is running smoothly you'll see a green checkmark on its respective tile.
The tiles are not clickable as you might expect. Instead, you access everything via Bullguard's drop-down menus on each tile.
To access the program's settings you can click the cog icon in the upper-right corner. Alternatively, each drop-down menu offers a Settings entry to jump directly to that section's options.
Note: This review is part of our best antivirus roundup. Go there for details about competing products and how we tested them.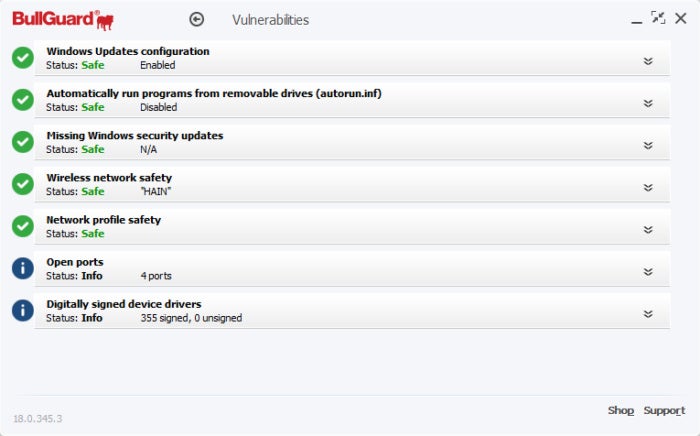 For day-to-day operations, the Antivirus and Firewall sections are pretty much trouble-free and can take care of themselves unless you want to run a manual scan. The Vulnerabilities section's at-a-glance breakdown of your PC's current security status is worth looking at, however.
The vulnerabilities section can tell you if Windows Updates are configured to download automatically, if autorun is disabled, if you're missing any Windows security updates, and the status of your wireless network. This section can also let you know if you have any open ports, with detailed information such as which programs have them open. It would be nice if Bullguard offered an option to close any programs with open ports that you're not using, but currently this window is only informational.
Bullguard's Backup feature is pretty straightforward, offering the ability to automate the process for backing up documents, photos, music, and so on. You can send your backups to Dropbox, Google Drive, OneDrive, and local external storage—either wired or on your home network.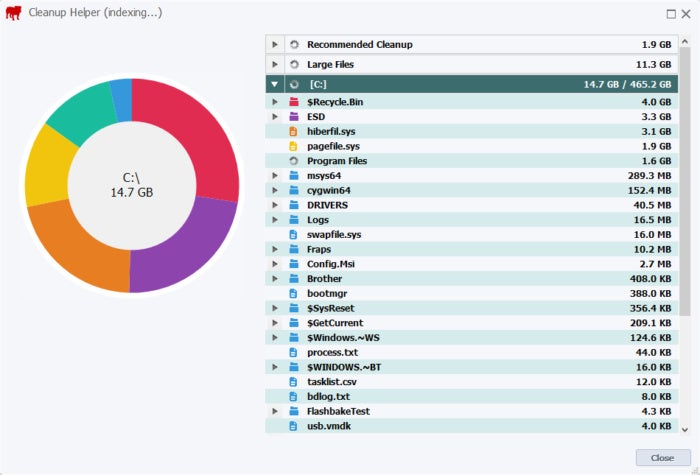 One of the features I particularly like is Bullguard's PC Tune Up , which did a great job of freeing up some storage space by dumping caches, crash dump files, log files, and so on.
If you have kids, Parental Controls makes it easy to set profiles based on separate Windows user accounts on your PC. Bullguard offers age-appropriate preset profiles that are completely customizable for scheduling computer access at certain times each day, restricting access to specific applications, and blocking specific websites.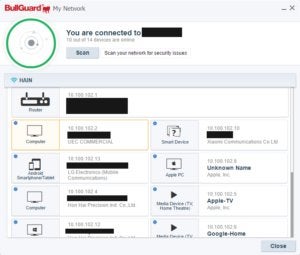 As with security suites like ESET, there's a home-network scanner that lets you see all the devices connected to your network. Click on a device and you can see if it's a potential security vulnerability, as well as basic data like the device's IP and Mac address.
These home-network scanners will become more important as smart home devices become more common.
Finally, there's the Game Booster feature, which is supposed to minimize any background activity on your PC so resources are dedicated to gaming. In my experience, however, Game Booster didn't always work. In fact, running Bullguard while I was playing a resource intensive game resulted in a noticeable frame-rate drop on my mid-range PC.
For this test, I used a Lenovo X220 laptop hooked up to an external GPU—an Nvidia GeForce GTX 750Ti. It's not much of a gaming PC, but it can achieve console-level performance. Given its age, and the fact that it can't use a full 16 lanes of PCIe bandwidth, every bit of resource counts.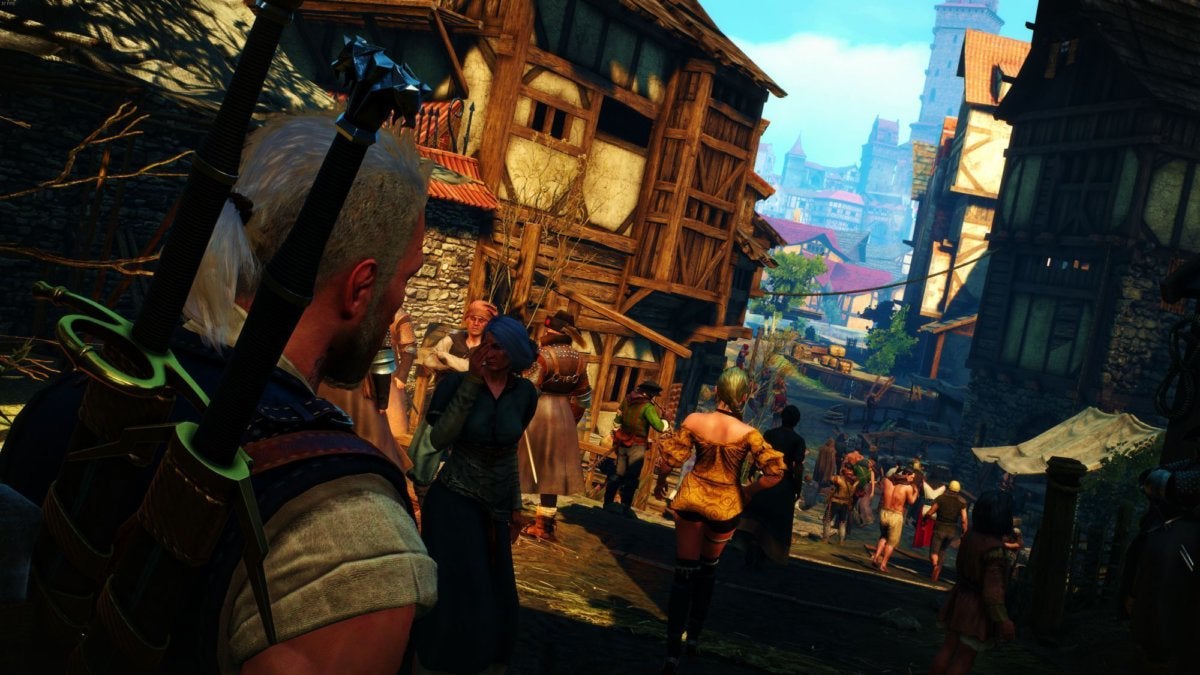 Without Bullguard on my PC, I was able to squeeze out 25.51 frames per second from The Witcher 3 using mid-range settings. With Bullguard my performance dropped to 19.95fps. That is the difference between low-end playable and impossible to play. Anyone with a higher-end system may not notice much of a performance drop, but if you're running a budget rig that does some gaming then Bullguard may not be the best choice.
Bullguard also lacks a manual game mode option that would let you significantly reduce the security program's background activities when enabled. Other less performance-heavy games ran just fine with Game Booster, however, such as Tom Clancy's The Division.
Beyond the desktop interface, Bullguard likes to deliver pop-ups, but they are mostly helpful and informative. It does turn your PC into security central for your home network, but that's probably a good thing. Each time a new device appears on your network, for example, Bullguard sends you a notification.
Bullguard also delivers security updates that can be incorrect or overblown. Several times Bullguard alerted me that my Google Home was doing a port scan and trying to "attack" several ports. The same thing happened when a Kindle connected to the network.
One alert I did like was that Bullguard automatically scanned USB drives any time I plugged them in to my PC. The feature doesn't try to stop you from using the external drives, but it will scan them for any potential malicious code. That strikes a nice balance between usability and security.
Bullguard Premium Protection also offers several features for your online activity. First, it actively monitors your search results and Facebook for malicious links—like many other security suites do. If you see a green check mark then the link is considered safe. If you see anything else, tread carefully.
In my tests, Bullguard's protection was a little overzealous and caused problems with Firefox. At one point it wouldn't allow me to see Google, claiming the site was a security threat. I got around this by going to Settings > Advanced > Antivirus > Safe browsing, and then unchecking all the search engines and Facebook. That turns off all the safe-link monitoring, but if you can't even access the website you need what's the point of the feature? This only happened to me on one machine, however, and it went away after I reinstalled the security suite a few days later.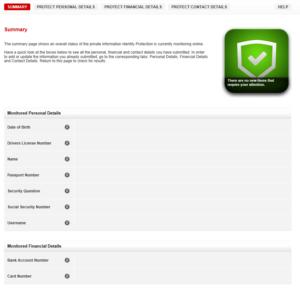 There's also a web-based feature called Identity Protection. This actively monitors the internet for misuse of your personal information such as your Social Security Number, bank accounts, credit cards, Driver's License number, and so on. Whenever your personal data leaks you'll get an alert from Bullguard.
Bullguard uses Experian's Data Patrol service for this so you'll have to provide your information to Experian to use it. To activate the feature you first have to log in to Bullguard's online dashboard in your browser, and add your phone number and email under My Communication – Send alerts to. This functions as an opt-in to receive Identity Protection alerts.
Once that's done, you'll see an Identity Protection tab at the top of the webpage. Click that, follow the instructions, and you're on your way to protecting your identity online.
Premium Protection also offers a number of add-ons for your browser and email program (if you use one), which you can activate for added protection.
Bullguard costs $99.95 per year for 10 devices, which is the standard licensing scheme for the premium-level security suites. If you're looking for something cheaper, Bullguard's Internet Security is $59.95 and has everything that Premium Protection offers minus Identity Protection.
Performance
As far as malware detection goes, Bullguard is about the same as every other top-tier security suite. In its April 2018 round of testing, A-V Test said Bullguard hit a 100 percent rating on the organization's 0-day and malicious attacks with 202 samples. A-V Test's regular malware test also gave Bullguard a perfect score.
A-V Comparatives scored Bullguard fairly well, but not quite as high as A-V Test. The organization's malware-protection test rated a 99.3 percent with five false alarms from more than 20,000 samples, and 15 compromises. As for AV comparatives' real-world protection test, with 224 samples Bullguard hit about 97.8 percent with three false positives.
For our own in-house performance tests Bullguard did not do well in the PCMark 8 Work Conventional test. Our test PC—a modern mid-level Acer laptop—scores 2,538 on a fresh install. With Bullguard running after a full disk scan that number dropped to 2,476. Again, people with mid-range or underpowered PCs will likely notice a performance hit under heavy workloads.
For the Handbrake test Bullguard had no impact. The test PC usually completes the encode job of a 3.8GB MP4 file with the Android tablet preset in one hour, 15 minutes, and 30 seconds. WIth Bullguard installed that time dropped by eight seconds to 1:15:22. That's such a small change that we'll call it even and chalk up the difference to an anomaly.
Conclusion
You may find some problems with Bullguard, from overzealous web blocking to false alarm security alerts. Nevertheless, the protection is solid, the desktop program's interface is easy to understand, and the licensing terms are standard for similarly priced security suites.
Those performance issues do give me pause, however. If you have a mid-range or older PC that is often under heavy workloads, Bullguard may not be the suite for you.
Best Prices Today: Bullguard Premium Protection 2018