Beginning in February, Microsoft plans to offer a new feature for young students: Immersive Reader dictation, a new feature within Office 365 apps for Windows and the Mac. As a parent of two elementary school students, though, I'm concerned that this feature—which brings smartphone-style voice dictation to traditional desktop apps—will be an unwelcome crutch.
It's not just on Windows, either. Microsoft is pushing dictation onto Word for Mac, iPhone, Outlook Desktop, OneNote iPad, and OneNote Mac.
Even though I write about technology for a living, I'm sort of feeling my way through applying it toward parenting. Is a smart speaker an annoyance or a learning aid? Do I need to place hardwired parental controls on my kids' screen time, or can I just check up on them? And when do I need to have "the talk" about using the computer to solve problems that my kids are struggling with?
For example, my oldest is currently writing three collaborative stories, for fun, using Google Apps' similar dictation feature. (Immersive Reader is probably Microsoft's attempt to catch up.) My son doesn't see dictation as a crutch, but as a convenience.
In some sense, he's right. I've written about how Windows inexplicably lacks dictation, and how Cortana's speech-recognition features could be tapped to facilitate content creation. There aren't any broad statements being made here about whether dictation should replace the traditional keyboard. Microsoft already considers dictation to be an assistive technology, but including it within Office 365 demonstrates how easily it could be applied toward productivity.
That's where the problem lies: By including it within Office 365—and pushing it within Microsoft Education—Microsoft has released a calculator app for young writers.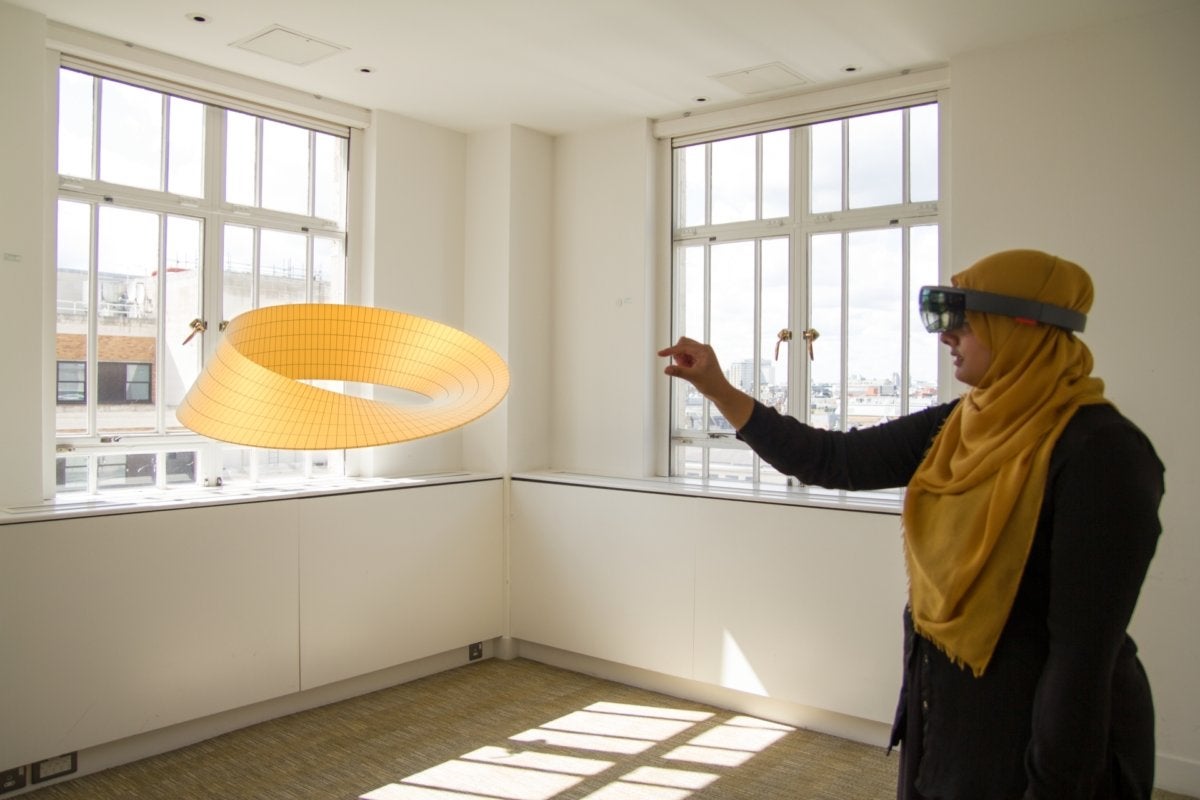 Dictation: Great for adults, a crutch for kids
Writing requires at least two basic skills: the ability to write coherently, with proper grammar and spelling; and the basic capability to enter those words on the page. My high-school writing skills involved mainly smeared ink on lined paper and a mishmash of older typewriters and early computer screens. My typing skills were spotty at best by the time I began writing papers on the early Macintosh.
I think that it's fair to worry that pushing dictation on a new generation of young students will have the same effect. My oldest son writes with a grasp of language and idiom that's way beyond his years, both writing and editing. The other night he proudly showed me his latest work of Star Wars fan fiction, and it was easy to differentiate between the sections where he had dictated text into Google Docs, and where he and a friend had gone back and proofread it. One of the reasons he dictated it, he told me, was that his typing skills weren't able to keep up with his train of thought.
My mother, now a retired elementary school teacher, generally frowned upon technology in the classroom, viewing it as a distraction. We embrace technology more warmly today, acknowledging that there will be a time when products like self-driving cars eventually take over from humans, just as automatic transmissions have largely replaced the stick shift. I could be raising the generation that makes the computer keyboard obsolete.
If you're reading this, though, and do have young children, it's worth taking a moment to consider the ramifications of this new technology. I'm not specifically calling out Microsoft, though it may look like I'm doing so. Chromebooks dominate the classroom, and Google Apps are far more prevalent in elementary schools than Windows or Office 365. That's motivated Microsoft to push hard on delivering features teachers want, such as the ability to lock OneNote Class Notebooks, and for PowerPoint users to record their lessons with ink and video, both of which Microsoft also announced today.
But chances are your teacher grew up with chalkboards, film strips and overhead projectors. Dictation may not be a feature they're familiar with, or are aware is even present. (Or whether they can turn it off via a global policy change, something worth asking a school IT administrator.) Should we worry about spell-checking and grammar correction, too? Probably not.
Like any new technology, though, dictation comes with its own consequences. At some point, once students have demonstrated a grasp of how to construct a sentence, dictation may become a tool to assist students to focus on critical thinking, or a logical argument. When that point actually arrives, though, is one you, your child, and your child's teacher will have to agree upon. The lesson remains the same: As a parent, keeping tabs on your kids' digital activities is always a smart practice.
What I'd like Microsoft and Google to do, however, is to allow parents and educators to have input into that decision, by leaving dictation off by default. Immersive Reader dictation for the Microsoft Education sounds like a marvelous tool for adults to whip out a short memo or even a longer document. But for young kids, it's a powerful temptation to take a shortcut that they don't really need.
Note: When you purchase something after clicking links in our articles, we may earn a small commission. Read our affiliate link policy for more details.