Replacing an aging DIY gaming PC is a grim prospect these days. Prices for graphics cards and memory have shot into the stratosphere, with no relief in sight. If you can't delay an upgrade, your best bet right now is to skip the DIY route entirely and instead buy a well-priced prebuilt desktop system.
Vendors purchase their components on a wholesale scale, so they're not affected by current market conditions. Because their PCs are priced accordingly, giving up the customization of a DIY build will save you serious cash—provided you find a good deal on a prebuilt desktop system. Dell, HP, Lenovo, iBuyPower, and other vendors offer plenty of configurations, and not all of them provide solid bang for the buck.
To save you time, I dug through the current options and found the best deals for prebuilt 1080p, 1440p, and 4K gaming PCs. (Crushing prices have yet to reach the budget graphics cards, so for now, you can still DIY in that range with minimal markup.) Be aware that these prices won't last indefinitely, so if you're interested in a system, don't take too long to decide.
Cheapest 1080p desktop gaming PC
Option A: Lenovo Legion Y20 Cube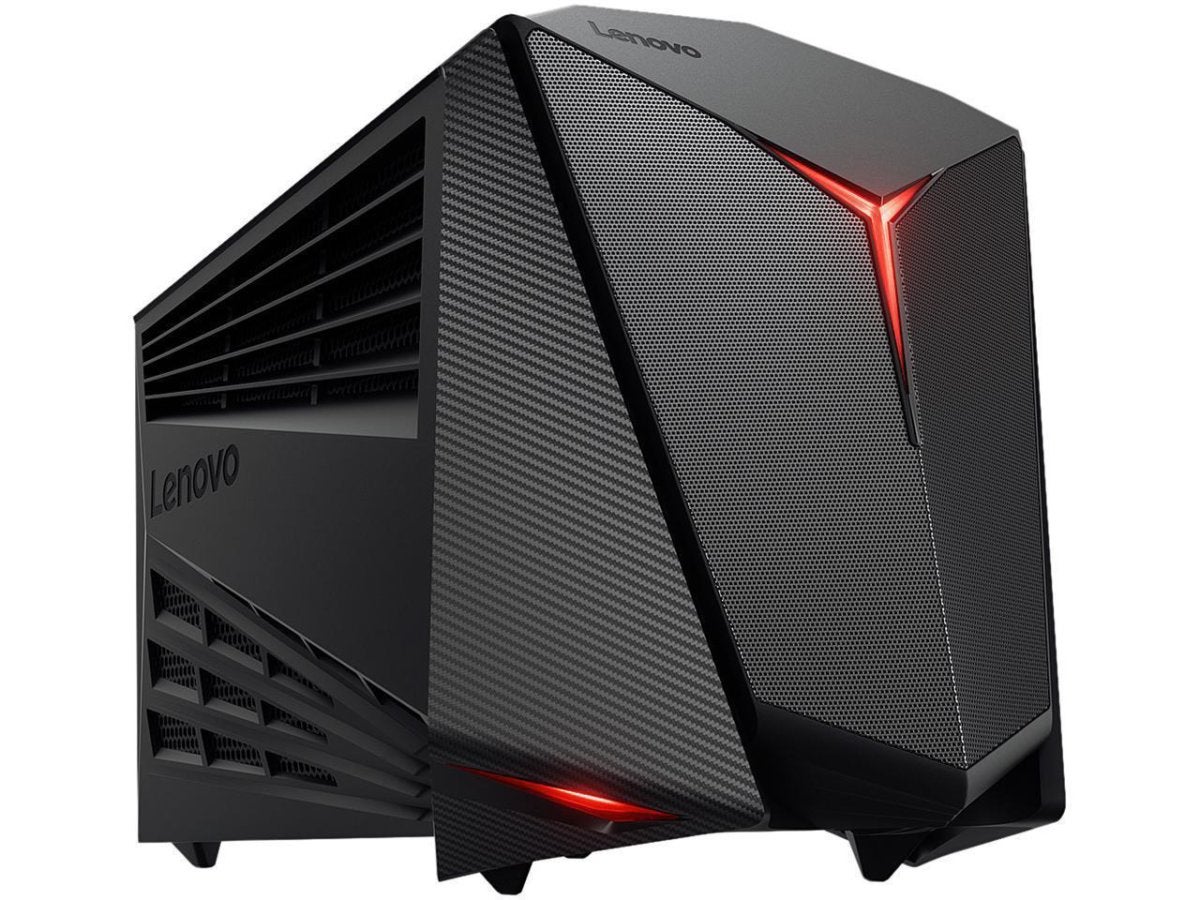 Currently, graphics cards that let you play at 1080p/60 fps aren't cheap. The street prices for 1080p cards like the Radeon RX 570, Radeon RX 580, and Nvidia GTX 1060 hover between $400 and $750—typically, double their MSRP at minimum. Painful.
In fact, it's so bad that buying one of these prebuilt 1080p desktop systems costs as much as buying its graphics card alone. Our first pick, a clearance item on Lenovo's site, is $720 for a quad-core Core i5-7400, 8GB of DDR/2400 memory, 1TB 7,200rpm hard disk drive, and an 8GB Radeon RX 480. Sure, the RX 480 is an older version of the RX 580 with slightly lower clock speeds, but buying it independently would still cost you an insane $730—as much as an RX 580.
Given that the RX 480 offers performance fairly close to that of the RX 580, snagging a system with the 8GB variant for $720 is a pretty sweet deal. The only potential drawback of this mini-ITX PC is its 7th-generation Intel Kaby Lake processor, because you won't be able to upgrade easily to an 8th-generation Coffee Lake CPU down the road.
Option B: Dell Inspiron Gaming Desktop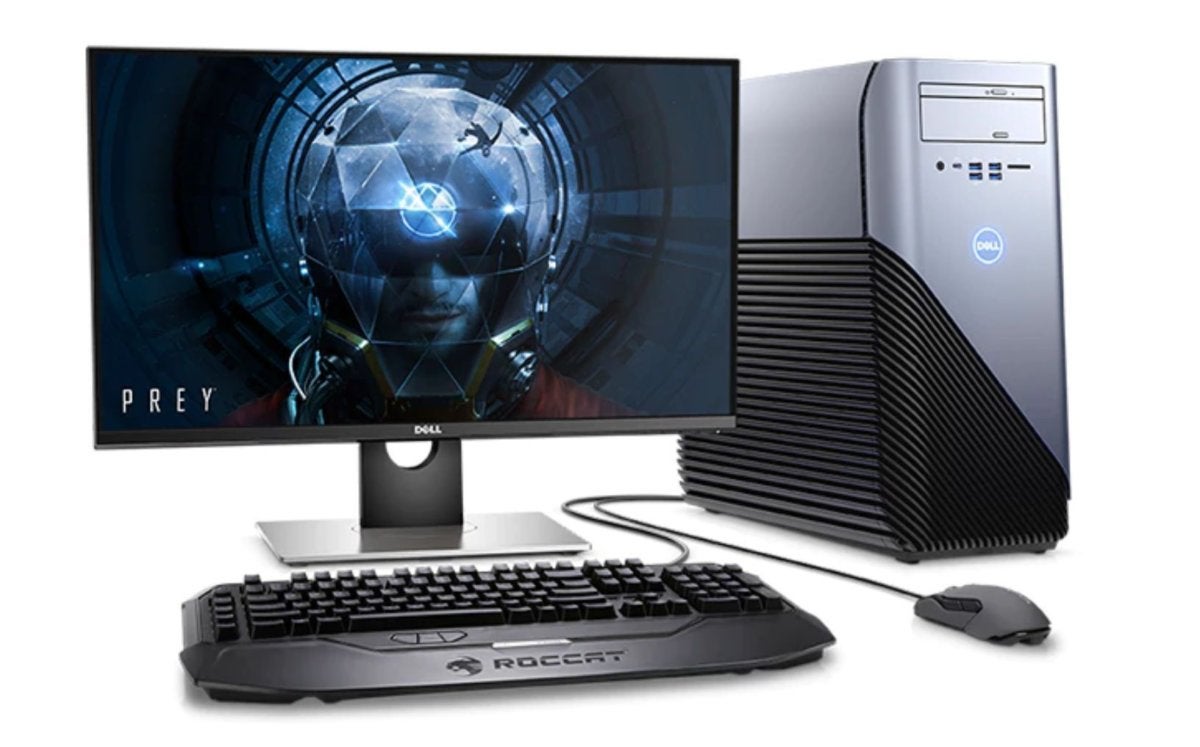 If upgrading later to a processor with more cores is of higher importance than framerates, our other pick will be a better fit. Right now, the Dell Inspiron Gaming 5675 is available for $693 after using coupon code TENOFF. This particular configuration comes with a quad-core Ryzen 5 1400 processor, 8GB of DDR4/2400 memory, 1TB 7,200rpm hard disk drive, and a 4GB Radeon RX 570.
Normally this system sells for $850, but even comparing that price to current DIY component costs makes it look like a good deal. Building an equivalent system costs almost $1,100—and that's provided you file and receive all of your rebates. Even if you save on Windows 10 by buying a code through Kinguin (a platform that allows people to resell their software licenses), you're looking at about $1,000.
Option C: CyberPowerPC Gamer Ultra Desktop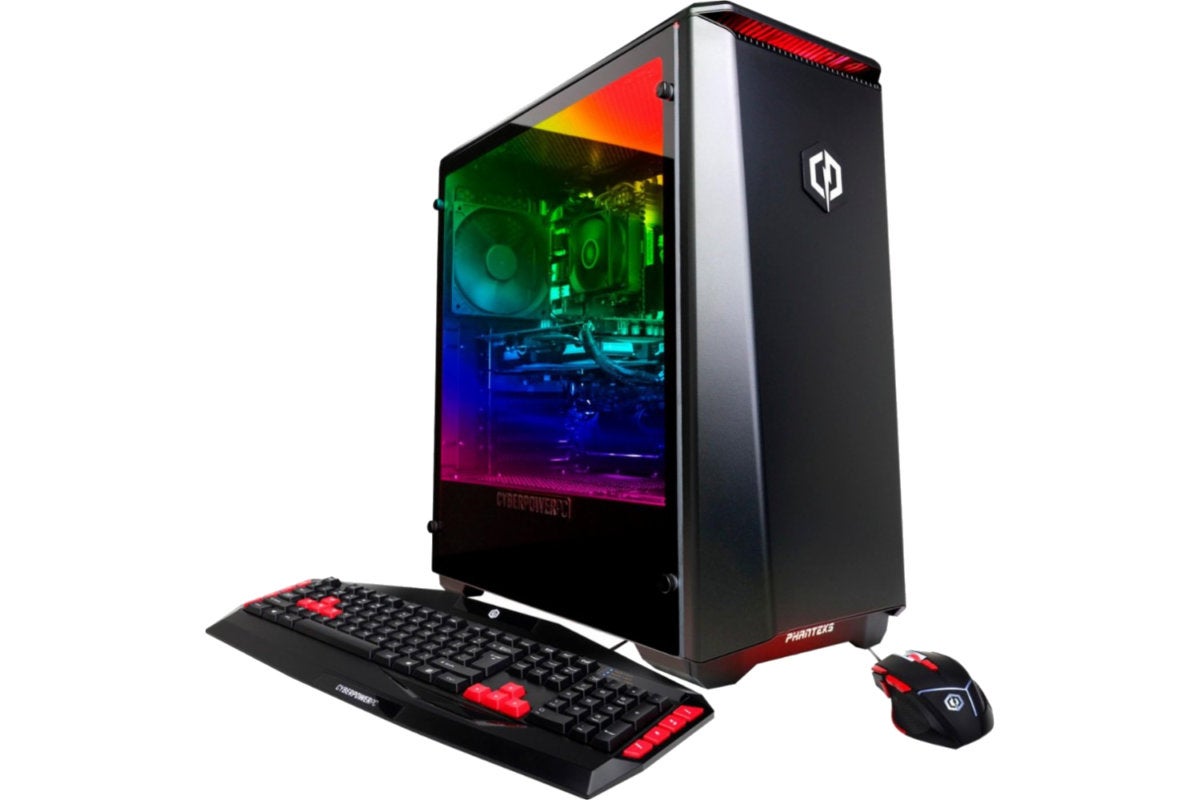 While you can upgrade the Lenovo Y720 and Dell Inspiron Gaming PCs listed above, what you can replace is fairly limited. The big-name vendors don't always use components that play well with off-the-shelf parts, so swapping items like the PSU can be tricky.
Even upgrades that seem like no-brainers are more complicated. For example, current AM4 motherboards—like the one in the Inspiron PC—will be compatible with Zen+ and Zen 2 processors, provided they get a BIOS update enabling it. But there's no guarantee that Dell (or any other vendor) will decide to issue such an update.
Smaller system builders like CyberPowerPC, on the other hand, typically use off-the-shelf parts—they don't have components manufactured to their exact specifications. Instead, they buy in bulk from the same companies that DIY builders use.
So though this $750 CyberPowerPC system may seem a little more expensive for what you get, its configuration offers the best of both worlds. Its quad-core Ryzen 5 1400 processor, 8GB of DDR4/2133 memory, 1TB 7,200rpm hard disk drive, and a 4GB Radeon RX 580 will provide a great 1080p gaming experience now, and you can easily swap out parts later on.
Cheapest 1440p desktop gaming PC
Dell XPS Tower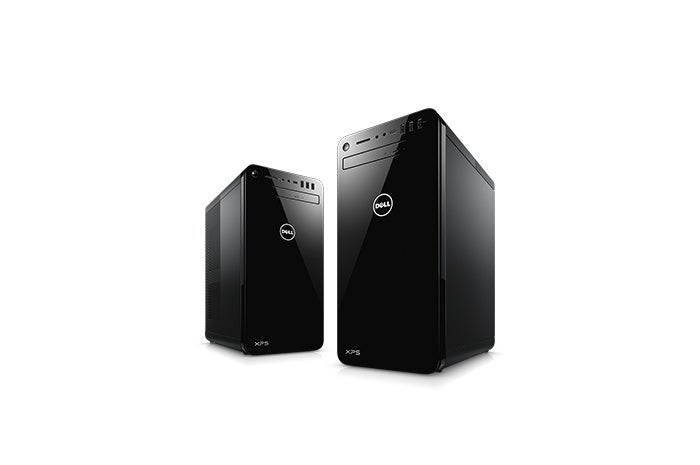 Dell's XPS desktop systems might not have the fierce look you'd expect of a gaming PC, but the Nvidia GTX 1070 in this particular configuration brings plenty of firepower. If you want to play at 1440p at 60 frames per second on Ultra settings—or to make the most of a 144Hz monitor at 1080p—this card will deliver what you want.
The beauty of this particular prebuilt option is that it's highly configurable. I've featured the version with a quad-core 8th-generation Intel Core i3-8100 processor, 8GB of DDR4/2400 RAM, 1TB 7,200rpm hard disk drive, and that GTX 1070, because it offers stellar value. The $882 price tag is equivalent to the low end of the price range for a GTX 1070.
However, you can tweak the build to suit your preferences. If you want more cores, you can select a Core i5 or Core i7 CPU instead. 16GB of RAM? Go for it. You can even jump up to a GTX 1080, if high-refresh rate gaming is your jam. The prices for upgrades are reasonable for most things. (Not all of the storage options give the best bang for your buck, though—for example, I wouldn't advise upgrading to the single 2TB hard disk drive.)
Cheapest 4K desktop gaming PC
CyberPowerPC Gamer Xtreme VR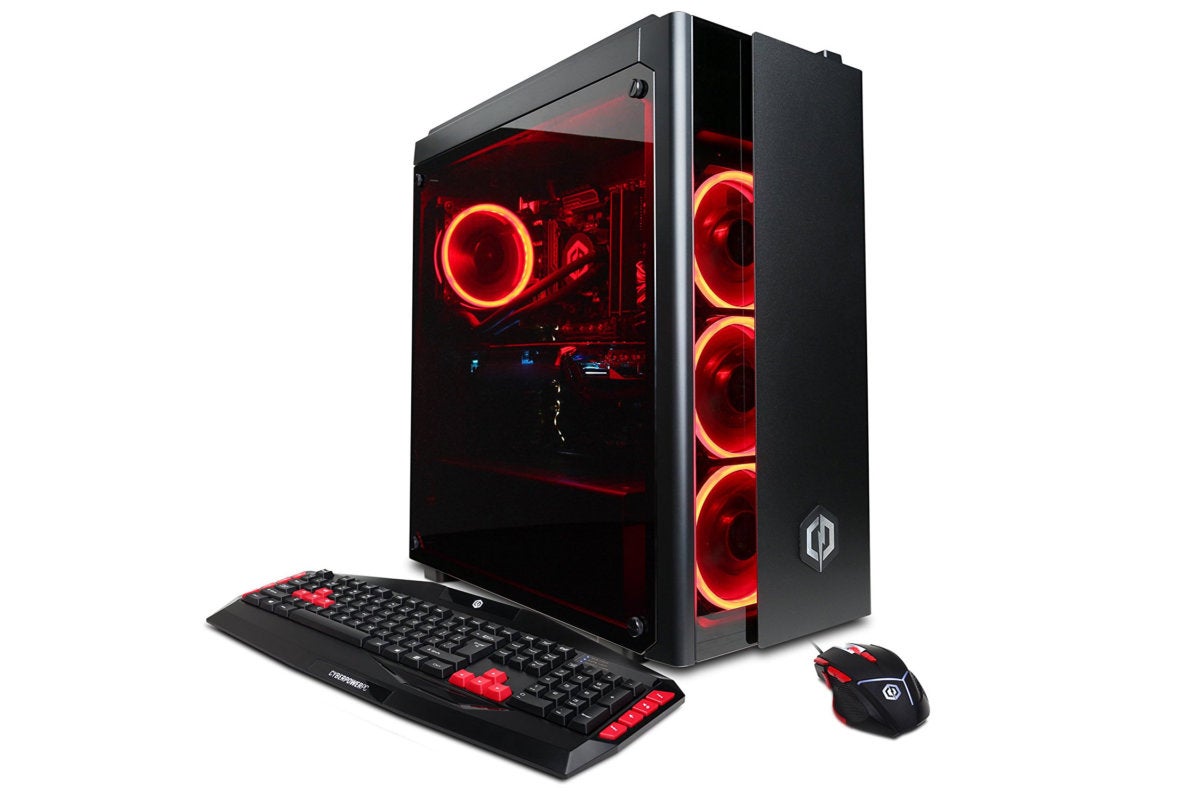 Going the prebuilt route means sizable savings for high-end gaming, too. Buying an Nvidia GTX 1080 Ti would cost anywhere from $1200 to $1500 right now—or about double its MSRP. If you wanted to build a full system, it'd run you easily above $2,000, even when scrimping on the cooling used and the amount of RAM.
Opting for one of CyberPowerPC's prebuilt systems won't undercut that $2K mark, but it will get you more than if you try to DIY. The company's $2,000 Gamer Xtreme VR GXiVR8080A2 system features a liquid-cooled Core i7-8700K, 16GB of DDR4 RAM, a 240GB SSD paired with a 1TB hard disk drive, and a GTX 1080 Ti. Plus, you also get fancy LED lighting.