The best free media player is getting even better. After three years of development, VLC 3.0 'Ventari' is rolling out to all platforms, and it's packed full of goodies such as Chromecast support. The new version is available from Videolan.org's dedicated page for VLC 3.0 and is rolling out to your device's respective app store.
The latest version of VLC contains a lot of great additions, as well as a tweaked UI. Chromecast discovery tops the list. It's only available on Windows desktop and Android right now, but Videolan says the feature's coming to VLC's iOS and the Windows Store apps in the future.
VideoLAN designed VLC's Chromecast support as a workaround for any media formats Chromecast can't natively support. VLC can re-encode video on the fly to make it work with Chromecast, including casting DVDs from your Windows machine.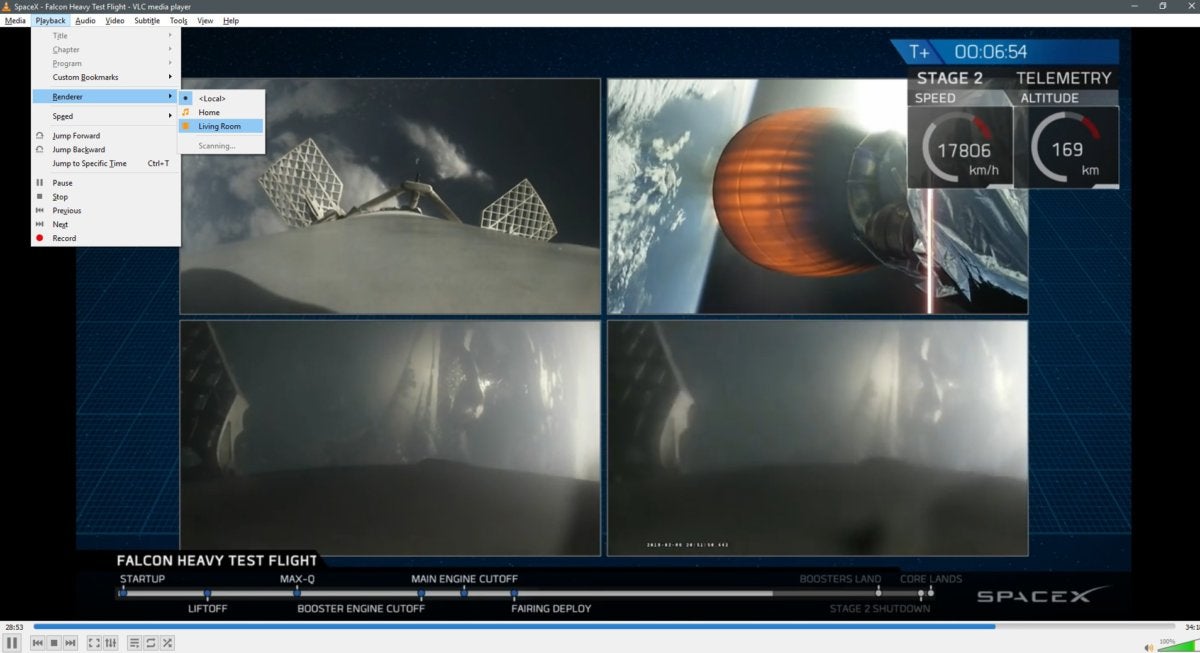 VLC on Windows handles Chromecast a little differently than most other apps. Instead of a Chromecast icon that you tap or click, you navigate to Playback > Renderer >[name of Chromecast device] within VLC's menus to stream your video file. In my tests on an older PC, I couldn't get video casting to work, however. I was able to send videos saved to my PC to Chromecast, and the device would show a loading screen, but they never actually played back on the TV. This turned out to be a problem with MKV videos. MP4 videos played back easily on a Kaby Lake PC and the aforementioned older one; however, playback quality was not smooth. I also tried casting a DVD from the Kaby Lake PC, which displayed without video stutter but there was no audio.
Music playback on VLC 3.0 worked reliably with all Chromecast-compatible devices, including Google Home.
Mentioned in this article
VLC 3.0's refreshed UI isn't a fresh, new look from previous versions, but it is noticeably different. The icons at the bottom of the window are cleaner, and the small icons used within menu items are also new.
Version 3.0 also adds support for 360-degree video and 3D audio, readying features for a VR version of VLC slated to roll out in mid-April.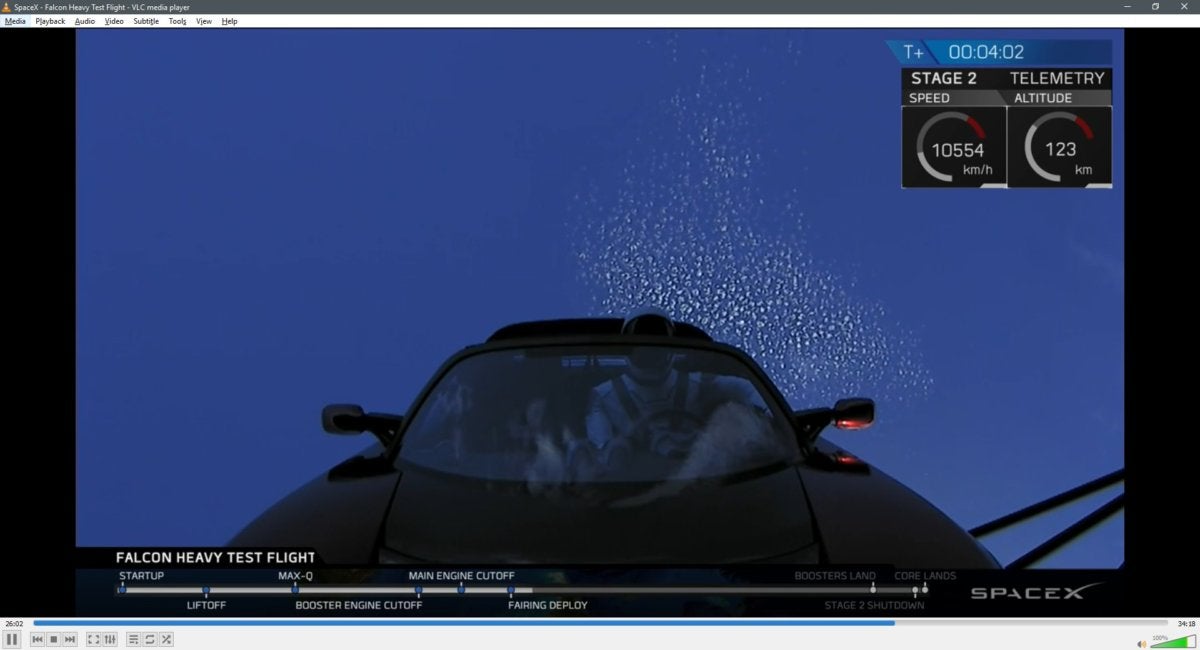 The new VLC also adds hardware decoding across all platforms for better performance and less CPU consumption, especially when dealing with more resource-intense video. You can check out a Videolan clip on Vimeo showing VLC playing back an 8K, 60fps, 360-degree video using a Windows machine with a Kaby Lake Core i7 processor.
Other features in this release include direct HDR support on Windows 10 Fall Creators Update and up, passthrough for HD audio codecs, and local network drive browsing.
True to its heritage, VLC 3.0 supports a massive range of platforms including Windows XP and up, macOS 10.7 and up, Android 2.3 and up, Chromebooks with the Play Store, Apple TV, and Linux. All good things must come to an end, however, and this will be the last version of VLC for some platforms. With VLC 4.0, the media player will drop Windows XP and Vista, macOS 10.7 and 10.8, and Android 2.x and 3.x.
For a full list of all the changes to VLC with version 3.0 check out the changelog.