Operating system patches alone can protect against the nasty Meltdown flaw affecting Intel processors, but fixing Spectre—Meltdown's nasty sibling, which affects all CPUs—requires firmware updates for your hardware. Those firmware fixes are finally available for all Intel processors scheduled to receive a fix, dating back to the Sandy Bridge (2nd-gen) era of Core processors from 2011.
Installing Spectre fixes aren't so easy, though, especially if you're using a computer you've built yourself, or one from a boutique PC builder that uses off-the-shelf parts. You can't download CPU firmware patches directly from Intel or AMD; instead, you need to download them from your motherboard's provider, such as Asus, Gigabyte, or ASRock. You'll need to know your motherboard's model number to find the correct firmware for your device, too, and Windows doesn't make that easy to find.
It's a mess—but we can help you find and install Spectre CPU firmware fixes for your DIY PC. After you've done so, be sure to check out PCWorld's supplementary guide on how to protect your PC from Meltdown and Spectre, as well as our comprehensive Meltdown and Spectre FAQ.
How to find your motherboard's Spectre firmware fix
First things first: Before you can download your DIY PC's firmware update, you need to know what motherboard you're using. If you don't know that information offhand (or don't have your motherboard's packaging stashed away somewhere) then download HWInfo, free software beloved by DIY enthusiasts for revealing nitty-gritty aspects of your computer's hardware.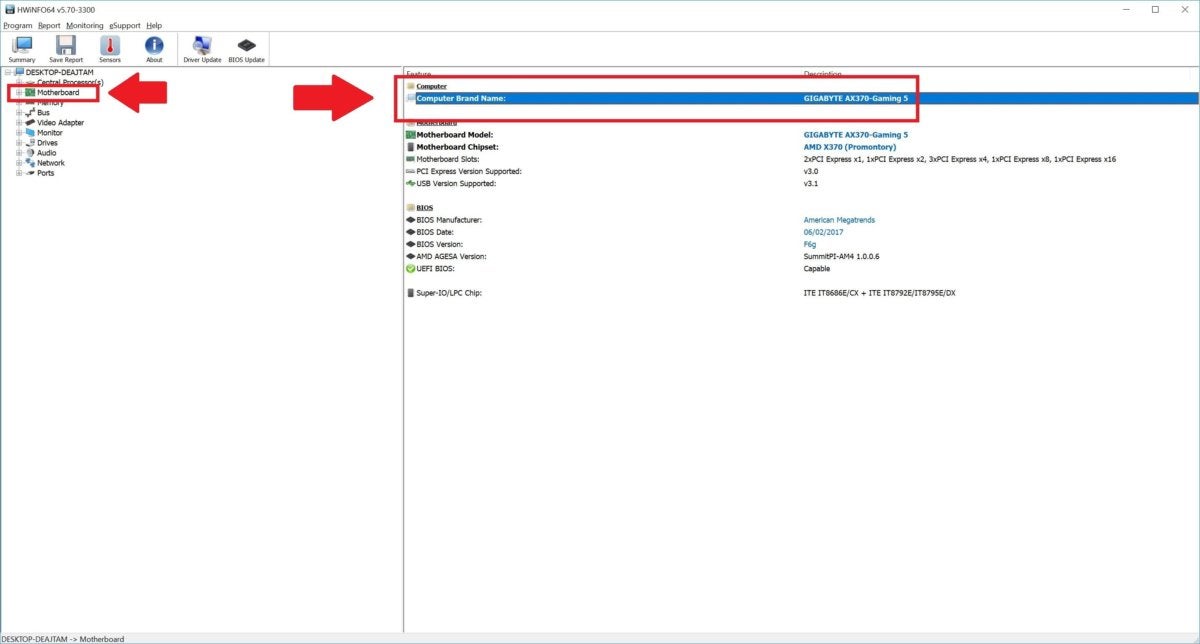 After installing and running HWInfo, close the system summary window that provides an overview of your key system specs. In the main HWInfo interface, click Motherboard in the left-hand navigation pane. Details about the hardware then appear in the main pane. You're looking for the "Computer brand name" entry, which lists your motherboard's model (Gigabyte AX370-Gaming 5 in the screenshot above).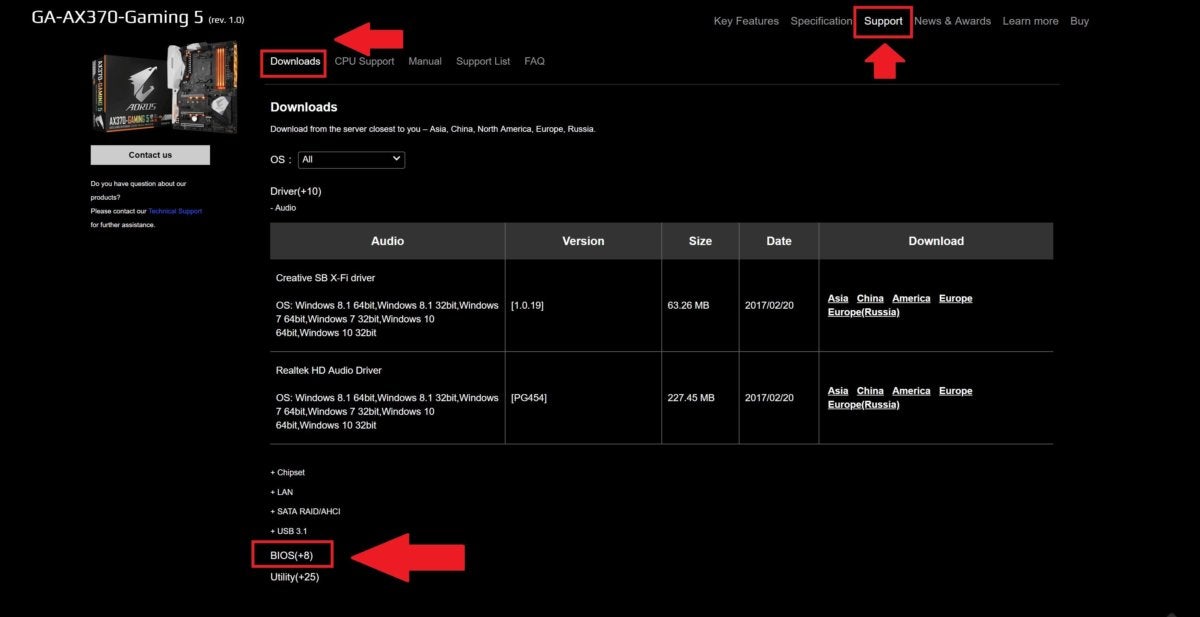 With that information in hand, look for your motherboard's model in your search engine of choice. The manufacturer's page for it should appear near the top of the results; that's the link you want. (For example, I'd want the AX370-Gaming 5 page on Gigabyte's website for this PC.)
Here's where things get tricky. You're looking for the latest available BIOS for your motherboard, which some manufacturers hide in a support page, others hide in a dedicated "downloads" or "drivers and tools" tab, and yet others hide in a "downloads" or "drivers and tools" section of the support page. Keep poking around until you find the appropriate area.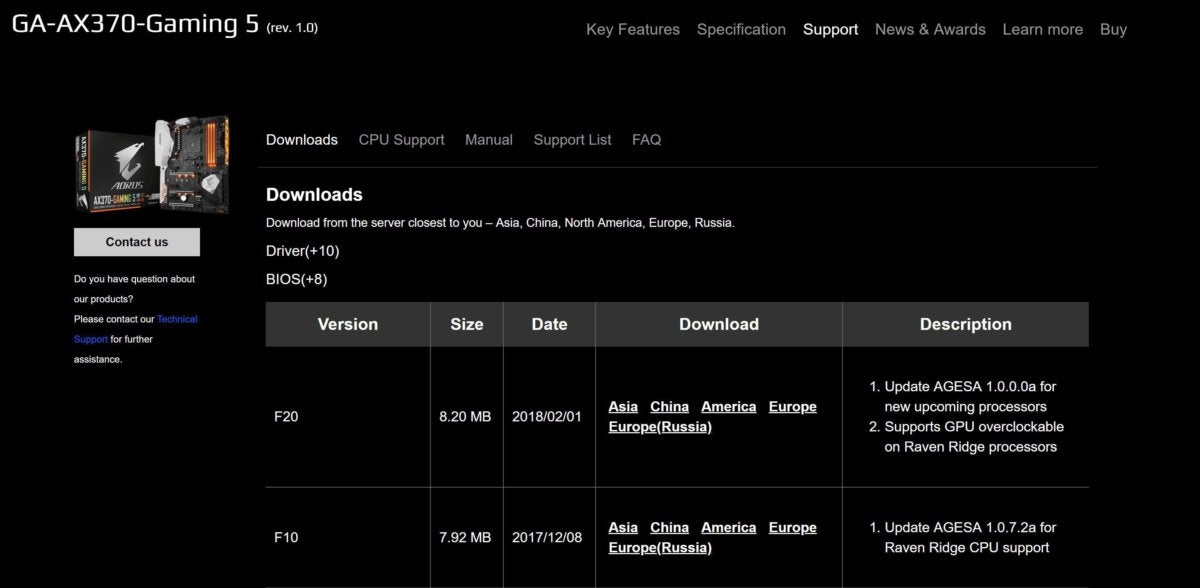 Most motherboard manufacturers list available BIOS versions in chronological order, with the newer updates at the top. Each should be listed with a version number and a release date. Any Spectre-related motherboard BIOSes will be dated 2/8/2018 or later. Earlier BIOS updates that include CPU microcode are a buggy version that Intel yanked before releasing a fresh round of fixes. You don't want those!
The best external backup drive
WD My Passport 5TB
Price When Reviewed:
$139.99
If you're lucky there will also be release notes explaining the changes in each BIOS version. If you see a BIOS version from after February 8 that says it includes CPU microcode updates (or similar verbiage), that's the one you want to download. If you don't see an update available, you'll have to manually check again in the future. (Hey, I said this is messy.)
Don't hold your breath for a motherboard BIOS update if you're running an older system, though. Thus far, many motherboard manufacturers and system providers have only promised to release fixes for PCs with modern Skylake, Kaby Lake, or Coffee Lake processors—6th-, 7th-, and 8th-gen processors released since mid-2015 or so. Older computers and motherboards may never get Spectre-proof CPU microcode if motherboard vendors refuse to push out new BIOSes.
How to install the Spectre CPU fix on your motherboard
Fortunately, installing a Spectre CPU microcode update for your motherboard BIOS is much more straightforward than finding it. Start by downloading the BIOS, then unzip the files (right-click > Extract all) onto to a blank flash drive.
Now stop.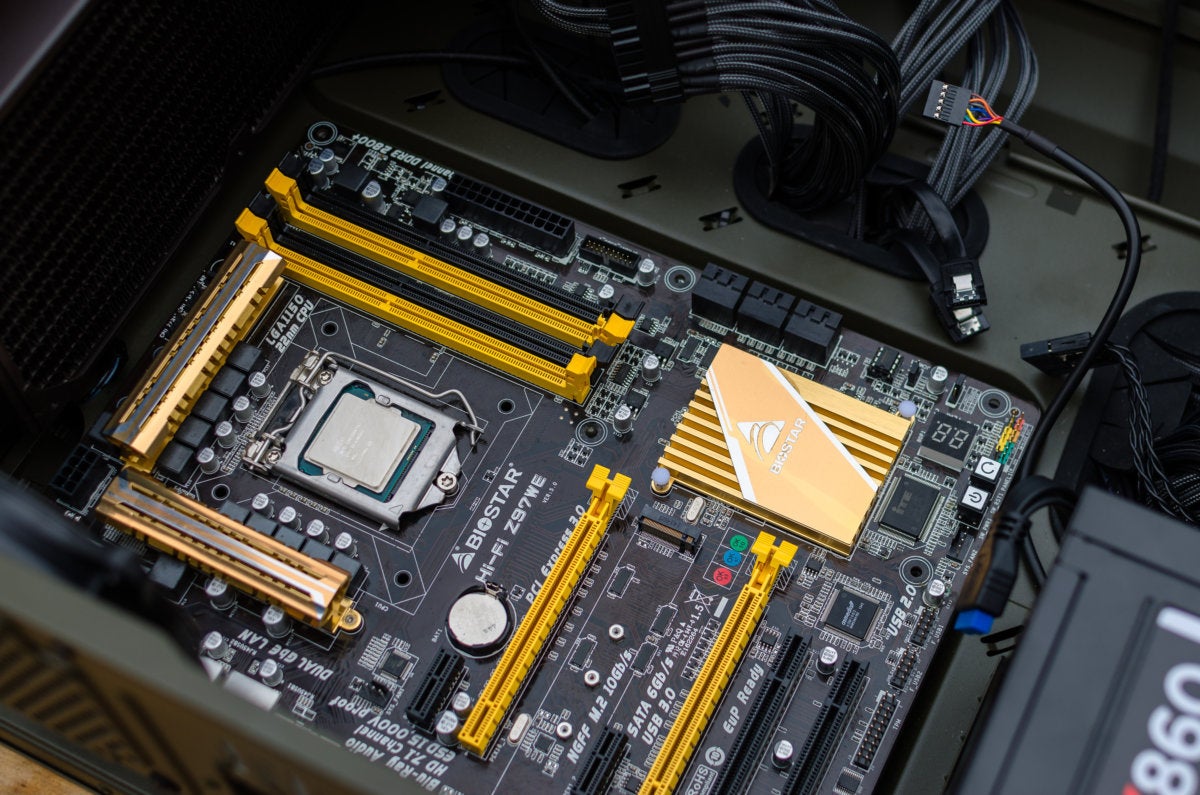 Before you update your BIOS, back up your computer. Updating your BIOS isn't as fraught with danger as it was in years past, but you're still tinkering with the very backbone of your computer. If something goes wrong—say, if the power goes out while you're in the middle of the process—Bad Things can happen. It's better to be safe than sorry.
The best overall backup software
True Image 2017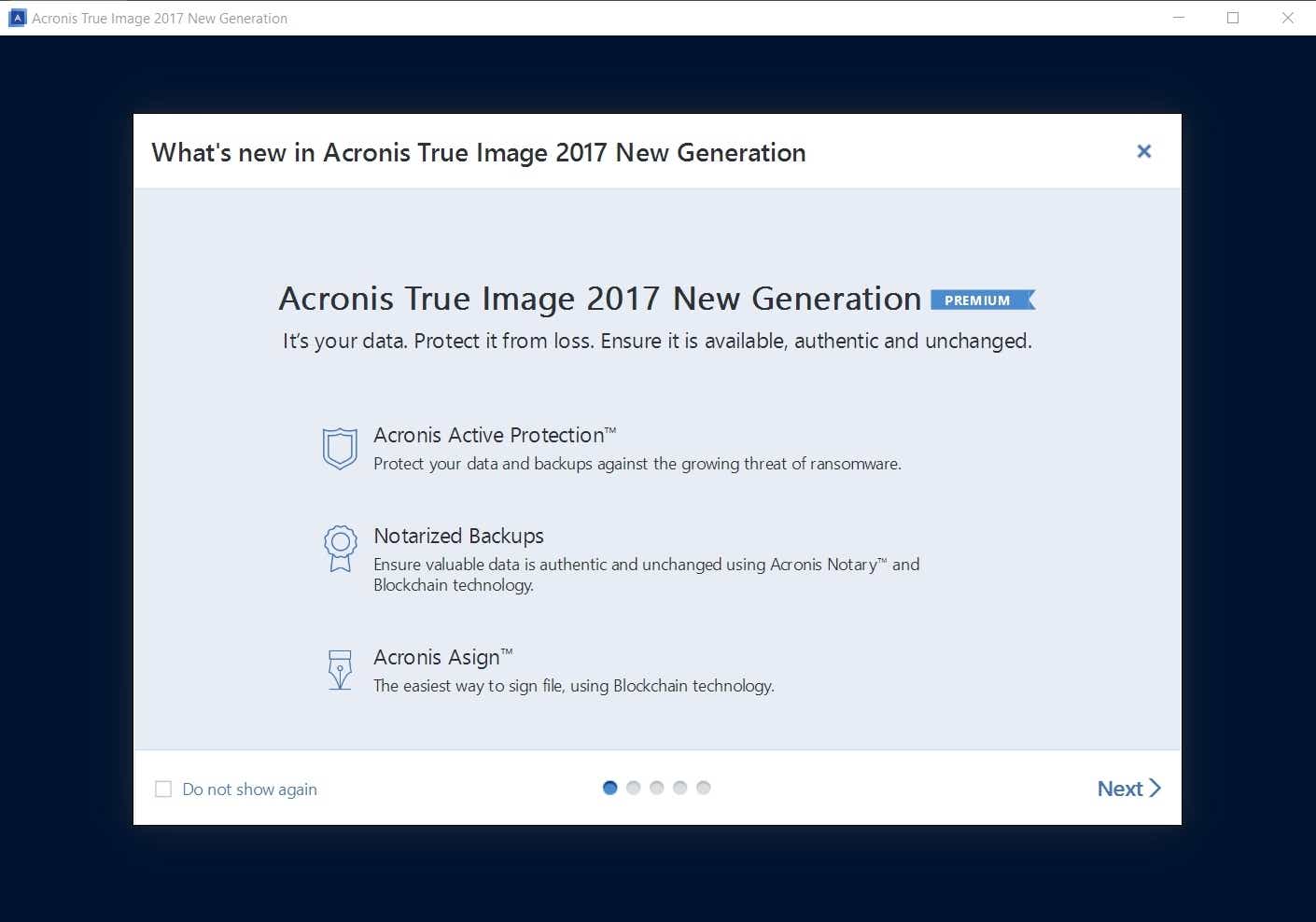 All sorts of free backup options exist, but paid-for Windows backup software offers more features, fewer limitations, and generally better interfaces. Either works, though. You probably don't want to use a new online backup service, however, as the initial upload of your data to their servers can often take several days. They're a solid option for regular backups though. You really should be backing up your data regularly in this era of rampant ransomware and flawed CPU firmware.
Everything saved to a safe place? Good. Now you may continue.
From here, all that's left to do is install the updated BIOS. The process varies from motherboard to motherboard and manufacturer to manufacturer, but in general, you'll need to reboot your PC, watch for the motherboard's splash screen, then press the designated button to enter the BIOS. (Some motherboards, including the Gigabyte board I'm using, include an option to boot directly into a firmware flashing tool on the splash screen.)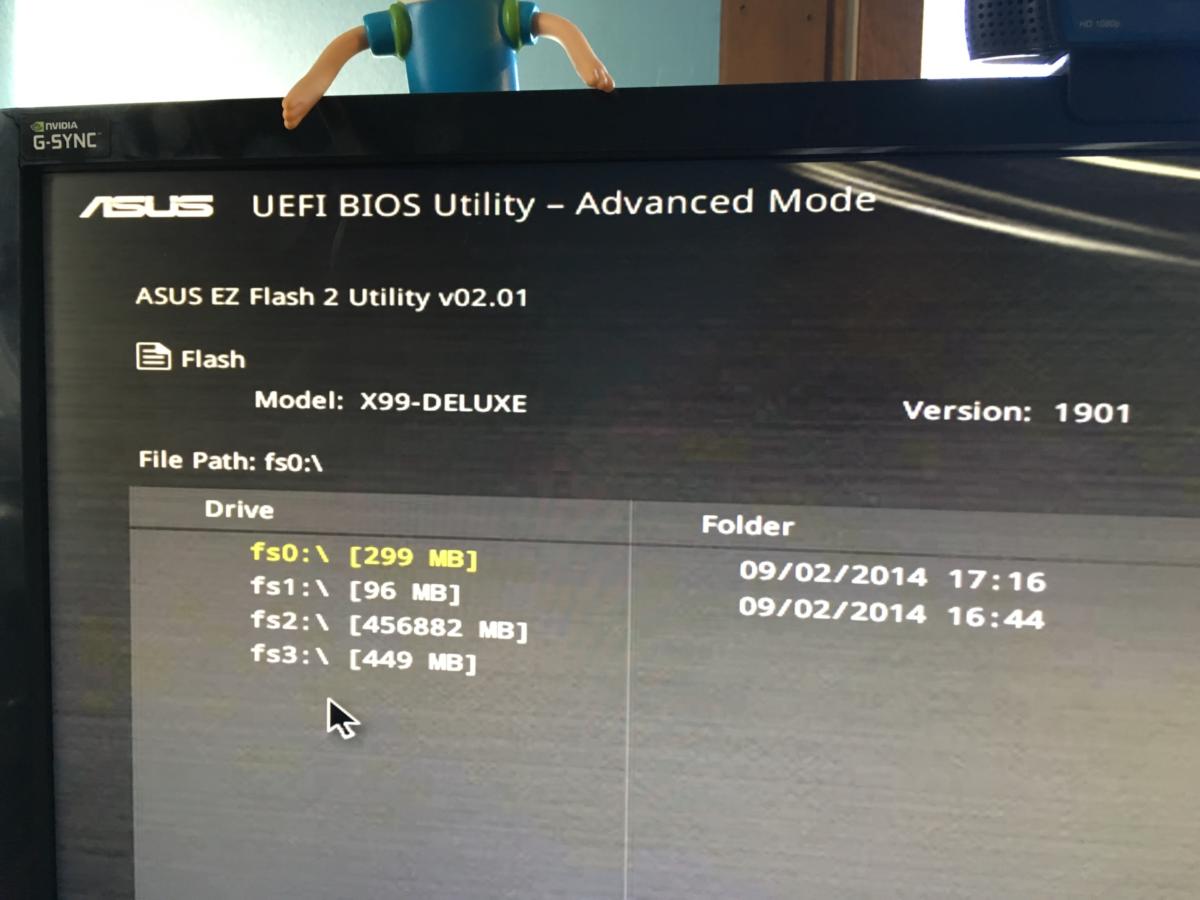 From there, you'll need to find your motherboard's firmware update tool—sometimes called a flashing tool—and point it toward the BIOS update stashed on your flash drive. PCWorld's guide on how to update your BIOS goes into much more depth on the details and considerations behind the process if you want more information.
Updating your BIOS should only take a few minutes, but be very careful to not to shut off your PC while it's going on, even if you've backed up your data and have a spare Windows image handy. When the update runs its course, your PC will reboot, and you'll be able to use it normally, but now with those helpful Spectre exploit protections in place directly in your CPU firmware.
Firmware updates are only a small part of the puzzle when it comes to keeping these nasty CPU exploits at bay. Check out PCWorld's guide to how to protect your PC against Meltdown and Spectre for the full rundown on the software, hardware, and operating system patches you need to know about.