The 2018 Winter Olympics are in full swing, but watching online via NBC can be more pain than its worth. Fortunately, there are other ways of watching your favorite sports: You can use a VPN to view streams from Canada, Australia, and (for some), the United Kingdom, as long as you don't mind coverage not focused on American competitors.
Many VPNs will likely work with the Australian and Canadian streams, but if you don't already have a provider, here's a rundown of three VPNs that will work—including a free option. We've also got details on connecting with BBC's iPlayer, because that one's a little trickier.
Canada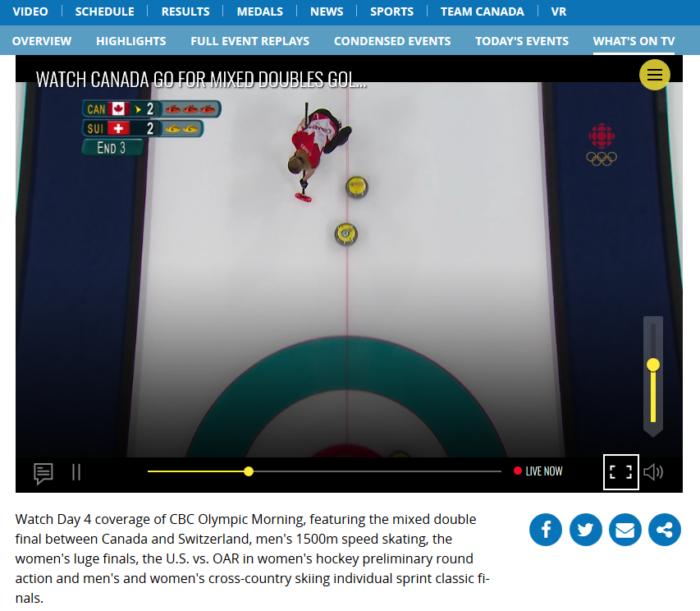 Streaming the Olympics from Canada is done through the Canadian Broadcasting Corporation (CBC). The CBC doesn't require any special login. All you have to do is visit the CBC's Olympics site via a Canadian VPN connection, and you're good to go.
Here are the VPNs that we've tested that work, with pricing based on each provider's month-to-month cost:
1) The top choice for the streaming the Olympics from Canada is Windscribe. (Read our review here.) The service offers up to 10GB per month for free, meaning it may not cost you anything at all to watch the Olympics with this VPN. If you do choose to pay, Windscribe charges $9 monthly for its pro service. Windscribe worked on PC and Android browsers in our tests. If you find Android isn't working, turn off your phone's GPS feature, clear your browser cookies, and try again.
2) If you don't mind a slightly unfriendly interface, then Private Internet Access is a great choice. (Read our review here.) This VPN costs $6.95 per month—don't forget to cancel after the Olympics end on Sunday, February 25—and in our tests the VPN made it possible to stream CBC Olympics content on PC and Android.
3) If you need something more user-friendly, then try TunnelBear with its interactive map. (Read our review here.) TunnelBear is a little pricier at $10 per month. It also has a free service, but it's capped at 500MB per month. Such a small amount of data won't get you very far with video streaming. TunnelBear worked on PC and Android in our tests.
Australia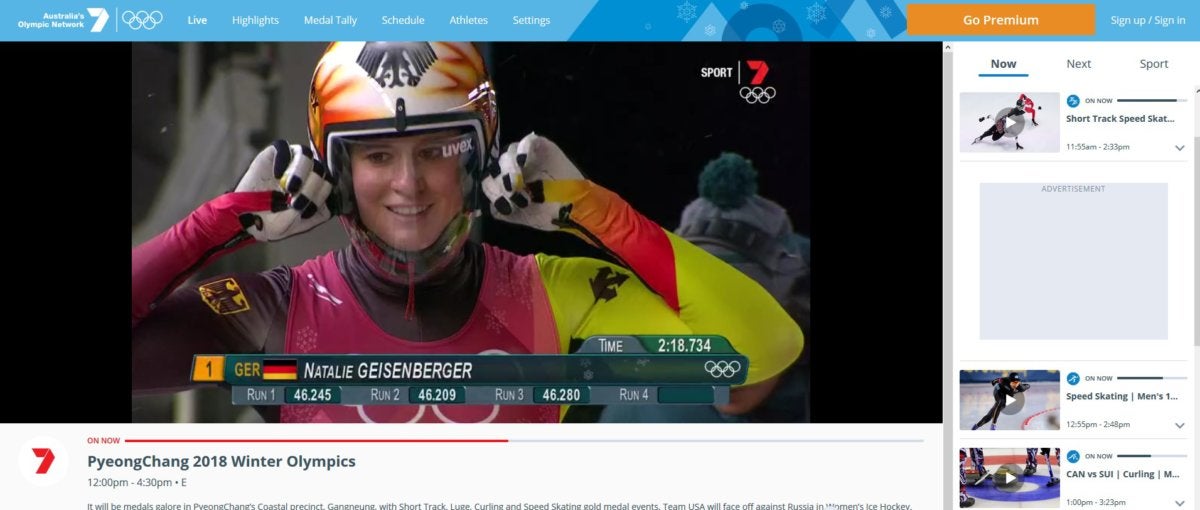 Olympics streaming in Australia happens on that country's Seven Network. In our tests, all of the same VPN services that worked in Canada worked equally well for Australia; however, Windscribe's free version won't work as the Australia server is a subscriber-only location.
All of the VPNs were fast enough to stream in our tests, but we'd strongly advise trying a free version of TunnelBear or Windscribe before buying. Australia is long distance away from the U.S., and streaming speeds from the country can vary greatly based on your location and network speeds.
United Kingdom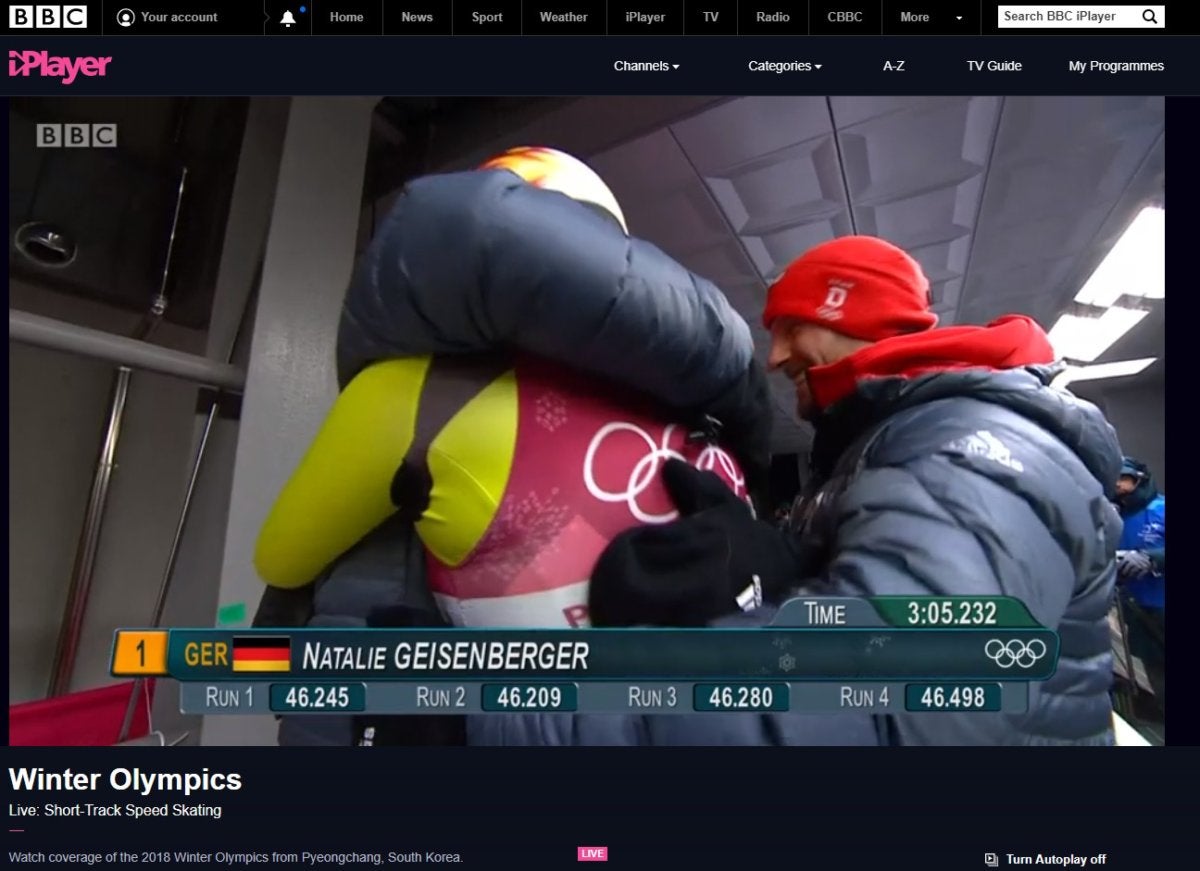 The U.K.'s Olympics coverage is broadcast via the BBC, which means it's available on iPlayer. However, access to iPlayer is a little complicated these days. First, you need to sign-up for a BBC account; during the registration process you'll be required to supply an email address, full name, and a valid U.K. postal code.
That's easy enough, but the problem is that you're not supposed to use iPlayer unless you have a valid U.K. TV license, which costs £147 (around $200). The BBC won't ask for a license number or anything like that, but it may share your BBC account details and the IP address you're using with the TV licensing authority, as Ars Technica explained in 2017.
It's not clear if you'd actually get some nasty emails from the licensing authority. Still, it all adds up to a hassle. It's probably easiest to avoid iPlayer unless you're a British ex-pat who already has a TV license or wants to deal with the whole mess.
If you do go with iPlayer, only Windscribe worked with the BBC's site on PC. In our tests we used that service's "Windflix UK" feature as part of Windscribe Pro, but the regular UK servers that are part of the free version may work as well.
On Android, both TunnelBear and Windflix Pro worked with the iPlayer site.