The solid-state drive pictured above may look like any other, but don't be fooled: Samsung's PM1643 crams a staggering 30.72 terabytes of storage into the traditional 2.5-inch SSD form factor. That's enough room for 5,700 full HD movies, Samsung says.
Samsung created its 30TB SSD by combining 32 sticks of 1TB NAND flash packages together, each built with 16 layers of stacked 512Gb V-NAND chips. This drive nearly doubles the capacity of Samsung's previous champion, which topped out at 16TB.
Whether it's the world's largest SSD is up for some debate. Seagate unveiled a 60TB SSD in a fatter 3.5-inch form factor during the Flash Memory Summit in late 2016, but it doesn't appear to have ever been sold.
Mentioned in this article
Samsung 860 Pro SATA SSD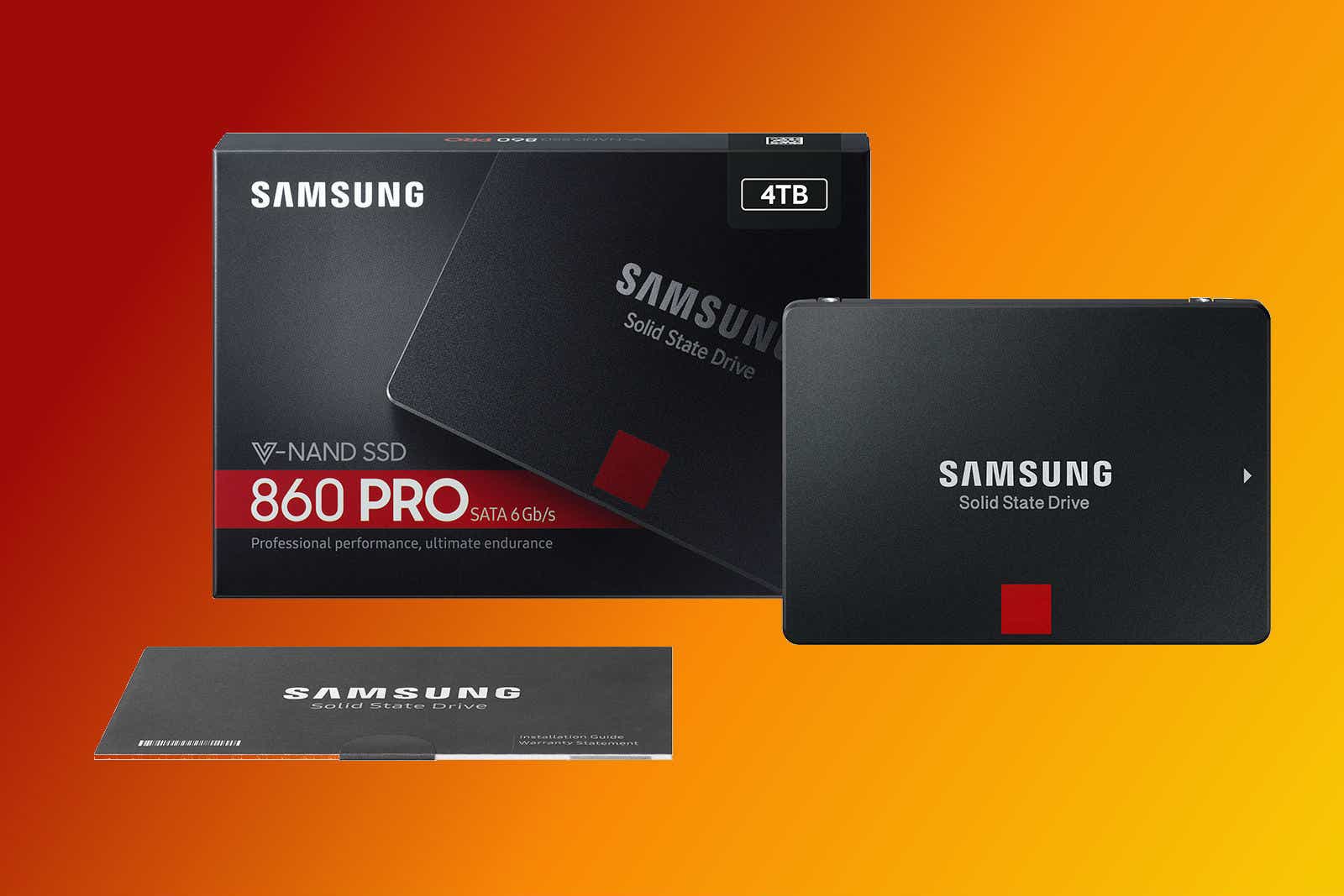 The PM1643 is fast, too. It dishes out data at speeds much faster than consumer SSDs, hitting sequential read/write speeds up to 2,100MBps and 1,700 MBps, respectively. (The stellar Samsung 860 Pro SSD, by comparison, is rated for read/write speeds of 560MBps and 530MBps.)
The endurance of Samsung's 30TB SSD appears just as stellar. It's got a five-year warranty, rated for one full drive write per day. That means you can replace all 30.72TB of data day-in and day-out for five years straight without expecting a catastrophic drive failure.
Now for the bad news: This monstrous solid-state drive isn't destined for consumer PCs. The PM1643 is an enterprise drive through and through, kitted with a Serial Attached SCSI (SAS) connection instead of a SATA port for business customers looking to shift away from mechanical hard drives. Prices haven't been revealed, but expect the cost to match the gargantuan capacity. The 30TB SSD has already started manufacturing with a smaller storage options coming later this year.
Fingers crossed that super-sized SSDs trickle down to the masses sooner rather than later. In the meantime, check out PCWorld's guide to the best SSDs for no-nonsense buying advice on the greatest consumer storage available, complete with information about what to look for in solid-state drives.