With the Samsung DeX Pad, the company has improved its innovative dock that allows you to use your premium Samsung Galaxy phone as a desktop computer. While the makeover coincides with the launch of the Galaxy S9 and S9+, the DeX Pad is backwards-compatible with Galaxy S8, S8+ and Note 8—but with a major caveat exlained below.
The DeX refresh, combined with new software, strengthens Samsung's argument that travelers can leave their laptop or tablet at home, and work entirely off their smartphone by connecting it to a monitor via the dock's HDMI port.
This new DeX version positions the phone flat on your desktop, as opposed to standing at an upright angle as in the original dock. With the phone flat, the screen can be used as a trackpad, negating the need for a mouse. It appeared to work well during Samsung's demo, and it's a clever solution that probably had a few Samsung engineers wondering, "Why didn't we think of this approach the first time around?"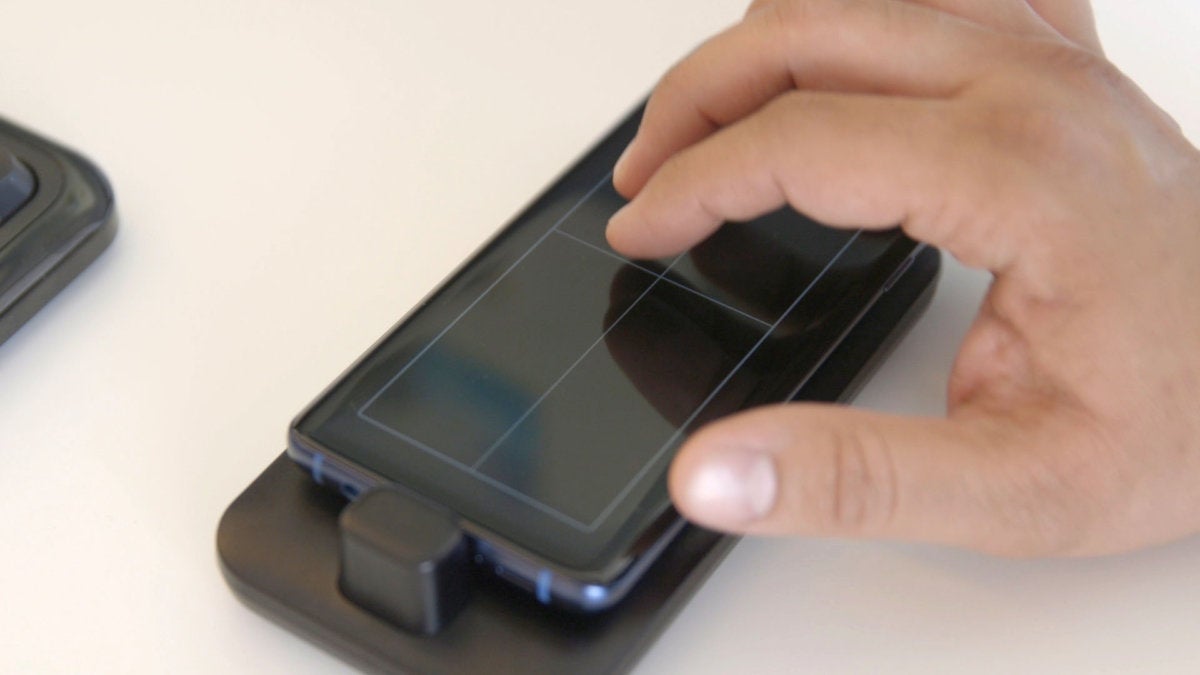 Samsung is also working on adding a software keyboard that can be used in place of a physical keyboard, although even the relatively large 6.2-inch screen of the Samsung S9+ will probably feel cramped for typing anything beyond short notes. Plus, lying perfectly flat, the keyboard wouldn't present an ideal typing angle.
With the phone flat, the headphone jack—yes, they're still present in Galaxy phones—is also accessible so you can plug in a headset for conference calls or just listening to music. This affords the user a degree of audio privacy he or she didn't have before.
The DeX Pad also supports a higher screen resolution, up from 1920×1080 to 2560×1440 for a nice bump in desktop real estate.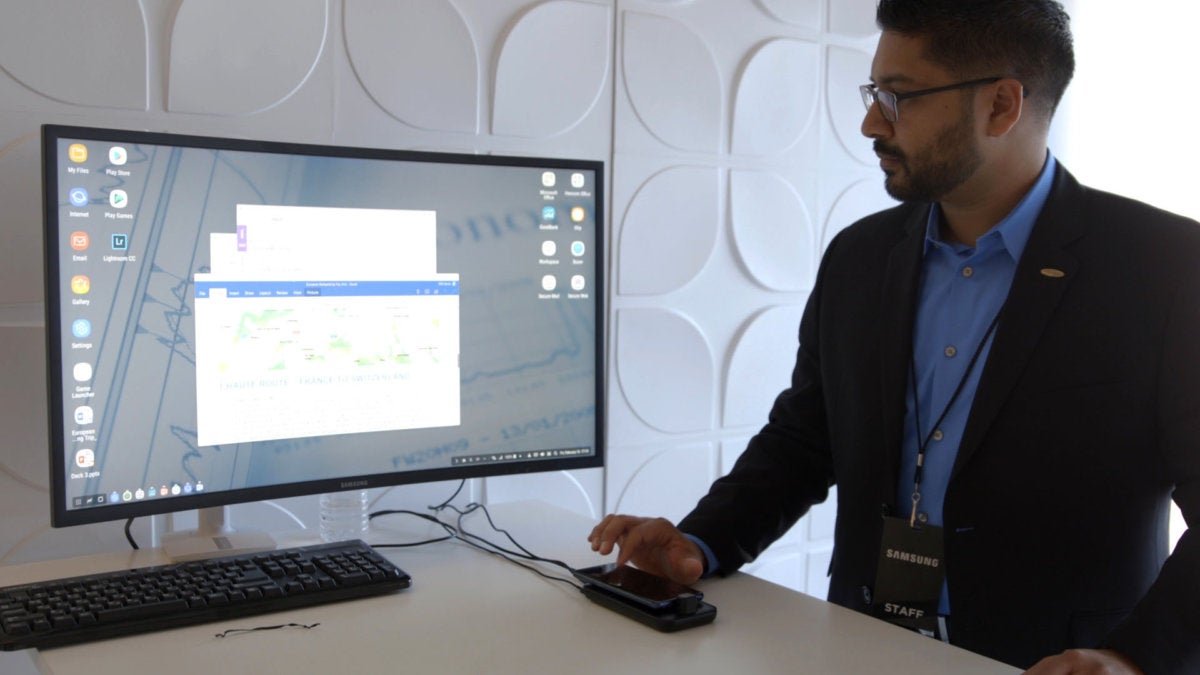 DeX users don't just see an enlarged version of smartphone apps on the screen. Apps that support a DeX mode offer a much more desktop-like experience.
Those apps include Microsoft Office; Adobe's Acrobat Reader, Lightroom, and Photoshop Express; Google's Gmail, Chrome, Photos, and YouTube; Spotify; and several enterprise apps.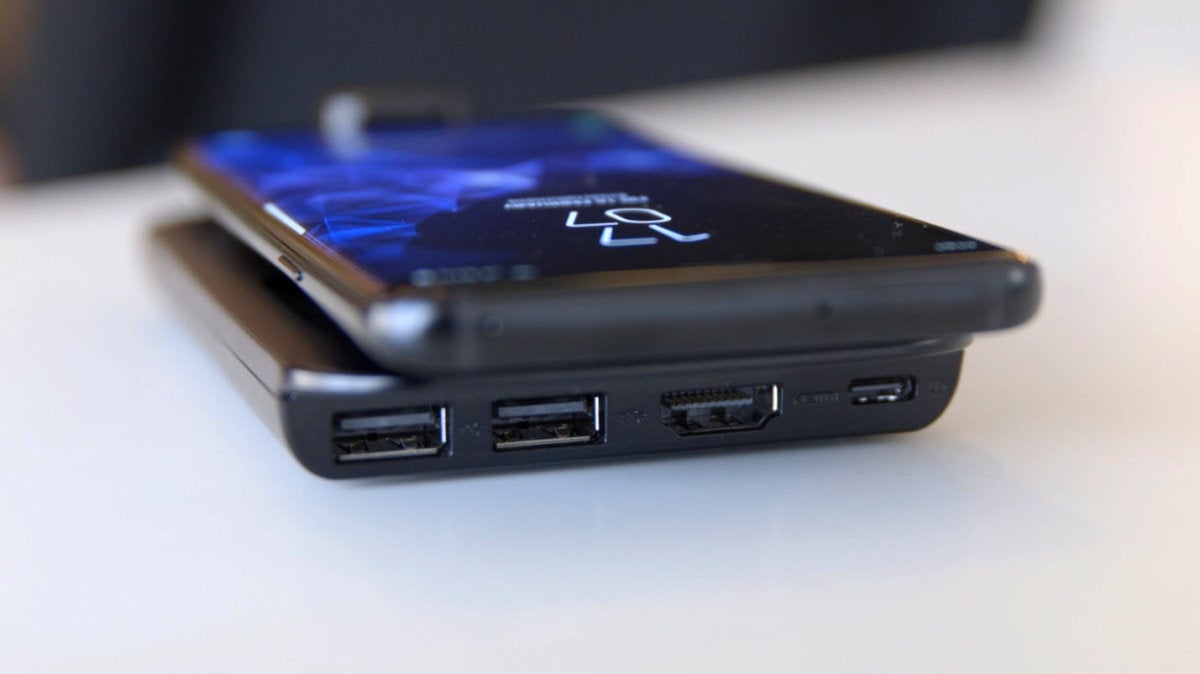 Connectivity-wise, the DeX Pad sports two USB type A sockets, an HDMI connector, and a USB-C connector. DeX can charge a docked smartphone if it's connected to power, but otherwise doesn't require an electrical connection.
Now the bad news: The DeX Pad relies on Android Oreo, so Samsung's existing DeX-compatible phones—the S8, S8+ and Note 8—won't be supported until they receive Oreo updates. Samsung hasn't yet detailed update plans for those phones.
The Galaxy S9 will be available in stores starting March 16, 2018. The DeX Pad will be available sometime after that. Unlocked versions of the Galaxy S9 will cost from $720 and the S9+ begins at $840.