I don't often do trailer posts here, but it's also not often a trailer post doubles as a "Studio I love announces a new game" post. Which is to say: Nearly two years after the release of Obduction (and uh…25 years after Myst, if you can believe it), Cyan is ready to show off its new game.
It's called Firmament, and both a bare-bones website and a "teaser" trailer appeared overnight. It's a pretty generous teaser though, as these things go, coming in over two minutes long. Check it out below:
Heavy mechanical airlocks, shiny metal doodads, ruined machinery, remote towers that are (presumably) locked up tight, an over-engineered circular pod that opens to reveal some mysterious light—yup, it's a Cyan game all right.
I mean, just look at this big ol' gear thingy: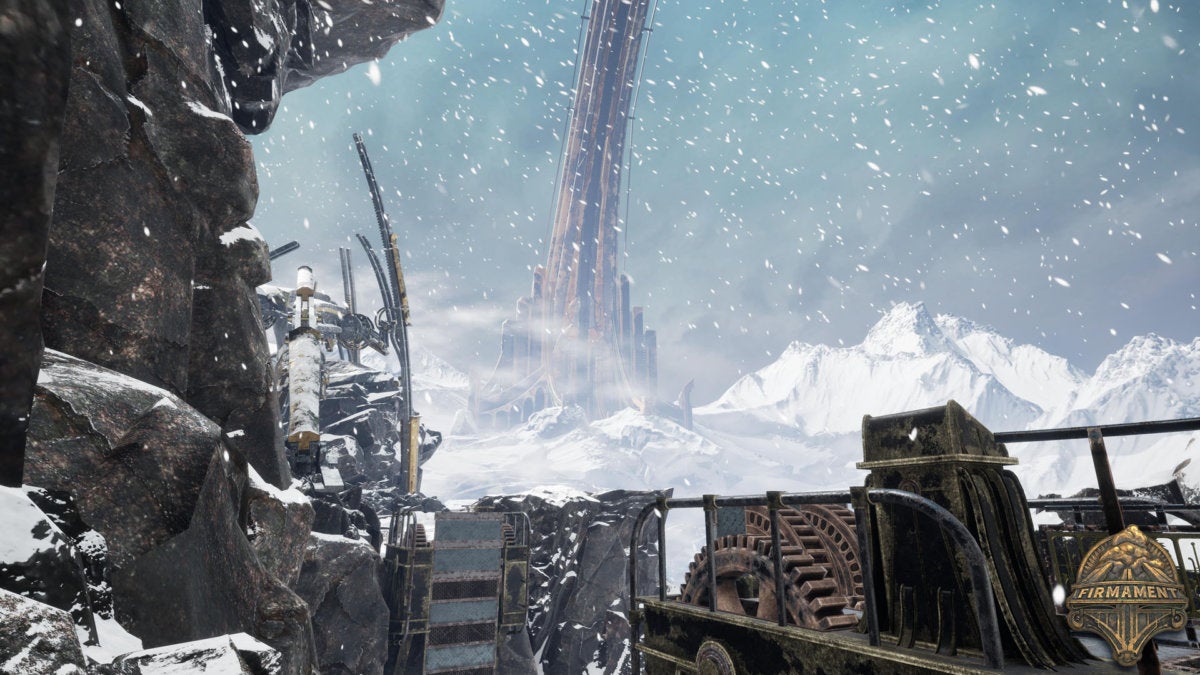 There's even a hint of multiple worlds to visit. Around 1:39, there's what looks like a door emblazoned with five symbols—a flame, a leaf, a lightning bolt, a snowflake, and a group of people. The snowflake symbol conspicuously lights up seconds after the trailer whisks us away from a snow-filled landscape, and juuuust as the narrator begins talking about "opening the gateway." Given that this is Cyan, and that the website refers to "four diverse and curious realms," I'm guessing the symbols correspond to other worlds.
Hard to say, though. It's a lengthy teaser, but about as impenetrable as I'd expect from Cyan. Also there's something that sounds like either Latin or a Latin offshoot (Spanish or Italian?) at the end. Hoping someone with better language skills than I will kick in a translation soon.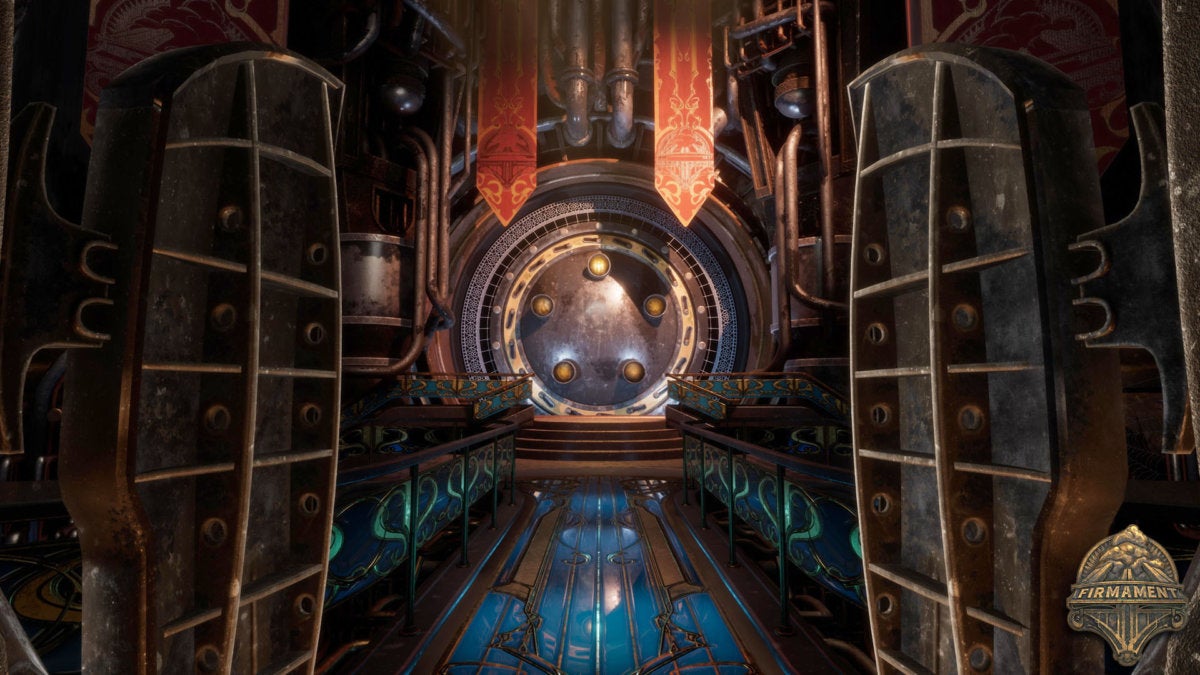 Mentioned in this article
Oculus Rift
Price When Reviewed:
$499
The only other detail is in the YouTube description, which says it's "A new VR experience." Obduction eventually received VR support post-release, but looks like Firmament's been built for VR from the ground up. No word though whether it's Vive, Oculus, or both, and also whether there's a traditional PC version in the works alongside the VR version. Maybe it's a launch title for Oculus's wireless Santa Cruz prototype? Stranger things have happened.
We'll keep you updated.