Tucked within Google's unremarkable Allo messaging app is a real treasure: Google Assistant, which injects Google Now with an eager-to-please personality that finally provides the give-and-take other digital assistants lack.
We've always talked about Apple's Siri, Microsoft's Cortana, and Google Now as the three digital assistants from the top smartphone platforms. But the truth is that Google Now was little more than a series of informative cards, while Siri and Cortana preferred a text-based approach with a bit of sass. Google Assistant retains its visual approach, but within a messaging context that really nails it in how you interact with the app itself.
Google announced Google Assistant this past May, and the preview version of it is live in Allo, which itself can be used on Android 4.1 (Jelly Bean) on up. Google has said a more fully developed version will appear later in Google Home, Google's Amazon Echo competitor. Based on my limited time comparing it to Cortana and Siri, however, Google Assistant's integration within Allo makes it the assistant to beat. (Remember that Microsoft is betting on bots, too.)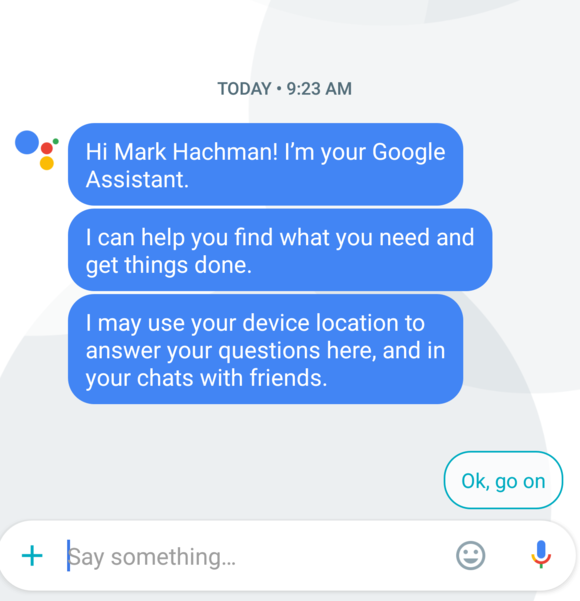 Unearthing Google Assistant within Allo
Our dedicated Android site, Greenbot, has an early look on how to download Allo, as well as some of its more specific messaging features. As you might expect, Google Assistant isn't a big believer in privacy. Google tied the app to my Android phone, asking for the expected permissions: the ability to access my contacts, record any spoken commands, and more. Google doesn't specifically call out Google Assistant with popups or explanatory video, but its colorfully bubbly logo appears at the top of the screen, quietly inviting you to use it.
That's a different approach than, say, Cortana, whose icon occasionally pops up from the bottom of your Windows 10 taskbar with a cheery greeting, unless you hide it. Apple's Siri is much more demure, hiding behind the iPhone's home key. Cortana, especially, aims to anticipate your every need, demanding your interests when you first use her and presenting your schedule when you click the icon. Google Now currently feels like your project manager, with Assistant acting as a gofer of sorts.
Google Assistant launches like a chatbot, introducing itself and (surprise!) asking for your location to personalize its results. (You may as well.) Once it does so, Assistant displays a tiled carousel menu of options that runs off the edge of the screen to the right: Travel, Games, News, Fun, Actions, Sports, Answers, and more. Each clickable tile includes a pair of suggestions to get you started.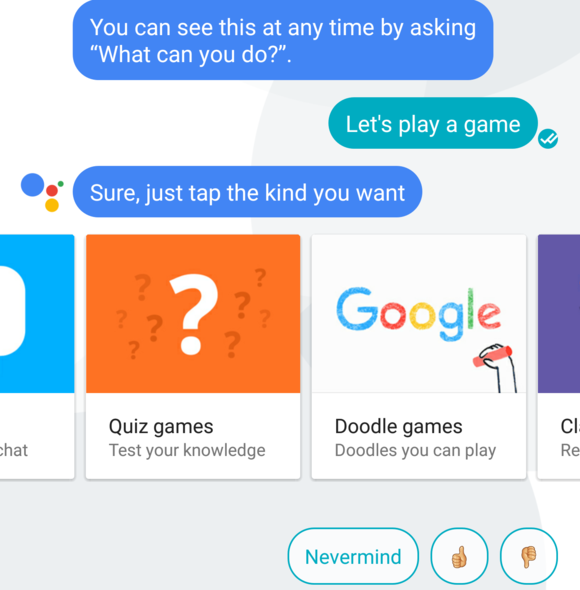 Unlike Cortana and Siri, Google Assistant never speaks out loud—at least not yet. And while Cortana strikes me as a geeky, polite young woman, I've always thought Siri to be a bit standoffish. Google Assistant comes off as your stereotypical techie Millennial: punctuation's optional, emojis aren't, totally casual.
Where Google Assistant succeeds is in its ability to ask the follow-up question. Ask it what the tallest building in the world is, and it will correctly respond with a list of the tallest buildings in the world, also organized in a tiled carousel of pictures. A second or two later, up pops a number of suggested followup queries: What's the tallest thing in the world? How many floors does the Burj Khalifa have? Neither Cortana nor Siri encourage these sort of followup queries at all, and they're weaker for it.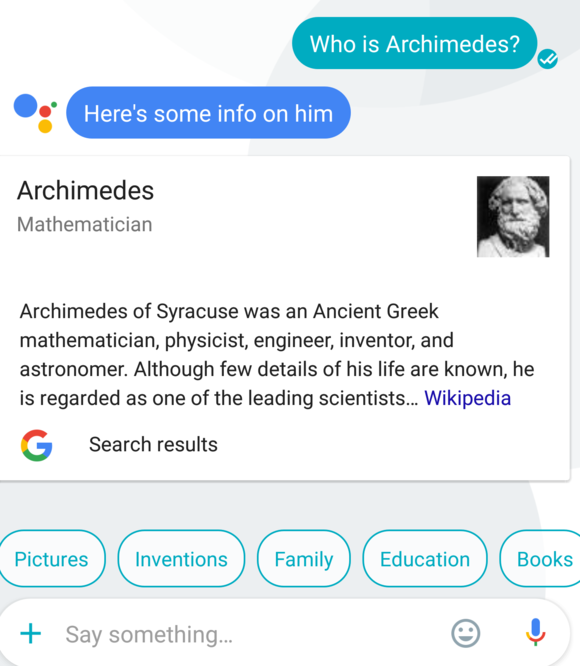 Google Assistant also treats your conversation as a chat log, allowing you to scroll up and review your earlier questions. Tap a response from a question you asked twenty minutes ago and Google Assistant will pick up where it left off. Meanwhile, Siri and Cortana suffer from short-term memory loss and tend to forget question soon after you ask them.
Some individual sections still need work. For some reason, all of my Google Assistant's Sports headlines were from the BBC, and what the BBC would call football. Cortana and Siri pull from a variety of topics, and Cortana will call out stories that match my interests.
After hours, it's time to play
Let's face it: Siri can be kind of a jerk. Tell it "I'm bored" and it passively-aggressively responds, "I'll see what I can do to entertain you." Cortana suggests a knock-knock joke. Google Assistant is the buddy you're backpacking across Croatia with, helping you kill time before the bus arrives in an hour or two.
Google Assistant shines brightest in its unexpected integration of fun stuff you've seen before—namely, the playful Google Doodles that show up from time to time on the Google Web site. Want to play a synthesized theremin? Sure. How about solitaire? Yep, that's there too. You can ask for "random fun," and Google Assistant will begin suggesting a series of random facts and dad jokes to keep you amused, as well as funny videos.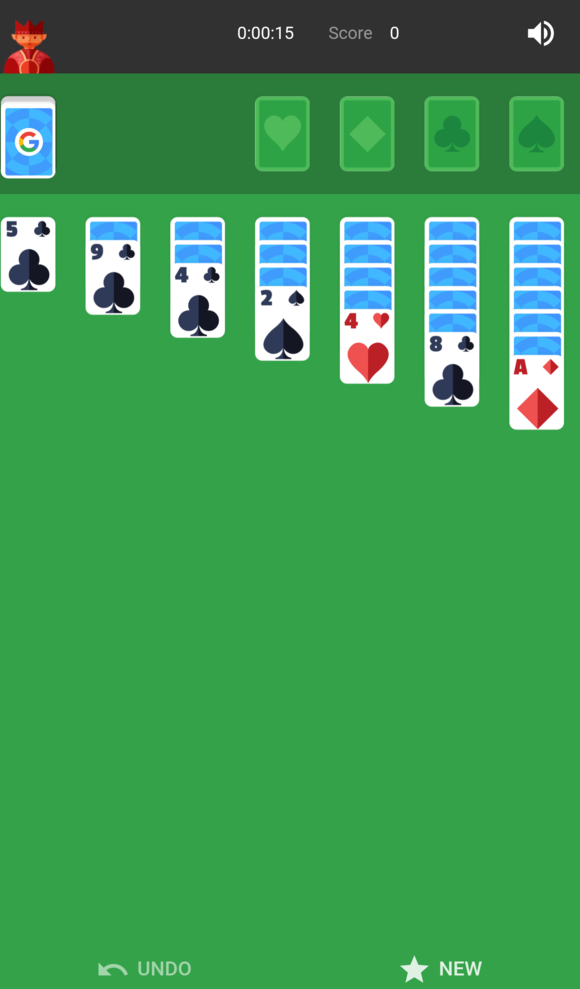 And if you really are bored, it's worth digging into the Games section. Trying to guess film titles based on emoji hints is pretty dumb, but the timed, pub quiz-styled entertainment and geography quizzes are surprisingly entertaining. There's no indication that your scores are being tallied and compared against your friends' scores or a global leaderboard, but I'd expect that feature to arrive someday.
Siri smartly suggests games from its own App Store, something that hasn't occurred to Google Assistant yet. "Play a game" within Cortana always prompts her to suggest a rather challenging movie quiz, though it doesn't keep your attention for more than a minute or two. Anything outside the norm usually defaults to a music suggestion ("Play solitaire" suggests a Carpenters song) or tries to open a browser for a related search. Google succeeds in keeping you within Allo most of the time.
Google's going to have to watch out, though. Follow-up suggestions make sense within Allo, but just think about how annoying Google Assistant could be within Google Home. Do we really want Home to answer each question with a question? Oh dear god, no. For now, though, Google Assistant seems like a step up on Siri and Cortana. Let's see how the others respond.