Ever since Microsoft announced its Xbox Play Anywhere program—a fancy name for "We're porting all our first-party titles to PC"—the game I've been looking forward to most is Forza Horizon 3. Bombing through the back-country of Australia at 144 frames per second, music thumping, tires squealing, reflections…reflecting.
And after spending most of a night with the game, I can confirm it's gorgeous. The Twelve Apostles look particularly lifelike, white sandstone set against the brilliant blue ocean. I must've taken a dozen screenshots of that area alone.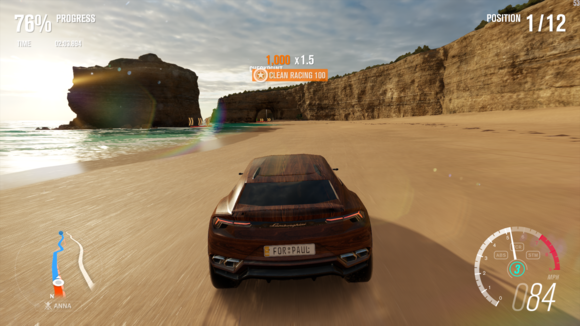 You're going to need one monster of a PC, though. My home machine is running on an Nvidia GTX 980 Ti (with the brand-new Game Ready drivers) and my jaw dropped when I booted up Forza Horizon 3 and it recommended I run everything on Medium settings. That estimate ended up being a bit conservative—I can eke out an almost-steady 60 frames per second on High—but the fact remains this is one demanding game.
Now, it still looks great on lower settings. Hell, it still looks good on the Xbox One and that's about as low as you can go. Be ready to dial in your settings though, as racing games rely on a steady frame rate more than perhaps any other genre.
To that end developer Playground Games has equipped Forza Horizon 3 with a full bevy of graphics options, far surpassing what we got with Microsoft's Quantum Break and Gears of War: Ultimate Edition earlier this year. Forza even packs a built-in frame rate counter, since external solutions don't play nice with UWP.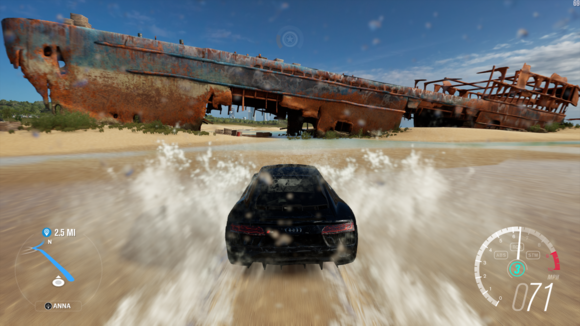 I admit I'm a bit frustrated with how many options require a full restart to take effect, however. Anything that affects draw distance or level geometry means closing the game down and waiting for it to load back up again—a lengthy process, even on an SSD, and one that becomes progressively more frustrating the longer you spend trying to nail down your settings. And while MSAA doesn't require a full restart, it does require a load screen that seems to stretch on into eternity.
Loads in general seem slow, actually—both the initial start-up and load-streaming. No matter my frame rate, I seem to see slight stuttering as new areas are pumped in. And worse, you'l encounter sluggish menus, particularly when customizing your car. I spent last night tricking out a 1969 Charger, and it took about twice as long as it should've because each part-swap took a second or two to load in. That's not much in isolation, but repeated a hundred times it's a bit aggravating.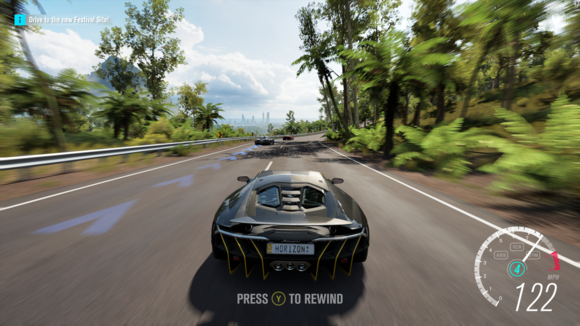 We'll have a lengthier review up soon, and I'm planning to dig into the game's performance quite a bit more over the weekend. This is merely my impressions after two or three hours of playing—I was admittedly pretty worried when Microsoft didn't get PC review code out day-and-date with the Xbox One evaluation copies. As it stands, those fears seem largely baseless. Forza Horizon 3 could use a bit more optimization perhaps, but it's a far cry from broken. Just intimidating.