Anyone who's toted around a recent Microsoft Surface device knows this: Styluses and digital pens tend to disappear. A new Universal Stylus Initiative, released today, aims to make their replacement as painless as possible. That's a nice idea, but the companies with the most pen-friendly products—Apple, Microsoft, and Samsung—have yet to sign on.
The Universal Stylus Initiative (USI) establishes a cross-device specification for digital pens and styluses, including those found in the Surface line, Galaxy Note smartphones, and others. The goal is for one stylus to be usable on any touchscreen device, or for multiple styluses to be usable with a single device.
The USI believes its specification will establish a baseline that goes beyond the capabilities of today's devices. Active pens will be able to do more than just sense pressure and erase ink. Future-looking features include tilt-and-twist capabilities, the ability to measure motion in nine different ways, and airbrush functionality. Personalized ink settings would be maintained across devices, the USI claims. A USI spokesman said that up to 4,096 levels of e-ink pressure are supported.
Why this matters: We don't stop to think whether a specific keyboard will work with a Toshiba or a Dell PC, or whether a microUSB charger will power a phone. The USI hopes to bring this same freedom of pen input to tablets, smartphones, and other digital devices. Approximately 259 million tablets will ship in 2016 according to Gartner, most with an active stylus. According to the USI's vision, you won't need to use the stylus that the manufacturer provides. You'll be able to keep a generic stylus right next to your mouse and keyboard—and it will just work with whatever device you connect it to.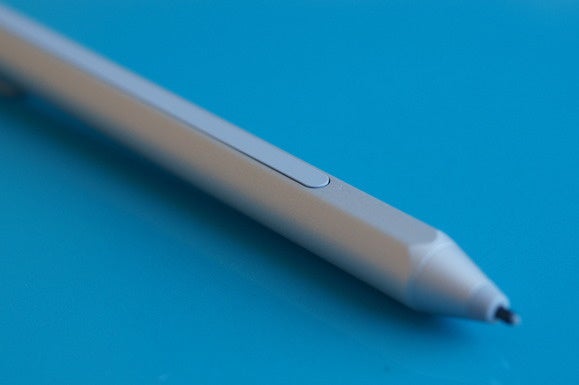 Who's in, who's not
The problem is that, for now, the products and manufacturers that come to mind when you think of digital pens—the Apple iPad, the Microsoft Surface, and the Samsung Galaxy Note line—haven't yet joined the USI.
Most industry standards are set by the IEEE, or by another, neutral standards organization. The USI, meanwhile, is a collection of PC and component makers. The organization charges $15,000 per year for "promoter" status, and smaller amounts that confer fewer privileges, such as the actual approval of the proposed specification and future updates. Nevertheless, the USI has attracted the support of Dell, Intel, HP and Sharp, as well as key touchscreen vendors like Synaptics and Wacom.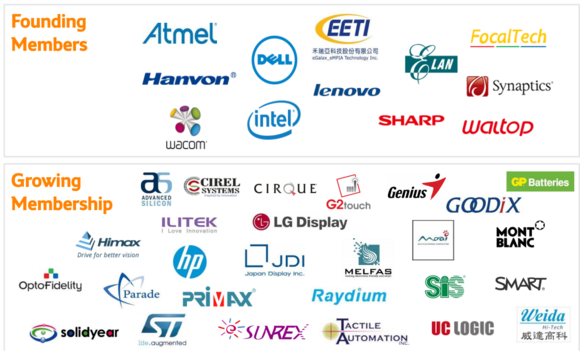 PC makers say they see the USI spec as a way for active pens to become pervasive, adding another way to interact with the PC.
"Dell welcomes the USI v1.0 specification because it enables a great active stylus experience across a variety of touch-enabled devices," said Liam Quinn, Dell's Client Solutions chief technical officer, in a statement. "Enabling interoperability among multiple manufacturers also will help drive broad customer adoption of the active stylus."
The omissions of Apple, Microsoft, and Samsung are noteworthy, though. Apple's absence would imply that there won't be third-party generic replacements for the Apple Pencil, protecting Apple's $99 Apple Pencil price and profit margins. (Granted, Apple claims that the Pencil was specifically designed for use with the iPad, with features such as shading, which is applied when the Pencil user tilts her hand.)
Another is Microsoft, which has a stake in the game as the maker of Surface tablets as well as the author of the software drivers that allow active pens to interact with Windows devices. It's also not clear whether Samsung considers its own Note pens to be a proprietary solution. Right now, it's not clear whether a USI pen could work without specific driver support from the device manufacturer.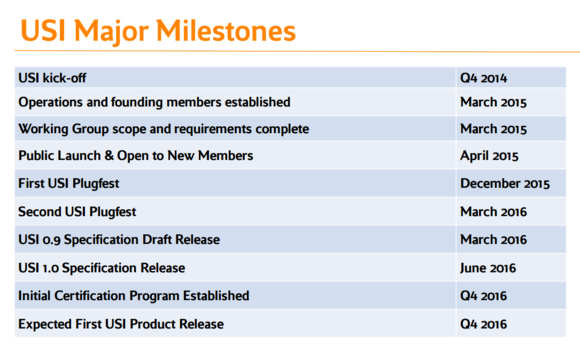 There's still plenty of time for them to join up, though. According to a May roadmap, the first USI-compliant products will ship this fall—probably in-display components which support the new standard. A USI spokesman, meanwhile, says that USI styluses should ship by 2018, or possibly late 2017. In any event, your safest bet right now is to take a cue from the HP Elite x2 and ensure your digital stylus doesn't get lost—tie it down.