Mozilla ended development of Firefox OS phones in 2015, but there was still hope for the operating system. Mozilla wanted Firefox OS to power smart TVs, tablets, routers, all-in-one PCs, and all kinds of other devices. But that's no longer in the cards. Mozilla just announced it's now ending all commercial development of Firefox OS.
Firefox OS powered smart TVs, and had bigger plans
If all you saw was the big news about Mozilla giving up on Firefox OS for phones, you might be surprised to hear that the commercial project was still active. But it was. In fact, Panasonic released a line of smart TVs that ran Mozilla's operating system.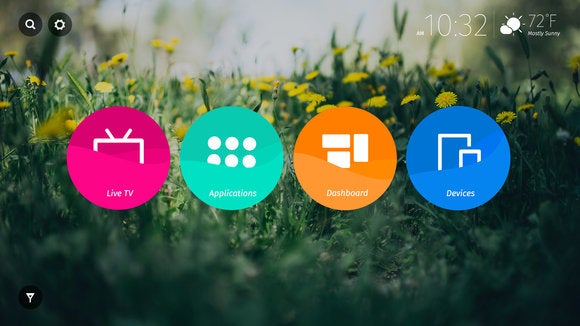 Little was heard about Mozilla's ongoing efforts with Firefox OS, but this week's announcement sheds some light on what's been going on.
At the end of 2015, Mozilla decided to cease work on Firefox OS for smartphones and "pivot to connected devices." On January 31, 2016, Mozilla transitioned the Firefox OS project to a lower-priority "Tier 3" project. For a time, only Mozilla's Connected Devices team worked on it.
Mozilla still had plans for Firefox OS. "We had ideas for other opportunities for Firefox OS, perhaps as a platform for explorations in the world of connected devices, and perhaps for continued evolution of Firefox OS TV," reads Mozilla's announcement. That's why Mozilla continued developing Firefox OS 2.6. A "transition project" was even created to clean up the open source code and hand it over to the community, allowing other people to continue working on the phone operating system if they so liked. But Mozilla wasn't going to do the work itself.
Mozilla is removing all Firefox OS code from Gecko
Firefox OS is now through, however. In the summer of 2016, Mozilla's Connected Devices team concluded that Firefox OS just wasn't useful enough for connected devices to justify the effort it took to maintain it. The team also concluded that Panasonic should take over development of the Firefox OS TV platform, rather than the work being done by Mozilla.
The underlying open-source project is named "Boot to Gecko," or "B2G"—an operating system that boots to Gecko, the web rendering engine that powers the Firefox web browser. That name is used throughout the announcement.
Now, Mozilla is removing all Firefox OS related code from the Gecko rendering engine. "We very much need to continue to evolve the underlying code that comprises Gecko, our web platform engine, as part of the ongoing development of Firefox," reads the announcement. In other words, all that Firefox OS code is now just getting in the way and wasting Mozilla's time.
Mozilla recognizes that this will be more work for any community members who want to keep working on that open source Firefox OS code. "For the community to continue working on B2G OS they will have to maintain a code base that includes a full version of Gecko, so will need to fork Gecko and proceed with development on their own, separate branch."
That means Firefox OS is through, and it's going to be harder for anyone who wants to hack away on the open source code. Mozilla isn't pleased about that, but feels it has no other option. "We realize that these decisions are painful for those of us who had high hopes and dreams and work tied up in Firefox OS—in the idea of an open source, user-centric, Mozilla mission-based operating system for the mobile space. We also recognize that this decision makes it much harder for the b2g community to continue its work. We wish we could have found another way."
Note: When you purchase something after clicking links in our articles, we may earn a small commission. Read our affiliate link policy for more details.
Chris Hoffman is a tech geek who's been writing about everything technology-related for years. When he's not writing about gadgets and software, he's probably using them in his spare time.