Firefox has a Test Pilot experiment that hardcore YouTube fans will want to grab right away. The new experiment is called Min Vid, and it allows users to watch YouTube videos in a "picture-in-picture" mode. That way you can continue to browse and get work done while still watching your video.
But that doesn't even describe the half of it. Mozilla's experimental feature places a web-based persistent video player on your desktop that is "always on top" no matter which app or program you're using.
You can deal with email in Outlook, or fill out data on a spreadsheet, and that YouTube video will keep on going in an unobtrusive mini-player.
It's a really great experiment worth trying out for anyone who likes to run a video while doing other things on their PC.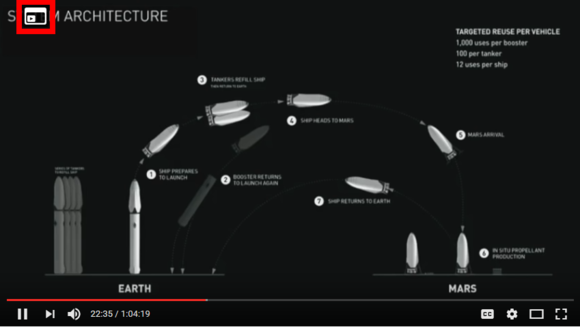 To get started, you'll first need to download and install the Test Pilot Firefox add-on. This isn't available from the regular Firefox add-on catalog. Instead, you need to install it from the dedicated Test Pilot website.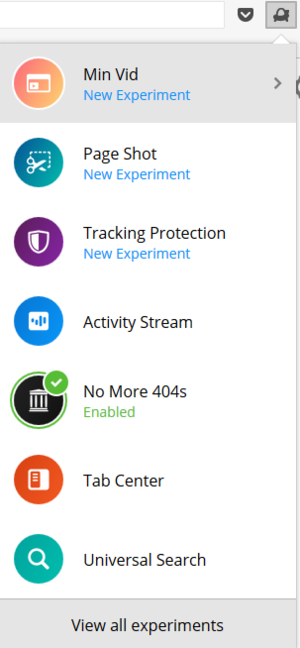 With the Test Pilot add-on installed, click the Jetsons-style icon to the right of the address bar, and select Min Vid from the drop-down menu. This will take you to the Min Vid website. When you land on this page, click Enable Min Vid and the experiment will be added to your browser.
In my experience, I had to restart Firefox before the feature would work properly. Once it's working, go to YouTube and start watching a video. In the upper-left corner of the video you'll see a picture-in-picture symbol. Click that icon and the video will pause as a mini-player starts up in the lower-left corner.
Once the video starts playing you're good to go. Feel free to browse to a different website in the same tab, switch to a new program or app, and the video player will stick with you.
Another way to use this feature is to right-click on a link to a YouTube video in Firefox. From the right-click context menu select Send to mini player, and the video will start playing after a few seconds. You can use this method on YouTube itself, with a video embedded in a news article, or an option from search results.
Once the mini player is going, hover over it with your mouse to access video player controls. You can also click on the cross with four directional arrows to move the mini player from the lower-left corner to another location on your display.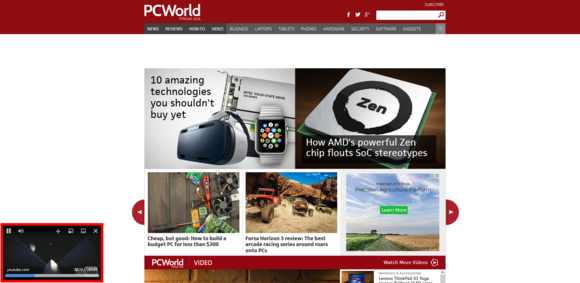 In my experience, Min Vid can slow down a little when you're loading a new tab in Firefox. That's a performance issue that can probably be fixed over time, but for now it's a noticeable drawback. Min Vid also doesn't support YouTube's feature of automatically moving to the new video from the "Up Next" list. Once the video is done in the mini-player you have the choice to either close the window or replay the video you were watching.
Nevertheless, Min Vid is a great little experiment and hopefully Firefox will be able to support other video sites in the future. Mozilla says Min Vid will also work with Vimeo, but during my brief tests I couldn't get Vimeo to work. For now, YouTube is a great start.