Ever since Facebook bought Oculus in 2014, we've been waiting for the other shoe to drop—the other shoe being "Social Integration," or whatever fancy term you want to apply. And today at the third annual Oculus Connect conference in San Jose we got a radical look at how that might actually manifest in the future.
In a live stage demo presented by Mark Zuckerberg himself, we saw a unified "people-first" environment that could seamlessly cycle through hanging out with friends (or at least your friends' avatars) in various VR environments, such as the bottom of the ocean or Mars itself. In various demonstrations, Zuckerberg showcased the sort of activities social VR can enable, such as playing chess, cards, and other games…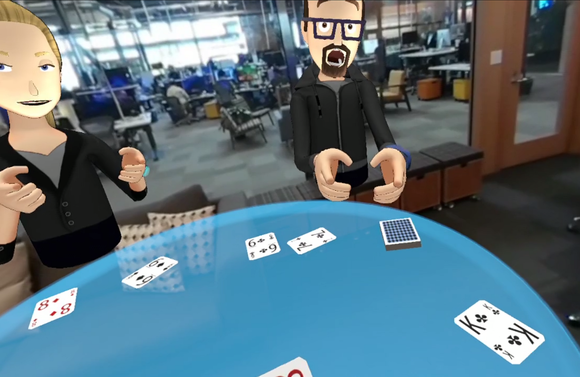 …watching movies on oversized screens, summoned at a moment's notice…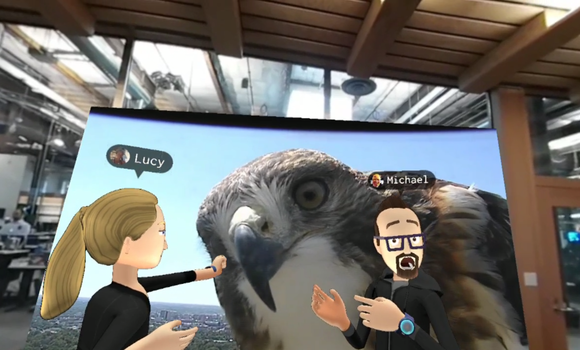 …receiving Facebook Messenger video calls from people outside VR…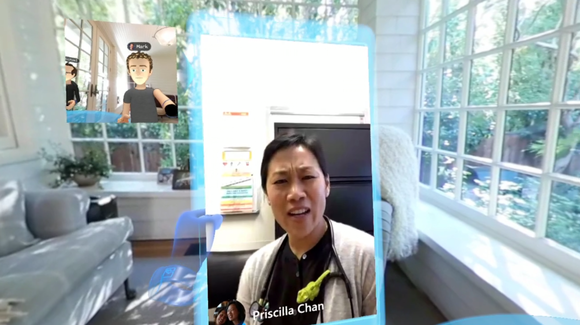 …taking selfies with your virtual pals, via a digital selfie stick (ugh)…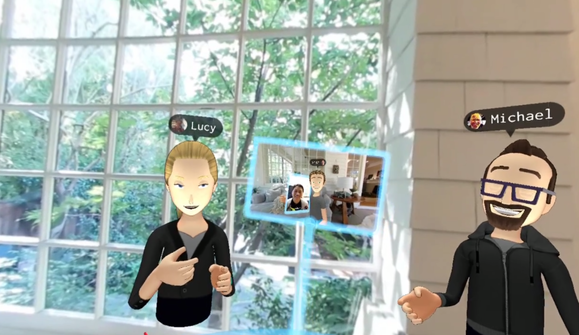 …and then shuffling through those selfies as if they were digital polaroids, then seamlessly posting them to—you guessed it—Facebook.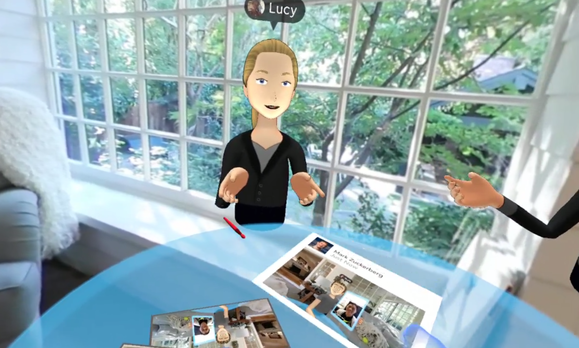 Is it going anywhere? Who knows. There's still no official product announcement, no "Coming to Facebook in 2017" or anything like that. But it's a tantalizing look at a facet of virtual reality that could end up as important as—or more important than—gaming, education, and all the other extant areas of VR development.
Facebook certainly seems determined though. Before wrapping up that segment of the presentation, Zuckerberg said the company's already invested $250 million in software, and promised another $250 million to come. That's big money—a big enough push that it seems safe to say Oculus is around for the long-term.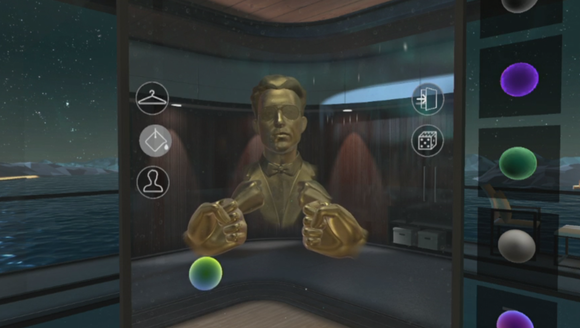 And Oculus is laying the groundwork to make Zuckerberg's dream a (virtual) reality, announcing new Oculus Avatars (pictured above) that will launch on the Rift alongside the Touch controllers later this year.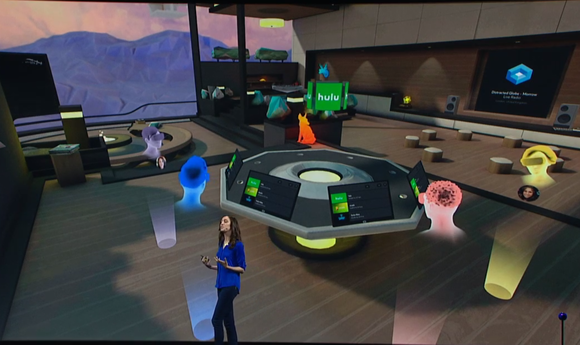 The Rift is also wrapping in support for 8-person parties, for chatting or use in a new "Oculus Rooms" interface which allows you to hang out, watch TV, play games and more with the pals in your party. Think of it like a swankier version of PlayStation Home. Oculus also announced as a new "VR web browser" dubbed Carmel that will become available to Oculus users at some point in the future.
Stay tuned for more from Oculus Connect, all day.