Nintendo's finally pulled back the curtain on its long-rumored NX gaming console, and well, it's not named the NX. And it's not really a console—but it is, kind of? Nintendo's new device is funky.
The Nintendo Switch blends together traditional consoles and portable gaming handhelds by pairing a Sony PSP-like slate with the Nintendo Switch Dock. When you're at home, the handheld slides into the dock and you play games on your TV, same as you would with any other console.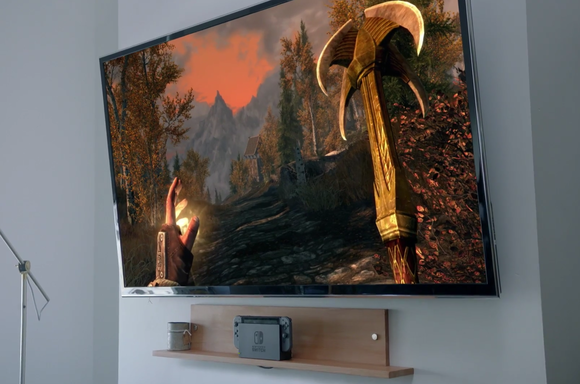 Nintendo will offer an optional, traditional Nintendo Switch Pro Controller…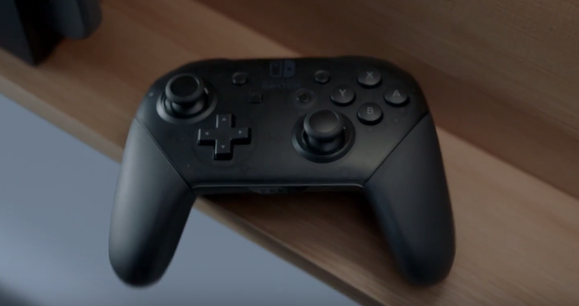 …but it's another, more box-like "Joy-Con Grip" controller that helps Nintendo's console live up to its name.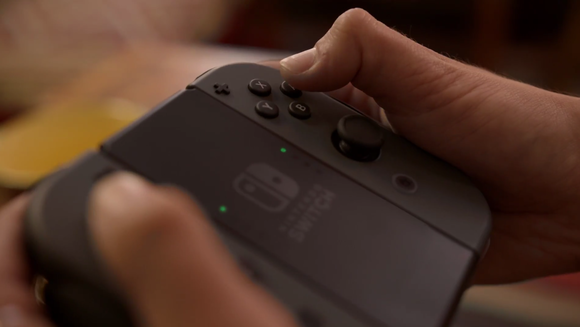 If you want to take your games on the road, the "Joy-Con" controllers on both sides of the Grip slide off. You can then slip them onto the edges of the slate and yank it out of the dock. Boom! Now the Nintendo Switch is a gaming handheld, not a console.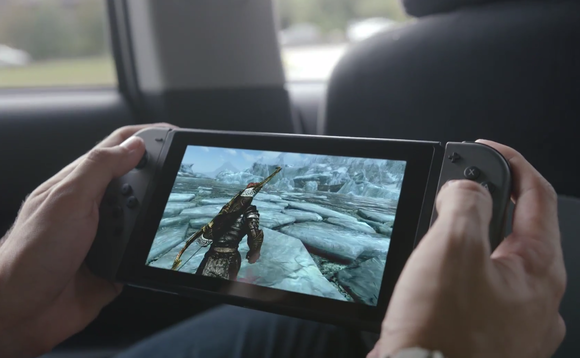 Told you it mimicked the PSP. The flexibility doesn't end there; you can pull those Joy-Con controllers off the edges and prop the Switch upright using a stand on the back, using them as wireless gamepads instead.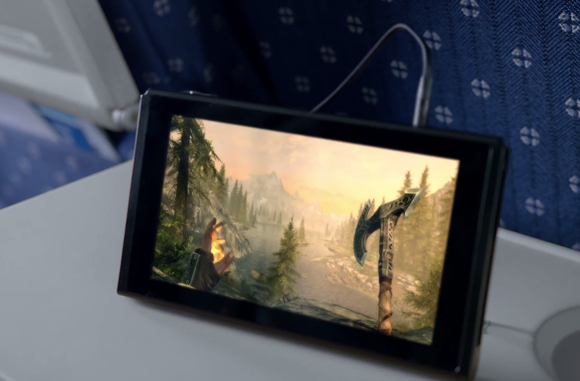 But again, that's not all. You can also use the two Joy-Cons as separate controllers in simple multiplayer games, allowing two people to easily leap into a quick game of Mario Kart or NBA Live.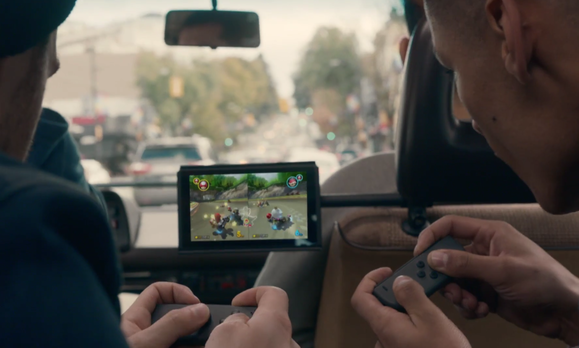 Whew. That was unexpected, and a downright interesting design in the wake of the disastrous Wii U. The Nintendo Switch appears to double down on Nintendo's dual strengths of portable design and damned fun games. And while AMD won over the Xbox One, PlayStation 4, and Wii U with its PC-like chips, the Switch turns to Nvidia's mobile Tegra chips—which also drive the superb Nvidia Shield console—for its power, buoyed by custom software and hardware-accelerated video playback.
That helps Nintendo avoid a graphical arms race with the beefed-up, 4K-ready Xbox Scorpio and PlayStation 4 Pro—but is that portable focus enough to make Nintendo's new console relevant? You could only buy Nintendo games on the comparatively underpowered Wii U as well, and it's been a major flop.
More questions abound. How much will the Nintendo Switch cost? Do both controllers come with the system? Will the handheld get a graphical boost from the dock? What launch titles will be available? Will third-party developers earnestly support the Nintendo Switch after abandoning Nintendo's last console? Is the tablet's screen touch sensitive? Look for Nintendo to answer some of those the closer we draw to the Nintendo Switch's March 2017 launch.
In the meantime, here's the full Nintendo Switch reveal trailer.
Of particular note: Check out the use of what appears to be an SD card, and the debut of the legendary Skyrim on a Nintendo system.