Happy birthday, Civilization.
2K and Firaxis are celebrating the 25th anniversary of the legendary series with the launch of a new game, Civilization VI. Those games have struck a nerve with fans the world over. The Civilization series has sold over 33 million copies worldwide, while gamers have spent over 1 billion combined hours playing them. All those "one more turns" add up, it seems.
The man whose name has literally been on the box of every Civilization game, Sid Meier, has been making games for even longer than that. So while Firaxis and 2K weren't able to provide PCWorld with a Civilization VI copy ($60 on Steam) in time for a launch review, we were able to catch up with Meier himself recently in Washington, D.C., when Meier was with the Entertainment Software Association for a Civilization VI launch event. He took some time to talk about the history—and legacy—of the franchise in this exclusive interview.
PCWorld: What was your original goal was when dreaming up Civilization?
Sid Meier: We really had no idea that 25 years later we would still be talking about it. It was basically following after Pirates, which was an open world game, and Railroad Tycoon, which was the first of what you could call a god game. We really saw the potential in getting away from the kind of arcadey-type games that were popular at the time. Part of our inspiration was probably also SimCity.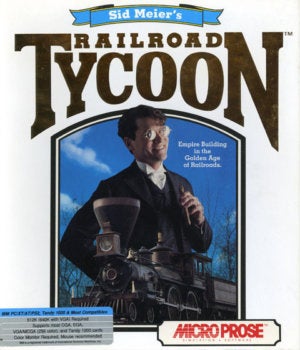 It felt like the world was ready for strategy and was ready for games about building things instead of blowing things up. We learned from Railroad Tycoon some things that were fun, but we were looking for a topic that was bigger and more epic than just railroads. So we decided on the history of civilization, which is pretty epic. And then it was finding ways to boil that down into manageable parts and create a game where the player really was in control of making the key decisions.
Bruce Shelley was my design partner at the time and he had a lot of great ideas, so we worked together and it's one of those things that just happened. We were trying to make a game that was about building and creativity and using the building blocks of history.
It did seem to resonate with players. And here we are 25 years later.
Can you talk about your own interest in history and how that has impacted this franchise?
History had been an interest of mine. I enjoyed reading about military history and things like that. One of the things that happens when you read about history is you're always asking, "Why did it turn out this way and not that way? Or what would have happened if I was in charge and did this? They probably wouldn't have lost that battle then."
Civilization gives you the opportunity to explore that. It allows the player to make the key decisions in history and see how things would turn out. Civilization was a response to reading about history and wanting to be a part of it, as opposed to being a bystander.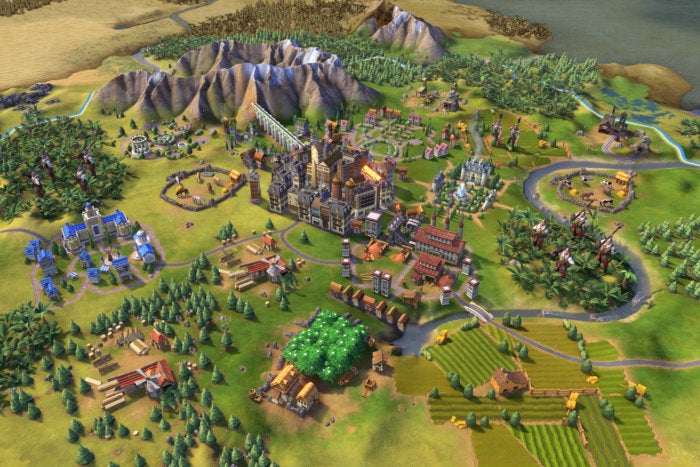 Today we have classrooms around the world using Minecraft.edu to teach history. What role have you seen for Civilization in getting gamers interested in reading those history books you love?
There are certainly a lot of anecdotal stories about kids amazing their teachers because they were familiar with these historical figures, or having a knowledge that they got from Civilization way before their time, which is always fun to hear about. It brings history to life in a way, and learning by doing is always more compelling than learning by reading or learning by observing.
Is that how the Firaxis and GlassLab Civilization V educational project came about?
Yes. GlassLab is creating a special version of Civ V that's designed for the classroom and includes a lot of tools that teachers can use to monitor what's happening and makes the game appropriate for kids in session-sized chunks and things like that.
So other people have recognized the potential of Civ as an educational or learning title, and there's a lot of work being done to make that happen. It's based on organically hearing those stories from people about kids learning things, and then hearing from teachers about even though it wasn't designed for the classroom, they were finding ways of using it. So it really makes sense to make their job a little bit easier by providing a product specifically for that purpose.
How do you handle exploring different aspects of history as the franchise has continued over the years with expansions and sequels? Where do you start when you're looking at what's going to be explored next from a historical perspective?
We've gone down two different paths with that one. The advantage of history is that humanity has given us much content to work with, which is great. So as long as you have a designer that really loves studying the history and digging deep into each individual civilization's uniqueness, we never run out of these great gameplay concepts.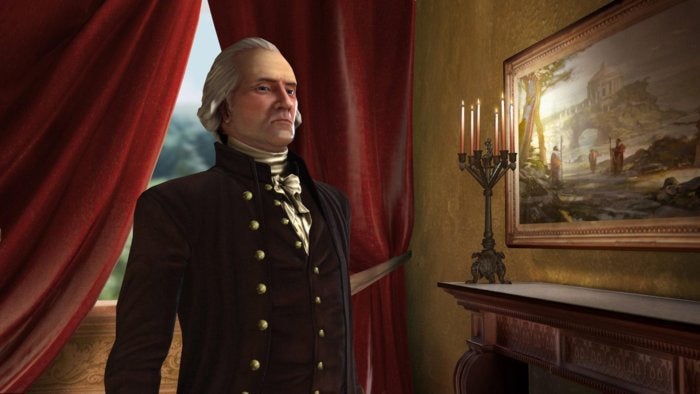 A lot of the fun we have when we come over to new game—and this has been the case for a long time—is choosing the civilizations and what they bring that's unique that they actually did in history to the game. That's actually the best part of the process whenever we take off in a new version of Civilization or an expansion—why a leader is cool, why his civilization is cool, looking at this infrastructure that was completely unique to that civilization and the kind of gameplay that can come out of that.
Where do you draw inspiration from when you're embarking on the latest Civilization game?
The community is a very rich source of ideas. There's still a lot of history that we haven't explored yet, so being able to dig through that and come up with cool stuff and then imagine it appearing in the Civ game. That's what designers do. They take an idea and say, "What if this happened in this new game? What would it add to the experience? How would we express that in Civilization?"
So it's really combining the Civ movies that we have in our heads and that we've played with a new scene. We try to put that new scene in there saying, "How would that work if we added this new screen to the movies I've already got playing in my head?" And if they're adding something cool to it, I think that we've found a new idea. But the fact that Civ is based on the real world and histories, there are always new ideas to experiment with.
What role do you see the strategy genre playing today in the game industry and how have you seen that evolve over these last 25 or so years?
We claim that Civ was a game that made the world safe for strategy. When the original Civ game came out, "strategy" was kind of a dirty word. And in the computer gaming industry it was associated with games that were complicated, hard to play and took a long time to set up. They were just for hardcore geeky people. And what's happened is basically almost every game these days is a strategy game in some forum. We saw real-time strategy show up, and turn-based strategy, and first-person strategy and strategy shooters.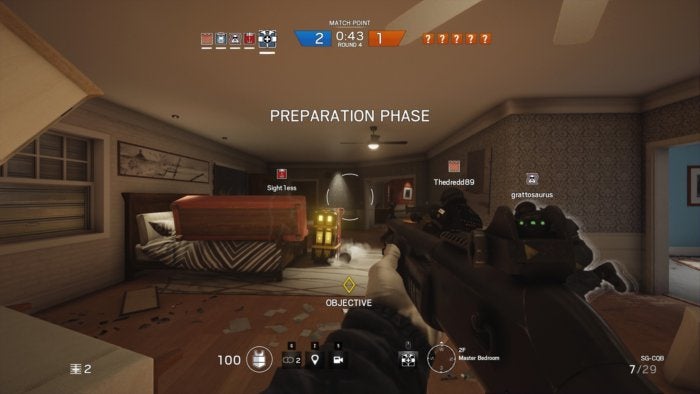 The idea that players are ready to accept games that involve some depth, some thinking, some really interesting gameplay, was something that Civ had a role in really showing people and having them appreciate that. Today we're even seeing games and places where strategy elements are key even though you play games in a short period of time, or don't have the depth of Civ. They reference strategy elements because that's what gamers are looking for these days. We've definitely seen an evolution to where the strategy has become a core part of most types of games.
What are your thoughts about the explosion of the mobile market and the fact that you can play Civilization Revolution 1 and 2 anywhere?
Civ Revolution is a good introduction to the idea of Civ and how it's played and what the fun of it is. We constantly see new technology entering into computer gaming, whether it's tablets or multiplayer or the Internet and then digital distribution. There are always things coming along that make it easier and more fun to play games. We're looking at another generation of consoles now, so there are always things adding energy to computer gaming and video gaming. Tablets and phones have spoken to a whole new audience and showed them how much fun games are.
And that's good for the whole gaming world.